'Purple Snow: Forecasting the Minneapolis Sound' album review
The Numero Group digs into the origins of Prince and the Minneapolis Sound with its best collection yet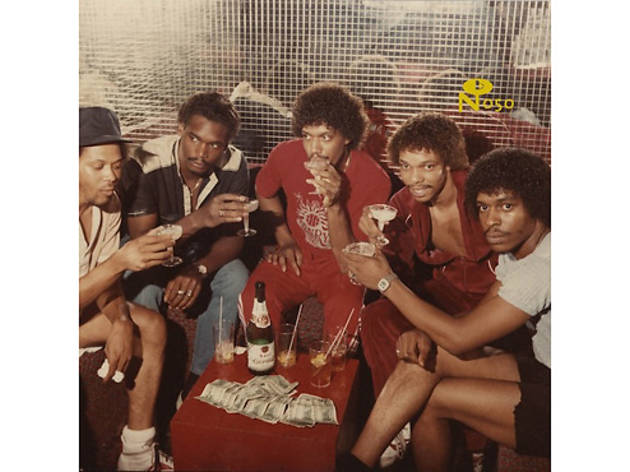 Ten years ago, a young A&R man, an ex–advertising exec and a crate digger formed the Numero Group. Starting in a Chicago apartment, the three exhumed forgotten music, mostly soul, and reissued it in identically packaged compilations—to look like a library of hidden gems on your record shelf. In the decade since, Numero has earned Grammy nominations, has had its music as the crux of a Ryan Gosling romance, and has released dozens of LPs in its popular Eccentric Soul series. With the luxe book-and-records bundle
Purple Snow: Forecasting the Minneapolis Sound
, the local label has perfected its niche form of documenting American subculture.
Prince is the big draw here. Though the little wonder only pops up on the opening cut, playing guitar in a tight funk number by 94 East, his shadow hangs over the 30 tracks of Minnesota funk (as if "Purple Snow" didn't give that away). And, yes, you can sniff out his nascent genius in his exactingly restrained performance. The other central figures are Jimmy Jam and Terry Lewis, the hit-making team that went on to mold Janet Jackson and produce smashes for Usher, the Human League, Boyz II Men and so many others. The duo's label and band Flyte Tyme (which evolved into
Purple Rain
's cinematic "villains" the Time) contribute deeply funky cuts here. "It's the Things That You Do," my favorite cut here, disco struts with with Bootsy-like bass and a slathering of keyboards. Like the whole of this collection, it's a transitional sound, as R&B moved from dusty grooves to chrome-and-plastic funk. Gated drums, wailing sax and synth bass reek of his Purpleness and his Revolution. It's the most modernity you've heard in a Numero soul comp yet.
The harsh neon glow of the '80s can be sensed just around the corner of these tracks. The story is told, as always, in rich details in the accompanying book. (Fun fact: Terry Lewis was offered a scholarship to Notre Dame before a bum knee threw him into music.) It's worth it for Prince's yearbook photo alone. When Prince appeared on
American Bandstand
in early 1980, Dick Clark made an unforgettably asinine comment. "Where'd you learn to do this in Minneapolis?!" he asked incredulously. "This is not the kind of music that comes from Minneapolis, Minnesota." The look that Prince shoots Clark says it all. But just in case it doesn't,
Purple Snow
settles it: This is the kind of music that
only
came from Minneapolis.
Download Purple Snow: Forecasting the Minneapolis Sound on iTunes

Download Purple Snow: Forecasting the Minneapolis Sound on Amazon
What are your thoughts? Let us know in the comments box below or tweet us at @TimeOutNYMusic.