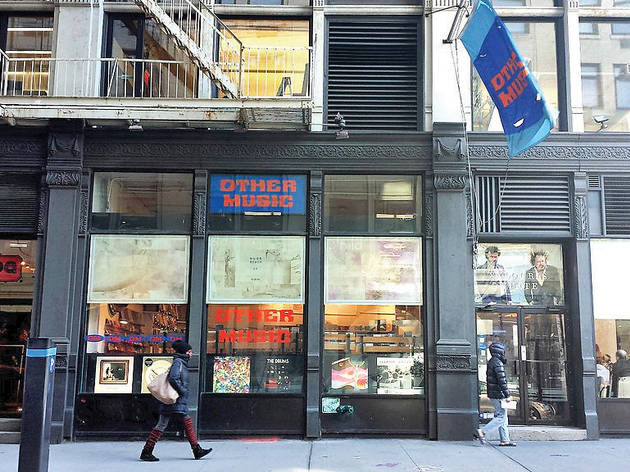 Remembering Other Music
As downtown institution Other Music shuts its doors, local musicians celebrate the record store's legacy
After 20 years of serving New York with expertly curated new releases, helpful staff recommendations and free in-store performances, the East Village record store Other Music is closing for good on Saturday, June 25. But the institution isn't leaving without a party. On Tuesday, June 28, a dozen acts—including indie-rock band Yo La Tengo, folky tunesmith Sharon Van Etten, saxist-composer Matana Roberts, indie-pop songwriter Frankie Cosmos, ambient-pop performer Julianna Barwick and deep-voiced troubadour Bill Callahan—send off the store with a show, Other Music Forever, at the nearby Bowery Ballroom. Before that gig, avant-blues duo 75 Dollar Bill perform one last in-store session at 5:30pm, followed by a New Orleans–style second-line march to the send-off. In a city of near-constant turnover, Other Music served as a bedrock for musicians and fans alike; we decided to let some of the participating artists describe what made the store so special to them.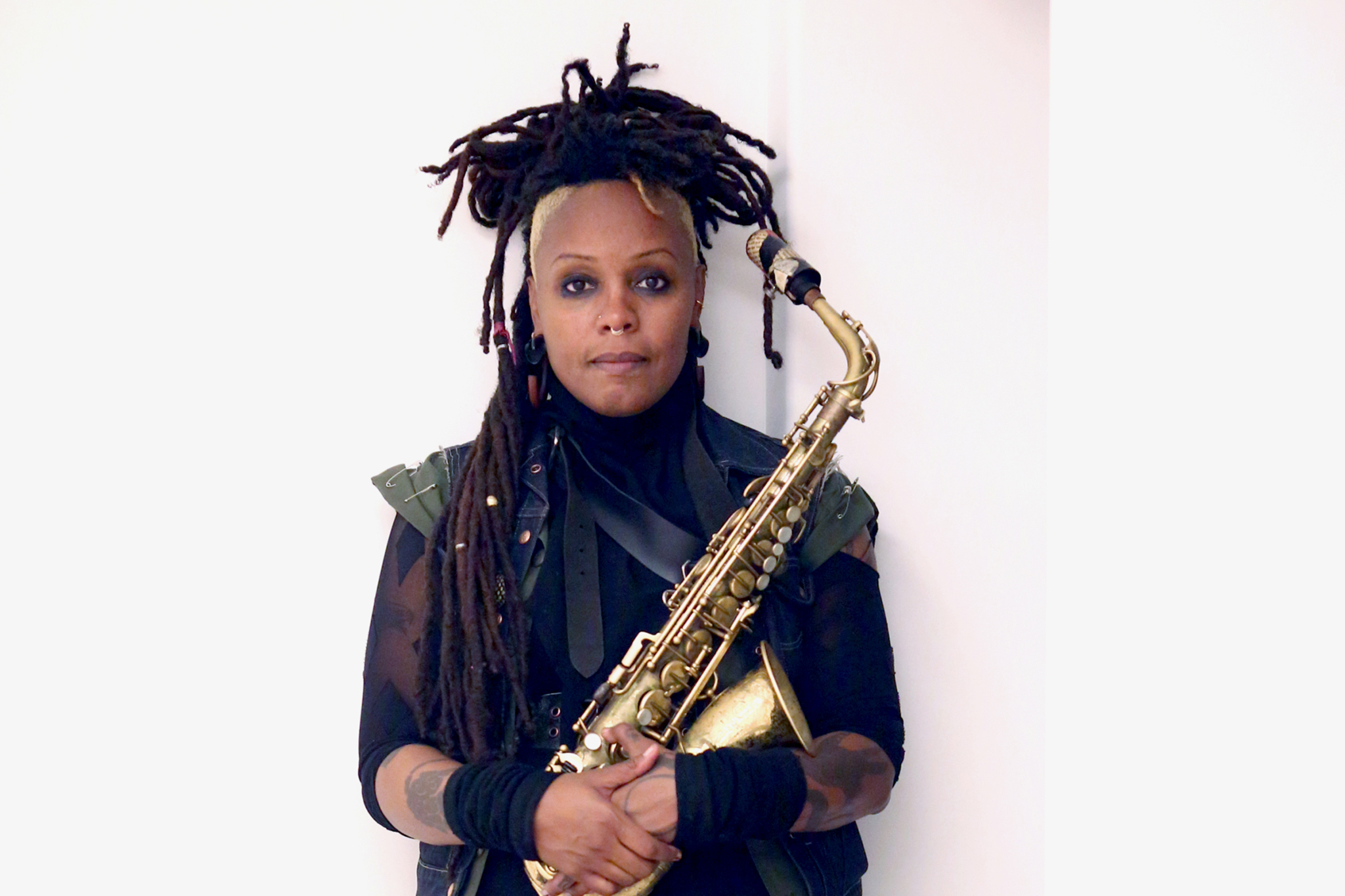 Matana Roberts, Photograph: Paula Court
"Other music was a refuge of sound and friendship when I first got to NYC. I had moved to the city with $500 and a restricted, pay-as-you-go, poor folks credit card, living by the airport deep in Queens, making my living busking in and outside the subways, oft times near the 456 at Astor Place. I would busk until my lips would bleed, buy some water and stumble over to OM in a bit of a daze ready to decompress, hear a friendly voice, share a friendly laugh and be deeply inspired by the music being shared there. They welcomed me like long lost kin, would let me hang out for way too long, laugh at all my jokes and whenever I had absolutely anything to sell (including zines) they would take them not as if I needed them, but as if they needed me. They helped me believe in the power of sound, individual voices and the power of my own individuality, and for that I will be forever grateful. They may be closing but they will forever be open in my heart."—Matana Roberts
Greta Kline of Frankie Cosmos, Photograph: Landon Speers
"One of my favorite experiences at Other Music was seeing Juan Wauters do an in-store performance when he released N.A.P. North American Poetry. The in-stores there were always such special experiences, so it was the perfect setting for Juan's setup, which created a whole scenery around him—I remember a banner, a candle, etc.—and it just felt really intimate and beautiful to be there, like peering in on someone's living-room show."—Greta Kline of Frankie Cosmos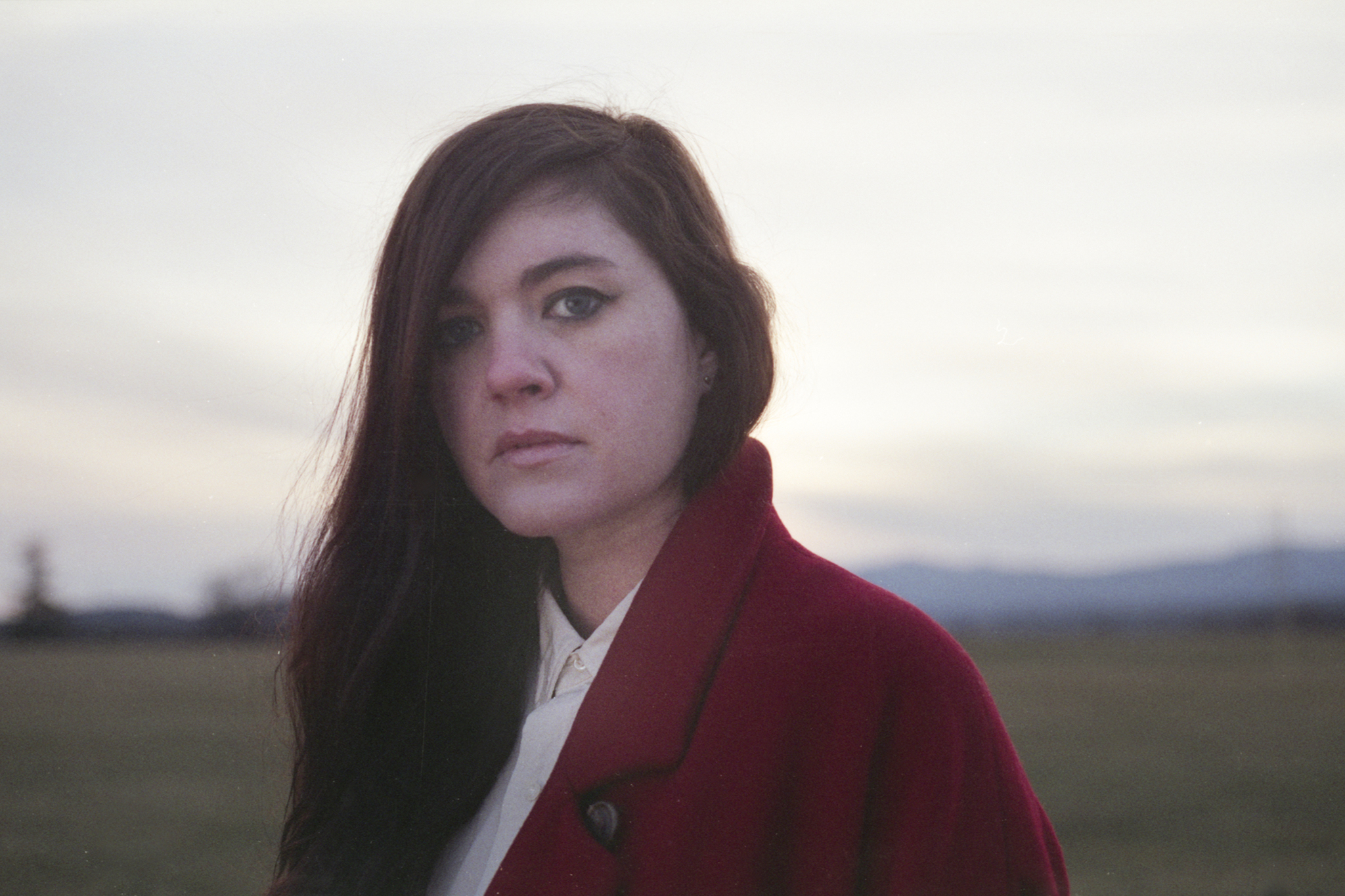 Julianna Barwick, Photograph: Zia Anger
"I visited NYC for the first time in spring 2000, and one of the first thing my friends and I did was go to Other Music. I remember being struck by how cool it was. It looked amazing, was bustling, and Panda Bear was working when we went (I'd heard some stuff of his through a mutual friend). I moved to NYC the next year, and Other Music is where I went constantly to check out and buy new music and see what shows were coming up. A few years later I started recording my own music and as soon as I had CDs of [my first EP] Sanguine I took them to OM to see if they would sell them. From then, a very important, supportive and exciting relationship began with the store and the employees. There was actual love there. It was absolutely magical for me, a dream come true. Amanda Colbenson, who worked at OM for many years, did radio promotion for free for Sanguine just because she loved the record. Karen Soskin's sunshine was always something to look forward to. Imagine my surprise once when I bought a Nylon magazine for a flight back to NYC, and there was an article featuring record store clerks. In the article Karen spoke about Björk coming into the store and suggesting my music to her! Björk has always meant so much to me and to have this story right there in print almost knocked me out of my seat. In fact, last time I was in OM I bought Debut on vinyl because I didn't have it.
I made more records, OM kept stocking them and our relationship grew. I honestly do not know where I would be as a musician without their support, it was completely integral to any kind of forward momentum for me. So, the fact that it is closing is devastating. It has been such a huge influence in my career and my NYC experience. There will never be another OM. There will never be the kind of network, community or equivalent record store to learn about new music, or just new music to oneself (their mailing list introduced me to so many favorites).
I literally had two musical goals after a couple years of living in NYC: to make music and have OM carry it, and to headline Bowery Ballroom. In an interesting twist of fate, I'll be headlining for the first time at Bowery on Saturday, June 25, the day Other Music closes. And now playing the benefit on June 28. It's so bittersweet. It IS the story of how I got to where I am today. I never could have done it without OM, and it honestly feels like a little death."—Julianna Barwick
Other Music Forever happens at Bowery Ballroom Tuesday, June 28 at 8pm.
Looking for more music?
It's been a great year for new music—here are our picks for the best albums of 2017