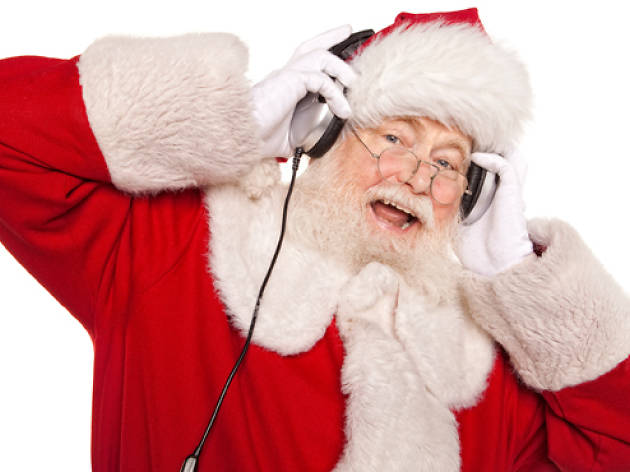 The 50 Christmas songs you really will love (we promise)
Christmas songs don't have to suck! From traditional favorites to obscure nuggets, we've got the proof right here
A good Christmas song can melt the heart of even the steeliest Grinch, from hardened hipster to grumpy grandpa. With that in mind, our Santa sack of hits features lesser-known cuts from the likes of Sufjan Stevens, James Brown and Amy Winehouse alongside Christmas smashes from Elvis, Bing and Bruce. In addition to our top 50 tracks and overall best holiday songs, you can check out our supplementary essential soul, hip-hop and alternative Christmas songs. And if you're looking to get out of the house, dig into the best Christmas concerts happening in NYC.
So here we go: 50 Christmas songs designed to hit your sweet spot.
RECOMMENDED: Full guide to Christmas in New York
Listen to the best Christmas songs
Best Christmas songs: 50–41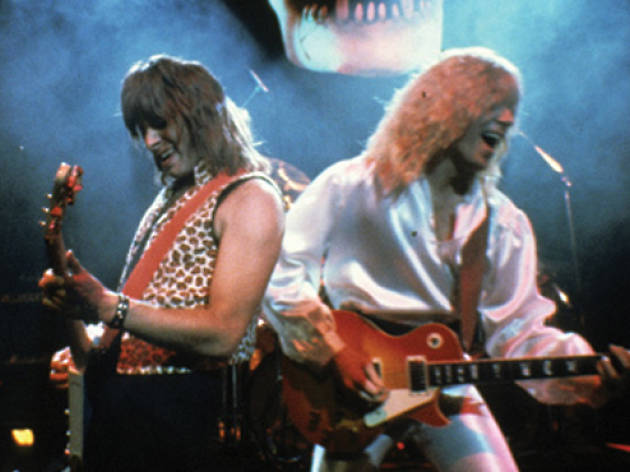 50. "Christmas with the Devil" by Spinal Tap
Okay, everyone knows that nothing Michael McKean, Christopher Guest and Harry Shearer did as England's loudest, most punctual heavy-metal band held a candle to This Is Spinal Tap. But "Christmas with the Devil," unveiled during a Saturday Night Live appearance in December 1984, comes close. The sound is suitably ponderous and blackened; the lyrics, at once dunderheaded and inspired: "There's someone up the chimney hole / And Satan is his name / The rats ate all the presents / And the reindeer ran away."—Steve Smith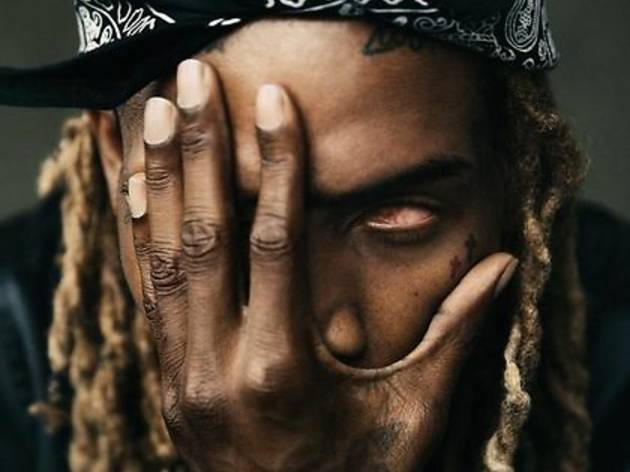 49. "Merry Xmas" by Fetty Wap ft. Monty
"All I Want for Christmas Is You," "White Christmas," "Silent Night".... Even the most classic, canonized Christmas songs lack that key element: a Fetty verse. However, fret no more, for Zoo Gang has answered your prayers. This Monty-featuring, AceSwagBeatz-produced single released just in time for the holidays is chock-full of enough skittering hi-hats, heart-wrenching hooks and trademark "yeaaaah baby's" to satisfy you for all 12 days of Christmas.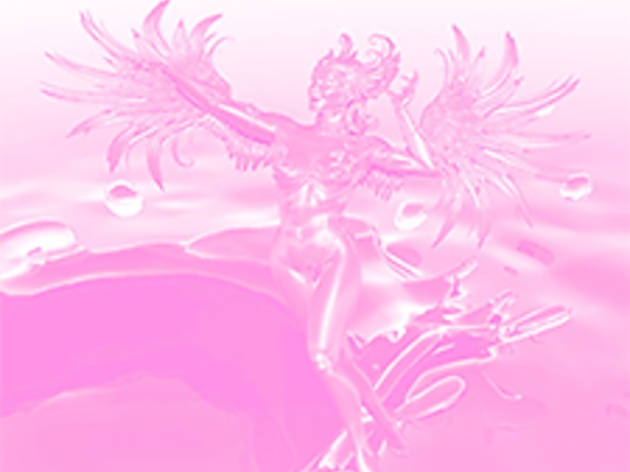 48. "聖誕節是什麼 [Christmas 2.0]" by 王大可
Both A.G. Cooke's London-based PC Music crowd and the Chicago group Prinz Tats are bizarrely amorphous collectives, so you can expect that a collaboration Christmas mixtape released by the two might baffle some listeners. Who wrote this particular track? No idea—some of the artist names on the mixtape are one-off monikers, and even the more established producers remain hidden behind dense, impenetrable layers of cyber-anonymity. Regardless, the song bumps with heapings of transcontinental holiday cheer.
47. "Player's Ball" by Outkast
The holidays are all about getting together with family and reconnecting with friends. In that vein, Andre 3000 and Big Boi's debut single celebrates a different kind of family: an annual year-end gathering of hustlers. "It's beginning to look a lot like..." Andre opens, echoing another holiday song you might know.—Andrew Frisicano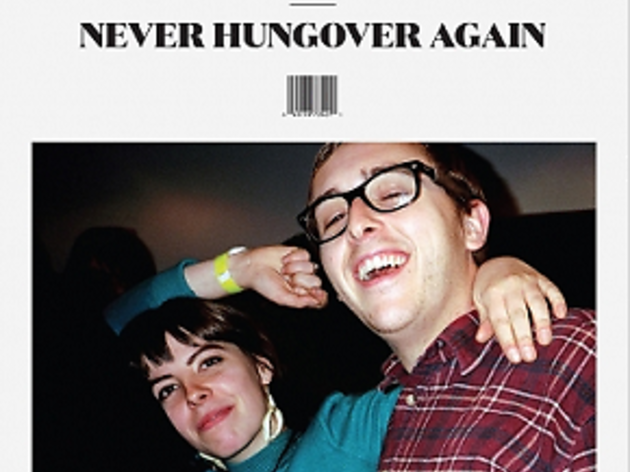 46. "Christmas Card" by Joyce Manor
The pop-punk (or maybe more accurately, "punk-pop") four-piece peddles its trademark brand of hooky, evocative two-minute suburbia here with lines about diminishing love, infinite sadness and a small clip of cash in a Christmas card. The image might be somewhat dour for holiday festivities, but that emotional duality embodies everything the band's best at: ennui backgrounded by excessive fun.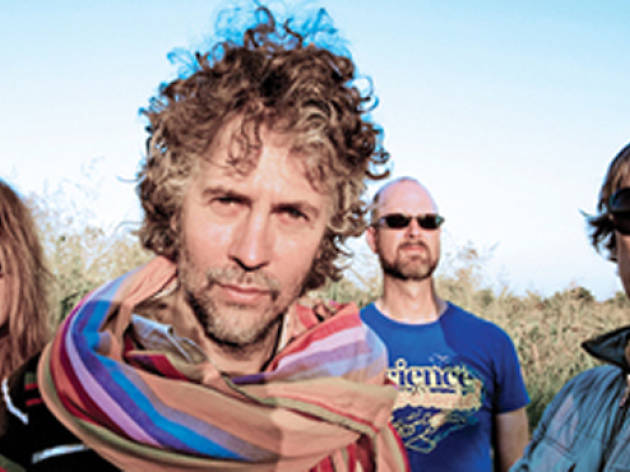 45. "Christmas at the Zoo" by The Flaming Lips
This number from Oklahoma rockers the Flaming Lips is a heartfelt trip of a yuletide anthem, musing on spending the holidays at the zoo and freeing the animals locked inside. A modern staple of animal activism, perhaps? Whatever the case may be, you almost can't help but feel the spirit of overwhelming, animal-loving kindness waft over you as enigmatic Lips frontman Wayne Coyne trills languidly in the background.—Rachel J. Sonis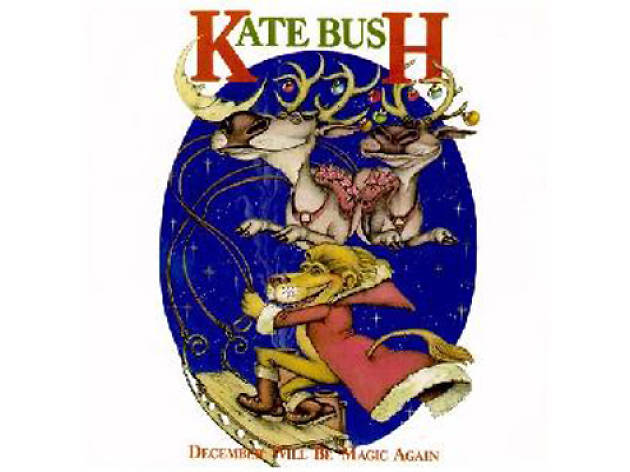 44. "December Will Be Magic Again" by Kate Bush
Recorded in 1979 and issued a full year later, this single captures a fresh-voiced Kate Bush in all her deliriously daffy art-pop glory. The coos, trembles, piano flourishes and off-filter beats you know and love from "Wuthering Heights," "Army Dreamers" and "Sat in Your Lap" are all here, turned loose on a nonliturgical, Santa-free song that still evokes the chilly season with oversize joy.—Steve Smith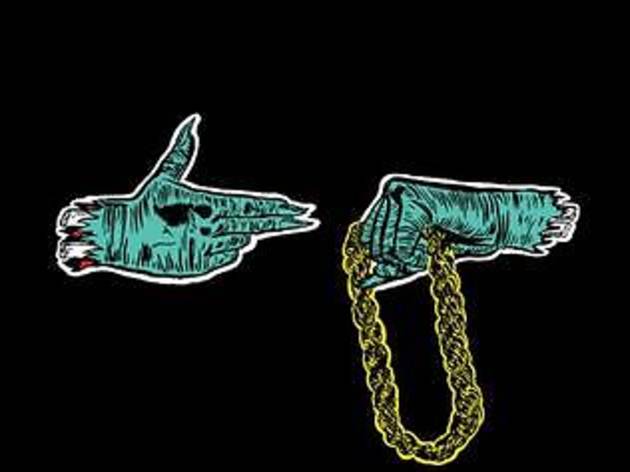 43. "A Christmas Fucking Miracle" by Run the Jewels
The bombastic and undeniably potent pairing of MCs El-P and Killer Mike as Run the Jewels was nothing less than a gift heaven-sent from the hip-hop collaboration gods. But the anti-consumerist lines from this track off their debut signals the twosome aren't entirely into the whole holiday spirit.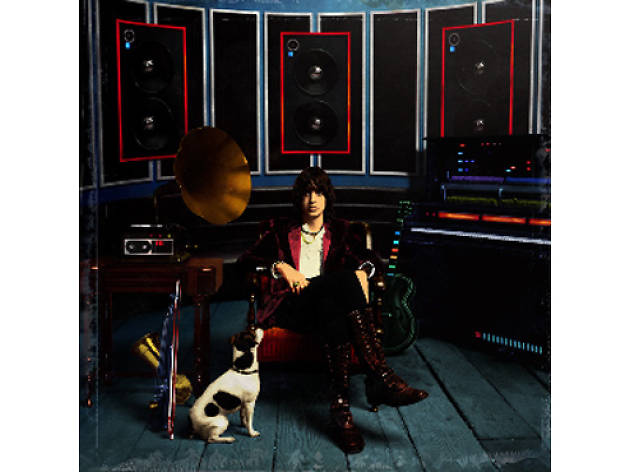 42. "I Wish It Was Christmas Today" by Julian Casablancas
Saturday Night Live fans will be well aware of the show's hilarious annual Christmas track, "I Wish It Was Christmas Today," performed by Jimmy Fallon, Horatio Sanz, Chris Kattan and Tracy Morgan—but did you know that fellow New Yorker and Strokes frontman Julian Casablancas recorded a version of the song during his solo phase in 2009? With an airy melody and Casablancas's lovely signature drone, this number is a sincere plea for the festivities to hurry up and get here already. We can't argue with that.—Rachel J. Sonis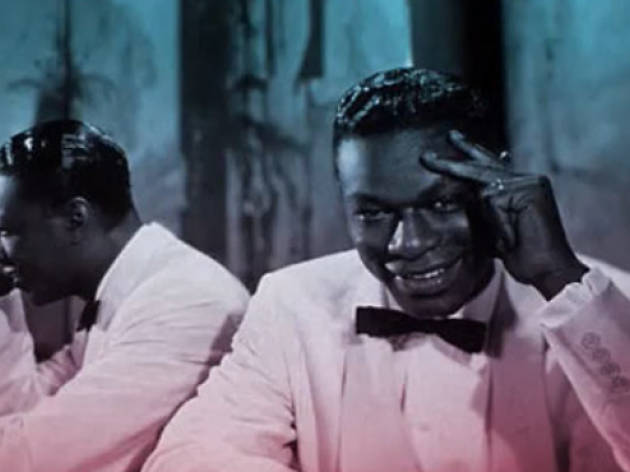 41. "The Christmas Song" by Nat King Cole
Mel Tormé was just 19 years old when he cowrote this hugely popular standard, which regularly takes the top slot among the most-played tunes of the season. Gentle and unabashedly general—right down to its name—the song is a Christmas list that checks off familiar holiday paraphernalia (chestnuts, mistletoe, Santa Claus) before arriving at a beautifully simple final sentiment: "Although it's been said many times, many ways / Merry Christmas to you." Nat King Cole was the first to record it, in 1946, and his smooth, comforting voice remains its perfect vessel.—Adam Feldman

Best Christmas songs: 40–31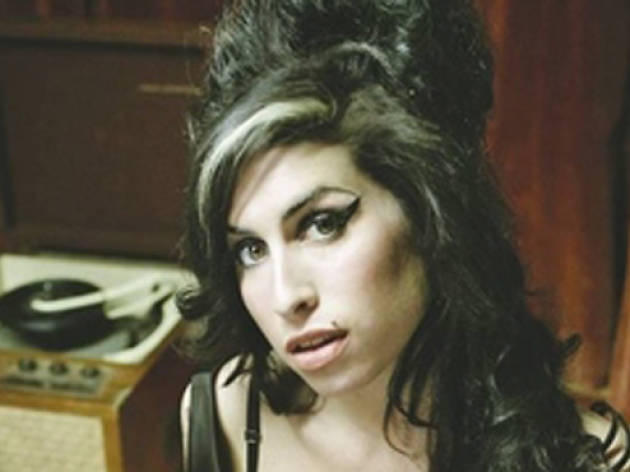 40. "I Saw Mommy Kissing Santa Claus" by Amy Winehouse
Tommie Connor's adorable novelty song—a kind of yuletide variation on the Freudian primal scene—was a No. 1 hit for tween singer Jimmy Boyd in 1952, but modern listeners know it better through the Ronettes' full-throttle 1963 rendition on A Christmas Gift for You from Phil Spector. That's the one that Amy Winehouse drew on for her own soulfully merry live version, in which Winehouse's knowing vocals make it seem only natural that the song's narrator take Mommy's infidelity in such easy stride. Ho ho ho, indeed!—Adam Feldman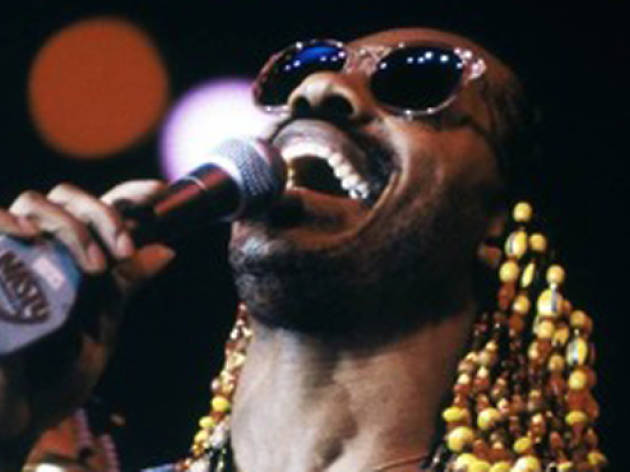 39. "What Christmas Means to Me" by Stevie Wonder
This much-covered Motown chestnut was written by Allen Story, Anna Gordy Gaye and George Gordy, but one of the things that made the young Stevie Wonder a miracle of American popular music was the way he invested descriptions of things he couldn't have experienced firsthand—"Candles burning low / Lots of mistletoe / Lots of snow and ice / Everywhere we go"—with a breathless excitement and sweetness that make you a believer. (Compare with the versions by Jessica Simpson or Hanson for proof positive.)—Steve Smith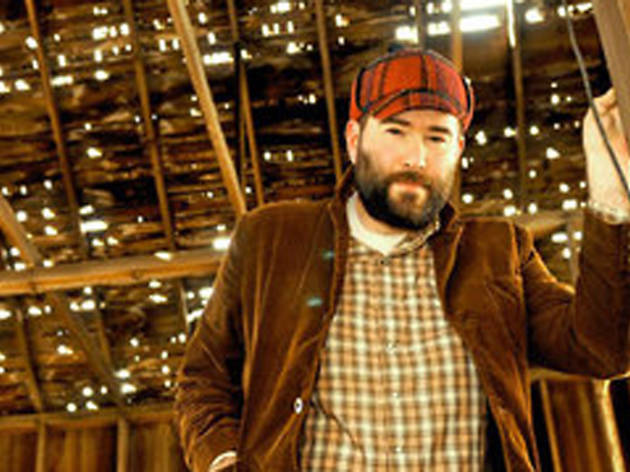 38. "Traveling Salesman's Young Wife Home Alone on Christmas in Montpelier, VT " by Casiotone for the Painfully Alone
The poignant portrait that lo-fi luminary Owen Ashworth paints here of a salesman's life on the road for the holidays—full of grungy motels, long-distance love and utter isolation—is not particularly festive. But honestly it's unsurprising that the sad-sack's idea of a Christmas tune is a muted yet wrenching portrait of Americana malaise, set against the backdrop of a particularly bitter Midwestern winter.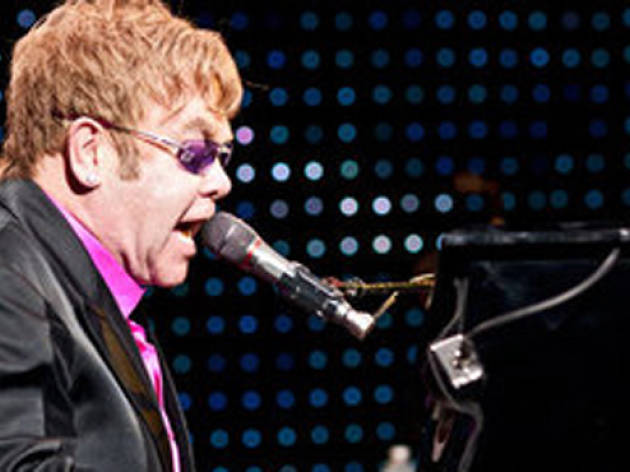 37. "Step Into Christmas" by Elton John
Neither his most nuanced nor profound musical moment, this 1973 dazzler is Sir Elton at his silliest, most glittery best. "Welcome to my Christmas song!" he beams like a happy elf. If you can resist singing along to the chorus, you obviously don't believe in fun. Like the big man says, "Step into Christmas: The admission's free!"—Sophie Harris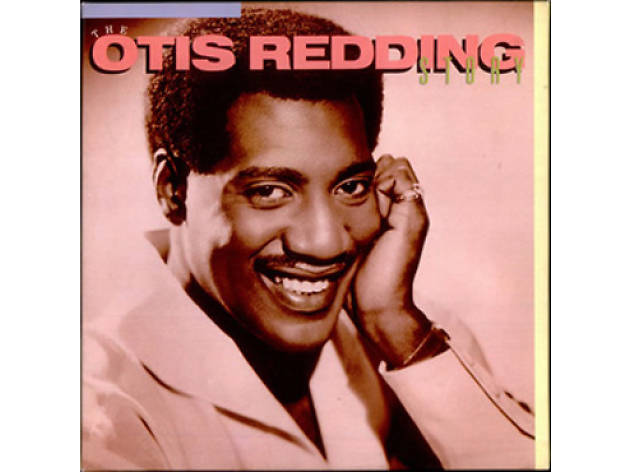 36. "Merry Christmas Baby" by Otis Redding
Otis Redding's version of the original 1947 Johnny Moore classic "Merry Christmas Baby" is not so much a typical cheery Christmas jingle, but a sweet, soulful ode to his love. And why not? Christmas can be the most romantic time of the year; between Otis's raspy vocals and the cheery melody, this little tune will have you serenading your significant other from start to finish.—Rachel J. Sonis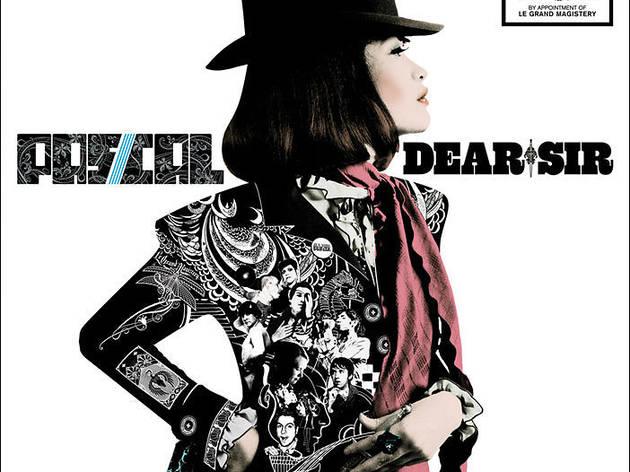 35. "Little Red Radio" by Pas/Cal
Everyone's got that one gift that etches itself into their psyche—think of A Christmas Story's Red Ryder BB Gun
or all the children irrevocably scarred by Furbies circa 1998. In the course of this short indie-pop ditty, Casimer Pascal enumerates some of his most coveted objects from a 12-string guitar to Cadillac (he's a Detroit kid after all)—and the titular stereo.
—Andrew Frisicano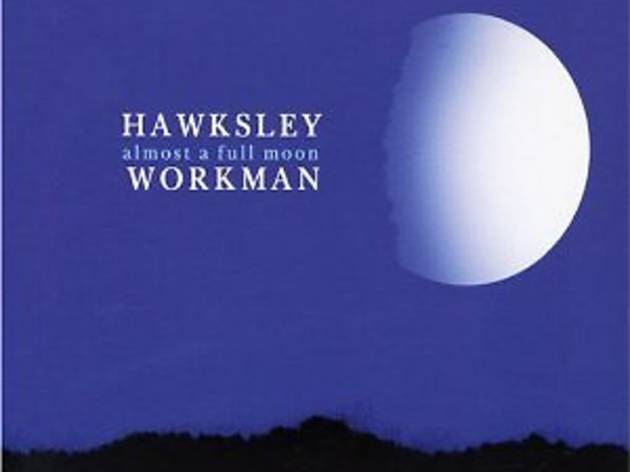 34. "First Snow of the Year" by Hawksley Workman
In 2001, the Canadian songwriter penned and recorded his
Almost a Full Moon
album over a week in Paris as a tribute to his grandma. Sweet, innit? With "First Snow of the Year," his piano-driven pop channels a youthful exuberance and fireside warmth without getting too mushy. Perfect for your own familial revelry.
—Andrew Frisicano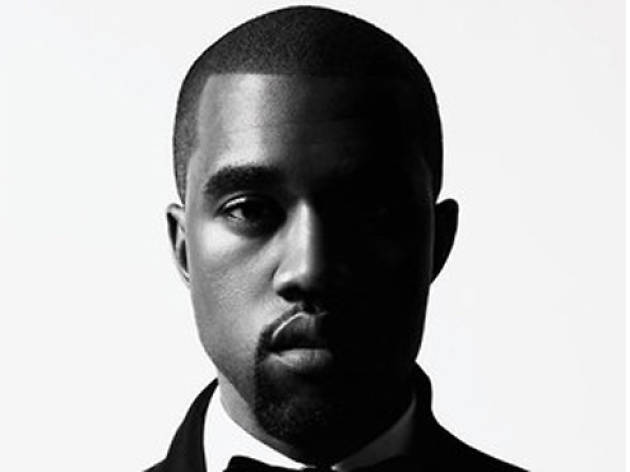 33. "Christmas in Harlem" by Kanye West
A sequel to Run-D.M.C.'s '90s rap smash "Christmas in Hollis" (see No. 6), Yeezy's "Christmas in Harlem" is a yuletide classic for the modern age. Featuring an army of hip-hop heavyweights like Jim Jones, Pusha T, CyHi Da Prynce and Harlem R&B soulstress Teyana Taylor, "Christmas in Harlem" is as hopeful as it is wistful. Mastermind producer Hit-Boy smartly mixes samples from "Strawberry Letter 23" by funk duo Brothers Johnson with "Mercy Mercy Me" and "Ain't Nothing Like the Real Thing" by soul king Marvin Gaye to create a sense of warmth and coziness just in time for the Noel season. It also might be one of the very few Kanye tracks that seems, well, happy. It's good to know that the holidays can lift anyone's spirits.—Rachel J. Sonis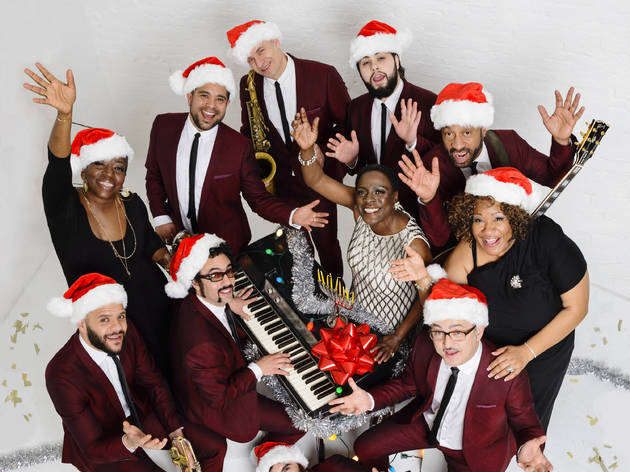 Jacob Blickenstaff
32. "Ain't No Chimneys in the Projects" by Sharon Jones & The Dap-Kings
Brooklyn soul singer Sharon Jones and her Motown-inspired crew sound sounds impeccably locked-in on all of It's a Holiday Soul Party (including tear-in-your-holiday-spiced-beer ballad "Please Come Home for Christmas"). This song in particular—with its swirling chords and laid-back groove—is a masterpiece of moving parts waiting to be unwrapped with repeat listens.—Andrew Frisicano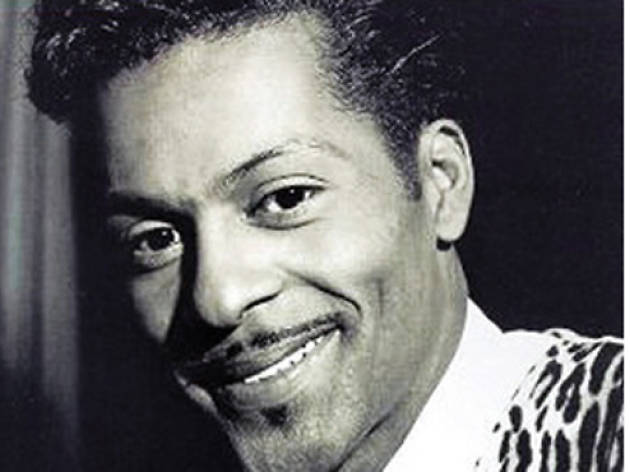 31. "Run Rudolph Run" by Chuck Berry
We know what you're thinking: "It's about time Rudolph got his slot in this playlist." Fret not; he's too lovable to be shut out in the cold, and what better way to include ol' Red Nose than with Chuck Berry's 1958 version of "Run Rudolph Run"? No doubt this track will have you boppin', hand jivin' and swingin' throughout the house with your loved ones right before Christmas madness ensues.—Rachel J. Sonis
Best Christmas songs: 30–21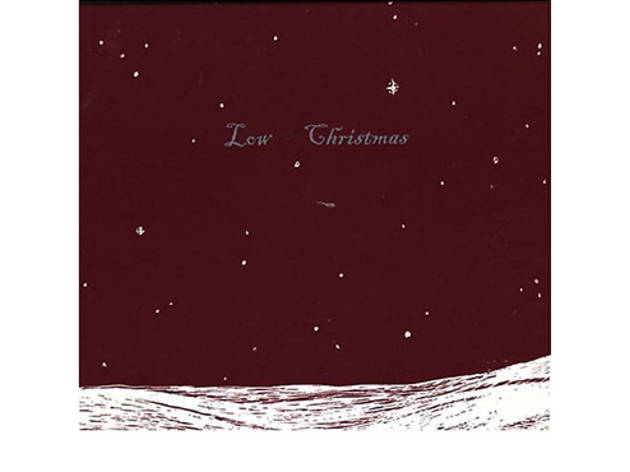 30. "Just Like Christmas" by Low
Behold the indie Christmas song that spawned a thousand indie Christmas songs. Before Low's Christmas album, the holidays were, like, not cool; this 1999 gem changed that by dint of being so bewitchingly beautiful. The slow, somber track suggests Karen Carpenter backed by Phil Spector's wall of sound. Just take a listen: Very likely your heart will melt like a snowman next to a hairdryer.—Sophie Harris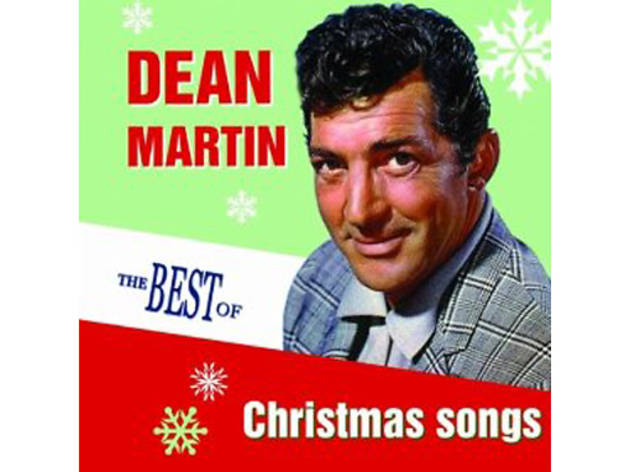 29. "Let It Snow" by Dean Martin
Inclement weather serves as an excuse for fireside snuggling and prolonged goodnight kissing in this romantic charmer, written by Jule Styne and Sammy Cahn in 1945 but perhaps best captured in Dean Martin's 1959 recording. Swinging lightly through the lyrics in an insouciant bedroom purr, lubricated with liquid ls, Martin adds a hint of nice naughtiness to the equation. (Note how his "hold me tight" gets upped to "grab me tight.") It may be cold outside, baby, but Dino's voice will warm you right up.—Adam Feldman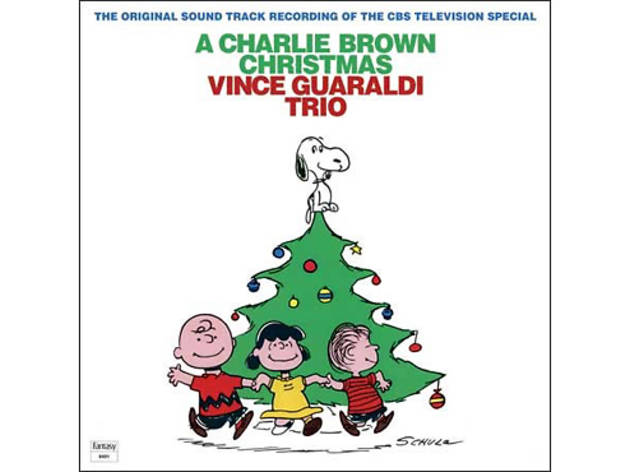 28. "Christmas Time Is Here" by Vince Guaraldi Trio
A silky, subtle counterpart to the more upbeat "Linus and Lucy," Vince Guaraldi's A Charlie Brown Christmas gem might be the season's most tasteful mood-setter—even with the voices of the Peanuts themselves crooning angelically along as they skate across a frozen cartoon pond. There's no specific religious imagery here, but the bittersweet melody and ballad-style treatment serve as a reminder that there's more to the holidays than face-stuffing and present-hoarding.—Hank Shteamer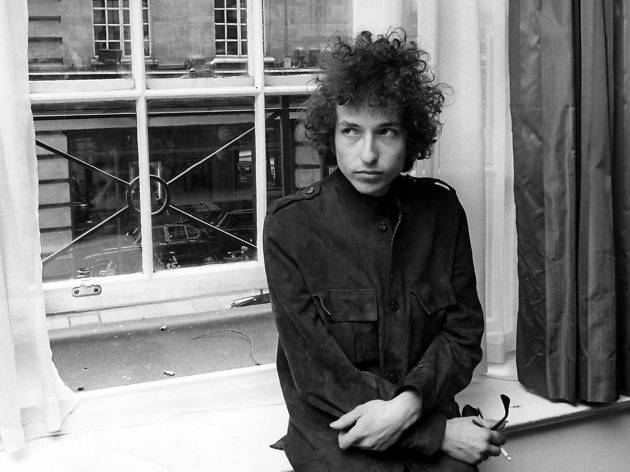 Photograph: Rex USA
27. "It Must Be Santa" by Bob Dylan
Leave it to a Jew who famously embraced Jesus in the '70s—re: Dylan's current affiliation, it's anyone's guess—to produce the most klezmerish Christmas ode of all time, an accordion-fueled stomp that finds the bard of Hibbing, MN, cataloging the features of Old Saint Nick, 20 Questions–style. It might seem a little weird that the man responsible for immortalizing Santa's "big, red cherry nose" in song is the same one who recently issued a 14-minute historical epic about the sinking of the Titanic. Then again, maybe it makes perfect sense.…—Hank Shteamer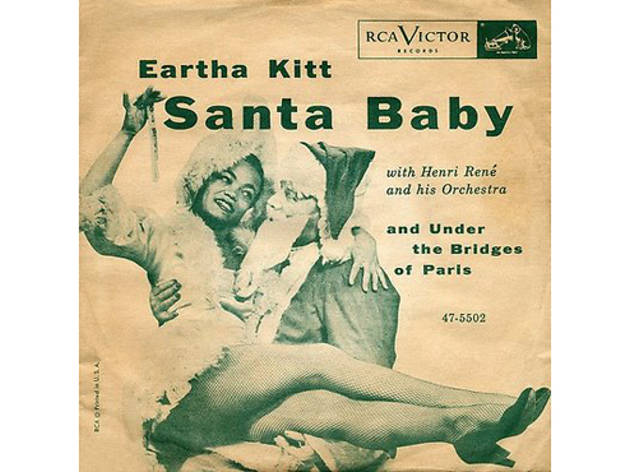 26. "Santa Baby" by Eartha Kitt
Before Victoria's Secret and the slutty Kris Kringles of SantaCon, there was a time when Christmas could be genuinely sexy, as evidenced by this saucy 1953 number from cabaret tigress Eartha Kitt (described by Orson Welles as "the most exciting woman in the world" ). "Just slip a sable under the tree / for me," coos gold-digging Eartha. "Been an awful good girl," she adds, with delicious emphasis on the awful.—Sophie Harris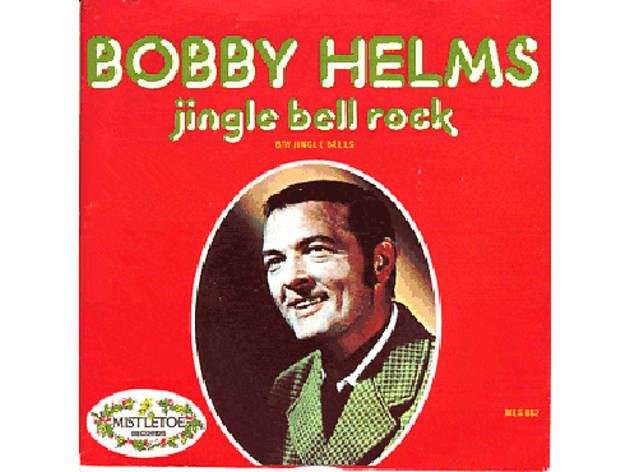 25. "Jingle Bell Rock" by Bobby Helms
For a song that goads you to "jingle around the clock," its sleepy lap-steel arrangement makes it possibly the worst choice for that endeavor. Accept no imitations (like this Hall & Oates abomination); the original is the perfect soundtrack for a postprandial nap next to the tree.—Andrew Frisicano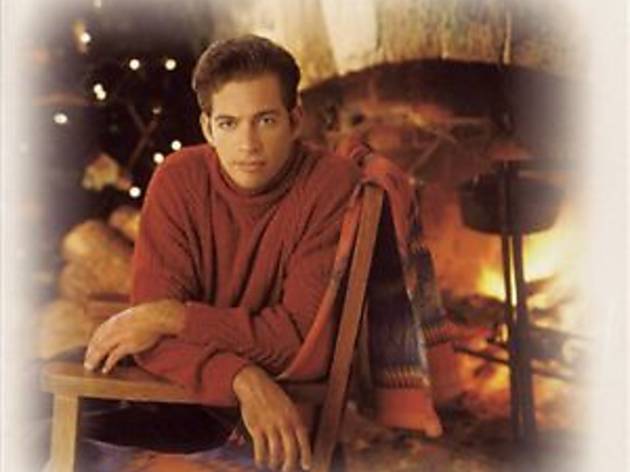 24. "(It Must've Been Ol') Santa Claus " by Harry Connick Jr.
As a Sinatra stand-in—his default mode on his multi-million-selling When My Heart Finds Christmas—Harry performs ably. But the native New Orleanian really shines when he takes it back to his hometown on this Christmastime second-line march. A few months early for Mardi Gras but we'll let it slide.—Andrew Frisicano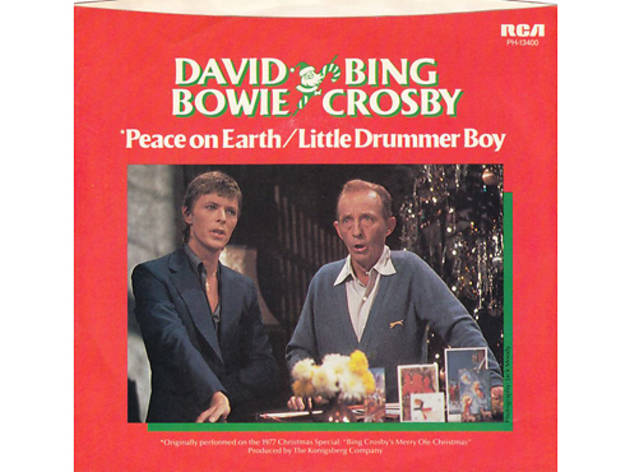 23. "The Little Drummer Boy/Peace on Earth" by Bing Crosby and David Bowie
The transgenerational meeting has generated numerous parodies over the years, and sure, there's something weirdly off about crooner Crosby discussing Christmas traditions with Low-era Bowie (Bing's spiritless take on modern music: "It's marvelous, some of it really fine"). But there's also a timelessness about the resulting collab, in which the pair interweave separate melodies while standing shoulder to shoulder.—Andrew Frisicano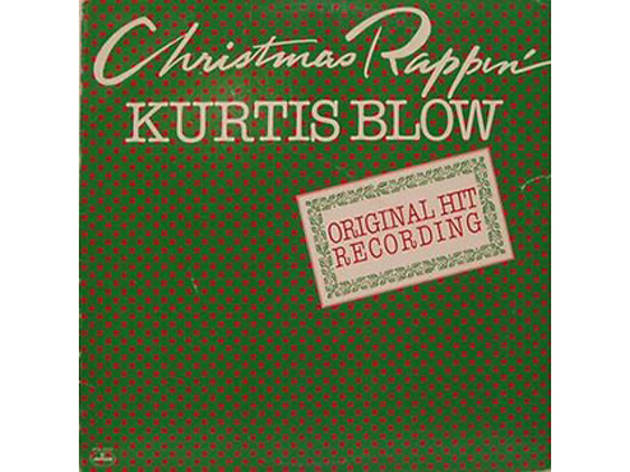 22. "Christmas Rappin'" by Kurtis Blow
Selling over 400,000 copies, Kurtis Blow's holiday single, "Christmas Rappin'," was the first song the old-school Harlem rapper released when he got signed by powerhouse Mercury Records in 1979. Blow made history that year by becoming the first rapper ever to be picked up by a major label. But who could blame them? Even if it is a tad corny, "Christmas Rappin' " is undeniably catchy at its core. With a fun rhyme and a funky beat, this tune is bound to get stuck in your head, and for most people, it surely does.—Rachel J. Sonis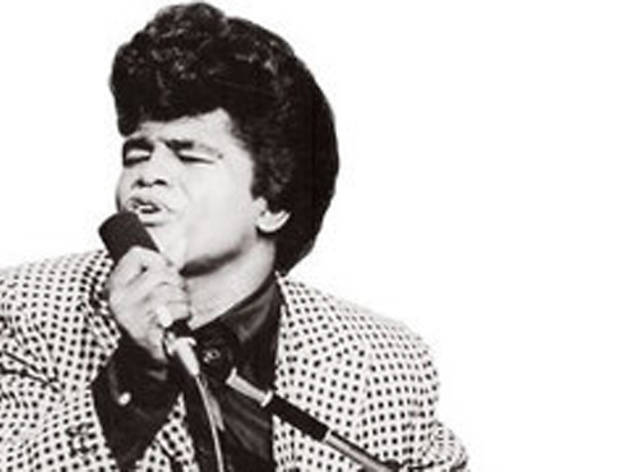 21. "Santa Claus Go Straight to the Ghetto" by James Brown
Ever a man of the people, Brown begs the big dude in the red suit to shell out gifts to "mothers and soul brothers." Not that the song sounds preachy or anything—more funky (duh) and perfectly suited to a fun holiday soiree. Fans of this soulful yuletide hit would do well to check out the rest of Brown's excellent Christmas oeuvre.—Tim Lowery
Best Christmas songs: 20–11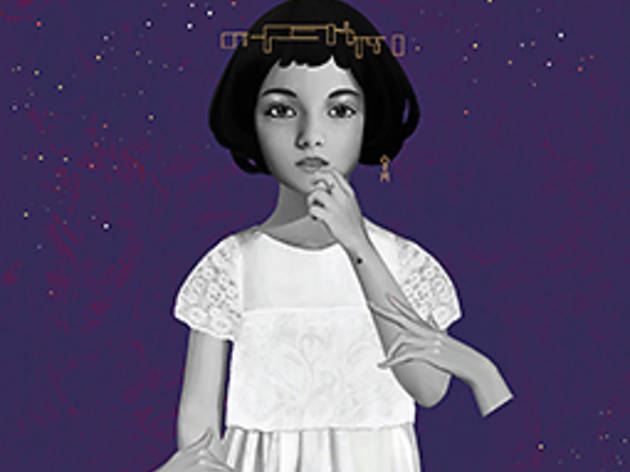 20. "Christmalo.win" by Seotaiji
The inspirational force that inspired this Seotaiji track and launched it to the top of 2014's K-pop charts is something of a head-scratcher (it's "Santa Claus Is Coming to Town" if you didn't guess). A portmanteau-of-sorts of Christmas and Halloween, "Christmalo.win" lyrically explores modern virtue and vice through the symbolic conflation of Santa and spooky Halloween monsters—a strange thematic route to take to musical stardom, but the moral didactism somehow hits the pop pleasure button undeniably hard.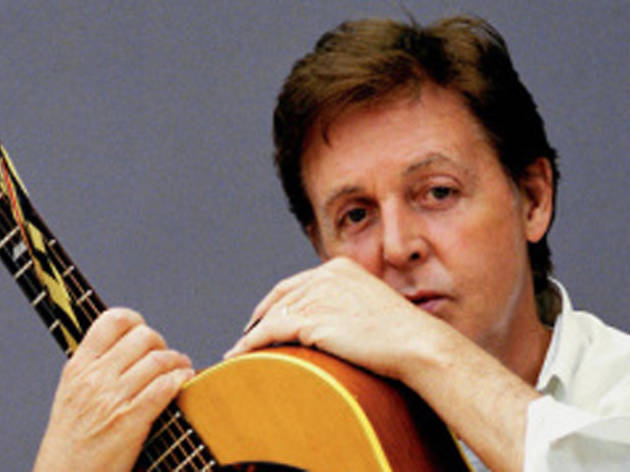 19. "Wonderful Christmastime" by Paul McCartney
Christmas is one of the few times of year where unabashed cheesiness isn't just embraced, it's encouraged. And if there's one person you can count on to deliver cheese, it's Paul McCartney, whose mostly great catalog is nevertheless filled with really goofy songs. All of the corny hallmarks are here: Oh-so-'80s synthesizers? Check. Excessive use of the phrase ding, dong? Yup. A kind-of terrible video that employs low-budget graphics? Oh, yes. But all of those things are precisely why we love this song: It's the perfect expression of the daffy, overly cheerful sensibility that's in the air this time of year.—Amy Plitt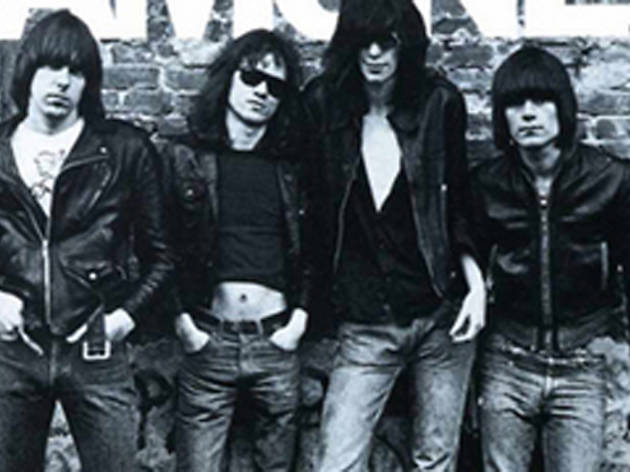 18. "Merry Christmas (I Don't Want to Fight Tonight)" by The Ramones
Holiday perennials like frantic gift-shopping, stretched bank accounts and forced family time can easily turn the most wonderful time of the year into the most stressful. Turn to the leather-clad punks for a reminder of the true meaning of the season: peace on earth, at least for one night.—Andrew Frisicano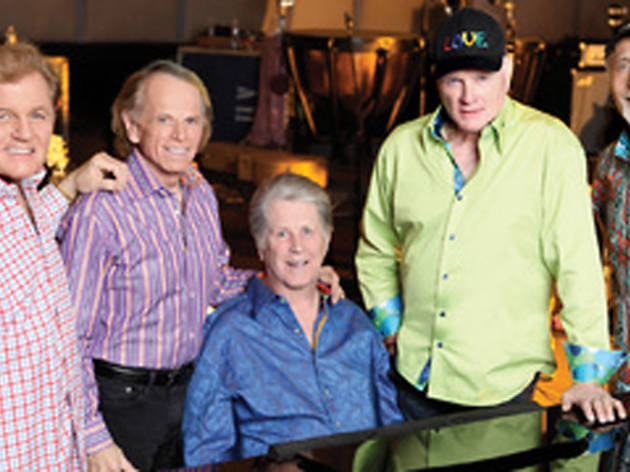 17. "Little Saint Nick" by The Beach Boys
The California group applied its usual formula of upbeat melodies and precise vocal harmonizing to this easygoing Christmas tune. In true early Beach Boys fashion—when the band mostly sang about cars and girls—songwriters Brian Wilson and Mike Love even threw in a reference to Santa's "candy-apple red" sleigh.—Amy Plitt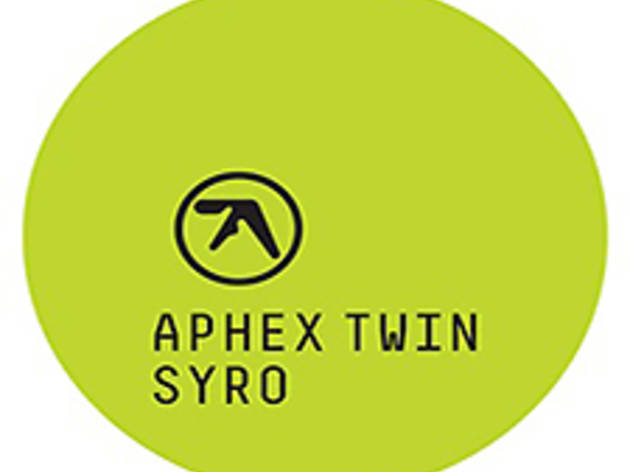 16. "XMAS_EVET10 [120][thanaton3 mix]" by Aphex Twin
The most "Christmas" thing about this track from Aphex's dizzying 2014 IDM-exploration Syro are the largely unintelligible vocal samples from his father and mother. Family—that's a jolly, festive topic, right? Other than that, we have no idea from where the track title originates (much like the rest of the album's ostensibly gibberish song names). Still, we think it's the perfect track to turn a family function into a glitchy electro freak fest.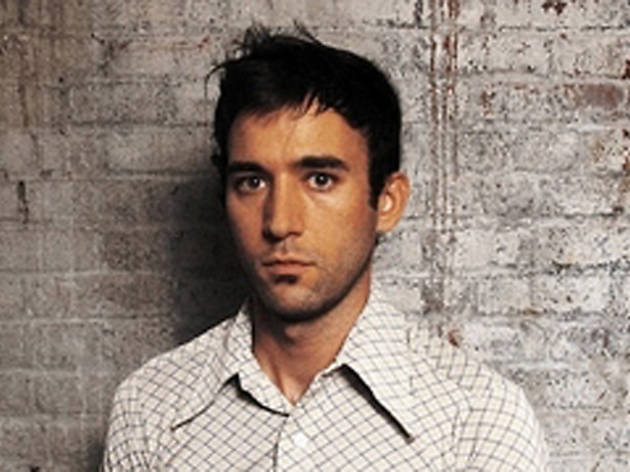 15. "Did I Make You Cry on Christmas Day? (Well, You Deserved It)" by Sufjan Stevens
It's not uncommon for even the most underground musicians to turn their subcultural cachet toward a holiday album or two. None, however, really harbor the same workhorse dedication to that project as delicate indie prince Sufjan Stevens, who's released 10 volumes of Christmas material over the past two decades. Usually, it's traditional fare ("Amazing Grace" or "Joy to the World") but occasionally the rare teary-eyed original ode to turbulent love rears its head.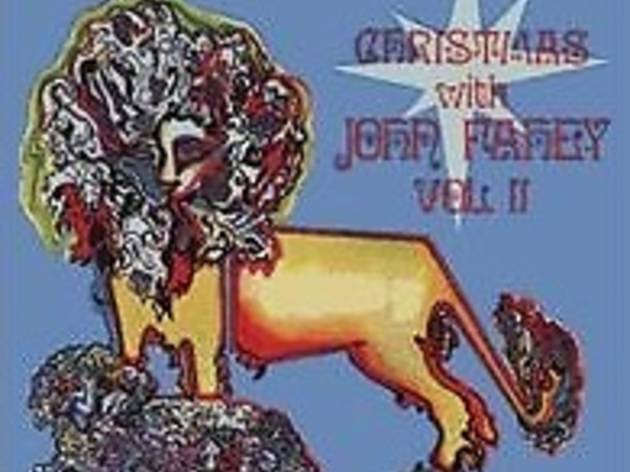 14. "Christmas Fantasy Part 2" by John Fahey
True to the spirit of the season, acoustic fingerstyle guitar master John Fahey recorded his first holiday collection, The New Possibility (1968), after noting how fast Bing Crosby's Xmas LPs flew off the shelves each year. But even with that commercial motivation, Fahey's carols come out solemn and sonorous—nowhere more so than on the searching, extended "Christmas Fantasy Part 2," a twangy instrumental better suited to a snowy pasture than a shopping mall.—Andrew Frisicano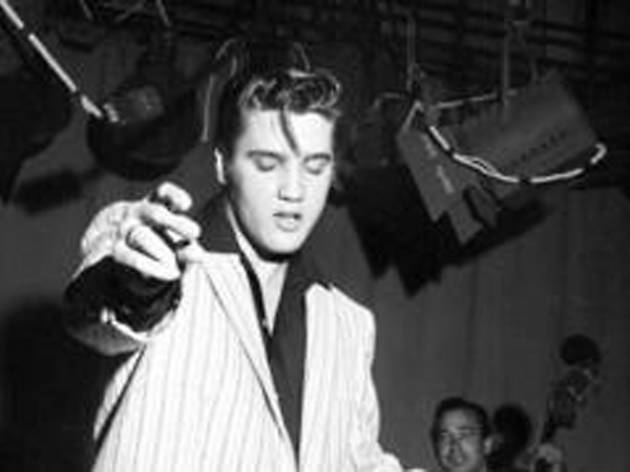 13. "Blue Christmas" by Elvis Presley
Basically, everyone's Elvis impression is molded on this archetypal Presley performance. Does that make it any less wonderful? Of course not! This country classic was first recorded by Doye O'Dell in 1948, but from Presley's doe-eyed sincerity to the flurry of falsetto ooohs backing him up, the King's version of "Blue Christmas" is your indispensable holiday heartbreak anthem.—Sophie Harris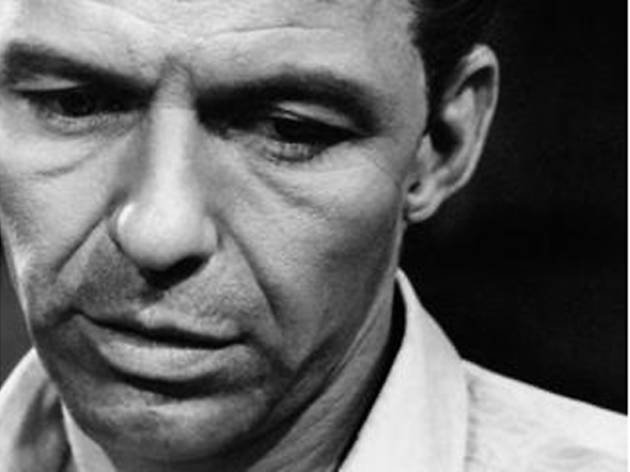 12. "I'll Be Home for Christmas" by Frank Sinatra
Like "White Christmas," this poignant standard—first recorded by Bing Crosby in 1943—yearns for quiet family traditions amid the tumult of wartime. (The arrangement of Frank Sinatra's moony 1957 version begins with a hint of "Silent Night.") "I'll be home for Christmas / You can count on me," the singer begins, but this promise is soon retracted with the admission that the longed-for reunion may be "only in my dreams." The special resonance of this lyric for soldiers, who knew too well that they might never be home again, echoes through the song to this day.—Adam Feldman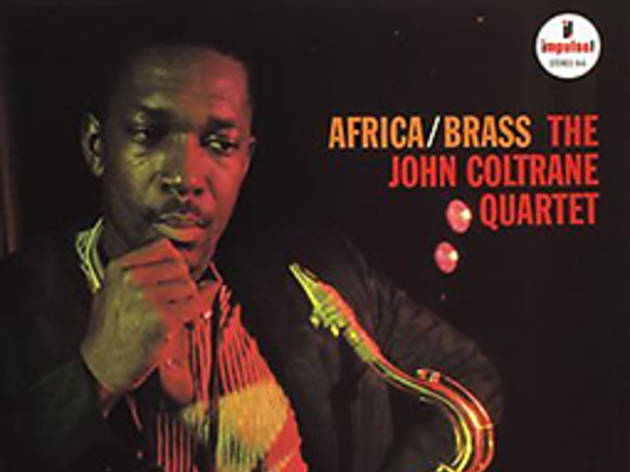 11. "Greensleeves" by John Coltrane
Coltrane, working with a large ensemble on his 1961 Africa/Brass album, does an end-around on holiday shmaltz aided by pianist McCoy Tyner's dynamic arrangement of the traditional folk tune. The result is light and airy enough to put on when the folks are over, with enough guts to keep you from nodding off into your nog. —Andrew Frisicano
Best Christmas songs: The top 10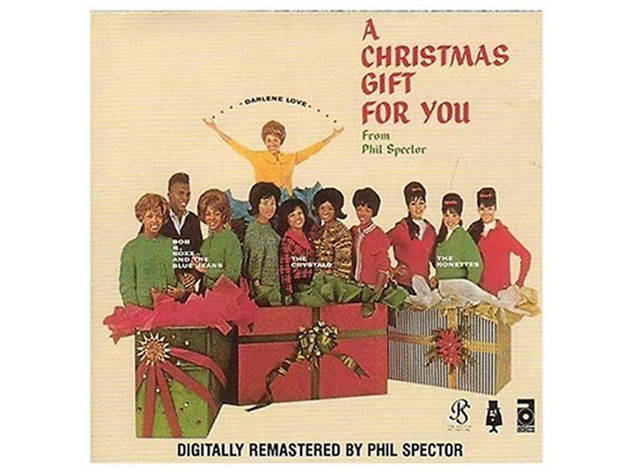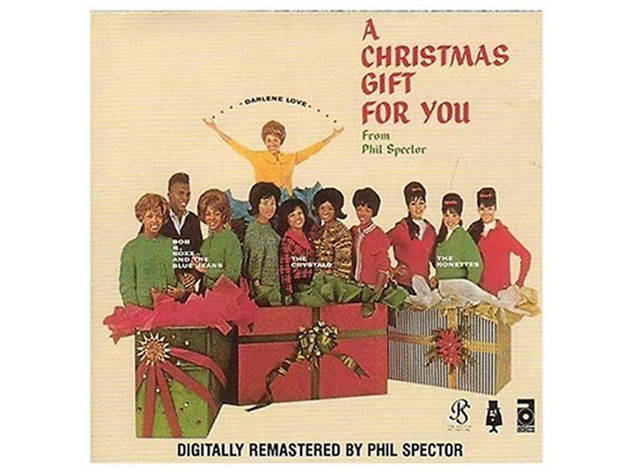 "Christmas (Baby, Please Come Home)" by Darlene Love
Phil Spector's A Christmas Gift for You is among the greatest holiday records of all time, though it flopped upon release. (Blame the timing: It came out on November 22, 1963—the day President Kennedy was assassinated.) On an album full of wonderful tracks, this song stands out: Love's powerful vocals, combined with Spector's classic wall-of-sound technique, ensured that the tune would become a Christmas classic; it just took a few decades.—Amy Plitt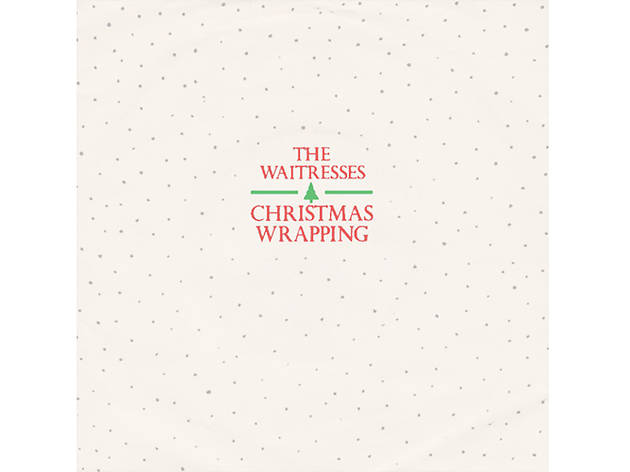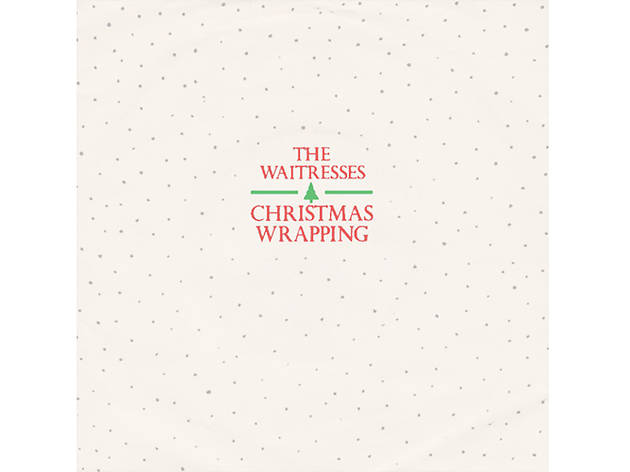 "Christmas Wrapping" by The Waitresses
Historically, Christmas songs have fallen into two camps: overly sincere or straight-up cheesefest. But this 1981 tune by the Akron, OH, new-wavers avoided both of those directions, thus becoming one of the first hip yuletide songs. Its protagonist wants to skip the holiday entirely because she's just too darn busy to deal with it; plus, she's been trying to meet up with this one guy, and it hasn't worked out, and she's kind of bummed. (Doesn't sound so different from the lives of many young, single women these days.) And while there's still a happy ending, it comes blessedly free of schmaltz.—Amy Plitt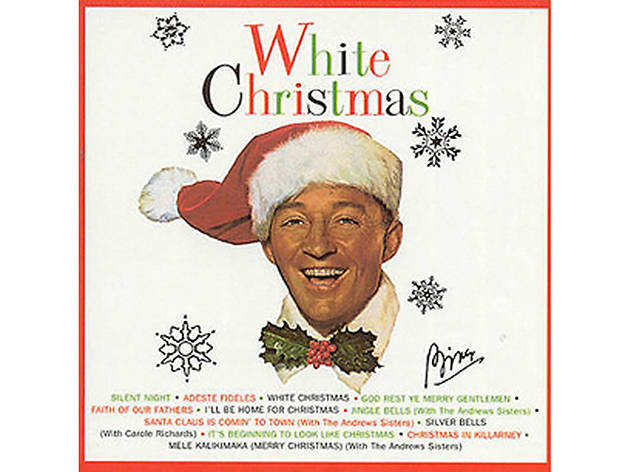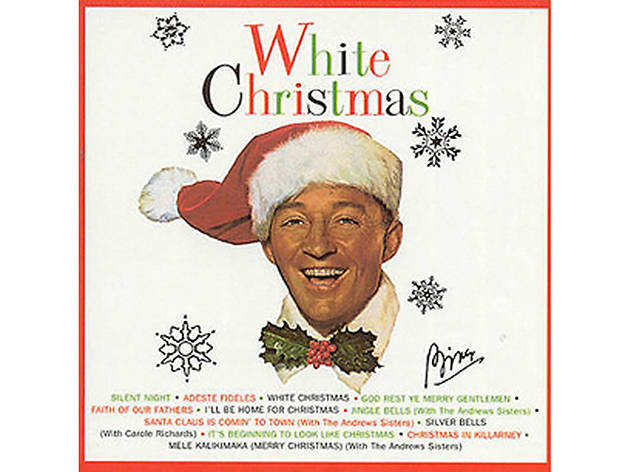 "White Christmas" by Bing Crosby
Bing Crosby's 1942 recording of Irving Berlin's wistful ballad still holds the Guinness record as the best-selling single of all time, with roughly 50 million copies sold. If no other song so immediately summons a sense of yuletide nostalgia, it may be because "White Christmas" itself is already nostalgic; released during World War II, it pines for a simple, peaceful holiday "like the ones we used to know." (For the Jewish Berlin, Christmas is about the pastoral, not the pastor.) And croon prince Crosby's mellow, intimate delivery is the stuff that dreaming's made of.—Adam Feldman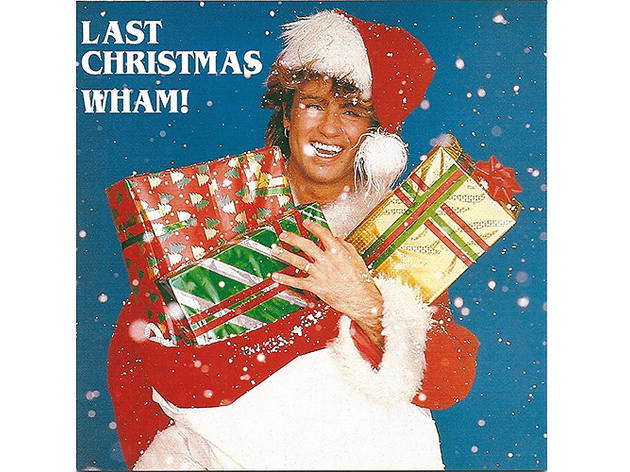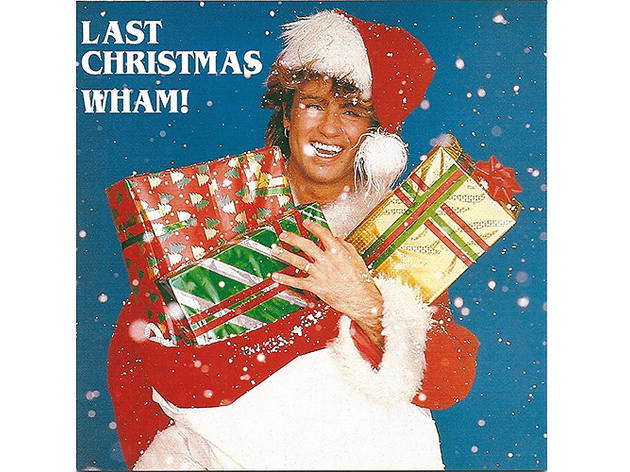 "Last Christmas" by Wham!
There are so many winning elements to Wham!'s 1984 smash that its status as a solid-gold Christmas staple—covered by such diverse talents as Taylor Swift, Coldplay and Crazy Frog—is forever guaranteed. A ballad of doomed romance, it features sleigh bells and synths, plus some truly memorable knit wear in the video. But what really sets "Last Christmas" apart is George Michael's heart-on-sleeve delivery— his genuine heartbreak horror ("My God! I thought you were someone to rely on") and wistful, sexy whispers. The words "Merry Christmas" never sounded so sultry. And that's what makes this song so very special (special).—Sophie Harris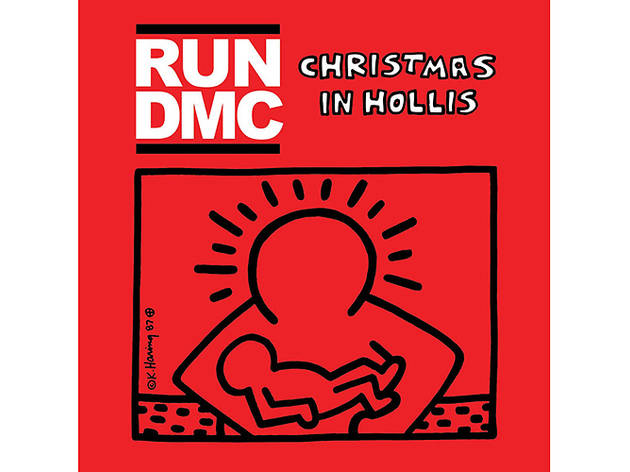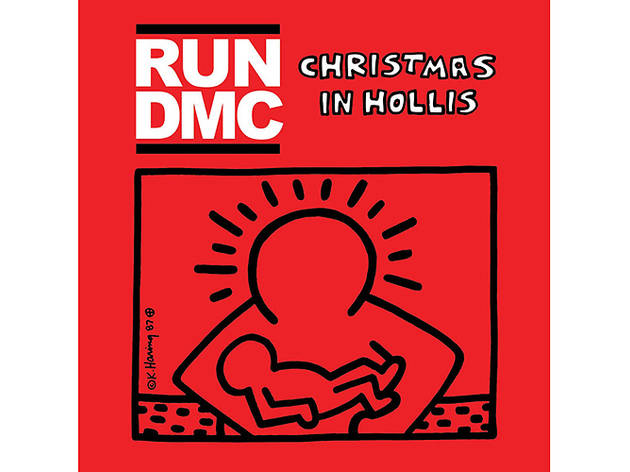 "Christmas in Hollis" by Run-D.M.C.
The problem with most Christmas songs is that they just aren't relatable. (If you've ever actually roasted chestnuts over an open fire, we'd love to hear from you.) But whatever 'hood you call home, you'll savor the mouthwatering details D.M.C. relates in verse two of this Time Out–anointed NYC classic: "It's Christmas time in Hollis, Queens / Mom's cooking chicken and collard greens / Rice and stuffing, macaroni and cheese / And Santa put gifts under Christmas trees." Every time we hear the tune, we think to ourselves, How do we score an invite?—Hank Shteamer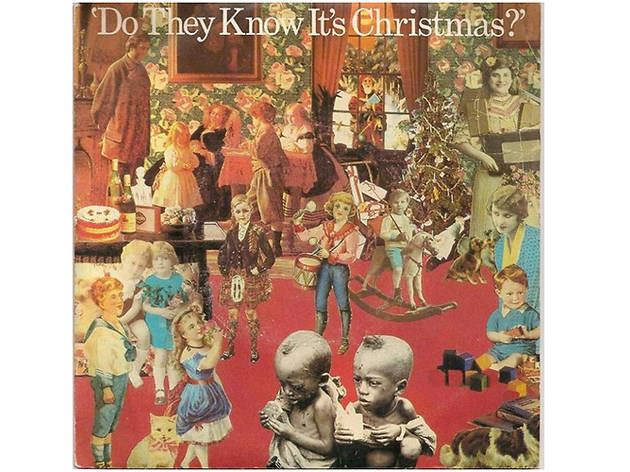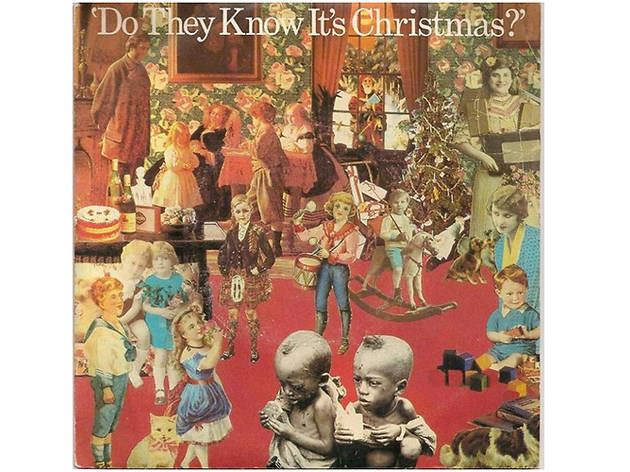 "Do They Know It's Christmas?" by Band Aid
This dramatic, affecting megahit was the biggest-selling single in U.K. history for ten years after its release in 1984—and its impact on international consciousness was huge, from the Live Aid festival to America's "We Are the World" single. British pop stars Bob Geldof and Midge Ure decided to make a charity song to aid drought-stricken Ethiopia, and a few phone calls later, the starry likes of Bono, George Michael, Simon Le Bon, Boy George and Bananarama converged at a London studio and cut the track in one day. Keep an ear out for the doomy church bells, Bono's oh-so-serious vocals and Phil Collins's rad drumming.—Sophie Harris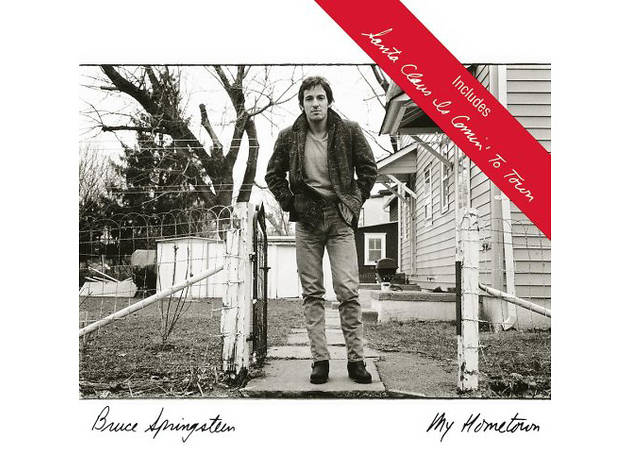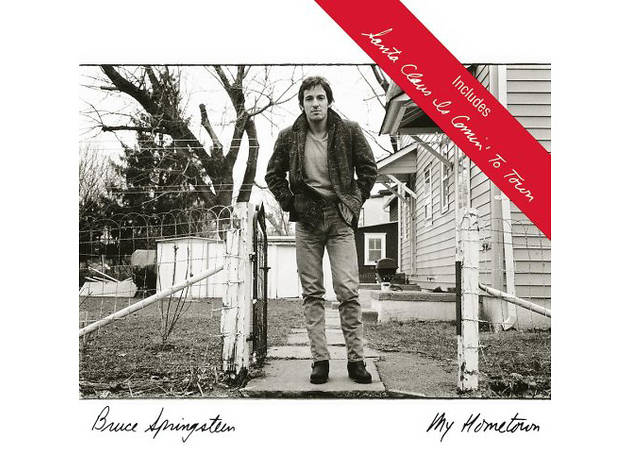 "Santa Claus Is Coming to Town" by Bruce Springsteen
Despite memorable versions by the Crystals and the Jackson 5, our favorite rendition of the 1934 song has to be from Bruce and the E Street Band, if only for the Boss's banter with deep-voiced sideman Clarence Clemons (did he ever get that new sax?). Though the world lost the Big Man's jolly presence in 2011, the group seem to be keeping the cover as a live holiday-time staple, with nephew Jake filling in on the solo. Springsteen is so natural in the role, we wonder if there aren't some reindeer living on his North Jersey ranch.—Andrew Frisicano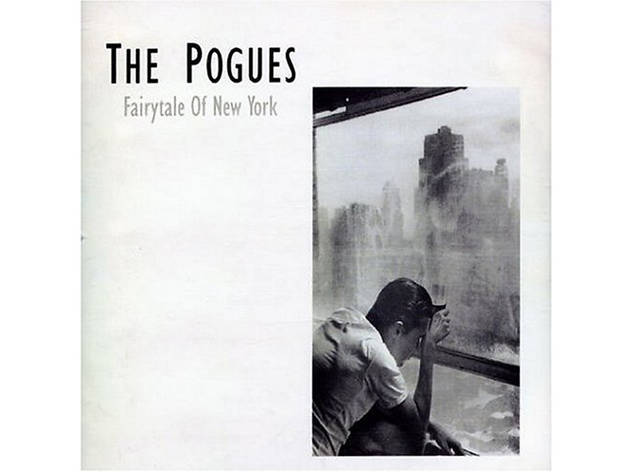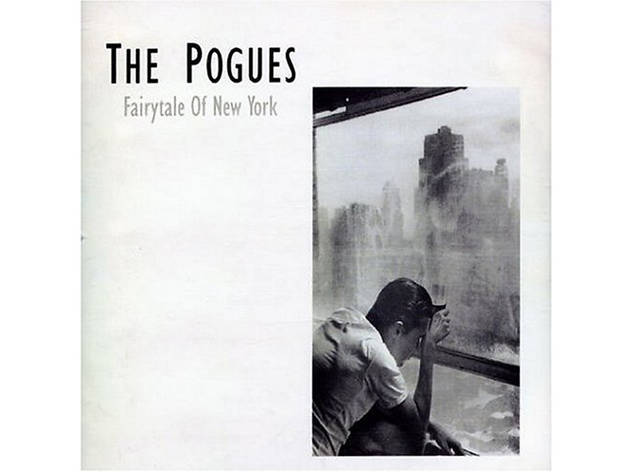 "Fairytale of New York" by The Pogues and Kirsty MacColl
The tale? A blotto Irish immigrant "in the drunk tank" is desperately dreaming of "a better time" for himself and his equally booze-and-drugs-addled lady. Cheerful stuff, right? (No wonder it's the favorite Christmas song of many a jaded rock critic.) But despite all the broken dreaming detailed in the Celtic punks' 1987 masterpiece, the track still manages, in the spirit of the season, to be drenched in hopeful romanticism.—Tim Lowery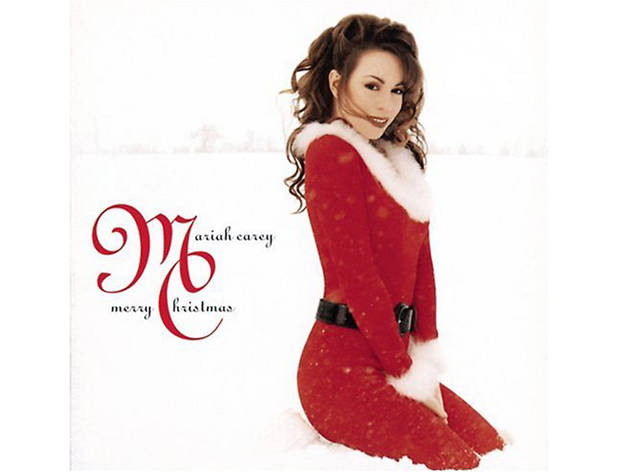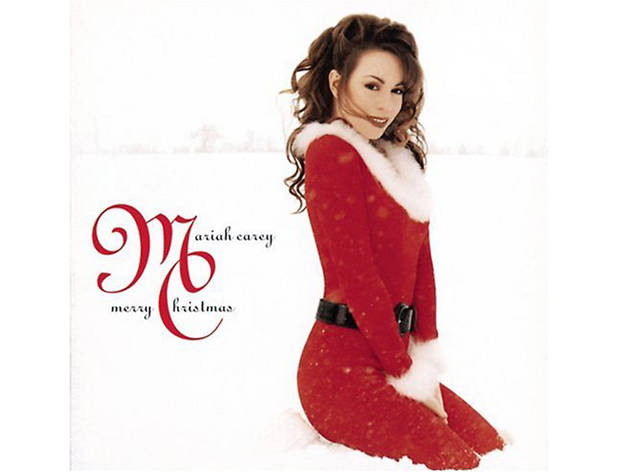 "All I Want for Christmas Is You" by Mariah Carey
Fifty million views on YouTube, 12 million copies sold, No. 1 on Billboard's Holiday Songs chart… There are so many reasons to love "All I Want for Christmas," from the song's solid-gold melody and retro soul arrangements to its overall festive sweetness. But the real reason, of course, is Mariah. Who can forget that 1994 video—the singer in a Santa suit frolicking in the snow like no star has frolicked before? Add to that her impeccable delivery, effortless high notes, megawatt smile and remarkable bosom, and friends, we have a classic.—Sophie Harris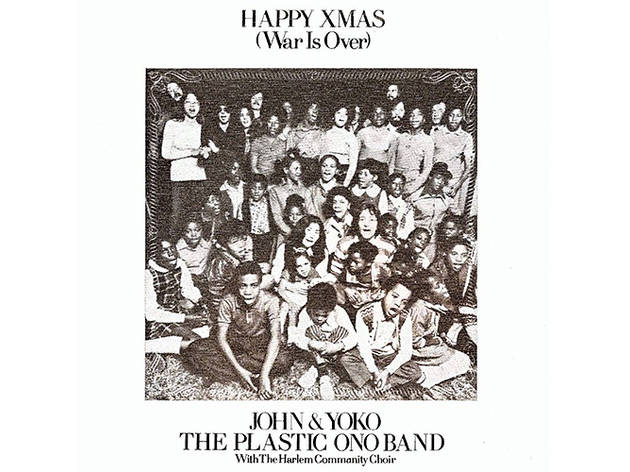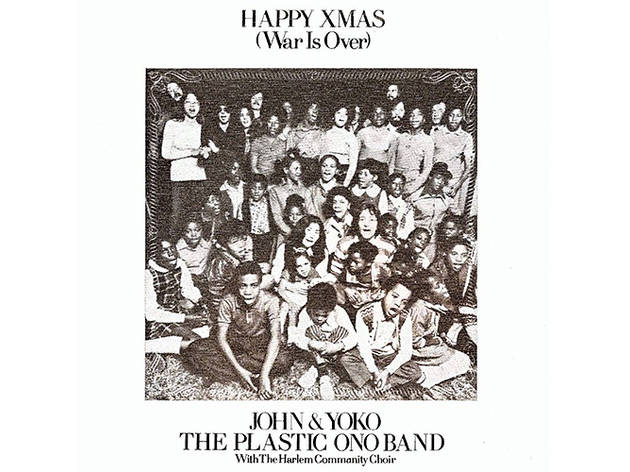 "Happy Xmas (War Is Over)" by John Lennon and Yoko Ono
Who'd've thought that a protest song would become a Christmas classic? Recorded in 1971, at the height of the Vietnam War, the ditty was inspired by John and Yoko's 1969 "War Is Over (If You Want It)" ad campaign. The song builds on that simple message of peace with an assist from the children of the Harlem Community Choir (who provide backing vocals). So why is it our No. 1 pick? Because Christmas may be a time for cheesy fun and gift-giving and all that good stuff, but it's also a time to spread peace and love, and this song—more than any other—serves as a reminder of that very simple fact. 'Tis the season, after all.—Amy Plitt
Looking for a holiday market?
At a holiday market, NYC offers the best decorations, food and winter activities to get you in the Christmas spirit