The battle of who could care less
When it comes to not giving an eff, there can be only one champion. Atlanta indie-rockers Deerhunter and Sweden's Icona Pop: Assume your least concerned positions!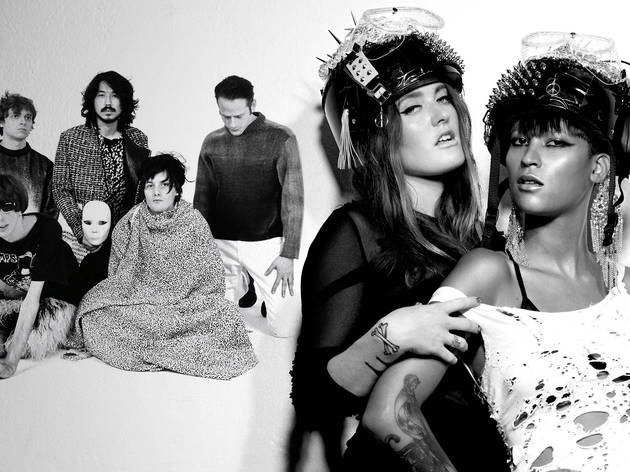 ---





Deerhunter


Icona Pop


---

Appearance:


Singer Bradford Cox is an unusual-looking fellow, and makes no bones about it: "Indie rock is such a bratty culture, and I don't see a lot of ugly people in it. I feel very proud to be hideous. Thank God I don't look like every other fucking dude wearing their girlfriend's fucking jeans out there onstage."




Pretty snappy. In fact, we'd go so far as to say the ladies of Icona Pop

do

care, at least about the way they look.



---

Sample:



Onstage attire:

Dresses, blood, blouses





Lyric:

"Zipper in the back so my crack's hangin' out…" [new single "It's My Party"]



---

Perfect YOLO moment:


At a Minneapolis show last year, a heckler called for the Knack's "My Sharona." Cox acceded with an hour-long improvised rendition of the song. His response to the fuss after the gig? "It's not like fucking Lana Del Rey carved an upside-down cross on her cheek and defecated all over herself onstage at fucking Bonnaroo."




The duo's I-don't-care anthem, "I Love It," soundtracks Hannah's cocaine binge in

Girls

—a TV show that makes caring about not caring into an art form. 

---
Deerhunter
: Music Hall of Williamsburg Sept 17; Webster Hall Sept 18, 19.
Icona Pop
: Webster Hall Sept 20; Music Hall of Williamsburg Sept 25.