Your Halloween pregame plan
Get in the mood with one of these sonic spook-outs, including a doubleheader on the big night itself.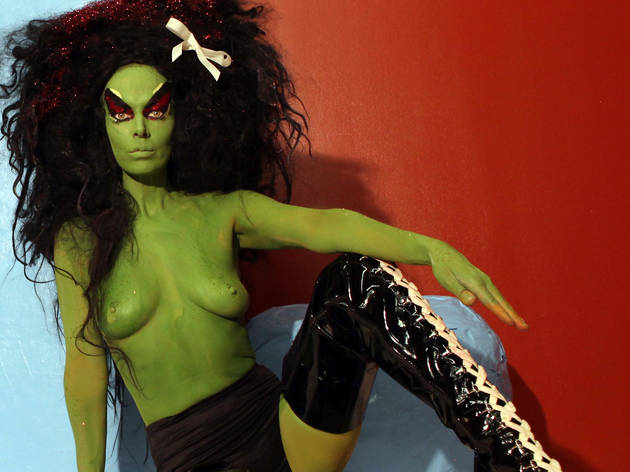 This Fort Worth duo, whose moniker references the grisly suicide of a former bandmate, made one of the year's eeriest albums, Razed to the Ground, featuring darkly luminous goth-doom that should summon a genuine haunted-house vibe onstage.
Read more
Yoshiko Ohara once fronted Bloody Panda, a local avant-metal act that took the stage clad in executioner's hoods. Impressively, she sows the same mood of menace at her solo gigs, which evoke the moans of an undead choir.
Read more
No, this ain't the original Misfits—Glenn Danzig's pioneering late '70s–early '80s punk act. But the band's bubblegum-horror masterworks still resonate in the hands of classic-era member Jerry Only.
Read more
This cult-fave downtown outfit sets the perverse antics of fright-wigged, body-painted, perpetually topless frontwoman Kembra Pfahler to kitschy toe-tappers like "Fuck Island." You won't find a more only-in–New York Halloween spectacle.
Read more
Cobilling with Halloween-franchise composer Alan Howarth, Liturgy unleashes post-black-metal fury at an event honoring the John Carpenter classic.
Read more