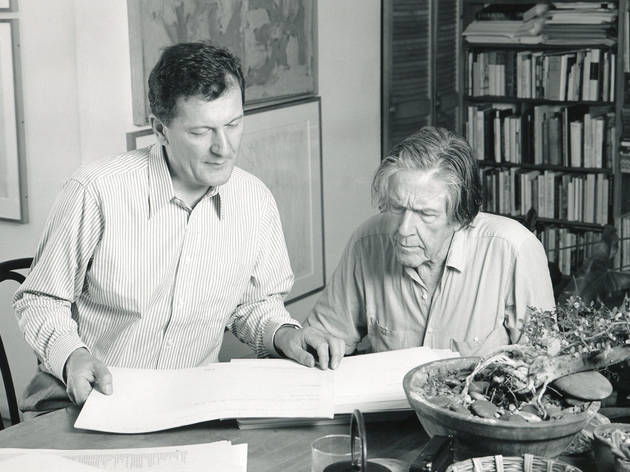 Beyond Cage celebrates American maverick composer John Cage
Petr Kotik digs deep to mark the Cage centenary in an eight-concert series including friends and followers
Among international commemorations of John Cage's centennial, the Beyond Cage Festival is distinct. It offers two weeks of performances led by the celebrated American maverick's primary musical associates and featuring his works played alongside those of his close colleagues and successors. TONY spoke with Petr Kotik—flutist, composer, S.E.M. Ensemble director and the architect of Beyond Cage—about the whys and wherefores of the eight-concert series, which starts on Monday 22.

How did you develop the festival's ambitious program?
I first thought we should play the concert done for Cage's 80th birthday, when the Orchestra of the S.E.M. Ensemble played his Atlas Eclipticalis with 86 musicians and with the piano piece Winter Music. This time, we would include the pianist Joseph Kubera, who toured with Cage and the Merce Cunningham Dance Company for five years. Then I realized that we had to do more, and put Cage in the context of the music of our time, almost all of which has been touched by him.

The string quartet program on October 27 at Paula Cooper Gallery includes Cage's Four, your new Torso and Luigi Nono's Fragmente. How does the Nono piece show Cage's influence on another major composer's work?
For many years, Nono had been fiercely opposed to Cage's use of chance techniques. Then in this very distinct late piece, one hears the influence of new American music. Nono first brought me to Cage, giving me a book with his texts. So I had been quite influenced by Cage's thinking when he came to Vienna in 1964 with the Merce Cunningham Company and I was invited to play. We had a nine-minute rehearsal and gave a three-hour performance.

You have the intense mezzo-soprano Katalin Károlyi singing Salvatore Sciarrino's chamber opera Infinito Nero on October 30 at Bohemian National Hall. What is the significance of that program?
We performed it last year, and she's probably the best singer for this piece. Sciarrino is an important part of the festival, a European composer whose music does not sound European. And he doesn't come from an academic background as a composer, the same as Cage, myself and Christian Wolff—whose individuals, collective receives its world premiere early next month to conclude Beyond Cage.

An evening of chamber music at Roulette on November 4 will be followed by Morton Feldman's orchestral works at Alice Tully Hall the following night. What was the relationship between Cage and Feldman?
They were very different, and almost inseparable. The obvious mirror to Cage is Feldman, for his compositional output and musical importance. That will be the festival's second major concert, at Lincoln Center with the Janacek Philharmonic. They have played ten of Feldman's orchestral pieces—no other orchestra has that history.

At that concert, the soloist in Feldman's Violin and Orchestra, Hana Kotkova, was a virtuoso in classical repertoire when you introduced her to Feldman, and she became a superb new-music specialist. That same evening, you will conduct Feldman's Flute and Orchestra, with Erin Lesser as soloist. The piece is an engaging introduction to Feldman's work, but the orchestra's powerful chords will startle anyone expecting his characteristic hushed sounds.
Christian Wolff kept saying his favorite Feldman piece was Flute and Orchestra, which I discovered had not been performed since the premiere, when we performed it in 2009. With Violin and Orchestra, it is the very high peak of his late period. With these two U.S. premieres by Feldman and the world premiere by Christian Wolff next month, people should know that Beyond Cage is not a festival they can miss and then come next year. It has been set up by the artists, by people who feel very strongly about this work—that's why we're doing it.
Beyond Cage begins Monday 22 at Carnegie Hall and runs through November 7; see semensemble.org/beyond-cage for complete details.