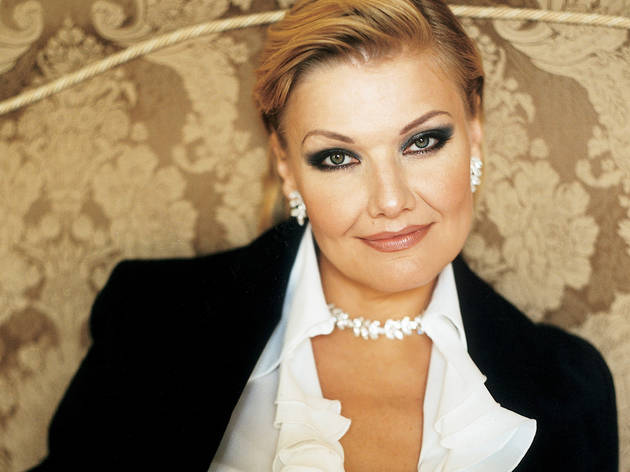 Interview: Karita Mattila
The dramatic Finnish soprano discusses taking on an iconic Janacek role.
On Friday 27, Karita Mattila debuts her latest role at the Metropolitan Opera as the 337-year-old mysterious Emilia Marty at the center of Leos Janacek's The Makropulos Case. Having previously made a splash playing exuberant teenagers (Strauss's Salome, Janacek's Jenufa and Wagner's Eva in Die Meistersinger von Nuremburg), the Finnish soprano spoke to TONY about taking on a more mature repertoire.
How did the role of Emilia Marty come to you?
After having done two Janacek parts, Kata Kabanova and Jenufa, then the next Janacek role for me came naturally as Makropulos.
Was it a part that you pursued?
Well, no, I did not know the opera actually at all. There was a Czech coach, Jan Trojan in San Francisco, who mentioned this is a part that you should really consider. He said that in the Czech Republic The Makropulos Case is considered a kind of sacred national opera, and that of course got me curious. But particularly, there others who had been following how my repertoire developed over the years recommending this part. They all saw that it would be a natural path.
Why are you so comfortable in these Czech roles?
I always felt close to Slavic repertoire and Russian. Maybe it's because I am Finnish and somehow the music and the stories; they touch my heart. Coming from Finland there is something familiar both in the music and in the stories. Maybe they're more exotic here.
Was it easy to learn the role of Emilia Marty?
I absolutely love this piece. It's dramatically interesting and a fascinating part—this is like a wonderful lottery win to do this part. But style-wise I can't really compare it to any other role that I've done. Makropulos is tricky, because it feels like it was written as if it were a theater play. It challenges you to find a lot of colors in the language, and it's essential that text is understandable.
Has it gotten any easier in your second time in the part?
The music hasn't become much easier. I keep reading my part every day I need this brushing up process every time: a lot of lines, a lot of words and a lot of music. Trying to remember my lines and being together with the conductor and orchestra while keeping the piece alive dramatically on stage—that's the challenge.
In San Francisco, you played Emilia Marty in a new production, but the Met is reviving one from 1996. Is it different experience being in a reproduction?
Not really. The Met brought the original director back, Elijah Moshinsky, because the cast is new. and especially, I am new. The frame is the same, the set is the same, but with new people he has experimented. He has changed a lot of things for me that suit me so I can serve the part better.
What new roles are ahead for you?
I'm doing three new German roles in the coming three or four years: I'm going to do Marie in Wozzeck, Ariadne [in Strauss's Ariadne auf Naxos] and Sieglinde [in Die Walküre]. I'm not retiring anytime soon here. I'm 51 years old; I've had my share of lighter roles. I guess you can call this development.
The Makropulos Case opens at the Metropolitan Opera House April 27, with additional performances through May 11.
You might also like
See more in Opera & Classical Music