1/3
Photograph: Cory Weaver/Metropol
Metropolitan Opera Summer Recital Series at Brooklyn Bridge Park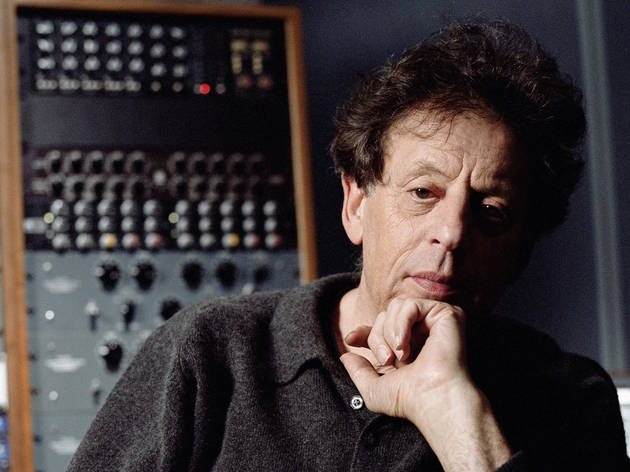 2/3
Photograph: Stewart Cohen
Philip Glass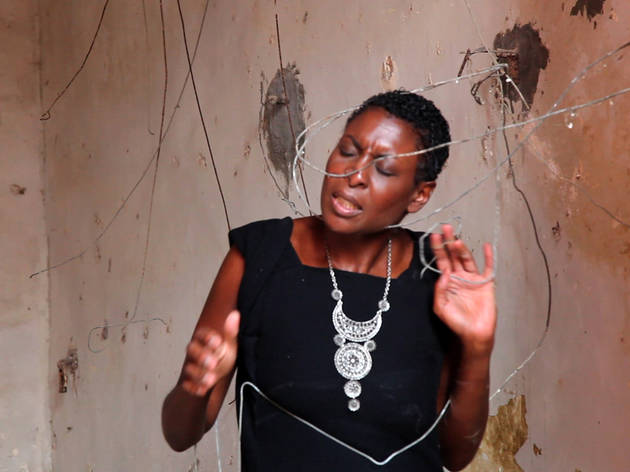 3/3
Photograph: Ali Hossaini
Helga Davis in Oceanic Verses
Summer classics
Stay cool during the hot months with the season's choicest events.
Philip Glass Ensemble: A Retrospective
Halfway through the year, Philip Glass's 75th birthday party shows no sign of letting up. Here, he leads his long-running band in a free outdoor program meant to span his creative output. What might blow your mind even more is the opening act: Face the Music, a remarkable new-music ensemble made of up teenage students from the Kaufman School, plays Glassworks, the composer's luminous 1981 calling card to an expanding audience. Rockefeller Park (rivertorivernyc.com). June 20 at 7pm; free.
Oceanic Verses
The River to River Festival scores a substantial coup with the fully staged New York premiere of a multimedia opera composed by VisionIntoArt visionary-in-chief Paola Prestini, produced in conjunction with the intrepid Beth Morrison Projects. A poignant, haunting romantic fantasy involving two ghosts, the opera brings together VIA regulars like Helga Davis with performers from Trinity Church and the Brooklyn Youth Chorus Academy, all conducted by Julian Wachner. Michael Schimmel Center for the Arts at Pace University (rivertoriver nyc.com). June 25 at 7:30pm; free.
New York Philharmonic
New York's home team plays its breezy Summertime Classics concert series at Avery Fisher Hall July 3 through 10, then sweeps through the five boroughs from July 11 to 17. But for our money, the hottest ticket of the season is the Phil's pair of concerts at the Park Avenue Armory, where Alan Gilbert supervises a spaced-out program built around a rare outing for Karlheinz Stockhausen's Gruppen— a modern-day milestone for three separated ensembles. Park Avenue Armory (nyphil.org). June 29, 30 at 8pm; $25–$75.
Ecstatic Summer
Composer Judd Greenstein's omnivorous festival spawns a summer sibling, which offers an enticing mix of boundary-bursting creative types. Postclassical vocal group Roomful of Teeth (joined by Tune-Yards and William Brittelle) and Greenstein's art-funk troupe the Yehudim kick off the series on June 25. A Far Cry tangles with David Lang and Daniel Lopatin on July 10; the series wraps with Escort and Darcy James Argue's Secret Society on August 25. World Financial Center Winter Garden (rivertorivernyc.com). June 30, July 10, Aug 25 at 7pm; free.
Émilie
We've heard quite a lot from Finnish composer Kaija Saariaho already this year, owing to a Carnegie Hall residency, related events and the simple fact that she's one of the world's most important living composers. Turns out the best is yet to come: The Lincoln Center Festival is mounting Saariaho's latest stage work, a monodrama about French Enlightenment polymath Émilie du Châtelet, featuring soprano Elizabeth Futral and Ensemble ACJW. Gerald W. Lynch Theater (at John Jay College). July 19, 21, 22 at 7:30pm; $35–$75.
Metropolitan Opera Summer Recital Series
The Met extends its recently established tradition of presenting recitals in the city's parks in lieu of the complete operas it once staged in Central Park. The luster of these offerings continues to increase; this year you can catch sparkling soprano Danielle de Niese alfresco in Central Park (July 25) and Brooklyn Bridge Park (July 27). But don't overlook the remaining events, which showcase the company's most promising upstarts. Various locations (metopera.org). July 25 at 8pm, July 27, 31, Aug 2, 7, 9 at 7pm; free.
Mostly Mozart Festival
Celebrating the tenth anniversary of music director Louis Langrée's arrival, Mostly Mozart takes flight on July 28 and runs through August 25. Among the festival's abundant highlights, we have to single out the three-concert series by the International Contemporary Ensemble; by playing works by Messiaen, Berio, Jonathan Harvey and other choice moderns, ICE proves that the classical canon is a continuum, not a reliquary. Lincoln Center (mostlymozart.org). Aug 5 at 5pm, Aug 8 at 10:30pm, Aug 11 at 8pm; prices vary.