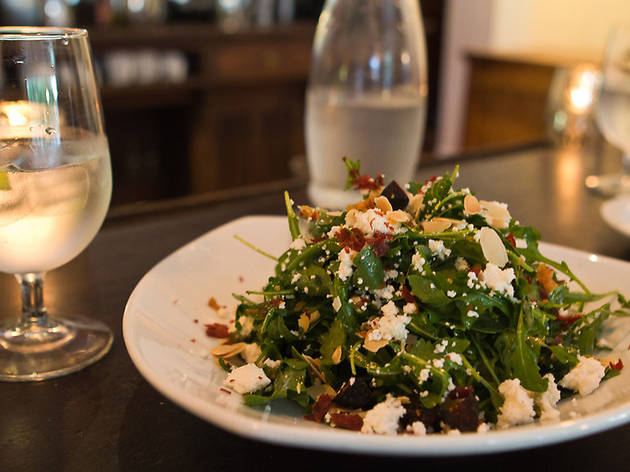 The best Ojai restaurants and bars
Find the best Ojai restaurants and bars, from tasty tapas to a live music lodge
From top-notch tapas to a cozy al fresco bakery, Ojai has lots to offer when it comes to restaurants and bars. Local, organic food is around every corner, which makes it easy to eat with the season. If you're looking less for healthy options and more for a treat, there's a local ice cream shop that's like stepping into a time warp—and for a drink, the town has some pretty authentic, small-town dive bars. Whether you want brunch, picnic fare or a romantic dinner, read on to see our top picks for where to eat and drink in Ojai.
Best Ojai restaurants and bars
Find more things to do in Ojai
The cozy, pastoral town of Ojai is a beautiful bet for those looking to get away from LA or explore California, with a unique mix of old-school, hippie healers and artists and the new-school folks that are working to make that scene hip again.