The 15 best things to do with kids in Orlando
Your ultimate guide to spectacular things to do with kids in Orlando, including Walt Disney World and the Orlando Science Center
When it comes to amazing things to do with kids in Orlando, the very first thing that comes to mind—especially for out-of-towners—is Florida's reputation as a theme park paradise. While Orlando is certainly home to tried and true favorites like Walt Disney World, Universal Studios and other amusement parks, don't forget it's also packed with less touristy destinations for kids like the Orlando Science Center, Leu Gardens and Wekiwa Springs (all at a cheaper price point, too). When you're not riding on roller coasters or meandering through museums, grab a bite at one of the city's top restaurants for family-friendly fare. Make the most of your time in Orlando by checking out the area's top kids' attractions (and be sure to to browse our guide to the very best things to do in Orlando).
Best things to do with kids in Orlando
1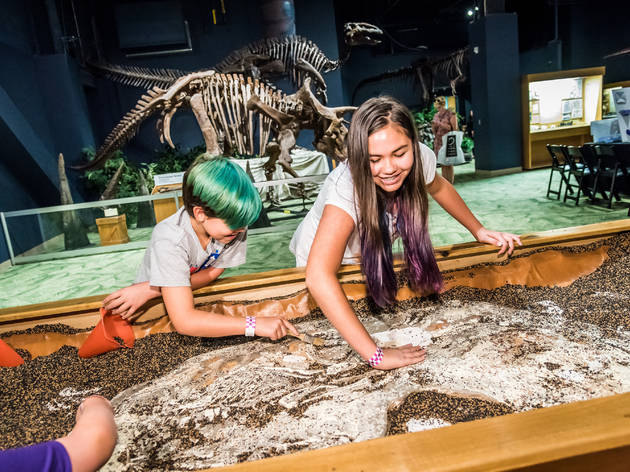 Photograph: Courtesy Roberto Gonzalez
What is it? Get a deeper understanding of the world we live in with mind-boggling natural science and tech exhibits that cater to curious minds.
Why go? Explore permanent exhibits like "NatureWorks," which brings you nose-to-nose with reptiles, or "Kinetic Zone," where kids navigate the science behind electricity, gravity and other cool stuff. Science Live! programs also bring each exhibit to life with shows and volunteer demonstrators.
2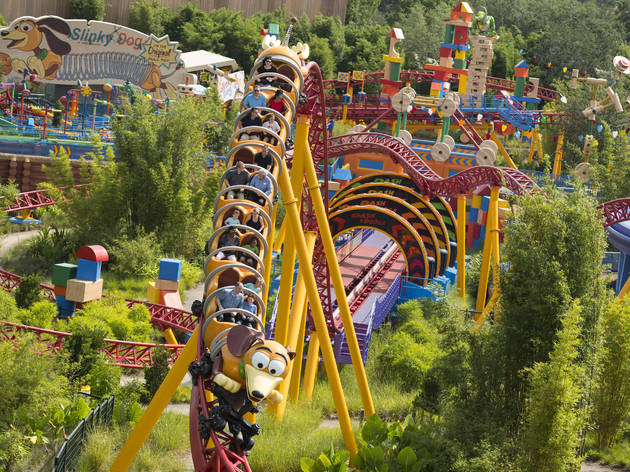 Photograph: Courtesy Disney
What is it? See the world's most famous mouse (and all of his pals!) at Walt Disney World, an adventure-packed entertainment park inspired by all things Disney.
Why go? There's only one way to describe this massively famous theme park: completely enchanting. Adults and children alike encounter thrilling rides, friendly characters and dining experiences galore—your experience just depends what you're willing to spend and how much energy you have for exploring. We'd recommend going on a weekday or off-season to get the most out of your trip, including shorter wait times for rides, though it's definitely worth exploring a Disney FastPass, which lets you reserve a spot at select attractions in advance at any time.
3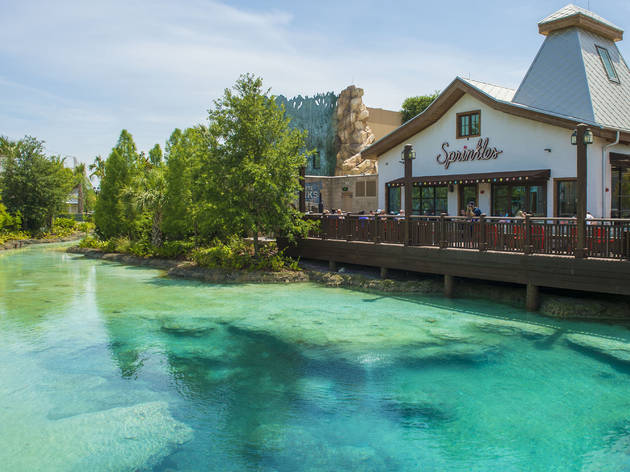 Photograph: Courtesy Courtney Di Stasio
What is it? Skip the rides and long lines for an adventure to the shops, restaurants and live shows in Disney Springs.
Why go? You can still get a 'Disney' experience without paying the hefty park admission fees. Disney Springs is free to walk through (you'll just pay for entertainment as you go), and you can stock up on souvenirs along the way.
4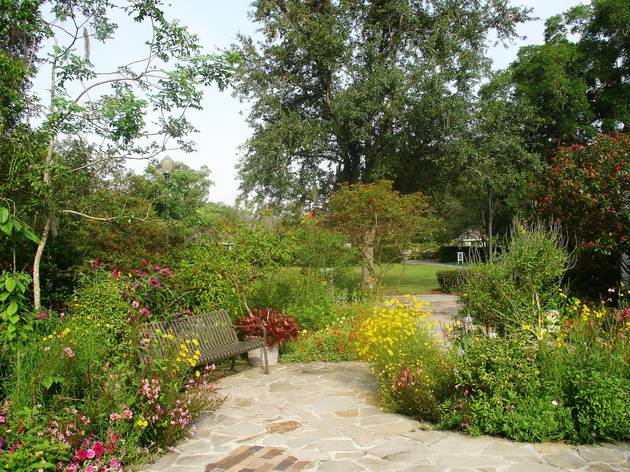 Photograph: Courtesy Leu Gardens
What is it? Stop and smell the flowers at a picturesque 50-acre botanical garden!
Why go? There's so much to see at Leu Gardens, including a rose garden, butterfly garden and vegetable garden, scenic trails and an overlook at Lake Rowena. Check the website to see what's in bloom and to see what kinds of classes (think crafts, tastings and hiking) are currently on offer.
5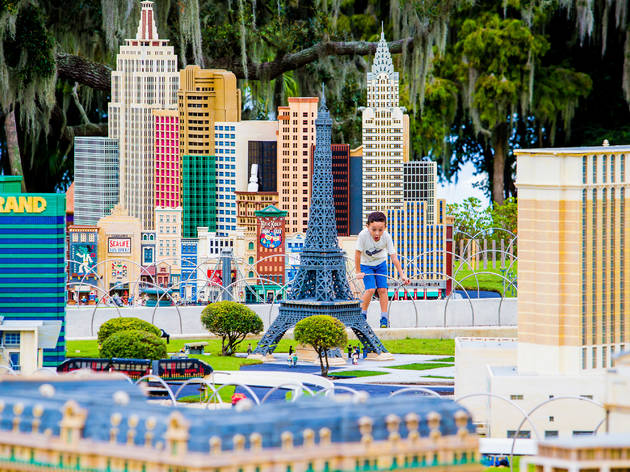 Photograph: Courtesy 2017 LOCK + LAND/Chip Litherland
What is it? Take your kid's LEGO addition to the next level with a visit to this theme and water park inspired by the iconic toy brand.
Why go? You'll have a hard time deciding between all of the rides and attractions—and we don't blame you. You'll find coasters, raft rides, water play areas, wave pools and other great stuff to keep your crew busy (all inspired by LEGO blocks and characters)—even a gigantic LEGO model of the Kennedy Space Center. Families can easily plan a stay at the LEGOLAND Hotel family resort to explore the park for a multi-day adventure if one day isn't enough. The attraction is best for kids ages 2–12.
6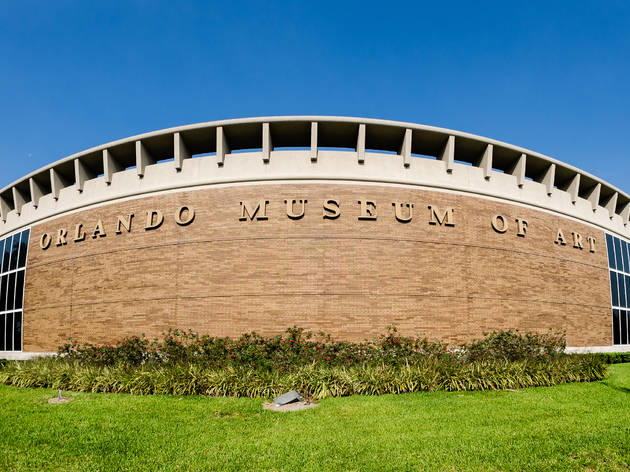 Photograph: Courtesy CC/Flickr/Camron Flanders
What is it? The Orlando Museum of Art, a hub of arts and culture since 1924, offers intriguing permanent and rotating exhibits in a variety of mediums.
Why go? Looking for a quiet afternoon? Bring your tweens and teens to ooh and ahh at permanent collections of African, American, ancient American and contemporary art (just to name a few) during your visit.
7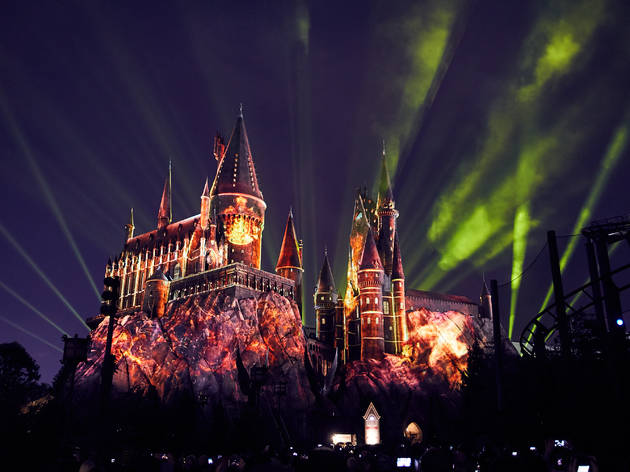 Photograph: Courtesy Universal Orlando and OCTAVIAN CANTILLI
What is it? Perfect for movie-loving kids, park-goers at Universal get their fill of themed rides and experiences featuring their favorite characters.
Why go? Pick a Universal park to explore (there are three to choose from!), then to get your fill of Harry Potter adventures (The Hogwarts Express, Flight of the Hippogriff), check out Men in Black Alien Attack (you can use lasers to blast pesky aliens!), ride with The Simpsons or clean up the house with Cat in the Hat before mother gets home.
8
What is it? Abracadabra! You'll get to see and be part of real magic at this unique attraction.
Why go? Rainy day? Get tickets to a matinee or evening show—all shrouded in mystery, of course—to see a one-of-a-kind magical performance that takes place in several rooms. Be sure to call ahead to confirm showtimes, since they tend to change from day to day.
9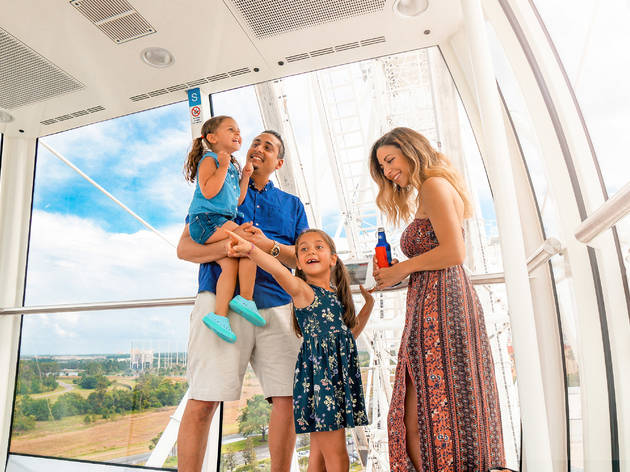 Photograph: Courtesy ICON Orlando
ICON Orlando (Orlando Eye)
What is it? The 400-foot-tall observation wheel is the 6th largest in the world and boasts sky-high views of theme parks and downtown Orlando.
Why go? Guests get a birds eye view of the city with a ride on ICON Orlando (formerly Coca-Cola Orlando Eye). Go at sunset to see the sights at their best from your air-conditioned capsule (shared with other passengers). There's free parking near the attraction to keep the experience stress-free for families.
10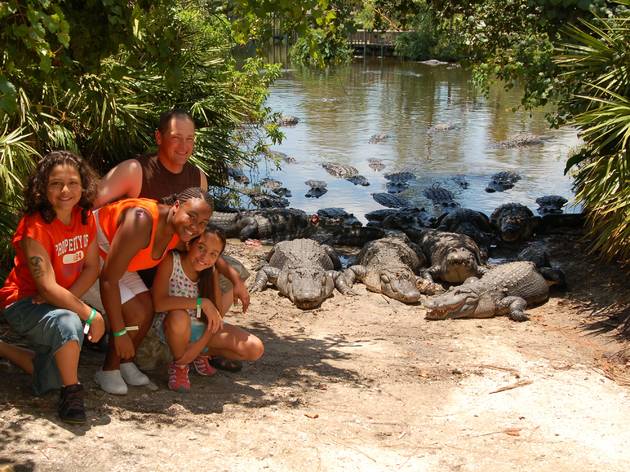 Photograph: Courtesy Gatorland
What is it? This top-rated animal sanctuary offers a closer look at Florida's most notorious toothy reptile—and other critters too.
Why go? The theme park and wildlife preserve is perfect for kids who dig animals. See wildcats, alligators, crocodiles, birds, snakes and other neat creatures on foot or zoom via zip lines 350 feet over the Alligator Breeding Marsh. Eeep!
11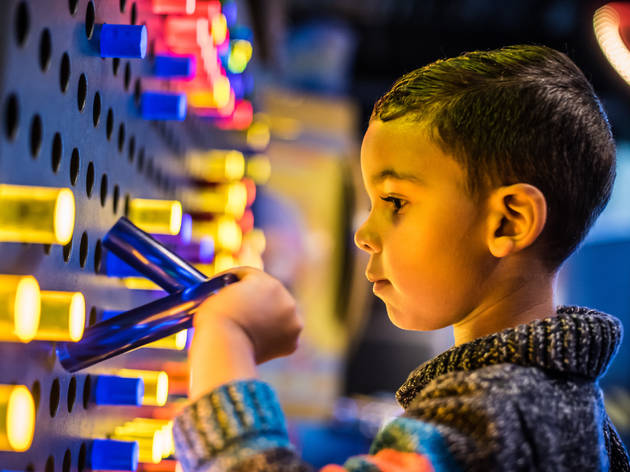 Photograph: Courtesy WonderWorks Orlando
What is it? Get kids pumped about science with WonderWorks, a local attraction that brands itself as an "amusement park for the mind" and offers hands-on exhibits.
Why go? The only difficult decision you'll have is where to begin. Venture through "wonder zones" to learn about/experiment with light and sound, space and natural disaster simulators. Our favorite is the Imagination Zone, where you can defend the world from aliens, make your own modern art and play with gears.
12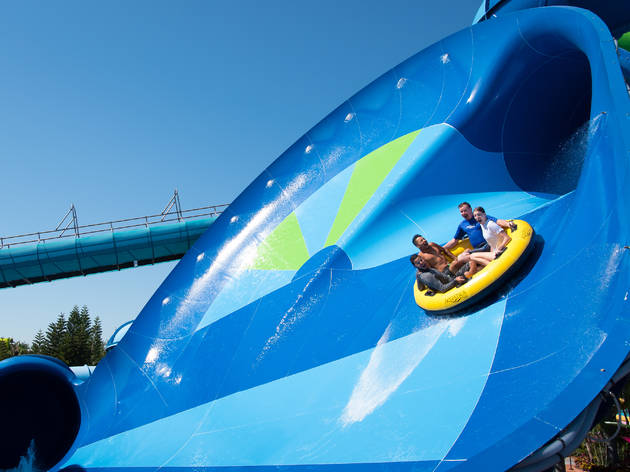 Photograph: Courtesy Aquatica Orlando
What is it? A year-round water park with rides and play zones for toddlers, kids, tweens and teens.
Why go? Check out Aquatica Orlando for maximum wet n' wild fun! There are zippy slides, thrilling raft rides, wave pools, lazy rivers, multi-level water playgrounds and other fun activities for tykes, kids and tweens.
13
Photograph: Courtesy Tripadvisor/notabeagle
What is it? It's easy to spend an afternoon exploring this stretch of attractions, restaurants and souvenir shops.
Why go? Here, you'll find attractions like SKELETONS: Museum of Osteology (what curious kid wouldn't want to check out 500+ real animal skeletons?) and Titanic: The Artifact Exhibition, home to full-scale recreations of the Grand Staircase, Verandah Cafe, a three-ton section of the ship's hull and other interactive adventures.
14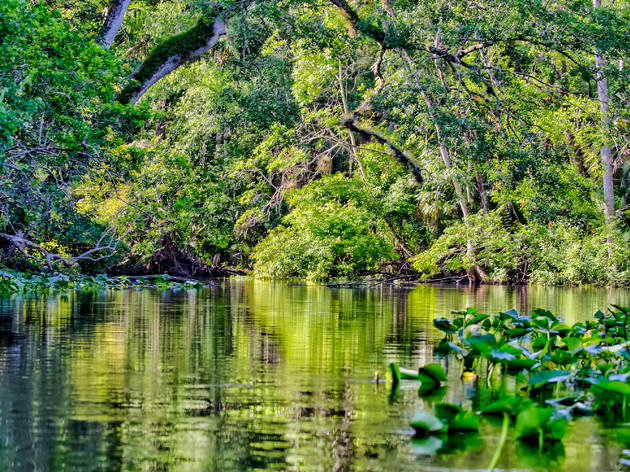 Photograph: Courtesy CC/Flickr/Rain0975
What is it? At only $6 per car, this no-frills day trip is ideal for those in need of some fresh air and pretty views.
Why go? Hop over to the spring-fed, crystal clear waters for swimming (the water is shallow for young swimmers), kayaking, boating, biking, hiking and wildlife-watching. Don't forget to bring a picnic and visit early to beat the crowds.
15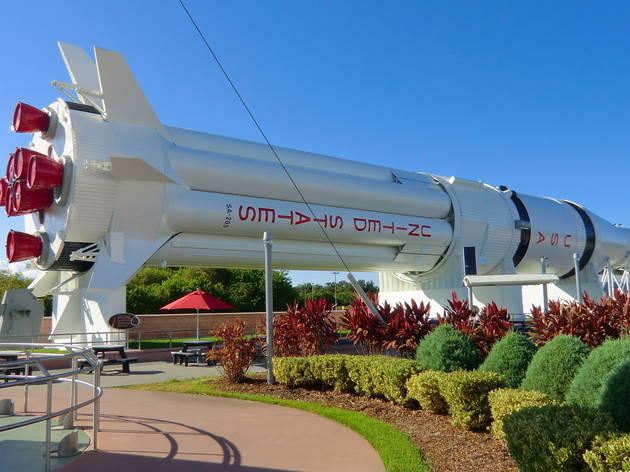 Photograph: Courtesy CC/Flickr/Reinhard Link
What is it? Get your fill of NASA displays (including real space shuttles), memorabilia and even more spacey awesomeness.
Why go? Yes, it's about an hour's drive from downtown Orlando, but we'd be remiss in excluding one of Florida's most impressive attractions from the list. A little time in the car is totally worth a look at the Saturn V Rocket and Atlantis, and you can even meet a real astronaut at Astronaut Encounter, a live presentation that's included in admission.
Find more attractions worth exploring
We all know that Orlando delivers big time when it comes to theme parks and amusement parks, but the best things to do in Orlando includes much more than just hanging with Mickey. Check out our guide for top shopping spots, parklands made for picnicking and a vibrant cultural scene.
More to explore