Oxford
Welcome to Time Out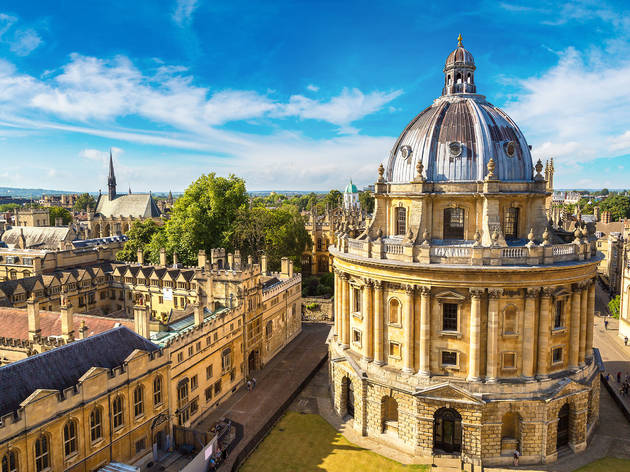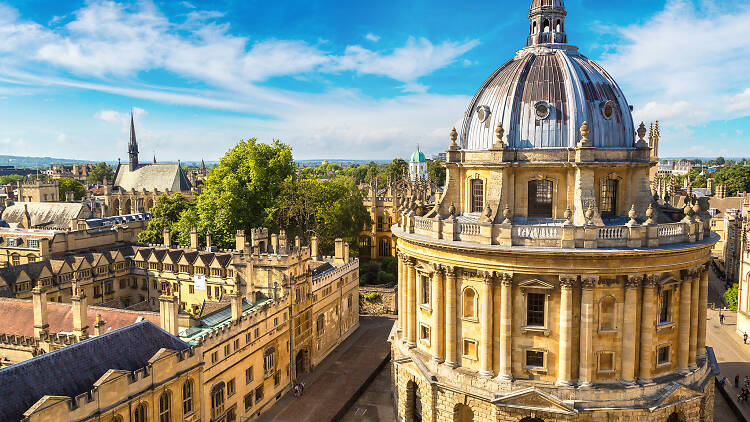 The ultimate guide to Oxford
The best of Oxford
In this most traditional of English cities, you might expect the food to err on the safe side. That it doesn't. From bacon milkshakes and burgers piled high with camembert to Tabasco-slathered pizzas, the best restaurants in Oxford and their slightly outlandish menus are proof the city can have fun (and does, sometimes, get outside the library). Even if you're less inclined to go full fast food and the occasion's more haute cuisine – students, that means if your parents are paying – there's no shortage of fine dining destinations either. Stuck for where to eat after a day exploring the best museums and things to do in Oxford? Then our bucket list of the city's ultimate food experiences should come in handy. Eaten somewhere on this list and loved it? Share it with the hashtag #TimeOutEatList.
Aiming to flex those grey cells while you're in Oxford? You don't need three years and a student loan to feel like you've learned a thing or two in this hardcore land of worldliness and knowledge. One way to feel a little wiser is to visit one of the many excellent museums in Oxford. You might not know all that much about musical instruments, Guy Fawkes or shrunken heads yet, but start ticking off these institutions and you'll go away an expert. Learning really can make you hungry, so make sure to top up at one of the best restaurants in Oxford afterwards. And if your schedule's starting to look empty and museums aren't your bag, there are plenty of other fantastic things to do in Oxford, too. RECOMMENDED: Full guide to the best things to do in Oxford
Its rival Cambridge may win on wide open green spaces, but Oxford has imposing spires and picture-postcard cobbles that few cities can match. If its name conjures libraries, riverside picnics and students sweating over their exam scripts, then it's no surprise the best things to do in Oxford almost all have some link to the world-renowned university. But there is more to the city than just books, dark blue lycra, and weird frilly gowns. Put simply, the best museums in Oxford are pulling in shows on a par with London's, the burgeoning restaurant scene offers hard-to-beat gourmet thrills, and the pubs are steeped in charm and history. There's no risk of getting bored in this splendid city – so consider this a bucket list and start ticking off our pick of Oxford's absolute must-do activities. Done something on this list and loved it? Share it with the hashtag #TimeOutDoList and tag @TimeOutEverywhere. Find out more about how Time Out selects the very best things to do all over the world.
Other places you might like