Heads up! We're working hard to be accurate – but these are unusual times, so please always check before heading out.
The 13 best restaurants in Oxford right now
This city's food scene is more outlandish than you might imagine. Here's our selection of the best restaurants in Oxford
In this most traditional of English cities, you might expect the food to err on the safe side. That it doesn't. From bacon milkshakes and burgers piled high with camembert to Tabasco-slathered pizzas, the best restaurants in Oxford and their slightly outlandish menus are proof the city can have fun (and does, sometimes, get outside the library). Even if you're less inclined to go full fast food and the occasion's more haute cuisine – students, that means if your parents are paying – there's no shortage of fine dining destinations either. Stuck for where to eat after a day exploring the best museums and things to do in Oxford? Then our bucket list of the city's ultimate food experiences should come in handy.
Eaten somewhere on this list and loved it? Share it with the hashtag #TimeOutEatList.
Best restaurants in Oxford
What is it? Crazy cheap and definitely the best restaurant in Oxford – if you fancy eating here (and you definitely do), you need to book weeks ahead. Star dishes include a signature chickpea salad and duck massaman curry, but it's impossible to order badly. There's a lovely orange bar you can sit at inside the cute, minimalistic space, plus a few tables.
Why go? For Thai food that will blow your tiny head off.
Price: Budget.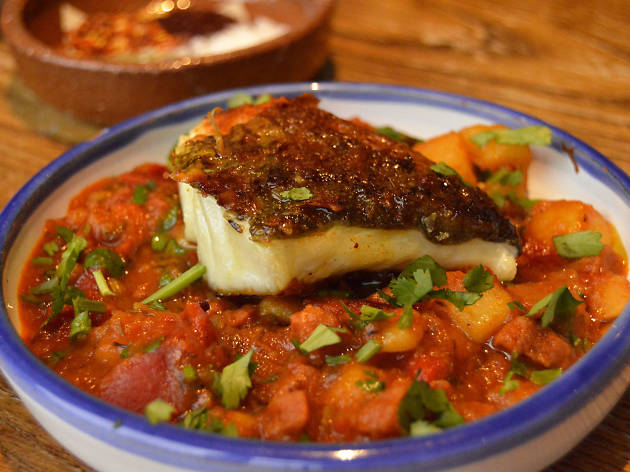 What is it? Set in a converted chemist, this tapas restaurant on trendy Cowley Road is worth a detour out of the city centre. Food is sensational – a must-order is the thick, oozy tortilla – so no wonder Sunday Times critic Marina O'Loughlin is a fan. Tapas devotees: think Barrafina, but way, way cheaper. Phew.
Why go? To eat divine tapas in sexy surrounds.
Price: Budget.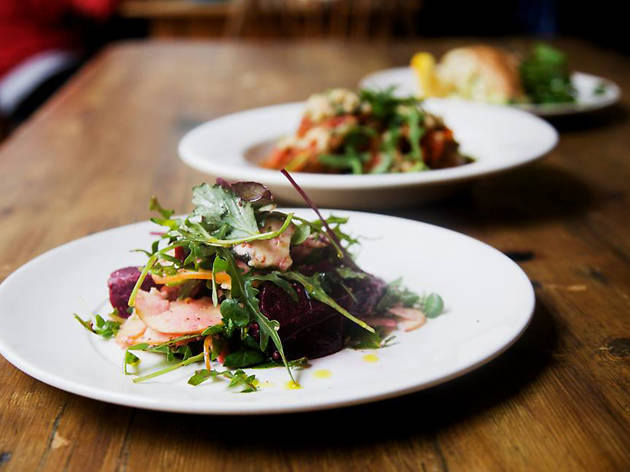 What is it? Set in a Georgian townhouse right by the Bodleian Library, this café offers quality British food. Slow roast pork belly is the star of the dinner menu and there's a very good brunch (with vegan options). It's a lovely surprise to learn that Turl Street is also a social enterprise: profit is invested in a local charity.
Why go? To stuff your face and give back to the community at the same time.
Price: Mid-range.
Photograph: Paul Wilkinson
4. Le Manoir aux Quat'Saisons
What is it? A footpath lined with lavender winds its way up to a vine-covered manor house hotel and restaurant. Inside it's even more fragrant: boasting two Michelin stars, this is a spot for special occasions – tasting menus are complex, delicate and very expensive. If things get really special, you can always book a five-star room upstairs.
Why go? For two-Michelin-star decadence in the Oxfordshire countryside.
Price: Blowout.
What is it? Every comic book nerd's dream, the Oxford branch of this pop-culture-themed diner has a man-sized Spider-Man crawling across the ceiling. Atomic Burger is also big, big into 'Star Wars'. Zany burgers and fries are the speciality. We liked the Elizabeth Shue – she of 'Back to the Future' – which comes piled with camembert, prosciutto, red onion and BBQ sauce. Wash it all down with a bacon milkshake.
Why go? If you're totally obsessed with 'Star Wars'.
Price: Budget.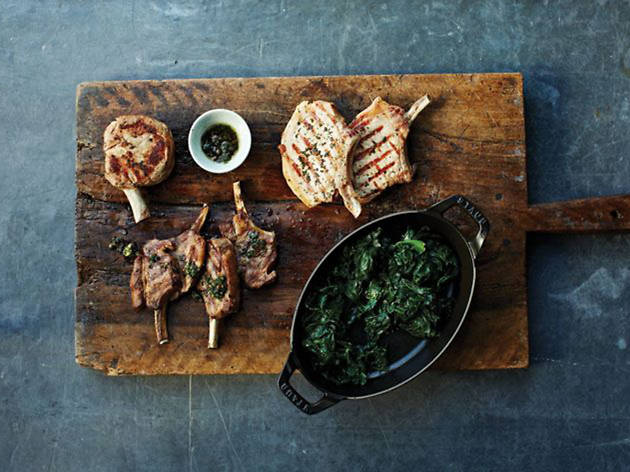 What is it? Gee's Grade II-listed conservatory is its loveliest feature. You eat flooded with light, and surrounded by olive trees – the perfect backdrop to a menu of Mediterranean grills. Fresh fruit and vegetables are also a speciality – the Gee family were originally greengrocers and florists – plus there's a tree-lined terrace for summer dining.
Why go? To eat Mediterranean grills in a beautiful glass landmark.
Price: Mid-range.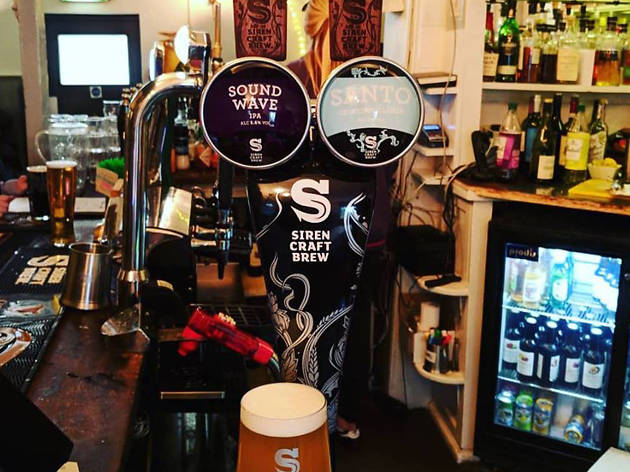 What is it? There's no more heavenly combination than beer and pizza: this cosy indie pub nails it. There are more than 20 varieties – Americana, Spagnola and a Tabasco-slathered Disco Inferno – and everything comes with a gluten-free option. This is the place to go if you're nursing a hangover and you need carbs.
Why go? When you want pizza in a pub.
Price: Budget.
8. Rooftop Restaurant at the Ashmolean
What is it? Probably Oxford's biggest tourist attraction (unless you count the university as a whole), the Ashmolean serves up much more than items of historical importance from around the world. Up on the top level you can sit down to smoked haddock gratin or butternut squash risotto courtesy of Benugo, who man the kitchen up there. It's worth going just for the panorama.
Why go? For unparalleled views while dining.
Price: Mid-range.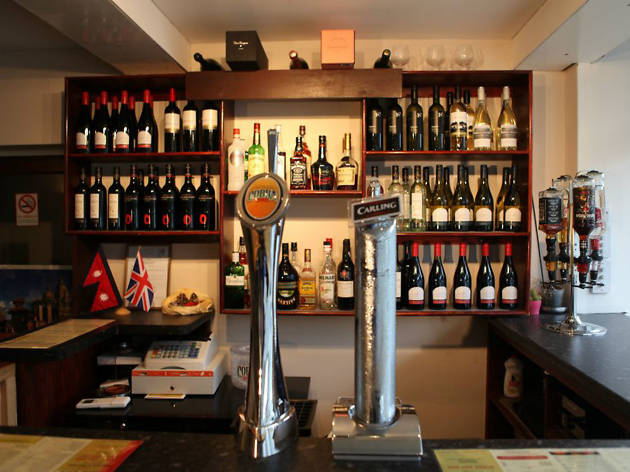 What is it? With its unpretentious frontage, this Nepalese restaurant could be mistaken for a shop. Inside things are charmingly shabby, the focus kept firmly on thoroughly excellent food. Beautifully spiced plates of curry, naan and dumplings arrive promptly – Yeti is family-run and the service is warm and efficient.
Why go? When you want a perfect curry.
Price: Budget.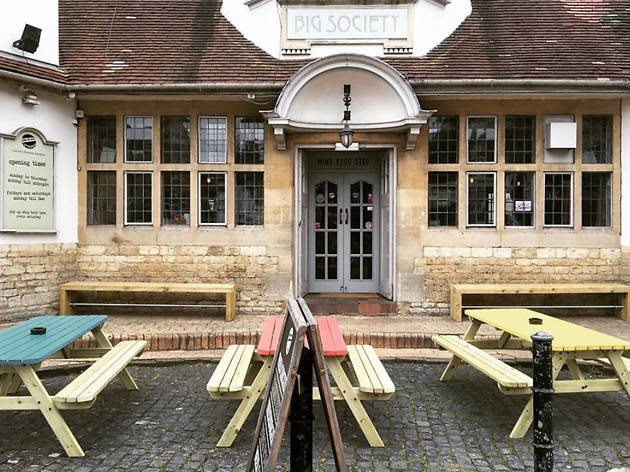 What is it? Big Society is a bizarre name for a place that styles itself as a thoroughly relaxed hangout, but that's part of this American-style bar's charm. There's a range of beers on offer plus burgers, fried chicken and cocktails. Most alluringly, you can play ping-pong and table football while you drink.
Why go? If you like your fast food joints named after political ideologies.
Price: Budget.
What is it? Term-time, watch hot rowers whizzing by from the garden of this riverside restaurant. The interior is low-ceilinged and pubby, and the menu has comforting British classics like fish and chips and beef pie. There are fancier flourishes, though: tuna tataki and scallops make this a decent date spot.
Why go? For Thameside dining. And river eye candy.
Price: Mid-range.
What is it? The sharif may not like, but you're sure to! Ahem. OK, Clash puns aside, Kazbar is the place to go if you're a fan of Spanish and Moroccan cuisine. Dishes like iberico pork ribs, lamb and harissa sausages with tzatziki come in sharing-sized small plates, and the cocktail menu is worth a punt too.
Why go? For a taste of the Med in a laid-back setting.
Price: Mid-range.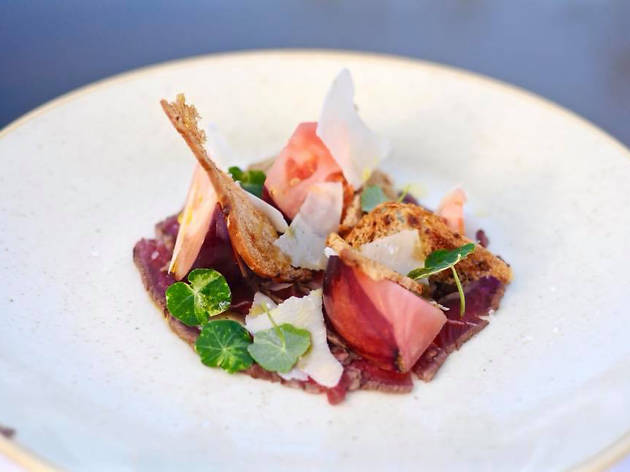 13. The Cherwell Boathouse
What is it? A restaurant set in a Victorian boathouse, this is the peak of riverside dining. Sit back, enjoy the view with your mouth full and then, if you're feeling energetic, hire a punt from the dock next door. Don't miss the excellent cheese and wine.
Why go? Because food tastes better by the water.
Price: Mid-range.
Discover Time Out Market: the best of the city under one roof
Fancy a spot of culture?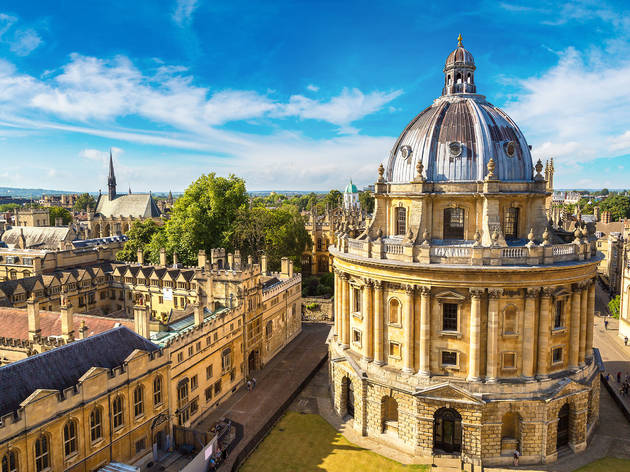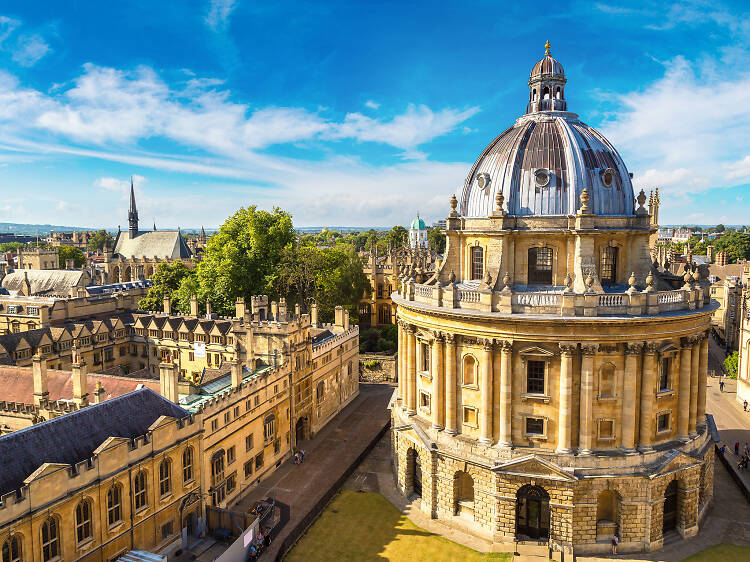 Spend a few hours in the city's rich selection of museums and your head will soon be filled with facts on musical instruments, Guy Fawkes' lantern, shrunken heads and much more.