Anselm Kiefer, 'Morgenthau Plan'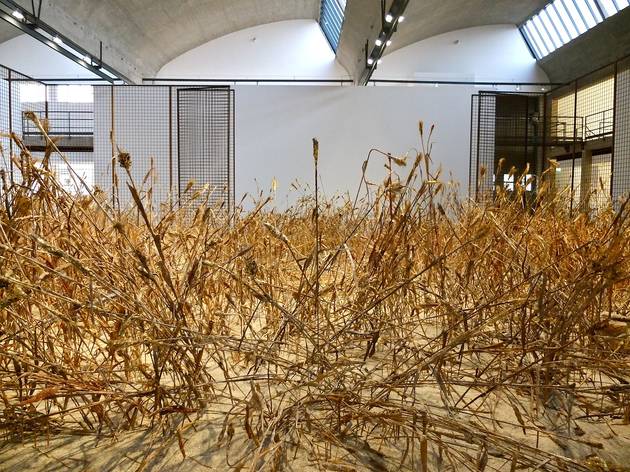 1/8
Vue de l'exposition / © TB - Time Out
2/8
Vue de l'exposition / © TB - Time Out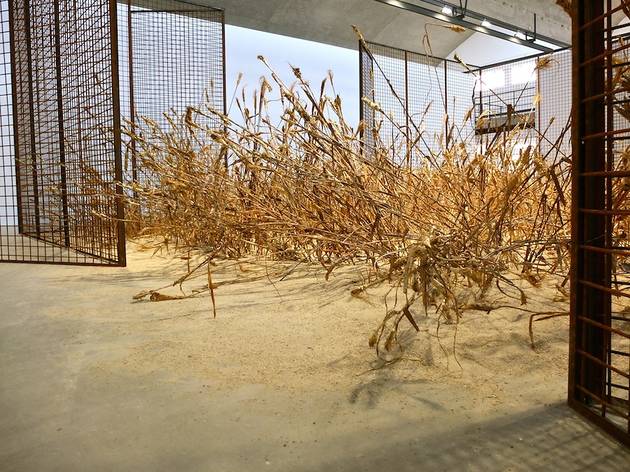 3/8
Vue de l'exposition / © TB - Time Out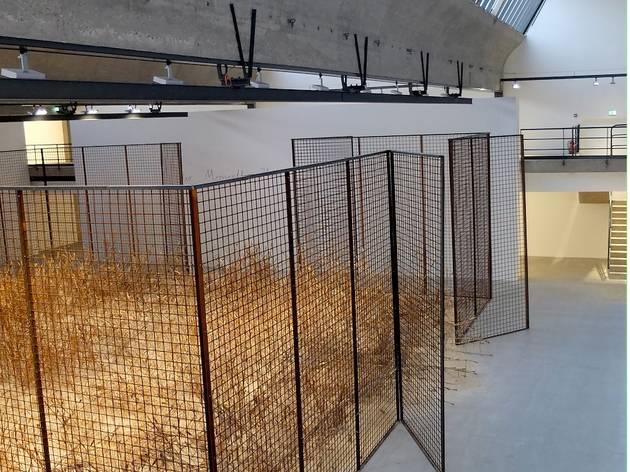 4/8
Vue de l'exposition / © TB - Time Out
5/8
Vue de l'exposition / © TB - Time Out
6/8
Vue de l'exposition / © TB - Time Out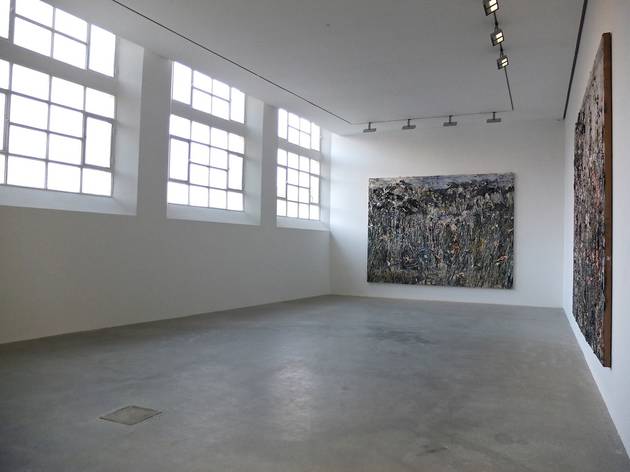 7/8
Vue de l'exposition / © TB - Time Out
8/8
'Morgenthau Plan', 2012 / Courtesy de la Gagosian Gallery / © Photo : Charles Duprat
Even as the new Thaddeus Ropac gallery is inaugurated at Pantin with a stunning Anselm Kiefer exhibit, the all-powerful Gagosian gallery opens a branch in Seine-Saint-Denis – with a Kiefer exhibit. A coincidence, which could well raise some eyebrows over the subtlety and imagination of the art market. And it's hard not to compare; the Gagosian offering doesn't come close that of Ropac. First of all, there's the setting: with its raw cement, undisguised air vents and a few paintings hanging here and there, lost in a labyrinth of deserted corridors, the former factory renovated by Jean Nouvel and Larry Gagosian is an empty and impersonal shell. It's also incredibly difficult to get to – it would be easier for a collector to take a private jet to Milan, London or Vienna than for a Parisian to get to the gallery by public transport (metro, bus, and a long walk).

Finally, there are the new works on show from Anselm Kiefer. The Ropac show underlines the romantic heritage of the German artist and, through images and installations on the theme of limbs, explores spiritual ideas through a collection that is both beautiful and significant. The Gagosian offering is equally interesting in principle – an enormous field of wheat, planted in a cage in the middle of the gallery, accompanied by a few canvases elsewhere in the gallery. The whole is a response to a 1944 agricultural development plan developed by Henry Morgenthau, which imagined returning Germany to a pre-industrial state in order to make its deindustrialisation permanent – an American plan which could have led to the deaths of millions of citizens from famine and epidemics.

A typical Kiefer subject, then, full of symbolism, hope and destruction, and allowing the artist to explore the depths of history. The canvases, with their tumultuous masses of paint forming abstract landscapes, both colourful and touched with ashy tones, release the stormy spirit which is so essential to Kiefer's art. But the wheat installation leaves the viewer unmoved. Insipid and sensational, the result fails to convince – Kiefer seems to have taken the easy route. The new Gagosian gallery has a long way to go.