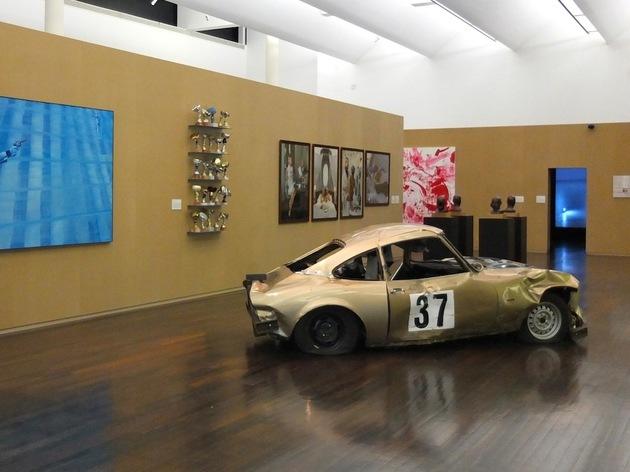 1/13
Vue de l'exposition / Photo : © TB / Time Out
2/13
Michel Journiac, 'Hommage à Freud, constat critique d'une mythologie travestie', 1972-1984 / Photo : © Jean-Luc Lacroix, Musée de Grenoble, 2005 / © Adagp, Paris 2015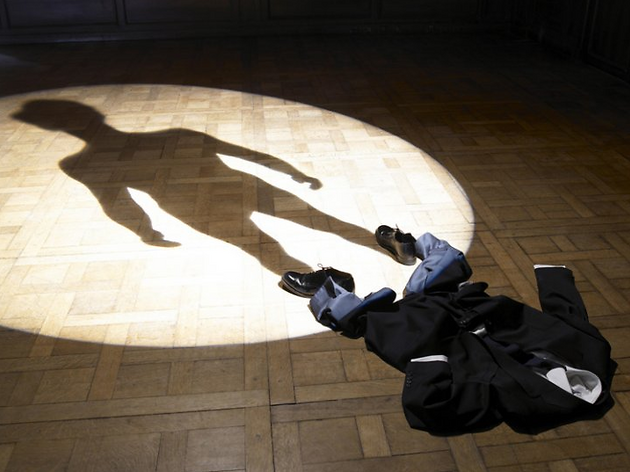 3/13
Philippe Ramette, 'L'Ombre (de moi-même)', 2007 / © Adagp, Paris 2015 / Courtesy Galerie Xippas / Photo : © Marc Domage / © Philippe Ramette
4/13
Patrick Mario Bernard, 'Le Bonhomme', 2010 / Performance / Co-production : Ménagerie de Verre, Association du 48 / Avec le soutien de la DRAC – Art dans la Ville / Mairie de Paris
5/13
Douglas Gordon, 'Self-Portrait as Kurt Cobain, as Andy Warhol, as Myra Hindley, as Marilyn Monroe, (détail)', 1996 / © Studio lost but found / VG Bild-Kunst, Bonn, 2014
6/13
Didier Courbot, 'Needs (Rome)', 1999 / © Droits réservés / CNAP / Photo : Florian Kleinefenn
7/13
Pierre Molinier, 'Luciano Castelli (détail)', 1975 / © Adagp, Paris 2015 / Photo : © Frédéric Delpech
8/13
Vue de l'exposition / Photo : © TB / Time Out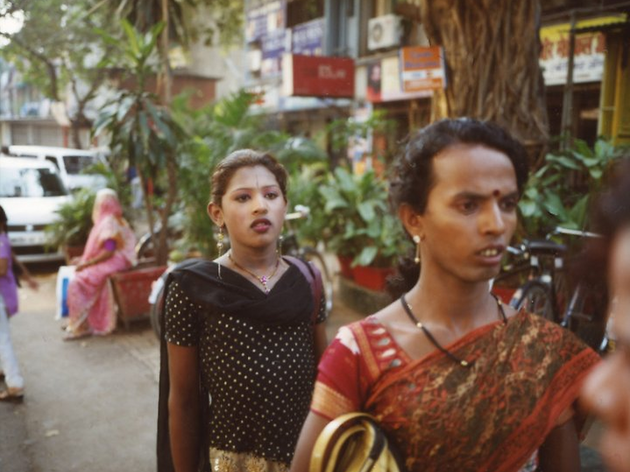 9/13
Kader Attia, 'Collages', 2011 / Courtesy de l'artiste, Galerie Nagel Draxler, Galleria Continua et Galerie Krinzinger / © Adagp, Paris 2015
10/13
Vue de l'exposition / Photo : © TB / Time Out
11/13
Gilles Barbier, 'Clone femelle', 1999 / Courtesy Galerie GP & N Vallois, Paris / © Adagp, Paris 2015 / Photo : © Marc Domage
12/13
Killing Spree, 2005 / Pochette de CD, couleur (Kunsthalle Nürnberg/Tonight Records 2005)/ © Miss Liz Wendelbo
13/13
Vue de l'exposition / Photo : © TB / Time Out
Through the figure of the boy, this monumental exhibition provides a paradoxical, shattered (and shattering) portrait of 21st century manhood.
MAC/VAL is celebrating its 10 year anniversary with a new exhibition, 'Chercher le Garçon', which explores representations of boys and boyhood in contemporary art. The theme is less broad than it first seems, as the 'boy' proves a fragile and elusive figure, often eclipsed by depictions of 'dominant' adult masculinity: the bodybuilder with his swollen biceps, the upstanding family man, the CEO, the politician. And indeed, for the some hundred male-identified artists participating in 'Chercher le Garçon', the figure of the 'boy' is a productive alternative to such images of hegemonic or patriarchal masculinity, providing new ways to think about contemporary masculinity.
MAC/VAL has certainly brought in the heavy artillery. This exceptionally dense and diverse exhibition crackles with cultural meanings across a variety of media (installations, videos, photographs, paintings and sculptures): stained-glass guns, boxing kits, cup trophies full of cigarette butts, weeping kamikaze pilots, a wrecked car, photographs of young men in uniform, boys who are girls and girls who are boys. All these works aim to destabilize the codes of masculinity enforced by consumer culture, art history, marriage, and the law itself. On a lighter note, expect phalluses galore: neon phalluses, inverted phalluses, phalluses that leap, run or lie in repose, and even a phallus resembling Honoré Balzac.