Désirs & volupté à l'époque victorienne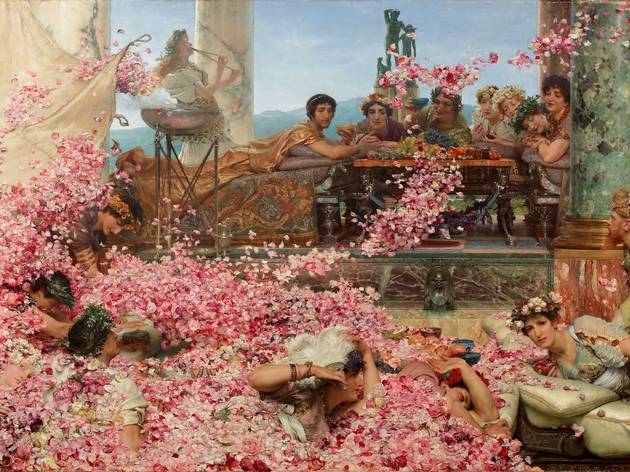 1/6
Lawrence Alma-Tadema, 'Les Roses d'Héliogabale', 1888 / Colección Pérez Simón, Mexico / © Studio Sébert Photographe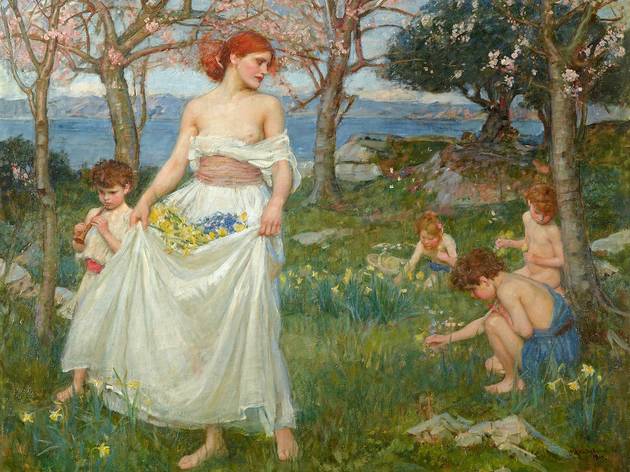 2/6
John William Waterhouse, 'Le Chant du printemps', 1913 / Colección Pérez Simón, Mexico / © Studio Sébert Photographe
3/6
Frederic Leighton, 'Grenaia, la nymphe de la rivière Dargle', c. 1880 / Colección Pérez Simón, Mexico / © Studio Sébert Photographe
4/6
Edward John Poynter, 'Andromède', 1869 / Colección Pérez Simón, Mexico / © Studio Sébert Photographe
5/6
Frederic Leighton, 'Jeunes filles grecques ramassant des galets au bord de la mer', 1871 / Colección Pérez Simón, Mexico / © Studio Sébert Photographe
6/6
Edward Burne Jones, 'Fatima', 1888 / Colección Pérez Simón, Mexico / © Studio Sébert Photographe
The Victorian era: brick factories, London under smog, a tiresome puritanism. The leading world power is the United Kingdom, led by the intransigent Queen Victoria – it has an austere, monochrome image.

But the work of many of the period's painters is incontrovertible proof of a countercurrent, an overload of sentimentality devoted to women. Fatale, object of desire, she symbolised an ideal of absolute beauty. Placed far from household drudgery, she becomes a heroine, even a goddess, against a background which oscillates between antiquity, the Middle Ages and the Orient of A Thousand and One Nights.

It's all voluptuousness. The woman first of all, with her milky skin, incandescent hair, soft curves and floating, revealing garments. But also the overwhelmingly luxurious settings, full of silks, fountains and flower petals. With a fanatic refinement and a sense of consummate one-upmanship, Alma-Tadema, Leighton, Burne-Jones, Moore, Rossetti and the rest composed hymns to beauty and harmony that were as grandiloquent as the factories of the industrial revolution were lugubrious.
Rating Breakdown
5 star:

0

4 star:

1

3 star:

0

2 star:

0

1 star:

0
The exhibition is very well presented and maintained. I didn't take the walkie talkie bit, but if you're into that... I overheard what seemed like a knowledgable narration. Though painting is not my favorite art form of this era, I am a big fan of the train of thought. Musée Jacquement-André had excellent timelines and information. The museum's permanent collection (and the building itself) is worth a look as well. I did not like that the security guards were so lax on the no-photography rule. Sidenote: I'm a conservation student, so those types of things bug me. I'm giving the exhibition 4 stars and not 5 mainly because the museum did not offer a free program worth any merit. All program types must be purchased. I did not poke into the cafe, but it is cute and I hear good things.