1/6
© Alexei Riboud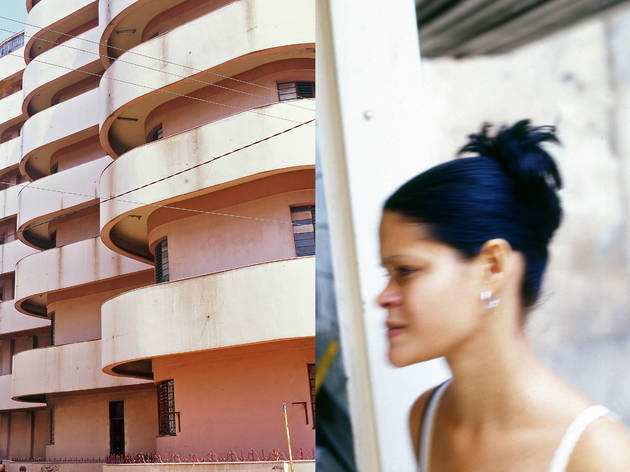 2/6
© Alexei Riboud
3/6
© Alexei Riboud
4/6
© Marc Riboud
5/6
© Marc Riboud
6/6
© Marc Riboud
'Viva Cuba Libre!' is the hopeful message penned again and again in the guest book of 'Havana', the father-and-son exhibition currently showing at the Maison des Amériques Latines. Marc and Alexei Riboud's joint exhibit takes us on a historical exploration of the Cuban capital through two sets of pictures, one taken in 1963 and the other in 2004. Rife with political context, the two sets of photographs paint a remarkable portrait of a city that seems barely to have changed over 40 years.

Prize-winning Magnum photographer Marc Riboud presents a playful series of black and white shots that focus on Havana residents' joie de vivre while bearing witness to the Castro revolutionary socialist movement in full swing. His pictures play on the contrasts of a society torn between a political ideal and a difficult reality, setting everyday social scenes against propaganda posters or walls inscribed with eloquent phrases singing the praises of communism.

40 years on, Alexei Riboud's 2004 photographs are a blast of colour. His cityscapes are similar to his father's shots in content: architecture, cars and buses haven't changed a day. Yet the city seems to have lost the spark of the earlier shots, Cold War foes lingering in every photograph. Alexei's images play on superposition: while a degrading city is in sharp focus, its people are relegated to imprecision, blurred. 'Havana' gives the city back the colours that it is so well known for, yet the facelessness of its people leaves the viewer feeling somewhat at a loss.

Recent historic talks suggesting a thawing of diplomatic relations between the US and Cuba make this small exhibition particularly interesting; a glimpse into a society apparently stuck in time, which now appears to be on the brink of change.