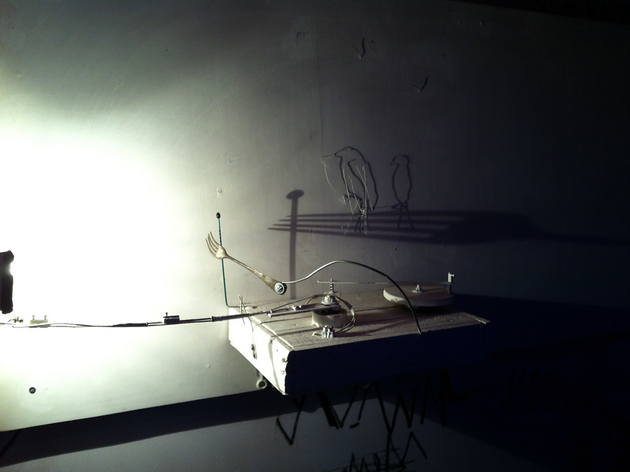 1/3
©E.Boutié
2/3
©E.Boutié
3/3
©E.Boutié
French artist Flop creates an unexpected world of light and shadow using found objects.
In the hands of Flop, old clocks, cans and other found objects become optical machines, placed in front of lights to produce captivating scenes. Until March 23, the Mouffetard Théâtre des Arts de la Marionnette presents the French artist's installation 'Heureuses Lueurs', created ten years ago, which features a number of Flop's little machines. Together they create a delightful choreography of landscapes, silhouettes, paintings and everyday scenes using light and shadow.
Because of the humble origins of the machines that create them, the scenes are extremely poetic, particularly the image of a poppy field moving in the breeze, created using only a cardboard box, a few strips of paper, and an old pocket fan.
The exhibition presents Flop's work as the perfect combination of optical illusion, shadow and mechanical puppetry, inviting the viewer into an unexpectedly delicate and intriguing world.
TRANSLATION: MARIA THOMAS