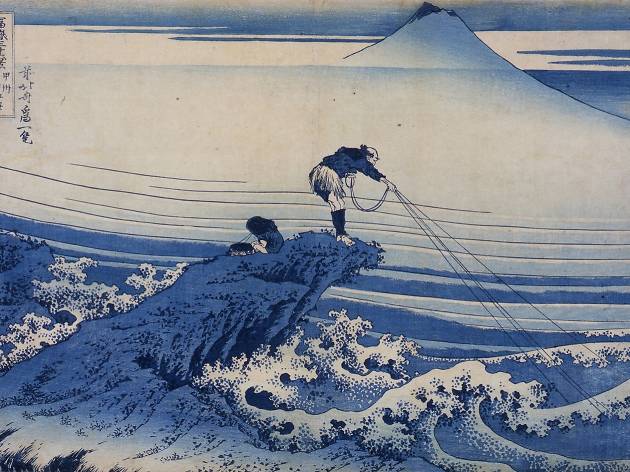 1/11
Katsushika Hokusai, 'Kajikazawa dans la province de Kōshū', de la série 'Trente-six vues du mont Fuji', c. 1830-1834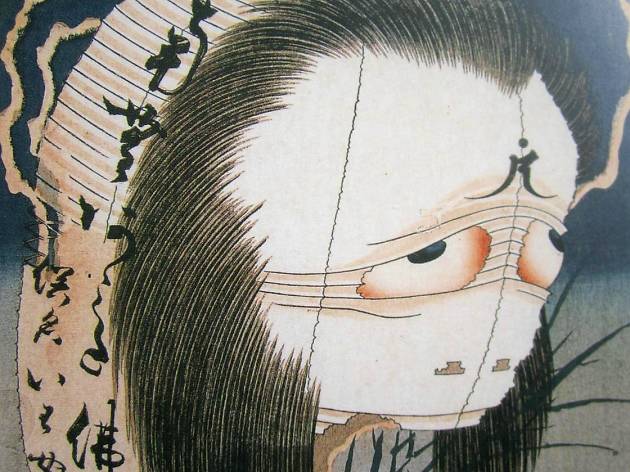 2/11
Katsushika Hokusai, 'Spectre d'Oiwa-san', de la série 'Cent contes de fantômes', c. 1831-1832 / © Katsushika Hokusai Museum of Art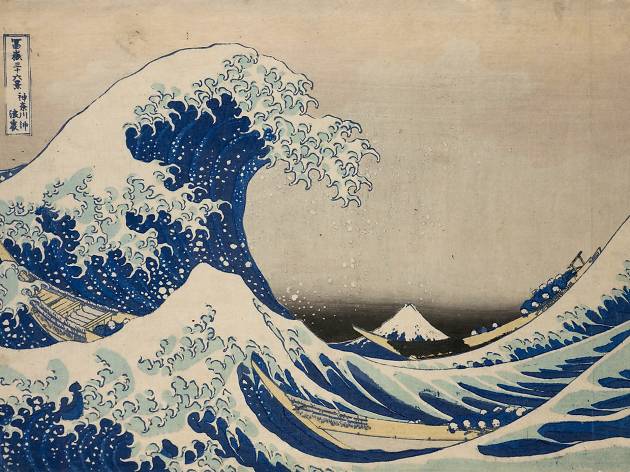 3/11
Katsushika Hokusai, 'Dans le creux d'une vague au large de Kanagawa', de la série 'Trente-six vues du mont Fuji', c. 1830-1834 / © © Musées royaux d'Art et d'Histoire, Bruxelles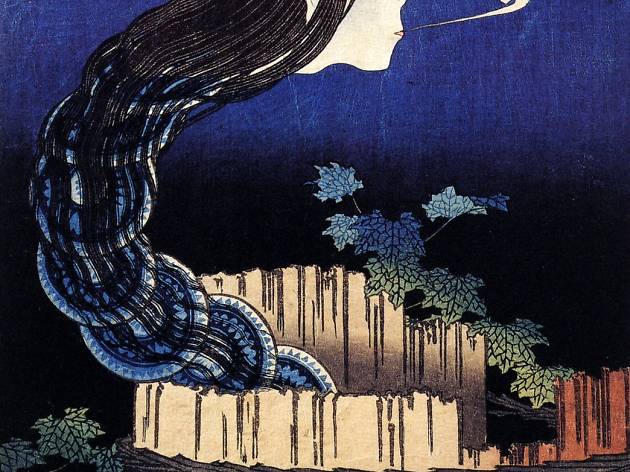 4/11
Katsushika Hokusai, 'Manoir aux assiettes', de la série 'Cent contes de fantômes', c. 1831-1832 / © Museum für Kunst und Gewerbe, Hambourg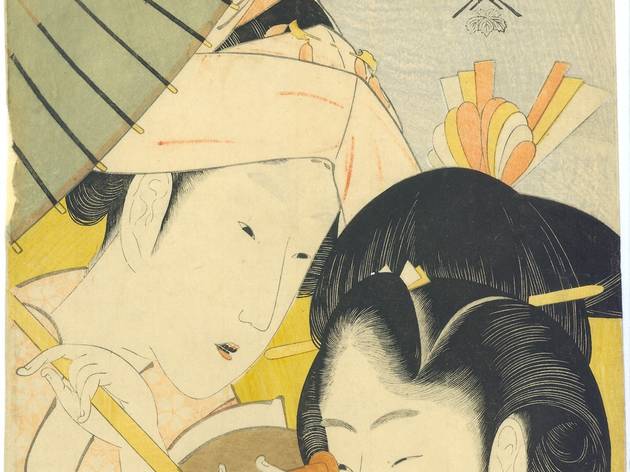 5/11
Katsushika Hokusai, 'Longue vue', de la série 'Sept manies des jeunes femmes sans élégance', 1801-1804 / © Galerie Sebastian Izzard LLC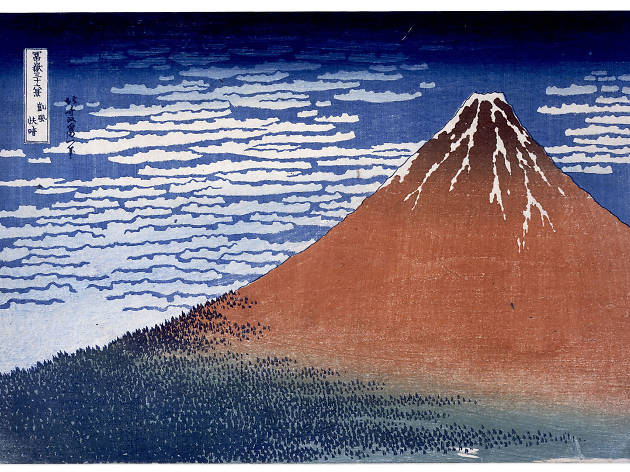 6/11
Katsushika Hokusai, 'Vent du sud, ciel clair [le Fuji rouge]', de la série 'Trente-six vues du mont Fuji', c. 1830-1834 / © The British Museum, Londres, dist. Rmn-Grand Palais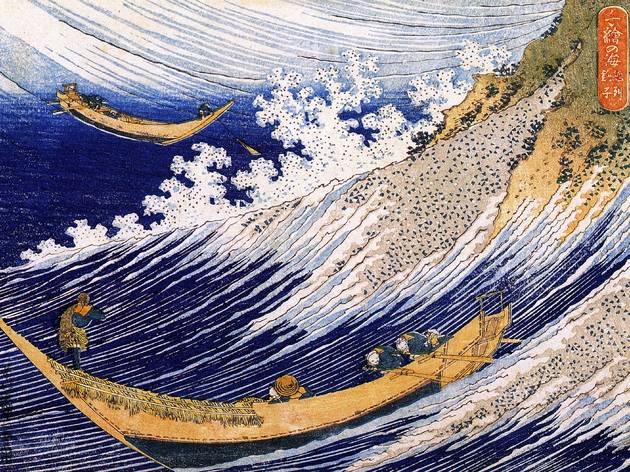 7/11
© Rmn - Grand Palais (musée Guimet, Paris) / Thierry Olivier
Hokusai, 'Choshi dans la province de Chiba' (série 'Mille images de la mer')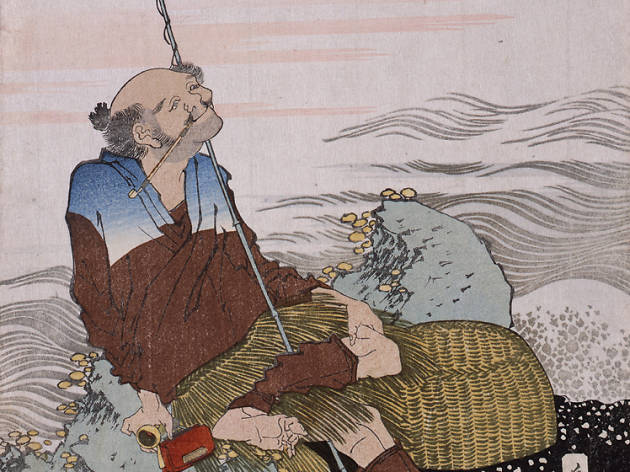 8/11
Katsushika Hokusai, 'Pêcheur', c. 1818-1830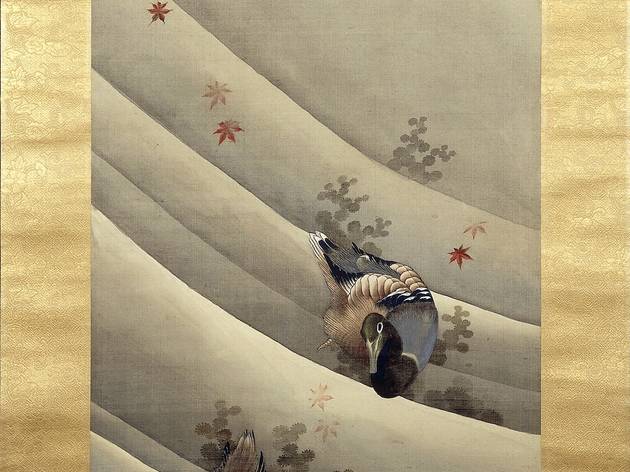 9/11
Katsushika Hokusai, 'Canards dans le courant', 1847 / © British Museum / dist. Rmn-Grand palais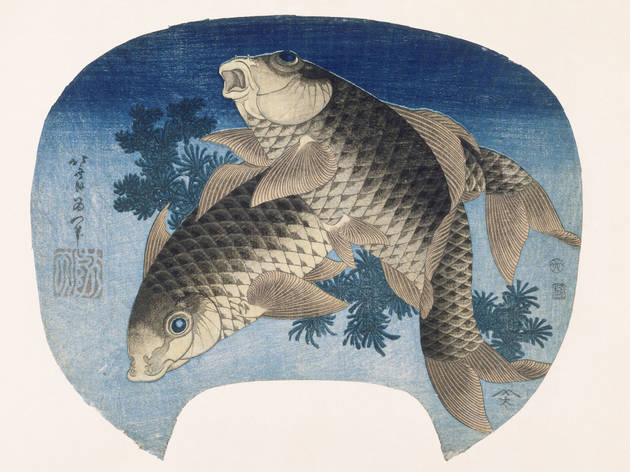 10/11
Katsushika Hokusai, 'Deux carpes', 1831 / © Rmn-Grand Palais (musée Guimet, Paris) / Thierry Ollivier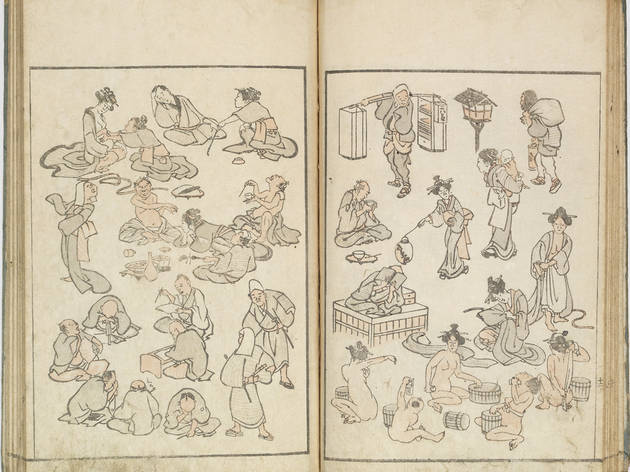 11/11
Katsushika Hokusai, croquis, janvier 1814
'At the age of 73, I could just about conceive of the true quality of nature... When I reach the age of 110, surely every dot and line shall have a life of its own.' This is the state of mind in which renowned Japanese artist Hokusai (1760-1849) created his art. Striving for perfection, he improved his skills slowly but surely over the course of a lifetime, devoting decade upon decade to painting and drawing. Thousands of his pictures remain, and 500 have been carefully selected to hang in the Grand Palais's vast halls.

The exhibition follows Hokusai's progression as an artist. He changes pseudonyms as he develops his craft; his techniques and materials are constantly changing. Although people feature in his work, nature is Hokusai's true muse.

When admiring the famous series of paintings 'Thirty-six Views of Mount Fuji', it is easy to imagine the pleasure of mid-19th century European audiences on first seeing these prints. The series of portraits of Japanese urban life and wilderness painted in warm yellows and soft blues appealed to the imagination of the time, and inspired great European painters such as Van Gogh, Monet and Degas. The strength of each of Hokusai's strokes, his skillful representation of movement, and his clever use of perspective are unforgettable. The modernity of his style is particularly remarkable across his life's work.

However, the Grand Palais unfortunately decided to leave out all of Hokusai's erotic work (for example, 'The Dream of The Fisherman's Wife'). Although this may have been a strategic choice which allows the exhibition to appeal to a wider audience, it will disappoint many museum-goers who expect to see the integral retrospective of Hokusai's work. The exhibition portrays Hokusai as a very well-behaved artist – a little too well-behaved perhaps.