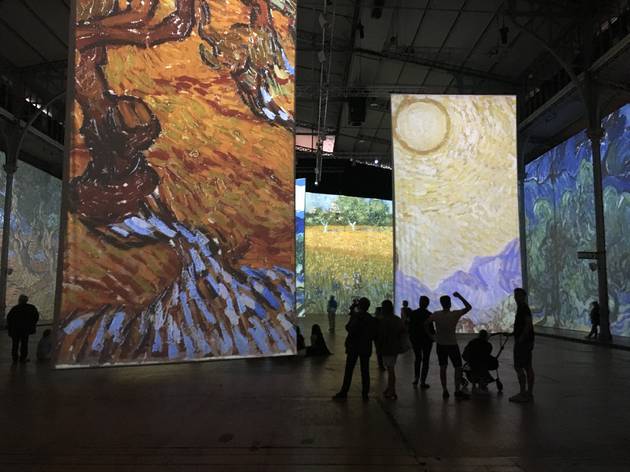 1/4
2/4
3/4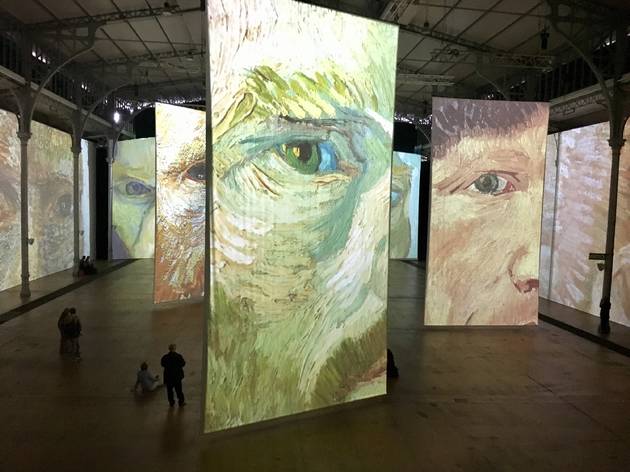 4/4
A trip to Van Gogh's Provence, without leaving Paris.
Van Gogh's post impressionist outlook within the last few years of his life is presented in this exhibiton provides a playground for both directors of this project, Annabelle Mauger and Julien Baron.
These two film-makers are able to expose and emphasise Van Gogh's exacerbated configurations through videos projected onto the walls and towering sheets of la Villette great hall. By modifying scales and creating new interpretations, they highlight even the smallest details. Part of paintings stand alone, like the wicker chair or bed from Van Gogh's room in Provence - demonstrating just how iconic they are.
Letters to friends, pencil sketches with the future colours jotted down in sections - the media isn't limited to paintings.
A background of vibrant classical music completes the setting. Soft piano accompanies the deep blues of starry skies, while violins match the blazing orange sunflowers.
The scale of the projections mean that landscapes become life size. We're dwarfed in trees, moving through the fields of lavender, walking through gardens of greeny-blue flora and fauna. If you've not yet gone on summer holiday, Imagine Van Gogh is like having a mini-break in Provence, without leaving Paris.
And like a trip to the south of France, it's a bit overpriced but guaranteed you'll have a nice time.