1/7
'Etude de nu', c. 1940 / Collections Roger-Viollet et Parisienne de Photographie / © Laure Albin Guillot / Roger-Viollet
2/7
'Louis Jouvet', vers 1925 / Parisienne de Photographie / © Laure Albin Guillot / Roger-Viollet
Louis Jouvet (1887-1951), acteur, metteur en scËne et directeur de thÈ'tre franÁais. Paris, vers 1925.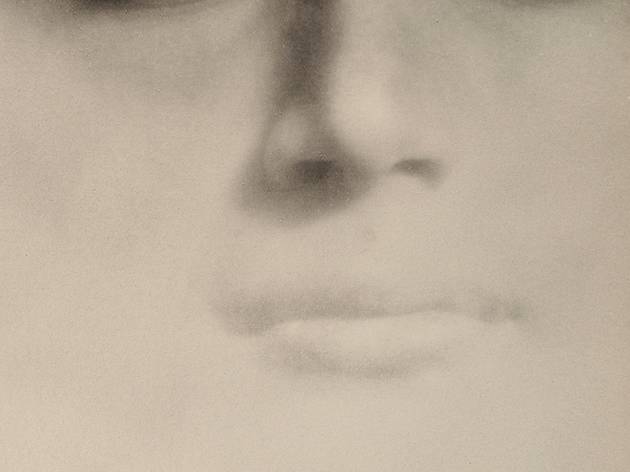 3/7
Illustration pour le 'Narcisse' de Paul Valéry, 1936 / Collection particulière, Paris / © Laure Albin Guillot / Roger-Viollet
4/7
'Micrographie, bourgeon de Frêne (coupe)', vers 1930 / Collection Société française de photographie / © Laure Albin Guillot / Roger-Viollet
5/7
Étude publicitaire sans date / Collection du musée Nicéphore Niépce, Ville de Chalon-sur-Saône
6/7
Publicité pour la pommade-vaccin Salantale, vers 1942 / Bibliothèque nationale de France
EP-2 (2)-FOL - Publicité pour Salantale 001
7/7
'Etude de nu', 1939 / Bibliothèque nationale de France / © Laure Albin Guillot / Roger-Viollet
EP-2 (2)-FOL - Torse d'homme 001
Following shows on Lee Miller, Diane Arbus, Berenice Abbott and Eva Besnyö, the Jeu de Paume continues its cycle of female artists with a new exhibition celebrating a great French 20th century female photographer.

Laure Albin Guillot, star of the darkroom during the 1930s and 1940s and the post-war period, was almost forgotten during the decades that followed, doubtless due to the modern enthusiasm for surrealism and the avant-garde (Dora Maar, Meret Oppenheim and Hannah Höch). Laure Albin Guillot's success was built on great blocks of classicism, and cemented by exploiting the most lucrative means of diffusion available to her at the time: advertising, press and illustration. At the Jeu de Paume, some 200 sadly neglected works return the French photographer to her rightful place in the sun, revealing her approach to the bourgeois portrait, the nude and the billboard as well as her more experimental works, especially evident in her 'decorative microphotography', sort of abstract tableaux created from microscopic pieces.