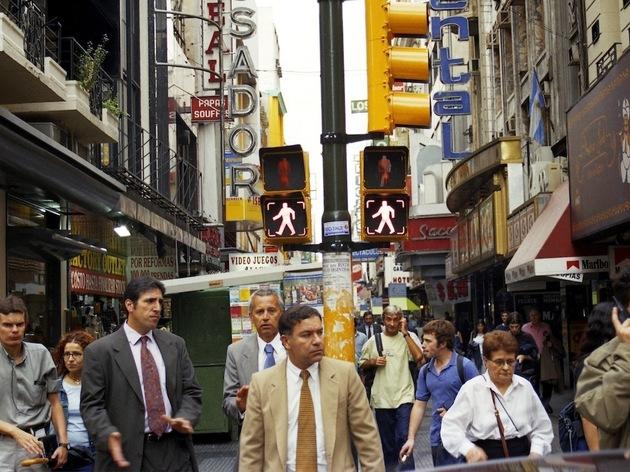 1/21
My Buenos Aires / Alberto Goldenstein, 'Calle Lavalle', série 'Flaneur', 2004 / Photographie, édition de l'artiste
2/21
Vue de l'exposition / © TB / Time Out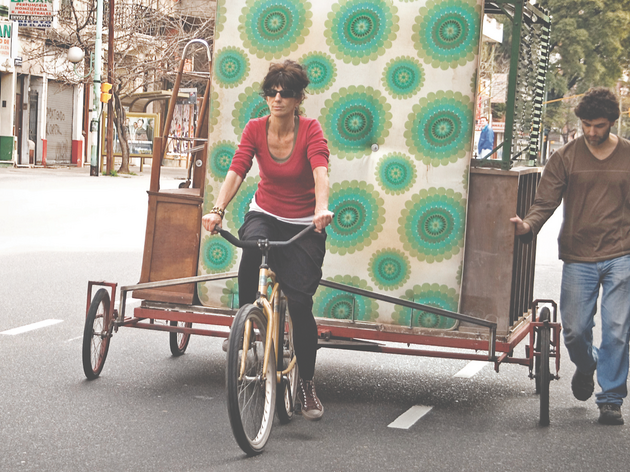 3/21
My Buenos Aires / Ana Gallardo, 'Casa Rodante', extrait vidéo, 2007 / © Ana Gallardo
4/21
Vue de l'exposition / © TB / Time Out
5/21
Ernesto Ballesteros, '152 fuentes de luz tapadas', 2005 / Photographie modifiée avec un marqueur indélébile noir / Courtesy de l'artiste
6/21
Vue de l'exposition / © TB / Time Out
7/21
Vue de l'exposition / © TB / Time Out
8/21
My Buenos Aires / Ariel Cusnir, 'Tareas, del proyecto Un Restaurante', 2013 / Huile sur toile / Collection privée
9/21
My Buenos Aires / Marcos Lopez, 'Plaza de Mayo, Buenos Aires', 1996 / Tirage couleur, collection privée
10/21
Vue de l'exposition / © TB / Time Out
11/21
Vue de l'exposition / © TB / Time Out
12/21
Vue de l'exposition / © TB / Time Out
13/21
Vue de l'exposition / © TB / Time Out
14/21
Vue de l'exposition / © TB / Time Out
15/21
Vue de l'exposition / © TB / Time Out
16/21
My Buenos Aires / Fabio Kacero, 'Totloop', 2003 / Film 16mm / En collaboration avec Union Gaucha Producciones / Courtesy de l'artiste
17/21
Vue de l'exposition / © TB / Time Out
18/21
Vue de l'exposition / © TB / Time Out
19/21
Vue de l'exposition / © TB / Time Out
20/21
Vue de l'exposition / © TB / Time Out
21/21
Vue de l'exposition / © TB / Time Out
A rich and complex show of contemporary talent from Argentina raises as many questions as it answers.
Sometimes, this show has an otherworldly feel to it. In bringing contemporary Argentinean creativity to Paris, the Maison Rouge has underlined how far apart the two cultures really are. Buenos Aires comes across as a world of off-the-wall charm, liberty and experimentation, together with a unique set of social preoccupations. It might be the most westernised city in Latin America, but its artists' subjects will find little echo in the European art world. Here, houses are hung with bicycles because no one can afford a car (Ana Gallardo), or overhead fans chip away at walls because they were badly fixed to a ceiling (Jorge Macchi). Transsexuals sing newspaper articles to the strains of tango music as a way to combat child prostitution (Gallardo), while entire families are kidnapped and some find it easier to believe it's the work of UFOs rather than a corrupt state (Luján Funes and Magdalena Jitrik).
How to create a portrait of a city as busy, complex and creative as Buenos Aires? This is the question that the Maison Rouge attempts to answer, as it did with Winnipeg (2011) and Johannesburg (2013). With 'My Buenos Aires', the answer is superficially similar: the city is tumultuous, rich, hybrid. It's a shame, in this show, that some more difficult topics get so little attention – history and anthropology take a back seat. But the overall impression is still a strong one. BA's history of immigration, its fantastical, almost absurd sense of humour, its resistance and its contradictions, bring us a little closer to a place where art is part of an instinct to survive.