Oscar Muñoz: Protographies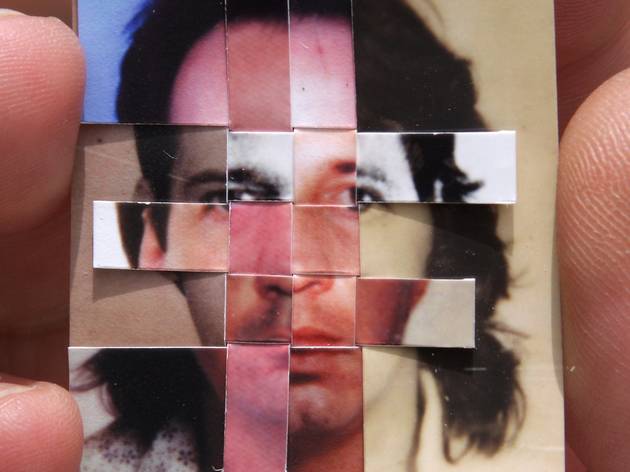 1/6
Oscar Muñoz, 'El juego de las probabilidades', 2007 / Courtesy de l'artiste et Sicardi Gallery, Houston
2/6
Oscar Muñoz, 'Narciso', 2001 / Courtesy de l'artiste
3/6
Oscar Muñoz, 'Cortinas de baño', 1985–1986 / Collection Banco de la República, Bogotá
4/6
Oscar Muñoz, 'Línea del destino', 2006 / Courtesy de l'artiste
5/6
Oscar Muñoz, 'Horizonte', série 'Impresiones débiles', 2011 / Galerie mor·charpentier, Paris
6/6
Oscar Muñoz, 'La mirada del cíclope', 2001-2002 / Courtesy de l'artiste
This isn't the sort of exhibition where photos are framed and lined up sensibly on white walls. For Oscar Muñoz (b. 1951), photography is a malleable tool that lets him explore the world around him – a filter than modifies, adapts, breaks down, transforms, dismantles and re-forms to get him closer to his subject. Instead of photogrpahy seeking to freeze a moment in time, the Colombian's 'protogaphy' question this idea of fixation – he never stops using different approaches to reflect on ideas of memory and time.

What his 40 years of experimentation deliver in this exhibition is a set of works that touch on video, drawing, installation, sculpture and painting, questioning the immobility and supposed immortality of the image. ­For example, a film of photographic portraits dissolving in clouds of ink at the bottom of a sink, or a set of mosaic portraits made up of photographs taken at different moments during a life. Water is the background to the exhibition, the symbolic force that runs through life, shaping, submerging and destroying – like in his moving portraits painted with water on cement on a sunny day, that dry and disappear the moment they are created.

Haunted by the past and obsessed with the imprint of the ephemeral, Muñoz's works use playful methods to compose a fascinating metaphor for life and death – a metaphor that, in a Colombia marked by 70 years of civil war and daily violence, has a unique power.