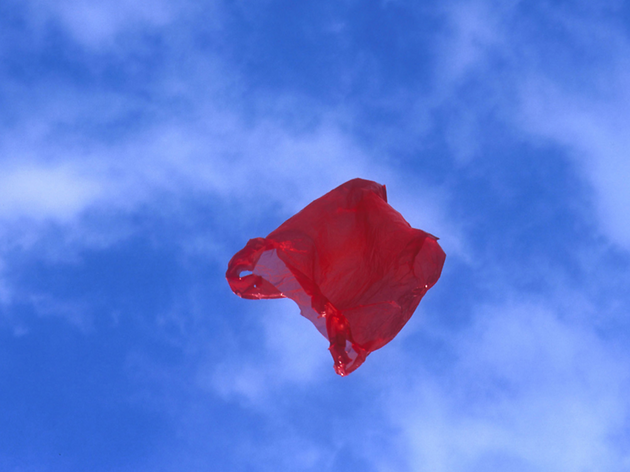 1/5
© Dennis Adams / CNAP / Courtesy Galerie Gabrielle Maubrie.
Patriot, série « Airborne », 2002 de Dennis ADAMS
2/5
© Maria Kourkouta. Production : Jeu de Paume, Paris.
Remontages, 2016, Maria KOURKOUTA
3/5
© E.Boutié
4/5
© Tsubasa Kato / caméraman : Taro Aoishi
Break it before it's broken (Détruis-le avant qu'il ne soit détruit) 2015 Tsubasa KATO Vidéo couleur, son, 4'49''. © Tsubasa Kato / caméraman : Taro Aoishi
5/5
© E.Boutié
This multi-disciplinary exhibition is sure to stir up your inner revolutionary.
Jeu de Paume's 'Soulèvements' traces the history of social uprisings in a chaotic chronology of works that bore witness to them. Combining the works of Goya, Courbet, Man Ray, Vallotton, Manet and Bertolt Brecht, as well as Maria Kourkouta's last performance videos on the Greek-Macedonian border and Michael Caron's photographs of the 1968 Parisian riots.
Richly documented and intelligently presented, the exhibition displays the vast visual and artistic body of work inspired by uprisings spanning the last three centuries. This collection of articles, news headlines, photos, videos, prints, collage and objects gives viewers a sense of elevation, and a wealth of political reference. We can't help but be pulled into this whirlwind of material and in doing so, feel a surge of resistance against the established order. By proposing such an aesthetic panorama, 'Soulèvements' not only goes against chronology and places pieces never before seen together, but it awakens our internal uprising and consciousness of the apolitical. Think of it as a small step towards action, and rebellion.
TRANSLATION: MEGAN CARNEGIE
Rating Breakdown
5 star:

1

4 star:

0

3 star:

0

2 star:

0

1 star:

0
An excellent, sometimes difficult, but very timely exhibition. Highly recommended!