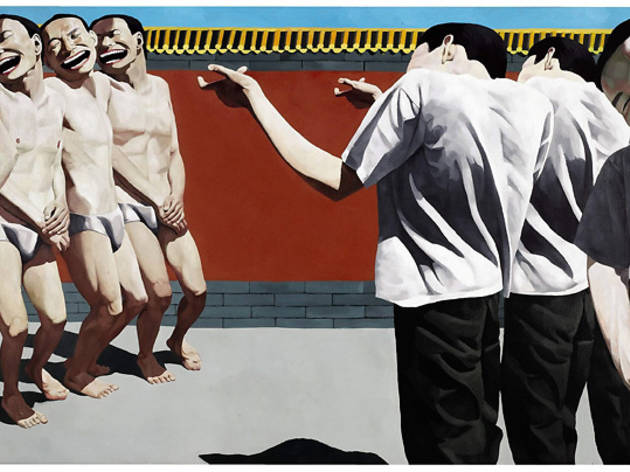 1/6
'The Execution', 1995 / © Yue Minjun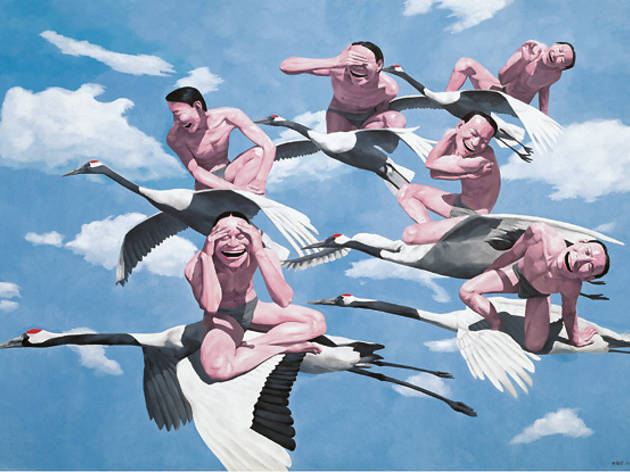 2/6
'Sky', 1997 / © Yue Minjun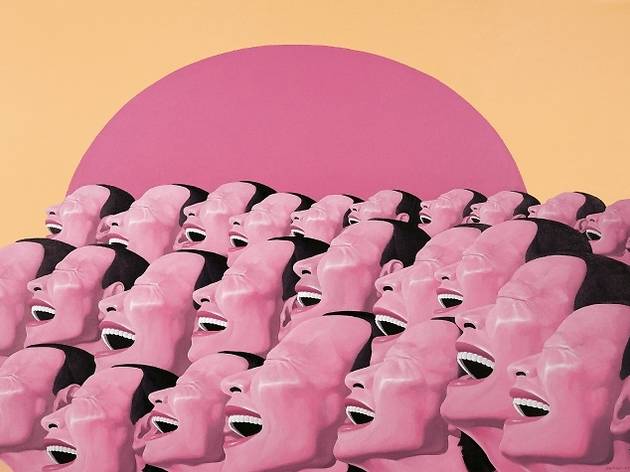 3/6
'The Sun', 2000 / © Yue Minjun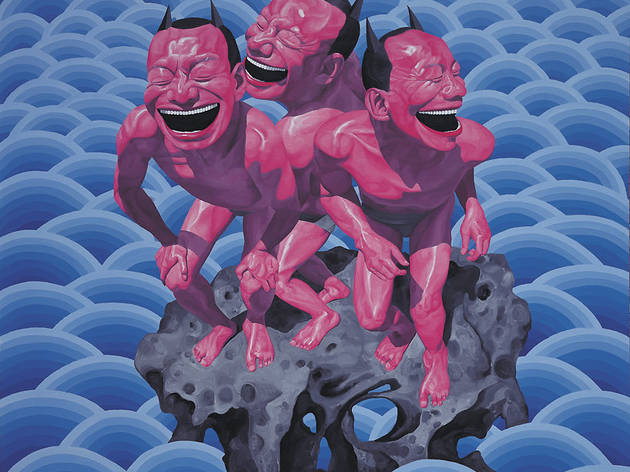 4/6
'Isolated Island', 2010 / Collection de l'artiste, Beijing / © Yue Minjun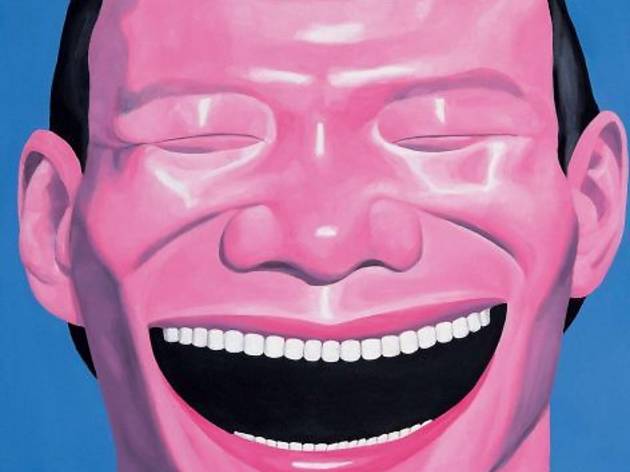 5/6
'Memory 2', 2000 / Collection de l'artiste, Beijing / © Yue Minjun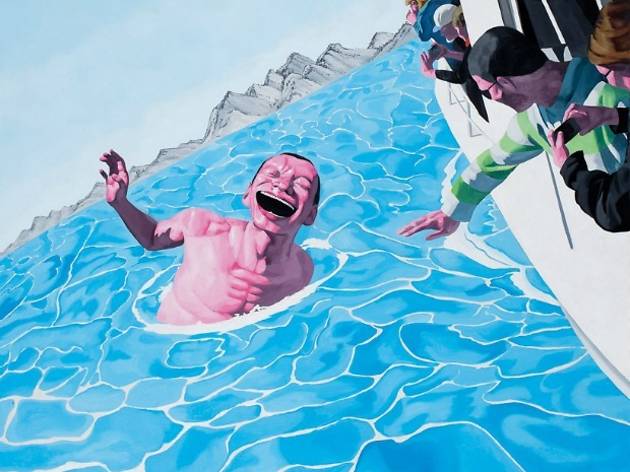 6/6
'Bystander', 2011 / Collection de l'artiste, Beijing / © Yue Minjun
Pink as boiled sweets, with their closed eyes and unnerving permanent grins, Yue Minjun's portraits are the Cheshire cat faces of the contemporary Chinese art boom.

They've laughed their way into museums, galleries, auction houses and private collections around the world over the last few years, single works enlivening the walls of many of the world's major art institutions. But now the Cartier Foundation has given 50 or so canvases, as well as some rough drawings and sculptures, their their own space to cackle in unison.

Minjun's universe is saturated in anxiety; as the figurehead of 'cynical realism' in China, a protester's movement, he parodies the social realism advocated by the official propaganda. Mostly caricatures of the artist, these impenetrable dehumanised clones sketch an acerbic critique of Chinese society, embodying the agonies of overconsumption and the dehumanisation of communication. The only outlet is this rictus grin, with its yellowing teeth and demented laughter, that masks the powerlessness of the individual against the socio-political context. Minjun makes reference to executions and massacres, history of art and revolutions (a must-see is the grimacing pastiche of Goya's '8 mai 1808' sold for £2.93 million at London's Sotheby's in 2007). It's intentionally repetitive, irritating and kitsch: but whether you enjoy it or not, it's impossible to deny the graphic power of these emblems of contemporary China, nourished on irony and disillusion.