Cirque Plume: Tempus Fugit ?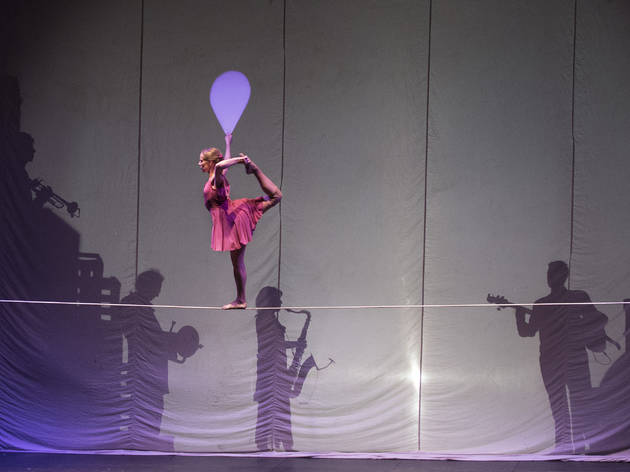 1/9
© Yves Petit
2/9
© Yves Petit
3/9
© Yves Petit
4/9
© Yves Petit
5/9
© Yves Petit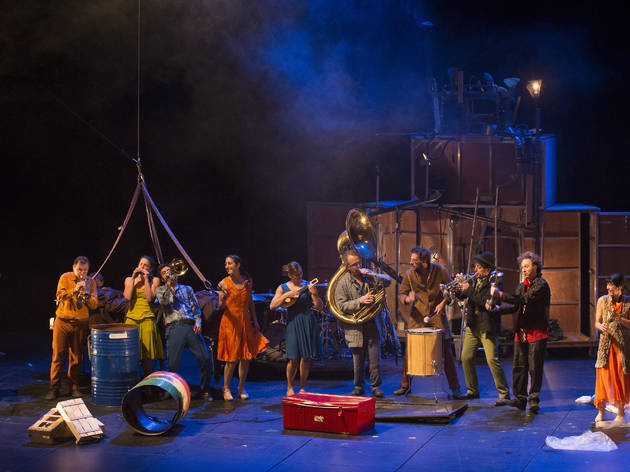 6/9
© Yves Petit
7/9
© Yves Petit
8/9
© Yves Petit
9/9
© Yves Petit
There are no lions jumping through hoops or grimacing clowns at Cirque Plume, which celebrates its 30th anniversary this year. This is far from your typical big top knockabout, making it a perfect pre-Christmas show for anyone at risk of an overdose of seasonal saccharine.

Instead of your typical striped tent, the site set up in Parc de la Villette has an avant-garde structure with multiple peaks in the roof, making it look like some vast sea creature squatting by the side of the canal. Inside, there's a stage floor with a life of its own and a piano hanging from the ceiling, setting the scene for a gripping series of acts that focus on physical and technical excellence, musical pairings and comic timing.

And so silhouette shows, mimes and light games unfold, a tightrope walker moves to the sound of verrophones, clowns go through a tap-and-clap routine, trapeze artists compete with acrobats and Chinese pole routines for the audience's attention. The troupe prove themselves multi-talented, switching between their circus acts and musical stints – casually picking up a double bass, an accordion, drumsticks or a trombone. There's no particular storyline to follow, and no essential French libretto to interpret; just a highly original and impeccably entertaining evening that's suitable for all ages.