De nos jours (notes on the circus)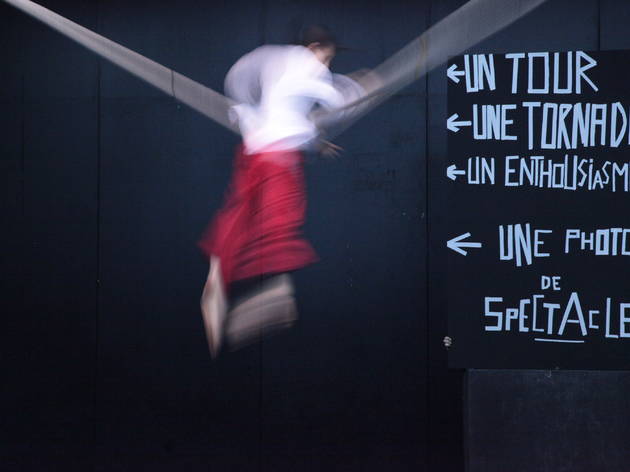 Ivan Mosjoukine was to Russian cinema what Dirk Bogarde was to the British. A charismatic actor whose sculptured face was capable of outshining even the cinematographer's lights, he was 'The Artist' of his time. Mosjoukine was even the inspiration for Lev Koulechov's famous cinematic effect: cutting shots of an actor with still images of everyday objects, highlighting emotions and expressions.

A century later, a company of four young artists fresh out of university has adopted Mosjoukine's iconic name as their own. They have also incorporated cabrioles and scenography into their performances to give them a new energy. Largely inspired by the cinematographic origins of their Russian muse, their show retains many traditional elements of the circus: impressive acrobatics, leaps and tumbles, knife throwing and hair-raising trapeze work.

The Ivan Mosjoukine company (consisting of Erwan H Kyoon Larcher, Vimala Pons, Tsirihaka Harrivel and Maroussia Diaz Verbèke) offers 80 brief sketches over more than two hours, performed with intelligence and humour. Each is more eccentric than the last: 'Notes on an inexplicable elementary psychological reaction', for example, or 'Notes on avoiding the question'.