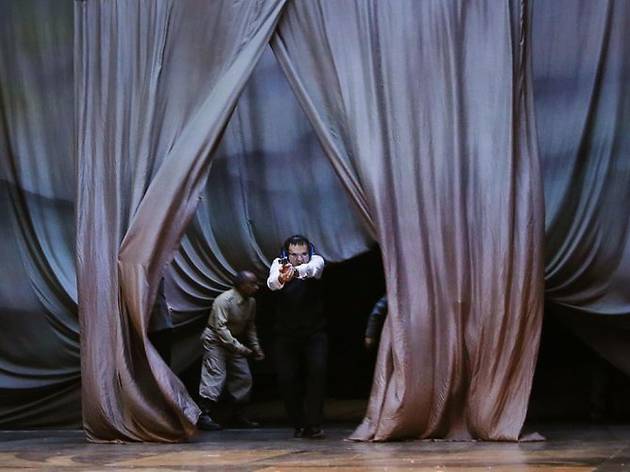 In the Shakespearian canon, 'Macbeth' is not one of the Bard's cheerier outings: assassinations, baths of blood, treachery, madness, witches and ghosts. Yes, with 'Macbeth', you get a lot for your money. For this dramatisation, the murderous couple have been put in the hands of Ariane Mnouchkine and her Théâtre du Soleil, with an unforgettable set in the middle of a forest where the company has created a breathtakingly beautiful set for the Shakespearian tragedy.

Mnouchkine hasn't tried to cut down the story – in fact, very much to the contrary. The three-hour running time doesn't do much to dilute the action but gives the viewer an opportunity to watch the evolution of the characters. Macbeth's face (slightly over-played by Serge Nicolaï) becomes tauter as his paranoia begins to overcome him, the troubled voice of Lady Macbeth changes as she is consumed by her own guilt. Were you expecting rivers of blood, sword fighting and ghostly apparitions? You'll witness instead the slow descent of the wretched couple into their own psychological hell.

The only thing this 'Macbeth' is missing is pace. Mnouchkine has laboured perhaps too much over her adaptation, and in doing so, neglected the natural rhythm of the play. Macbeth is entrenched deep in his bunker, gripped by madness, and resembles more an actor from a silent film than a real living, breathing character. We can console ourselves instead with the memory of the incredible set design.