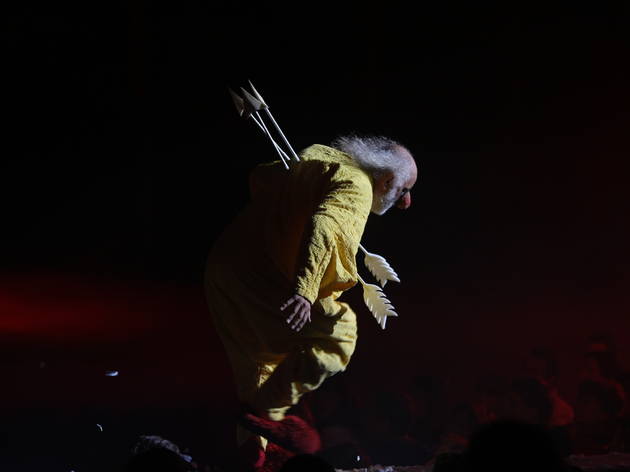 Slava Polunin is surely a magician. With just a few props, he can create an entire bewitching universe, giving a whole new life and purpose to the simplest objects. For his Snowshow, which has been on tour for 15 years, he has devoted all his talent to crafting a grandiose epic where humour and poetry combine in a world of snow.

It's difficult to explain a show so breathtaking that the audience, as they walk out of the theatre, will stop, and smile, and tell people about its beauty. It's also dangerous to try and summarise it, as surprise is a major part of its charm. But without giving too much away, you must somehow be convinced to go.

Know that even the most cynical adults are transformed into excited children, that you will be irresistibly charmed by 15 red-nosed clowns, and that everything is designed to glue you to your seat – the too-short two hours of the show pass by in what seem like minutes. Even if the plot isn't entirely coherent and you sometimes feel the sketches don't connect, the scenography and the clowns' enthusiasm make up for it. Soap bubbles mix with gigantic spider webs and lanky green creatures with big hats laugh despite the pounding snowstorm that surrounds them, floating in mid-air among the white flakes. Laughter, play and wide-eyed wonderment: a triumph.