Heads up! We're working hard to be accurate – but these are unusual times, so please always check before heading out.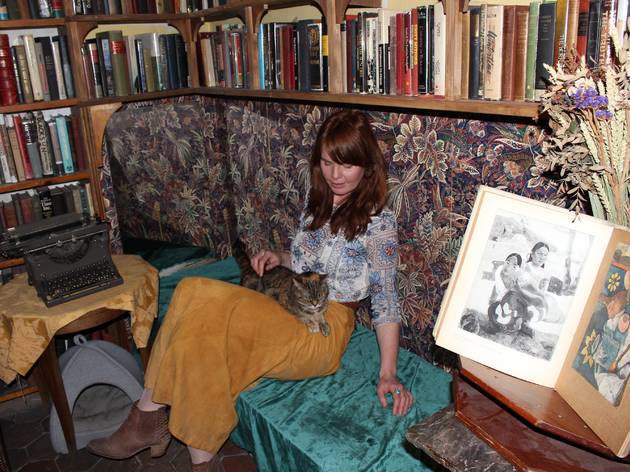 Time Out with Shakespeare & Company.
Ever wondered what it's really like to work at Shakespeare & Company? Bookshop manager Octavia Horgan takes us through a typical day at this Parisian institution.
New Zealander and adopted Parisian, Octavia Horgan has been in Paris for nine years – with five of them as Shakespeare & Co's bookshop manager. Sitting in the Reading Room of the world-famous bookshop, Octavia (and Aggie, S&Co.'s cat) takes Time Out Paris through her literary journey and what it's really like to work at Shakespeare & Company.
A day at Shakespeare & Co with Octavia Horgan
So, tell us how you came to be in Paris?
Well, my father was a French teacher and I really rebelled against it – I never thought I'd end up here!
In New Zealand it's quite common for students to have a gap year and like most, I ended up in England. I have a British passport so I was able to stay longer and used it to travel Europe. There was just something about Paris – I understood what everyone was talking about. So, I ended up staying, fell in love with a French man and now I'm stuck here!
My father came to the bookshop in the 1970s, so I'd heard about it from him but when I arrived it exceeded all my expectations. Shakespeare & Company has been a very special place for me–it was such a refuge when I first arrived in Paris.
I've always said, this place is one of the true loves of my life.
How did you get your job at Shakespeare & Co.?
It was essentially a combination of luck and persistence! My now husband, had a friend who knew Sylvia [Editor's Note: owner George Whitman's daughter] so on a whim I sent out my CV. We met up and just clicked - she offered me a job as a bookseller. I joined at a moment when the team was growing into this big family.
We're a close-knit group that really love doing what we're doing. And you can understand why – it's not like we work in an airport bookshop! We're all biased of course, but this is a magical place to work.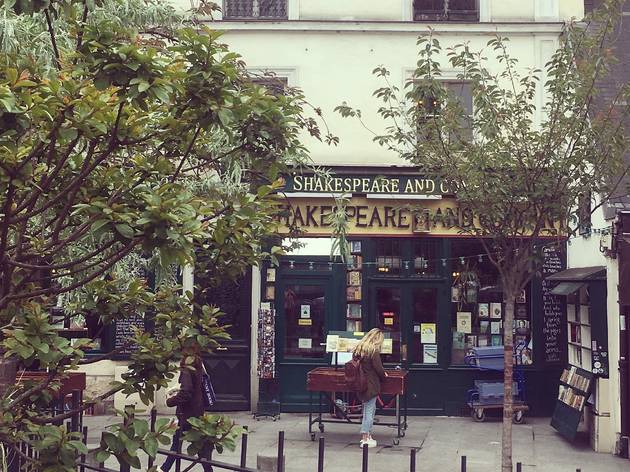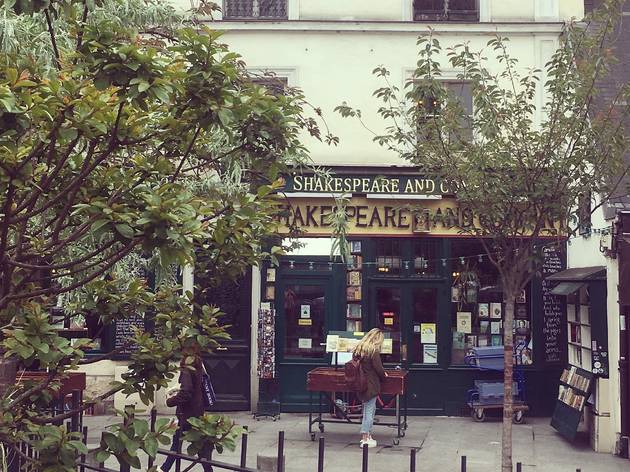 How many Tumbleweeds are there at any one time?
Normally there are around four Tumbleweeds who sleep in the bookshop itself but in the past it has been many more.
[Editor's Note: the interview is taking place on a Tumbleweed's bed, minus the mattress]
The poet Lawrence Ferlinghetti was a great friend of George's and he used to joke that in the 70s the place was carpeted with hippies – you couldn't move for stumbling over someone sleeping on the floor!
So we've cut it back but it still has that welcoming and communal feeling of joining a family. We once estimated that around 30,000 people have stayed here over the last 60 years...and that's a really loose figure. This number comes from the one-page autobiographies that the Tumbleweeds traditionally write before leaving, and presumably there are quite a few that never wrote them.
We still get people coming back saying, "I was here in the 60s do you still have my autobiography?", and we can go and find it for them! It's amazing to be able to show them what they were like when they were younger.
What I really love is when people come back with children, who are the children of partners who they met in the bookshop. Generations of people that exist because of Shakespeare and Co!
How can people become Tumbleweeds?
We don't take reservations or bookings; it's really a matter of turning up, speaking to us and if there's room then you get to move in. Which can seem a bit crazy in this day and age, but we've always kept this flux.

In return for this, Tumbleweeds help us open up the shop in the morning, do a two-hour shift during the day, then close up. Other than that they're expected to be reading or writing.

There's no privilege to it, you could have anything in your bag or bank account and be given exactly the same treatment. It's all done with hoping that someone is going to love their experience here. It's even more rare an opportunity given how expensive it is to travel today and the costs involved with staying in Paris for a month, or however long. She lives rent free, too…[Aggie comes back to see us].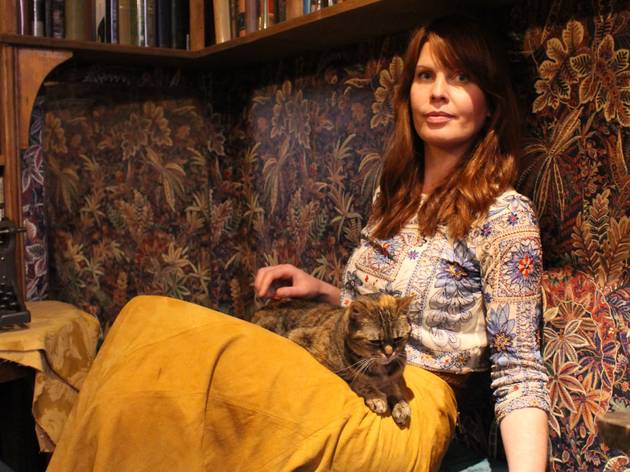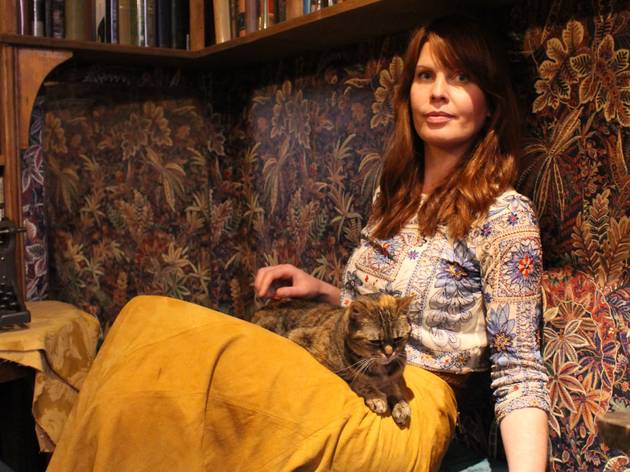 Take us through your typical day here at Shakespeare & Co.?
The team usually starts with a big coffee in the café next door to prepare! Shakespeare & Co is open at 10am until 11pm every day of the week, and for most of the year. It was only recently that Christmas and May 1st have actually been closed. Having the Tumbleweeds here it seemed normal to keep the shop constantly open, but everyone needs a break from time to time.
Around 9:45am we start opening up the shutters, taking out trolleys, arranging the book displays, putting out the awnings if we've got the lovely Paris spring rain. Once everything is out, the Tumbleweeds and the staff meet together at the front of the shop and work out the day's schedule.
Normally people start coming in bang on 10am, so it's always busy.
There's always at least one person floating around asking if people need help but we try not to be too intrusive in that respect.
In the afternoon it can really explode, and that's when there's an overlap of the day and night team. This is when we'd have meetings if needsbe.

We see what's low on stock and bring books from our stock room or help Ben our rare book dealer in the antiquarian. We have the most amazing book buyer, Linda Fallon - one of the longest serving Shakespeare & Company team members - who has the most impeccable taste and will literally go to the ends of the earth to find beautiful editions.

A good mix is really important, we never want to be one of those bookshops that only sell high-brow pretentious books.
We acknowledge that we have a really wide spectrum of readers and Linda knows exactly what we will need. She's a one-woman team which is quite incredible when you see our stock and the quality of it.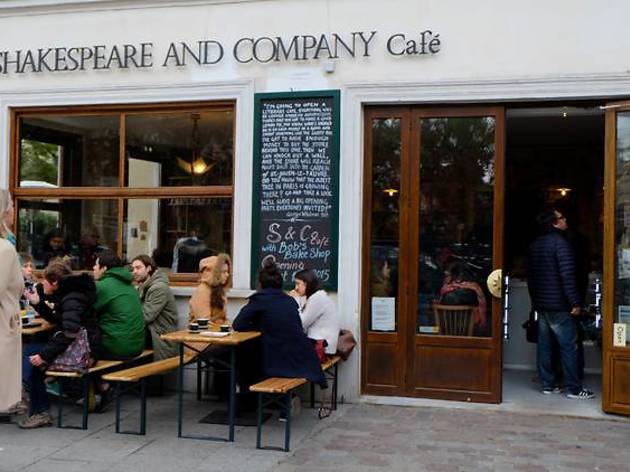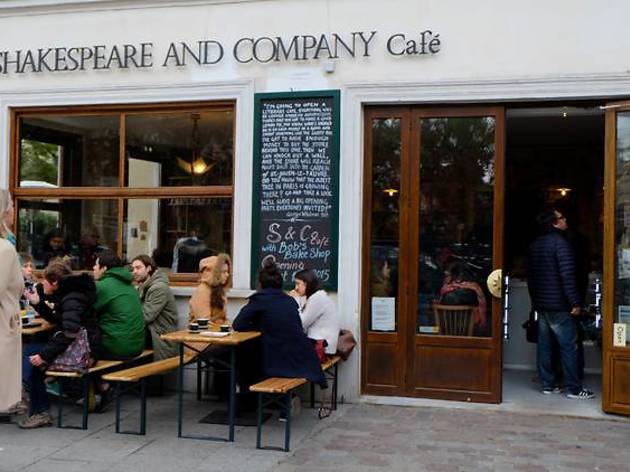 This all sounds very serene - any stressful moments?
Yes of course, particularly when it gets busy and when you have to elbow through a little bit. Sometimes we put someone on the door and ask people to wait until others leave. On occasion we've had people be like, "I'm not going to queue to come into a bookshop!" But we think, well you should be happy you're lining up to get into a bookshop - they're closing all over the world! However, we try and make this as quick as possible.

Some people often complain about our no photography rule, but the space is so much prettier when you don't have people taking photos around you. Once we did lift the ban, but I think that lasted about a week before the staff said they couldn't take it anymore!
One of the best bits?

Definitely meeting so many different people; those who stumble in, and others who have travelled miles to come.
I can spend the majority of a day having these great conversations with people from all around the world.: about bookstores that they love where they're from, the current nature of bookselling, books they've recently finished.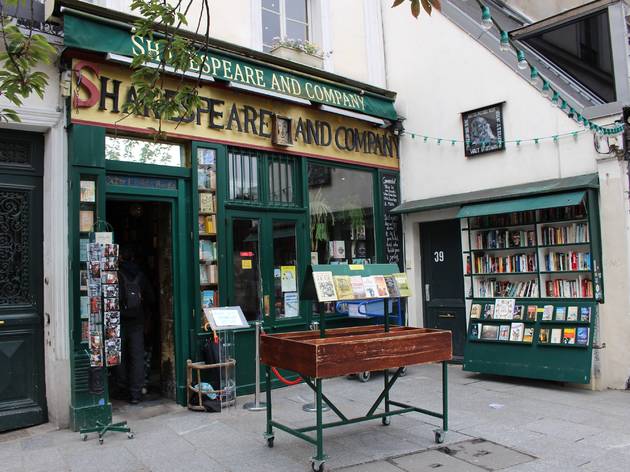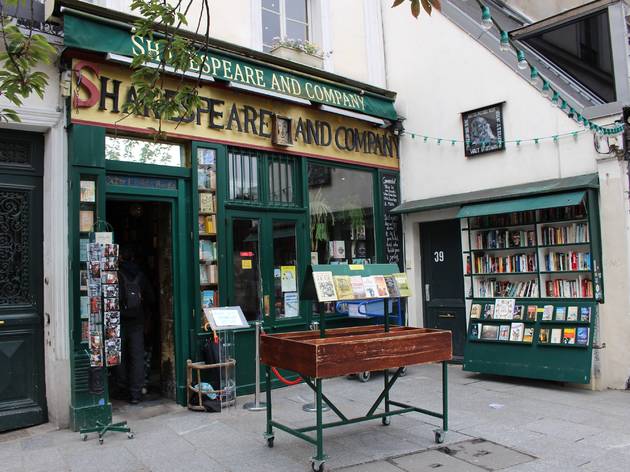 What do you overhear most in the bookshop?
People often comment a lot on the old book smell, sometimes linking it to vanilla. I don't have the heart to tell them that that smell comes from the decomposition of paper!

"Did Shakespeare live here?" That's a sweet one. We once had a woman take one of the postcards of George from outside and ask, "Is this Shakespeare?"
Otherwise; "how many books do you have", "what's your oldest book", "what's the most expensive book", "I bet you love working here..." - we get that a lot.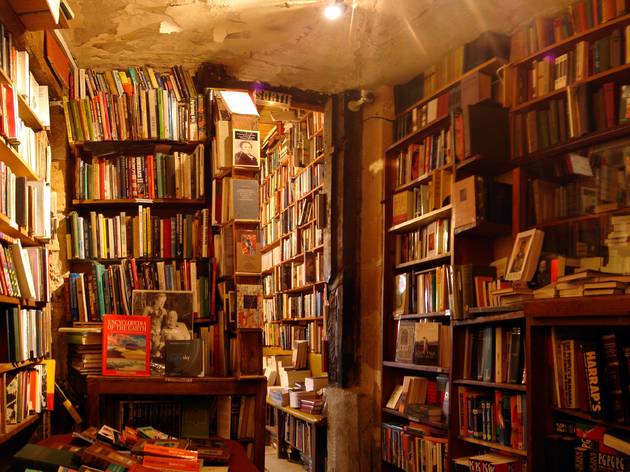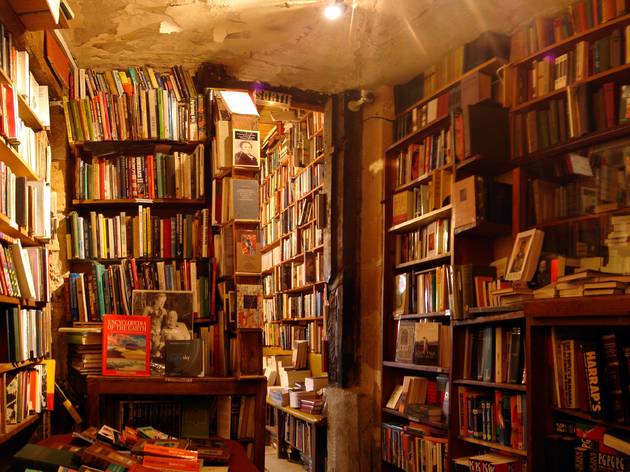 And now, some difficult questions. Who's your favourite French author?
Modern, I'd say Anna Gavalda, she does some great novels and short stories. Classic, probably Marcel Pagnol's Jean de Florette. Things which are set in the early 20th century in the south of France, Province, those I definitely love.
Your three desert island books?
Asking a bookseller their three favourite books is one of the meanest things!

Anything by Nancy Mitford, Love in a Cold Climate, for example. The Go-Between by L.P. Hartley is one of my all time favourites. To wrap it up I'd go classic with Jane Eyre. I'd recommend the Brontës over Austen any day... They have a darkness about them that was just incredible for the time.
Do you have a secret tip for literary Paris?
Père Lachaise is so beautiful and full of famous names. You can't turn a corner without being surrounded by history. And our George is buried there, so it's a special place for the bookshop.
Finally, what does no one know about Shakespeare & Co?

George was a hopeless romantic, he loved the idea of people meeting and falling in love. He created the bookshelves where you can see through to the other section because he loved the idea of people's eyes meeting between them.