Beaujolais Nouveau 2017
Where to find the new young wine in Paris on November 16 2017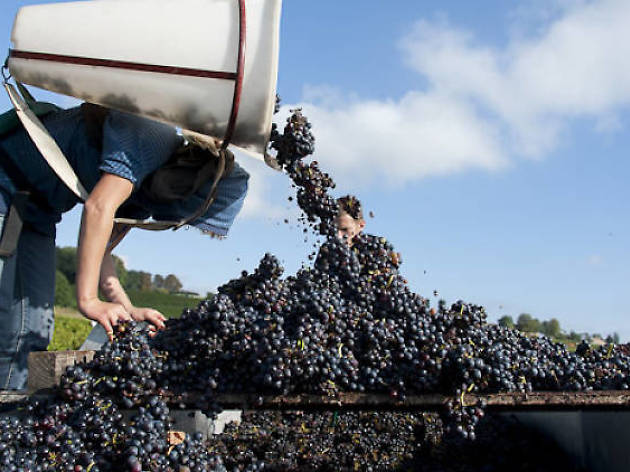 When? November 16 2017
What? A nationwide festival celebrating two-month-old Beaujolais Nouveau red wine
Where? In bars and shops around Paris

Every year on the third Thursday of November, the young red vin de primeur Beaujolais nouveau is released on to the market in a frenzy of promotion, buying and drinking. Just 6-8 weeks old, the wine is intended for immediate consumption.

Not everyone in Paris is a fan. In fact, the light, fruity wine is as divisive in France as football or politics. But what's certain is that the night of Thursday November 16 2017 will be given over, in many places, to committed (and raucous) testing of this year's vintage – and Time Out Paris will show you where to partake.
Where to celebrate Beaujolais Nouveau in Paris
Looking to broaden your wine horizons?
Hit up one of these quality temples to vino.