10 fims we can't wait to see in 2015
2015 is shaping up to be a humdinger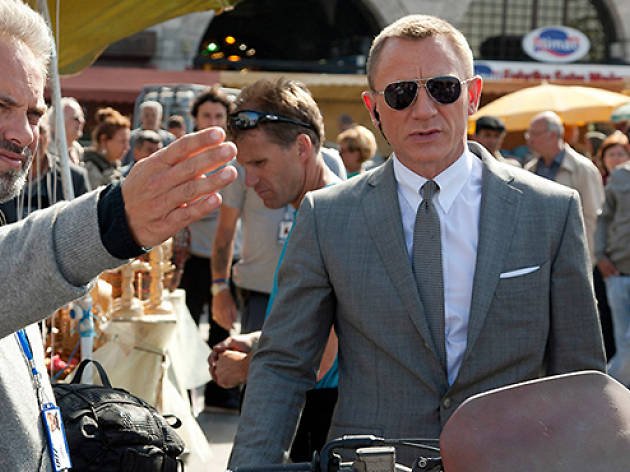 1/10
What is it?
James Bond is back! For the twenty-fourth time (not counting the unofficial ones)! This as-yet-untitled adventure picks up where 'Skyfall' left off, with M still dead and Bond still wrestling with encroaching middle age and rampaging anger-management issues. Expect angst and action in roughly equal measure.
Who's involved?
The 'Skyfall' team reunite, including director Sam Mendes, writer John Logan and star Daniel Craig. We expect to see Ben Whishaw back as Q and Ralph Fiennes as slippery MI6 operative Gareth Mallory, who, for better or worse, has now stepped into M's sensible heels.
When can I see it?
Bond 24 (or whatever it ends up being called) opens on October 23 2015.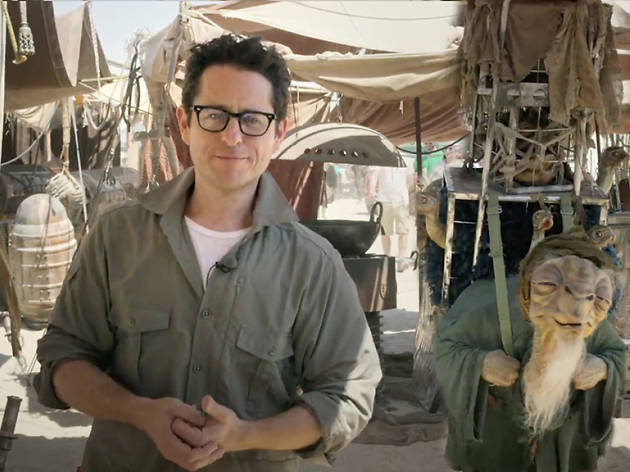 2/10
What is it?
The first sequel to the most successful movie trilogy of all time, and the first in a new sequence of films. Plot details are still sketchy but we do know it'll involve Luke Skywalker and Han Solo coming out of retirement to tackle a new threat from the Dark Side of the Force. The title, too, is still under wraps, but we can exclusively predict it'll be along the lines of 'something of the something'.
Who's involved?
'Star Trek' rebooter JJ Abrams directs, with a sprawling cast including original stars Mark Hamill, Carrie Fisher and Harrison Ford alongside newcomers Oscar Isaac, Lupita Nyong'o, Adam Driver and London's own John Boyega from 'Attack the Block'.
When can I see it?
'Star Wars Episode VII' opens on December 18 2015.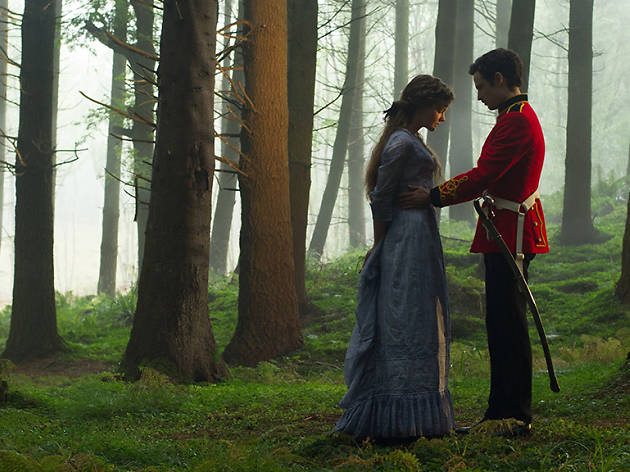 3/10
What is it?
A full century on from its first big-screen adaptation, Thomas Hardy's heartfelt 1874 masterpiece of love among the sheep pens gets the lush, upscale period-drama treatment. Expect sweeping landscapes, painstakingly stitched period costumes and chest-beating drama.
Who's involved?
Dogme veteran and 'The Hunt' director Thomas Vinterberg is in charge, with Carey Mulligan and 'Bullhead' actor Matthias Schoenaerts as the romantic leads.
When can I see it?
'Far From the Madding Crowd' opens on May 1 2015.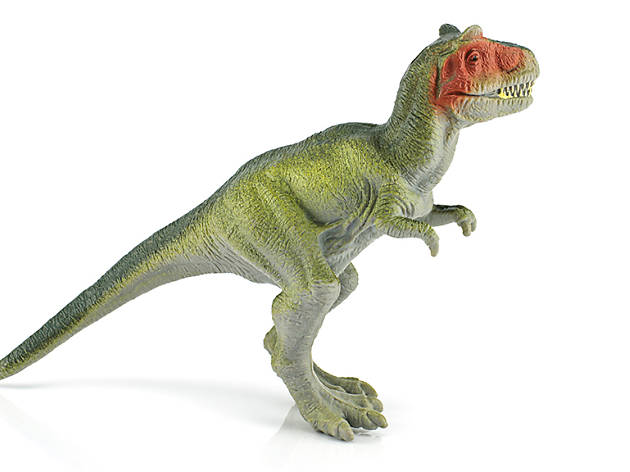 4/10
What is it?
See if you can guess. Yes, two decades on from the original 'Jurassic Park' we're going back to the island of Isla Nublar, now the site of a functioning and successful dinosaur attraction. But not for long…
Who's involved?
Steven Spielberg has bigger things on his mind than dinosaurs, so it's fallen unexpectedly to newcomer Colin Trevorrow, director of cheerful if unspectacular time travel indie 'Safety Not Guaranteed', to take the reins. Chris Pratt and Bryce Dallas Howard appear, but the dinos are the real stars.
When can I see it?
'Jurassic World' opens on July 12 2015.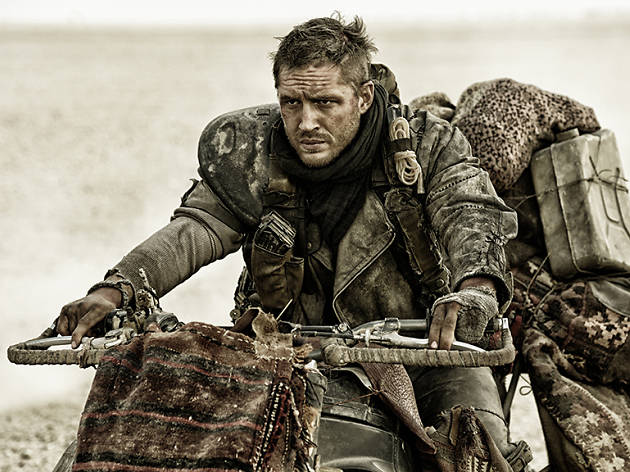 5/10
What is it?
Twenty years on from the last instalment, 'Beyond Thunderdome', we catch up with Australia's roughest, toughest apocalyptic outlaw as he roams the wasteland in his souped-up roadster looking for trouble. We assume he finds it, or this'll be quite a short movie.
Who's involved?
There's a new Max in the form of muscular Brit Tom Hardy, though rumours persist that Mel Gibson will have some kind of walk-on. Original director George Miller has spent the better part of a decade putting this together – let's hope it's worth the wait.
When can I see it?
'Mad Max: Fury Road' opens on May 15 2015.
Image: © Jasin Boland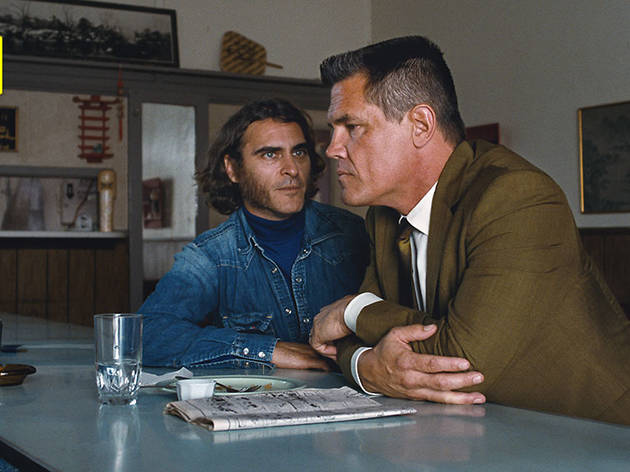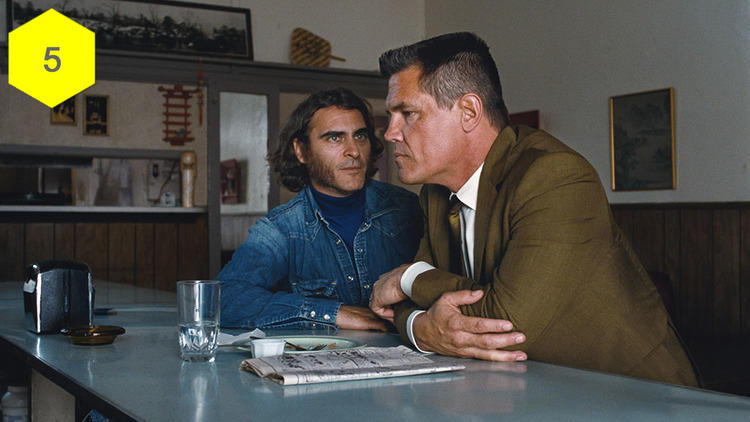 6/10
Courtesy of Warner Bros. Pictures
What is it?
Adapted from Thomas Pynchon's novel, this psychedelic crime comedy follows an LA private eye's investigation into a young man's disappearance.
Who's involved?
The director many consider to be America's finest living filmmaker, Paul Thomas Anderson ('Magnolia', 'There Will Be Blood') has rounded up an impressive cast including Joaquin Phoenix, Reese Witherspoon, Owen Wilson, Josh Brolin and, um, Martin Short.
When can I see it?
'Inherent Vice' opens on January 30 2015.
Image: Courtesy of Warner Bros. Pictures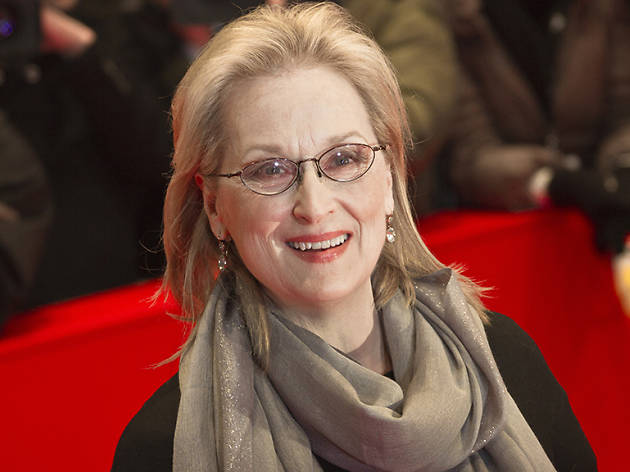 7/10
What is it?
As the title suggests, this is a drama set during the fight for women's suffrage in the early twentieth century, when a group of well-to-do women took their determination to vote into parliament and onto the London streets.
Who's involved?
It's a who's who of Oscar-hoovering actresses, with Meryl Streep, Helena Bonham-Carter, Carey Mulligan and Anne-Marie Duff all taking major roles. Sarah Gavron, who made 'Brick Lane' for TV, directs.
When can I see it?
'Suffragette' opens on September 11 2015.
Image: © cinemafestival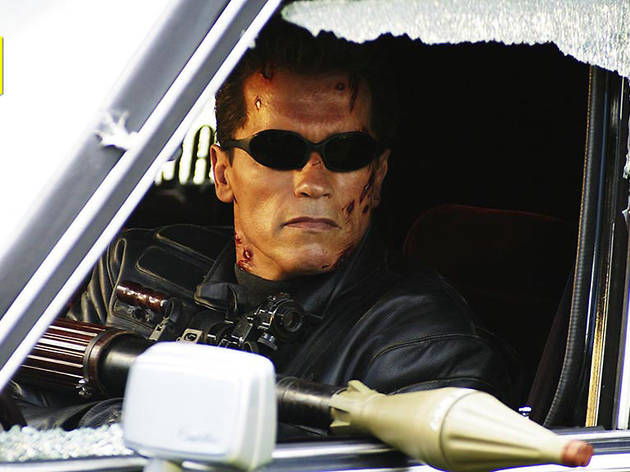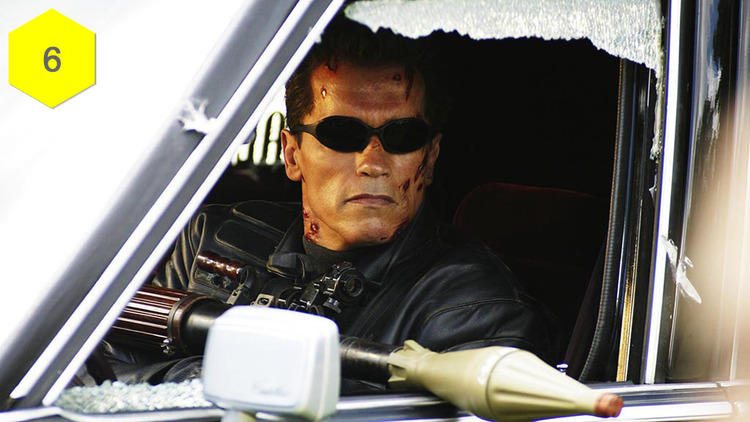 8/10
What is it?
Winner of this year's silliest title award, 'Genisys' aims to repair the damage done by 2009's lumpen 'Terminator Salvation' by getting back to basics: killer robots, massive explosions and Arnold Schwarzenegger in a leather jacket.
Who's involved?
The aforementioned Austrian Oak as the ageing robot assassin, plus the Khaleesi herself, 'Game of Thrones' star Emilia Clarke, as Sarah Connor (hang on, didn't she die?). Alan Taylor, director of the recent 'Thor' sequel, will bark the orders.
When can I see it?
'Terminator: Genisys' opens on June 26 2015.
Image: © Robert Zuckerman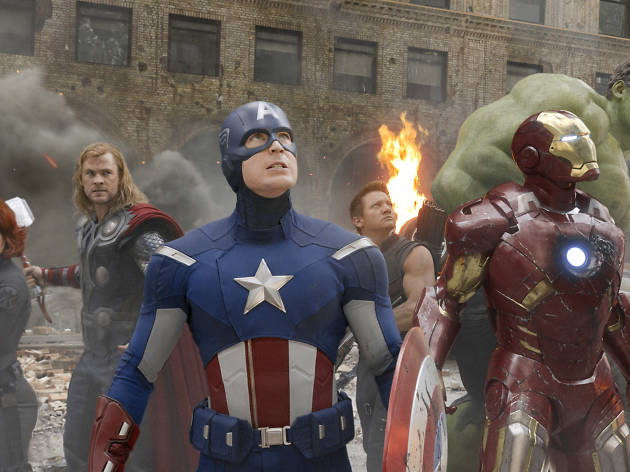 9/10
What is it?
You have to ask? Assorted guys and gals in tights, metal suits and ripped hulk-shorts bond together to fight evil in the form of self-aware, human-hating artificial intelligence Ultron.
Who's involved?
Round up the usual suspects! Writer-director Joss Whedon is back, as are (deep breath) Robert Downey Jr, Chris Hemsworth, Scarlett Johansson, Chris Evans, Jeremy Renner, Samuel L Jackson and Mark Ruffalo.
When can I see it?
'Avengers: Age of Ultron' opens on April 24 2015.
Image: © 2011 MVLFFLLC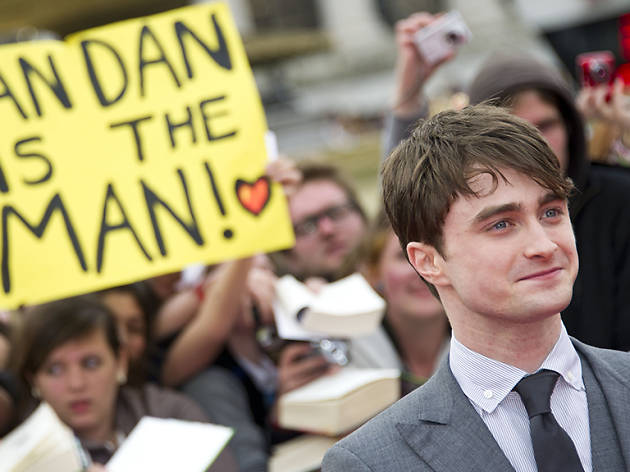 10/10
What is it?
The latest take on Mary Shelley's horror classic, this time told from the perspective of – wait for it – the doctor's long-suffering hunchback assistant, Igor. But banish all thoughts of a bald, goggle-eyed loon muttering 'Yesh, mashter' – this Igor has undergone something of an audience-friendly facelift and now looks uncannily like a certain boy wizard.
Who's involved?
Yes, Daniel Radcliffe plays the lead, with James McAvoy as the troubled scientific genius of the title. British director Paul McGuigan ('Gangster No 1') will be calling the shots.
When can I see it?
'Victor Frankenstein' opens on October 2 2015.
Image: © Featureflash