François Truffaut • Retrospective
A sweeping retrospective of the French New Wave maestro's cheeky, lyrical oeuvre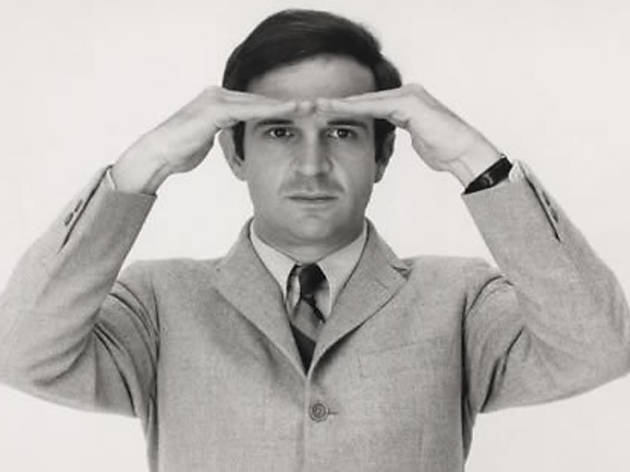 'Film lovers are sick people,' opined François Truffaut, referring to the new strain of infectious cinephilia that spread through Paris in the 1950s. Before the war, cinema had entertained the masses; Truffaut's generation of angry young film critics endowed it with a new artistic respectability. By the end of the decade, they had put their money where their mouths were and taken to filmmaking themselves. Thus the so-called nouvelle vague of French film was launched.

Some of Truffaut's New Wave cohorts – Jean-Luc Godard, Chris Marker – delved more successfully into stylistic experimentation than he did. Others – Eric Rohmer, Agnès Varda – arguably maintained a higher standard across their careers. And all of them outlasted him. But none channeled the spirit of the movement as purely as he did. Truffaut's debut 'The 400 Blows' remains the archetypal New Wave work: humourous, irreverent, playful with form and respectful of the youth. It spawned three follow-up features that track the maturity of the protagonist (in many ways Truffaut's alter ego) from lonely rapscallion to budding author.
The themes of vanishing childhood and adult hypocrisy run through his oeuvre – notably his 1962 masterpiece '
Jules and Jim
' – without overwhelming it: in his 25 years as a director, he also turned out genre pieces (such as the thriller '
Shoot the Piano Player
'), postmodern satires ('
Day for Night
') and one very bizarre adaptation of '
Fahrenheit 451
'. Unsurprisingly for a former critic, Truffaut was an equally prolific writer, penning scripts for such luminaries of
le septième art
as Godard, Maurice Pialat and Jean Cocteau.
This mammoth retrospective, which commemorates the 30th anniversary of his premature death from cancer, covers his output as director, screenwriter and producer. A parallel season looks at his immeasurable influence on subsequent generations of French filmmakers, including current Cannes darlings Olivier Assayas and Leos Carax. And as if that isn't enough – though, frankly, it probably is – the Cinémathèque will also be curating an exhibition of the paraphernalia that Truffaut accumulated during his working life: letters, sketches, annotated scripts and the like. Only sick people need apply.
The various Truffaut-related seasons run from October 8 to November 30 at the
Cinémathèque Française
. The exhibition runs from October 8 to January 25. For more information, including a full programme, click
here
.