Ten films to see this autumn
Here are ten good reasons to go to the cinema this season
1/10
by Mike Cahill, with Michael Pitt and Astrid Bergès-Frisbey
Persuasive sci-fi tech talk, soulful romance and an earnest stab at metaphysics combine in American director Mike Cahill's polished second feature (after 2011's similarly themed 'Another Earth'). Perhaps the film's first major achievement, though, is turning Michael Pitt ('Last Days') into a believably brilliant medical student with a thing for eyes. Molecular biologist Ian (Pitt) likes to take digital photos of dilating pupils. When he meets foxy Sofi (Astrid Bergès-Frisbey) at a New York costume party, her red-flecked irises turn him on and he can't help but ask for a snap. Their affair begins in earnest, while Ian's workaholic lab assistant, Karen (Brit Marling), does the drudge work. It's a mark of Cahill's improving command of pace that his first hour feels comparable to David Cronenberg's flirty, ominous remake of 'The Fly', with a killer turning point involving a massive research breakthrough and a tragedy on the same day as Ian and Sofi's wedding.In cinemas September 24. Read our review here.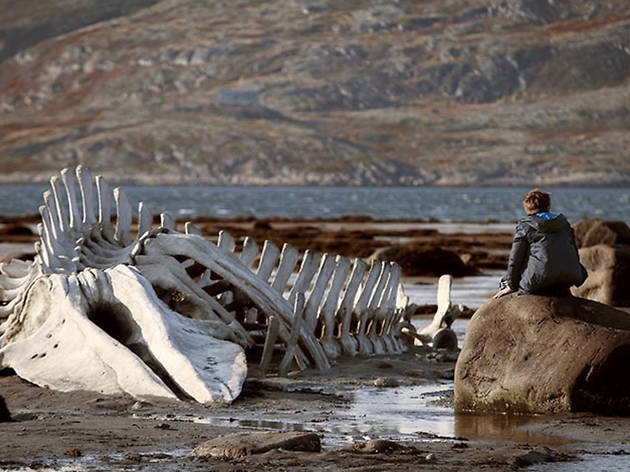 2/10
by Andrey Zvyagintsev, with Aleksey Serebryakov and Elena Lyadova
Russian director Andrey Zvyagintsev burst on to the arthouse filmmaking scene in 2003 when his debut film 'The Return' won the Golden Lion at the Venice Film Festival. He followed it with 'The Banishment' (2007) and then 'Elena' (2011). His latest, 'Leviathan', is his fourth feature film and is said to unfold on a broader canvas than the relatively contained 'Elena', taking in six or seven main characters and focusing again on social issues in contemporary Russia. It tells of a man, Nikolai, who lives with his family in a small town near the Barents Sea in northern Russia who comes into conflict with a corrupt local mayor.In cinemas September 24. Read our review here.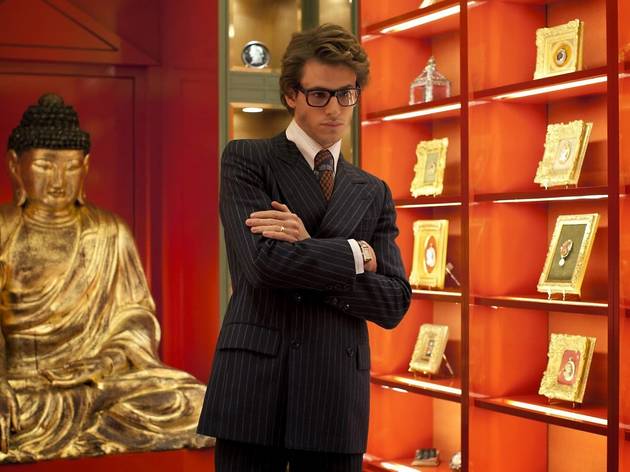 3/10
by Bertrand Bonello, with Gaspar Ulliel and Jérémie Renier
The French fashion designer Yves Saint Laurent is certainly in vogue this year. We've already seen one biopic, and here's another, directed by Bertrand Bonello and starring Gaspard Ulliel. While his life is not quite as heaven sent for filmmakers as Coco Chanel's (taught to sew by nuns in an orphanage, mistress of aristocracy), Saint Laurent lived big. As a nervy 21-year-old boy wonder, he was appointed head designer of France's biggest fashion house, Christian Dior. A few years later he started his eponymous label with long-term boyfriend and business partner Pierre Bergé. Saint Laurent battled coke addiction and depression but defined fashion until his retirement in 2002.In cinemas September 24. Read our review here.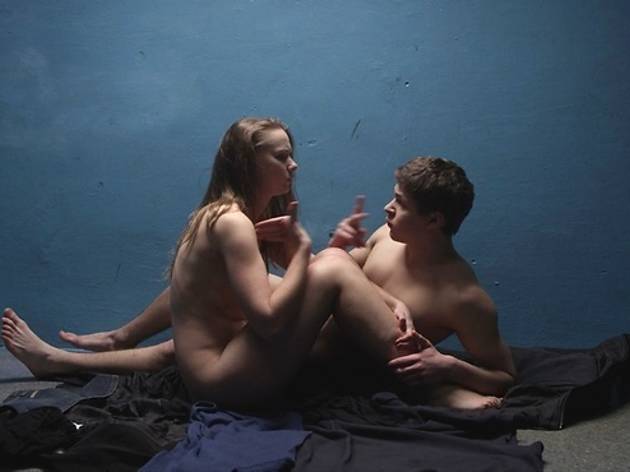 4/10
by Myroslav Slaboshpytskiy, with Grigoriy Fesenko and Yana Novikova
It would take an expert in phonetics to pronounce Ukrainian director Myroslav Slaboshpytskiy's name. It's perhaps for the best, then, that nobody speaks in his debut feature film. Shot entirely in sign language – without any subtitles – this atmospheric thriller set in an institution for deaf and mute teenagers promises to be an intense and disturbing experience, whether or not you have the ability to hear. We won't reveal too much here – suffice to say that drugs, prostitution and physical violence all feature. A complex attack on society's approach to deafness, this is also a hard-hitting and unrelenting crime story.In cinemas October 1.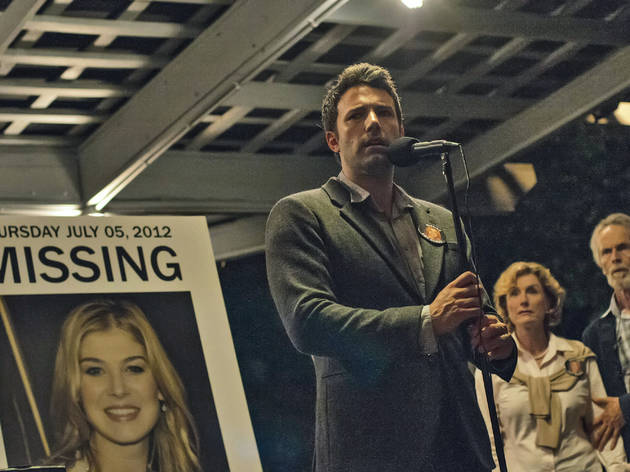 5/10
by David Fincher, with Ben Affleck and Rosamund Pike
Director David Fincher adapts bestselling novelist Gillian Flynn with a cast including Rosamund Pike (finally getting a proper starring role), Ben Affleck and the ever-wonderful Neil Patrick Harris. In Flynn's rip-roaring novel, a husband (Affleck) goes in search of his missing wife (Pike) and turns up a lot more than he bargained for. But while we did enjoy the book, we'll admit to being ever so slightly disappointed that Fincher has chosen to follow 'The Girl With the Dragon Tattoo' with yet another pulpy crime thriller, particularly when his last three original projects – 'Zodiac', 'Benjamin Button' and 'The Social Network' – showed a fine director becoming a truly great one. That said, this is bound to be a pulse-racing watch.In cinemas October 8.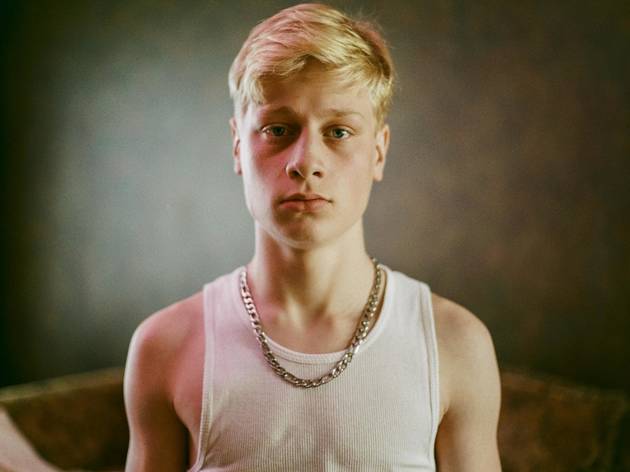 6/10
by Xavier Dolan, with Anne Dorval and Suzanne Clément
This year, the Cannes gang finally threw 25-year-old French-Canadian filmmaker Xavier Dolan a bone and admitted one of his films into the main competition. Dolan has been a regular on the arthouse circuit for several years now, with films like 'I Killed My Mother', 'Heartbeats', 'Laurence Anyways' and this year's 'Tom At the Farm'. He's a polymath, usually writing, directing and starring in his own work, and he's built up a huge following worldwide. 'Mommy' is possibly Dolan's darkest film yet, the tale of a mother dealing with her son's violent tendencies whose life becomes even more complicated when a mysterious stranger moves into the neighbourhood.In cinemas October 8. Read our review here.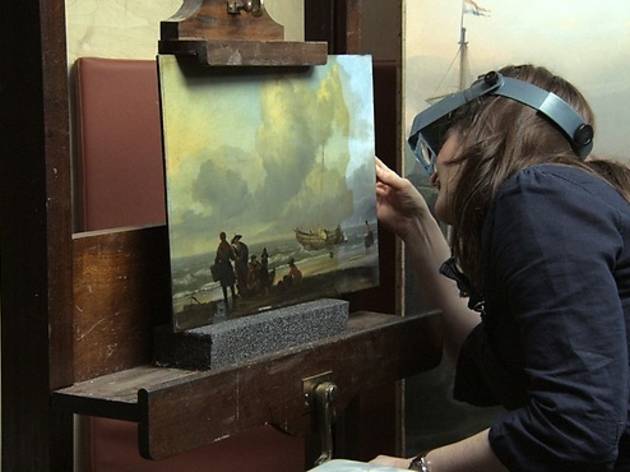 7/10
by Frederick Wiseman
For his latest exploration of an institution, the great American documentary-maker Frederick Wiseman, now in his mid-eighties, turns his inquisitive lens on the employees, patrons and paintings of London's National Gallery. Time-wise it's a mid-range production for him: a few minutes short of three hours, it's longer than his cut-to-the-quick features like 'High School' (1968) and 'Boxing Gym' (2010), yet shorter than such epic-sprawl tapestries as four-hour-pluses 'Belfast, Maine' (1999) and 'At Berkeley' (2013). Stylistically, it keeps with Wiseman's preference for showing, not telling. No explanatory titles. No talking-head interviews. Just of-the-moment action, observing as the viewing public wanders about the galleries and the museum staff – restorers, tour guides, executives – go about their business.In cinemas October 8. Read our review here.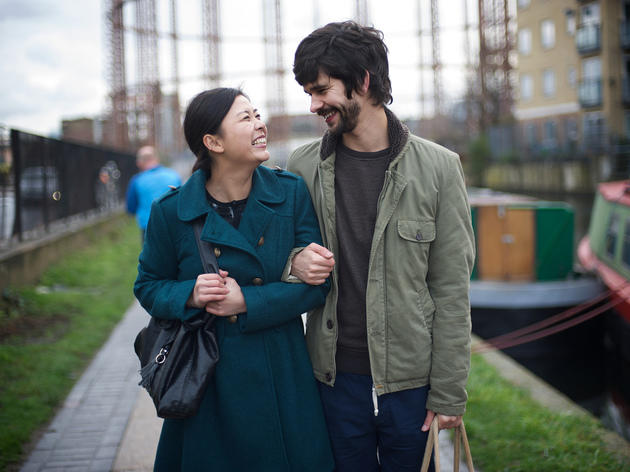 8/10
by Hong Khaou, with Ben Whishaw and Pei-pei Cheng
Directed by newcomer Hong Khaou, this British-Cambodian co-production tells the story of a mother grieving for her lost son who is horrified when his English lover, played by the ever-reliable Ben Whishaw, arrives to pay his respects. Gradually the two form a bond, and each helps the other to understand the truth about the man they loved. 'Lilting' won the World Cinema Dramatic Competition at this year's Sundance Film Festival, and reports suggest it's a thoughtful, moving drama about a complex and emotive subject.In cinemas October 15. Read our review here.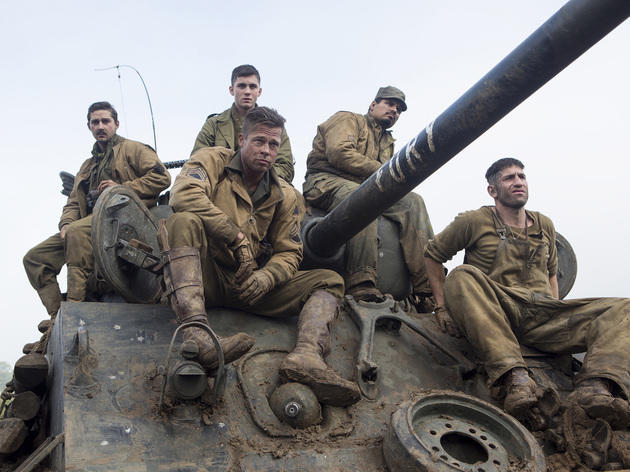 9/10
by David Ayer, with Brad Pitt and Shia LaBoeuf
'Training Day' scribe turned filmmaker David Ayer directs megastar Brad Pitt, alongside some other people who aren't Brad Pitt, but wish they were (one of whom is Shia Labeouf). Four years after he single-handedly smashed the Nazi high command in 'Inglourious Basterds', our Bradley is being called back to the front. This time he's playing a Sherman tank commander called (yes!) Wardaddy, who leads his hard-bitten crew on a death-or-glory mission in the dying days of WW2. We haven't been too sold on Ayer's directorial work so far – 'Street Kings' and 'End of Watch' – but this has got old-school meaty treat written all over it.In cinemas October 22.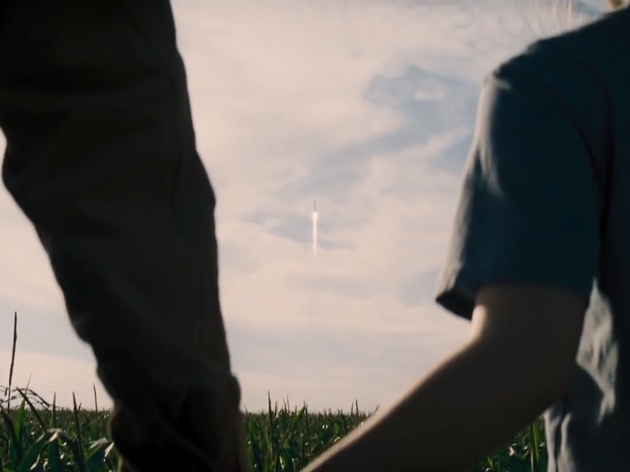 10/10
by Christopher Nolan, with Matthew McConaughey and Anne Hathaway
'Dark Knight' director Christopher Nolan rounds up a raft of stars including Matthew McConaughey, Anne Hathaway, Jessica Chastain, Casey Affleck, Michael Caine, John Lithgow and the great Ellen Burstyn for this mysterious sci-fi adventure. The fanboy's favourite, Nolan is sure to set a few geeky pulses pounding with his first post-Bat feature. The plot is still tightly under wraps, but we know that it's about a group of scientists who discover a wormhole allowing for interplanetary travel. It may also involve time-hopping and multiple dimensions. The cast is stunning, the setup sounds killer. Let's hope Nolan can inject it with some of the spark of 'The Dark Knight' rather than the frosty clever-cleverness of 'Inception'.In cinemas November 5.