Monument 0: hanté par la guerre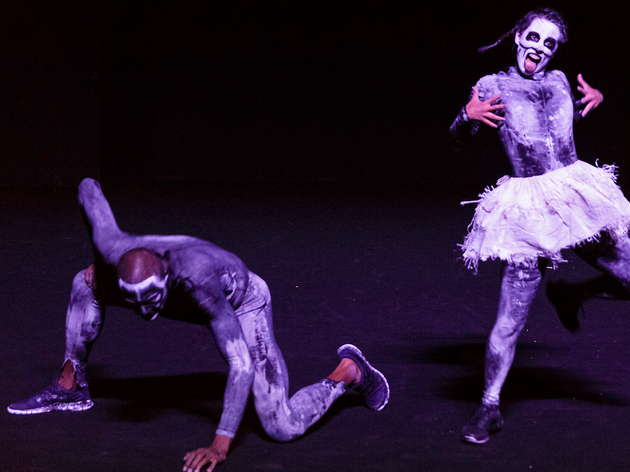 A unique, restless dance piece draws on tribal traditions to explore themes around conflict.
Subtitled 'haunted by the war', Hungarian choreographer Eszter Salamon's 'Monument 0' is no ordinary dance performance. Six dancers clad in ashen colours elaborate movements that draw on tribal dance and hip-hop, complete with facial grimaces and beating the ground with sticks. Masks, body painting and war dances are used to raise ghosts, commemorate the fallen and memorialise the conflicts that tear apart countries and people. The feverish choreography can be confusing, and you can find yourself wishing for subtitles – is the piece historic, activism or caricature? But the nervous restlessness nevertheless forms a unique piece of dance, sure to challenge and intrigue fans of the art form.