Carousels in Paris
Take a spin – and don't forget to wave when you swing round again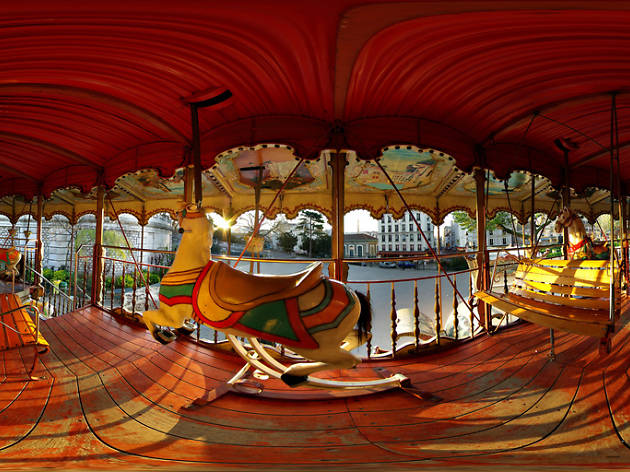 1/5
© Alexandre Duret-Lutz
Hôtel de Ville

Enjoy riding the wooden horses and carriages on one of Paris's most popular old fashioned two-storey carousels. This beautiful carrousel comes and goes from the outside the Hôtel de Ville, but when it's there it's a great way to relax after skating on the nearby rink.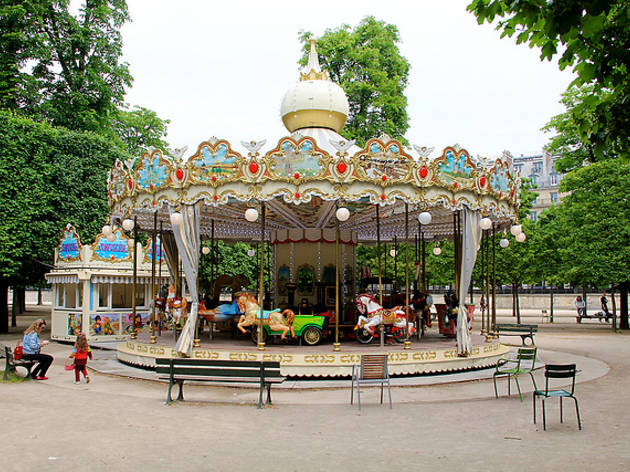 2/5
© Elsa Pereira
Tuileries

This beautiful old-fashioned ride turns faster than any other carousel in Paris. Complete with two storeys, wooden horses, carriages and plenty of mirrors, a ride on this Tuileries attraction is always well worth it. Afterwards enjoy the nearby playground before heading for hot chocolate at Angelina's.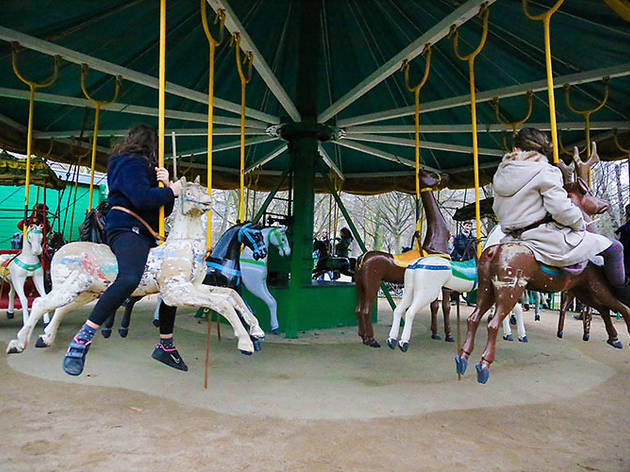 3/5
Jardin du Luxembourg

Less fancy than the double-decker carousels scattered around the city, the carousel at the Jardin du Luxembourg is charming nonetheless. One of the oldest ones in Paris it dates back to 1879 and was designed by the Opéra's architect Charles Garnier.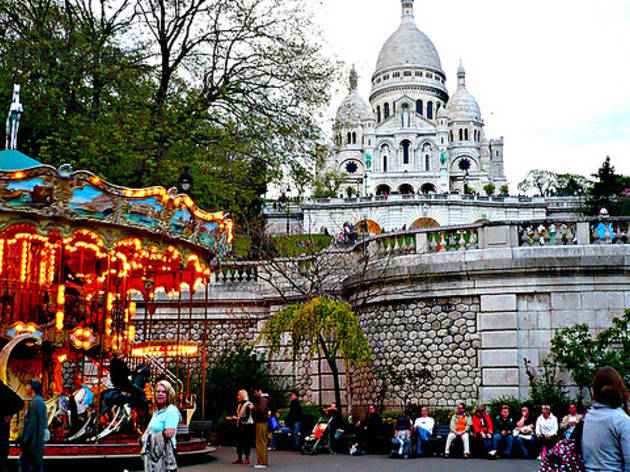 4/5
Sacré-Coeur

Christmas cheer abounds in Montmartre, so take a few spins to really soak it all in. After taking a stroll around the artist's stands at Place du Tertre and visiting the Sacré Coeur, relax on this Venetian 18th century merry-go-round at the foot of the Butte.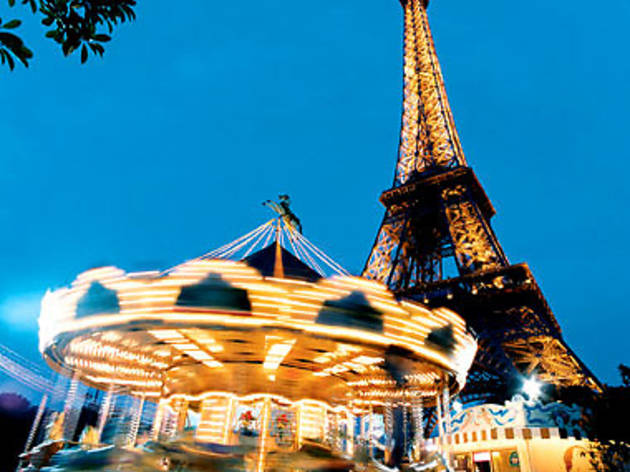 5/5
Trocadéro

With the Eiffel Tower just behind, it's a stellar photo op for next year's Christmas card. Ride horses, cars or even a hot air balloon at this double level carousel in the Jardins du Trocadéro.
Christmas in Paris may be a season of roasted chestnuts and church choirs, but it's also a time when the sharp, sweet scent of cotton candy makes the nose tingle, and the tinny music of the city's merry-go-rounds floats in the air.

Even out of Santa season, Paris is heaven for kids looking for a sweet ride: carousels are an entrenched part of French childhood, as are the games of rings played on them. Most parks in Paris have one, such as the one in the Jardin des Plantes, with its dodos and dinosaurs, and the small one at the Jardin de Luxembourg, not grand or fancy at all, but well-loved, with its weathered elephants and unembellished horses.
During the holiday season, between December 19-January 4 2016, the city lets children ride the many carousels for free, giving parents a few spare moments to catch their breath between preparations and shopping. Here are some of the most iconic and well-placed carousels to ride in style, or at least with a view.