The 50 best dishes in Paris: international cuisines
Cooking from around the world that adds to Paris's riches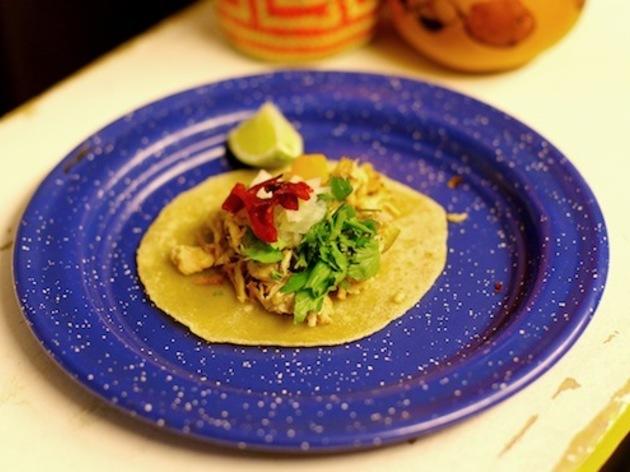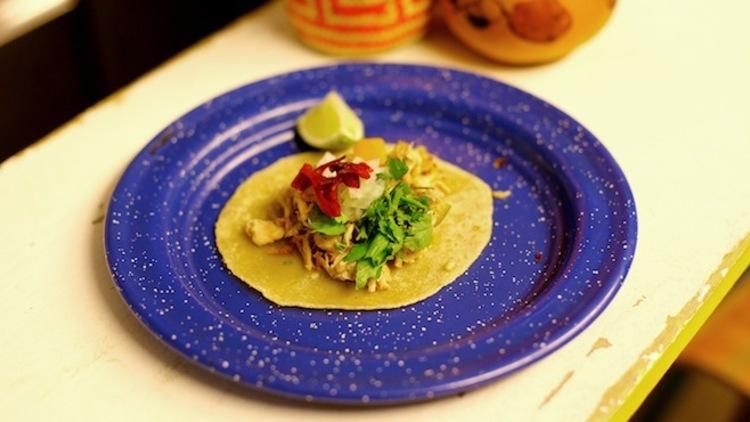 1/10
© Time Out / Laurie Grosset
Tacos at CandelariaThanks to some cartoon-led French TV advertising, tacos in a Parisian's mind are a sort of cheery, colourful, spicy exotic sandwich, and this is exactly what you'll get at La Candelaria – not necessarily the most authentic, but still a much-loved snack. They're served in an atmosphere that's just as fun, and the venue comes complete with a popular cocktail bar.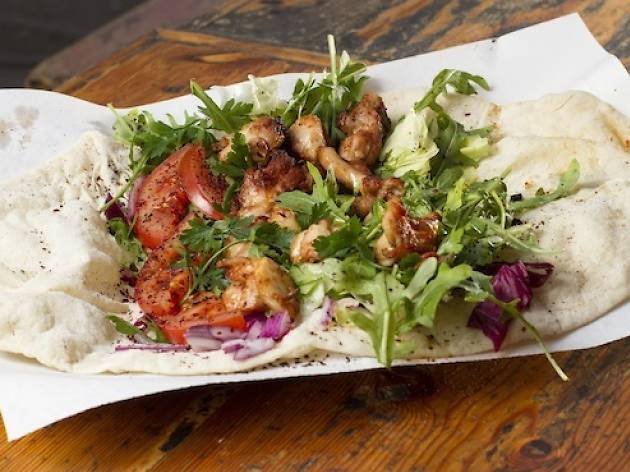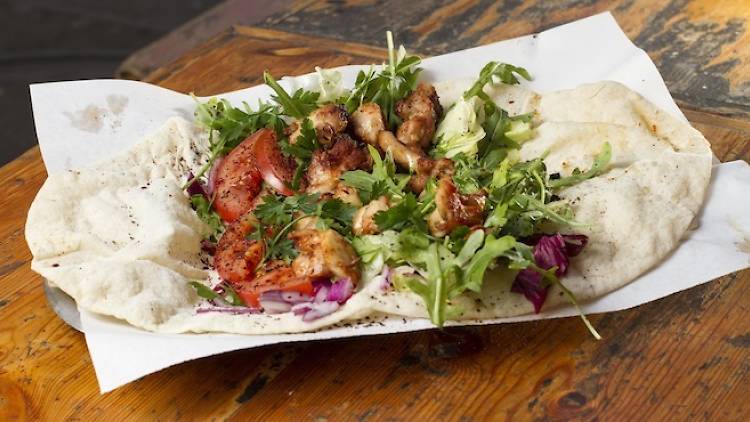 2/10
© Time Out / Oliver Knight
Dürüm sandwich at Urfa DürümThe dürüm Kurdish sandwich can come with with steak, chicken, lamb's liver (€6) or straight up lamb (€7.50). Just a few minutes' wait and it arrives perfectly cooked, wrapped in its flatbread, piping hot and accompanied by tomatoes, red onions, rocket, parsley and lettuce. No chips, mayo or harissa – this is to be eaten as it is. Since it's all superb, there's no need of any further extras.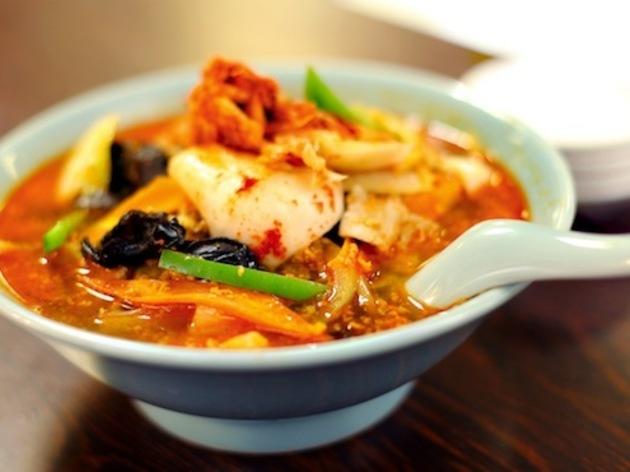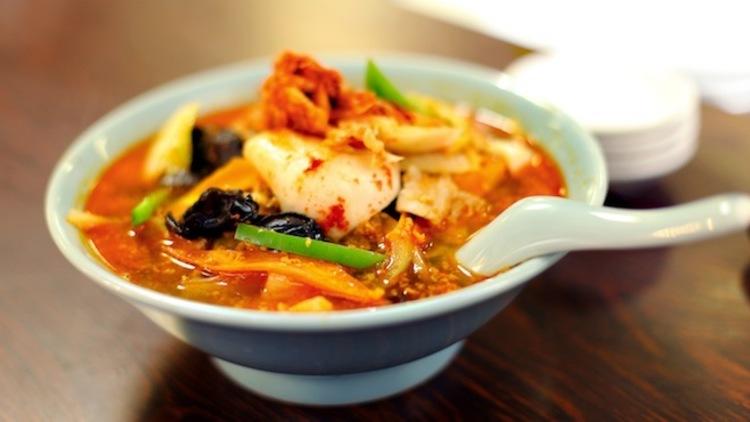 3/10
© Time Out / Laurie Grosset
Ramen at HigumaDive into a swimming-pool-sized bowl of noodles, pork, vegetables and bamboo shoots – ramen as cooked at the neighbourhood favourite Higuma. It's not the most elegant dish, but the rich broth and endless variations of ingredients more than make up for it. We love the version with spiced cabbage.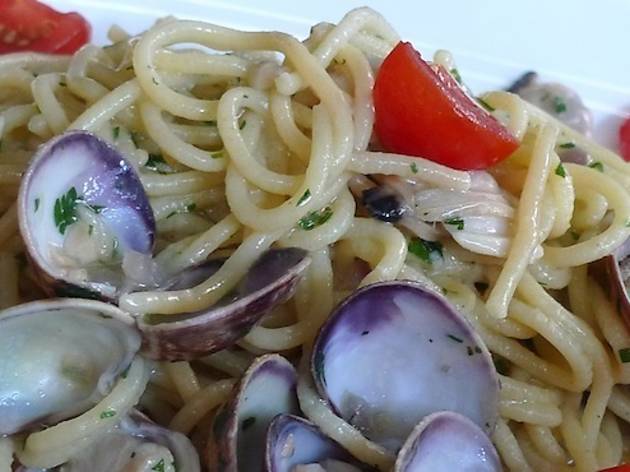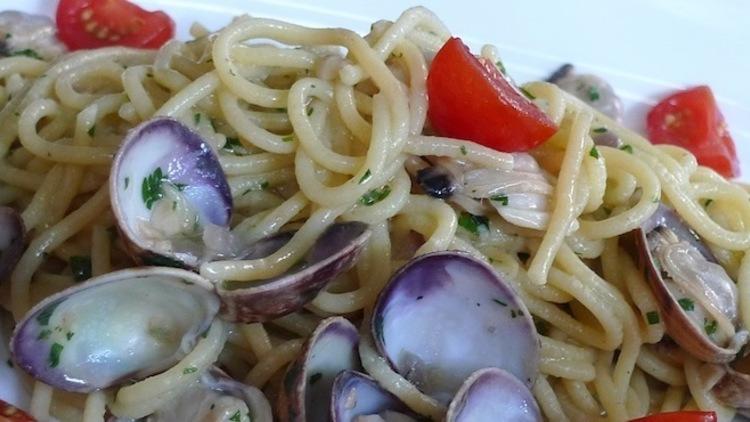 4/10
© Time Out
Spaghetti alle vongole at Procopio Angelo While the Italian passion for pasta might not be quite as deeply ingrained in Paris as in Rome, you can still find a good range of rigatonis, fusillis, farfalles, garganellis, conchiglies, macaronis and more in the French capital. At Procopio Angelo, the speciality is fresh, handmade spaghetti – done alle vongole (with clams), it's something rather special.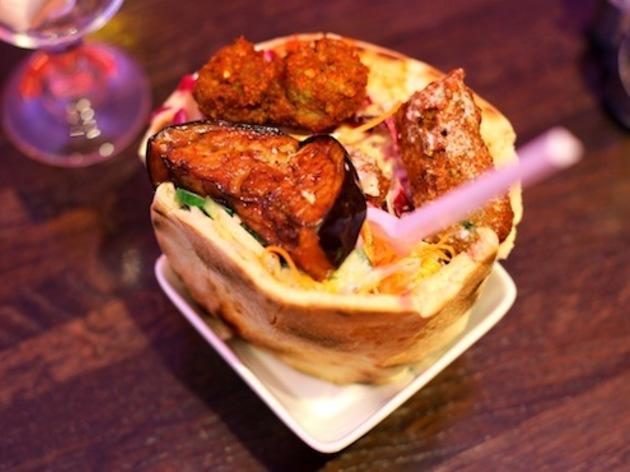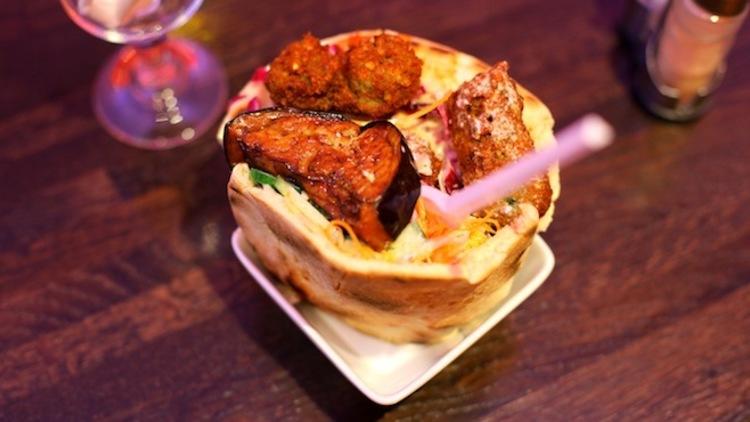 5/10
© Time Out / Laurie Grosset
Falafel at Chez HannaOne of those dishes whose provenance is bitterly disputed from Beirut to Tel Aviv, each country claiming ownership of its origins – a lot of pressure for a simple ball of chickpeas. In the Rue des Rosiers in the Marais, it's a little bit similar, with innumerable cafés claiming to serve the best falafel in Paris – to skip the queues outside L'As du Falafel, we'd recommend the ones at Chez Hanna.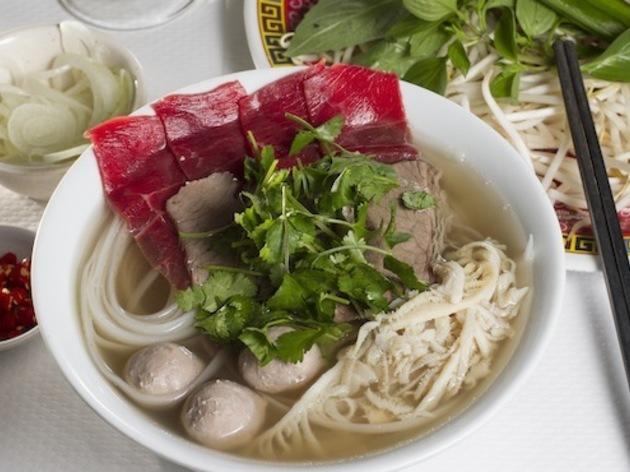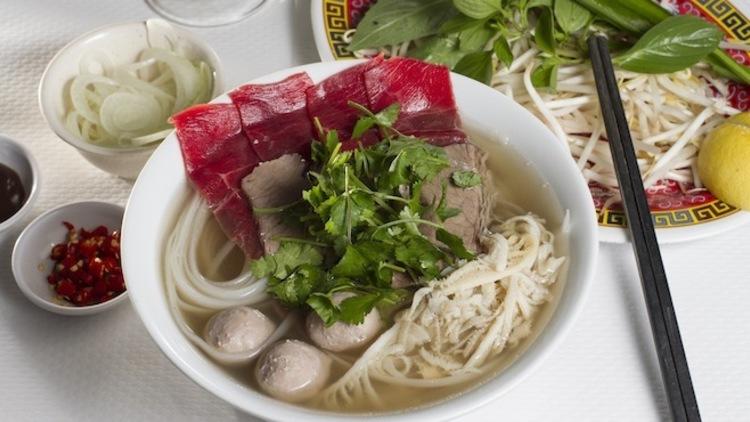 6/10
© Time Out / Oliver Knight
Pho at Pho 14When tackling your bowl of pho, start with the plain broth, perhaps with just a few onions and soya shoots added – then, bit by bit as the liquid level goes down, add herbs, chilli, sauce and lemon. This is how it's done in Vietnam – so that as you eat on, you get a whole different set of soups.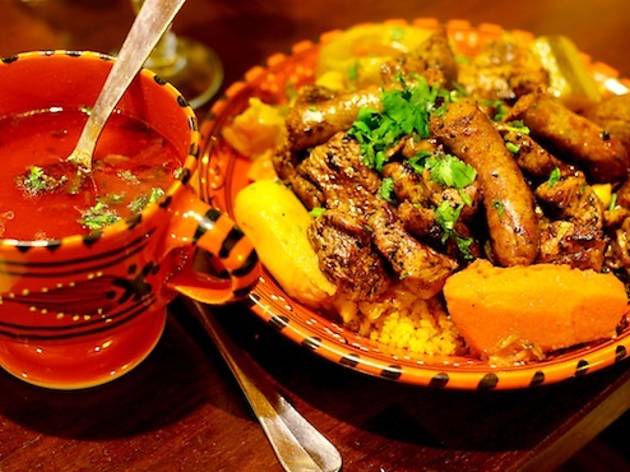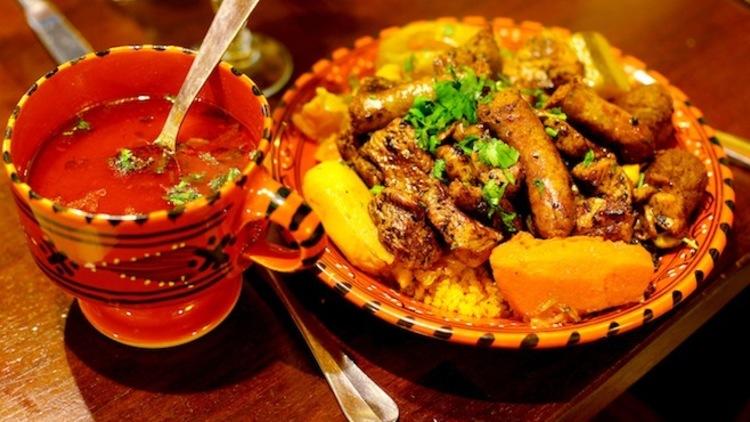 7/10
© Time Out / Laurie Grosset
Couscous at Le Petit Bleu France's third favourite dish according to a 2011 survey (behind duck confit and moules-frites), this Moroccan dish has everything to satisfy even the fussiest foodie – semolina, stock, vegetables and well-cooked meats. At Petit Bleu, a Moroccan canteen clinging to the side of Montmartre, it's done perfectly. You might find more refined versions elsewhere, but they'll never be as good, generous and cheap as this (€10 a throw).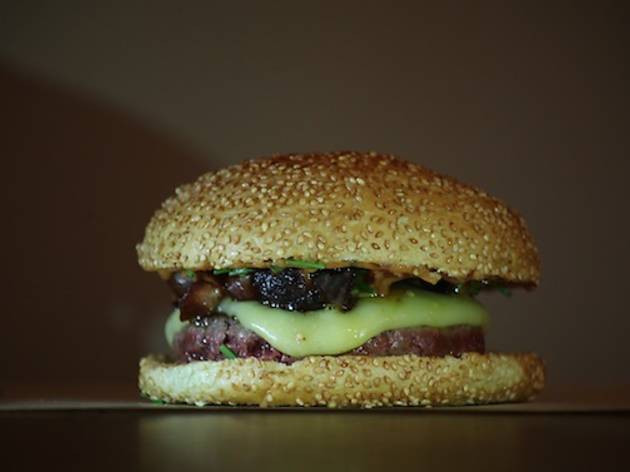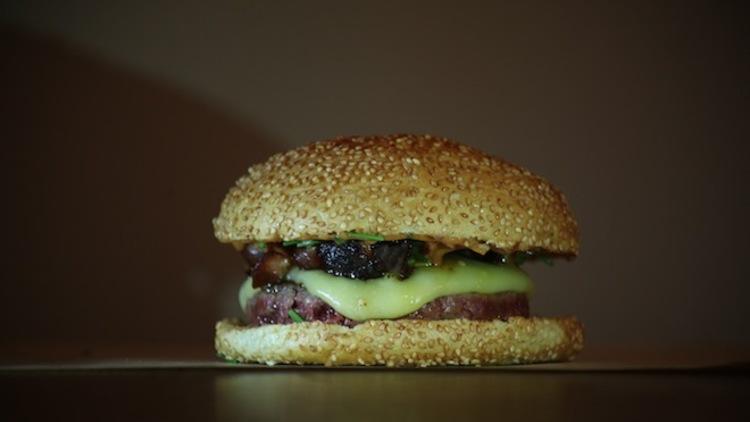 8/10
© Big Fernand
Burgers at Big FernandThere was always going to be a burger on this list. The choice wasn't easy – Paris has seen an explosion recently in canteens dedicated to the humble burger, each more gourmet than the last. But in the end we like to go to Big Fernand, a little hole-in-the-wall joint that reinvents the American speciality with a Parisian twist. Named after different French regions and using local ingredients, the results are delicious.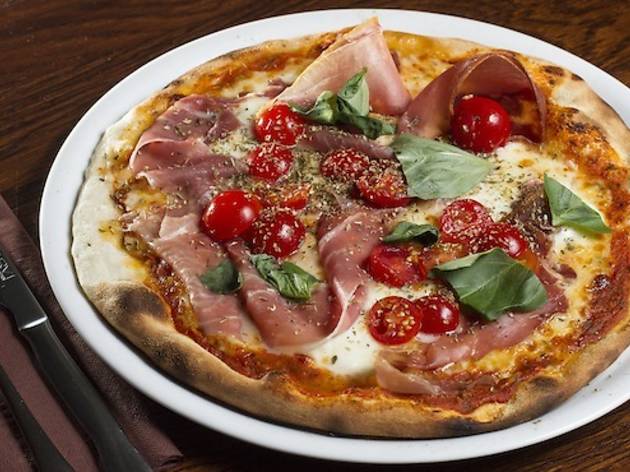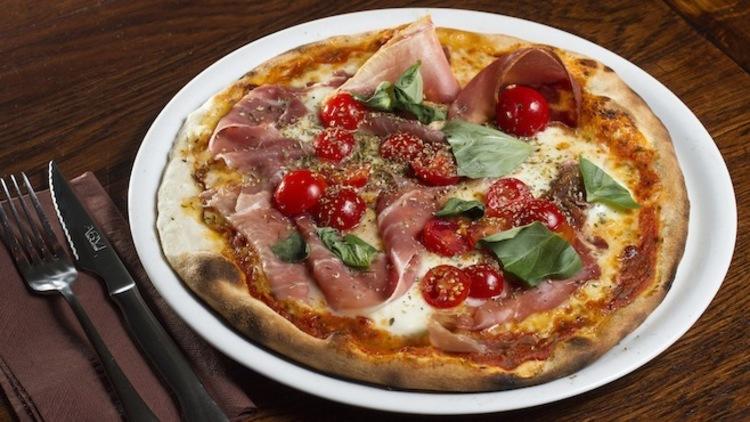 9/10
© Time Out / Oliver Knight
Pizza at Amici MieiPizza started out as a poor man's food in Naples, before coming one of the emblems of the globalisation of food culture – an Italian minister has even requested that it be declared a world heritage foodstuff under the auspices of UNESCO. It can be found with almost any topping, but simplicity suits it best: tomatoes, cheese, charcuterie. This is what's on offer at Amici Mei – pizza without faff, made with the very best ingredients.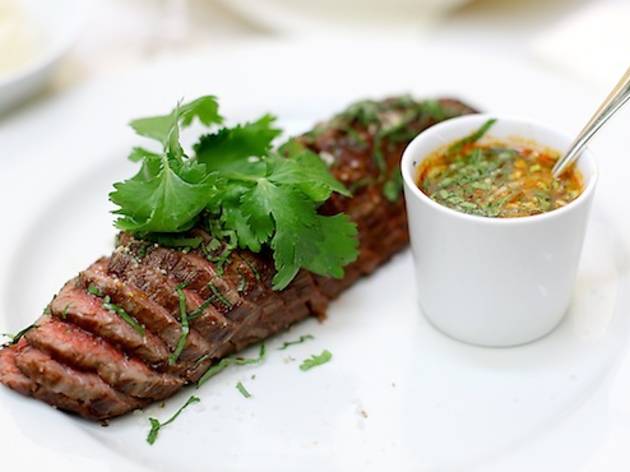 10/10
© Time Out / Laurie Grosset
The 'weeping tiger' at l'Hôtel CostesIt's the dish that all Paris demanded once it landed at l'Hôtel Costes, the darling of the glitterati in the French capital. Long-marinated, extremely tender beef filet cut into thin strips with a light scented secret-recipe sauce (there's at least a dash of chilli, lime and coriander). A great dish that nevertheless costs an arm and a leg (€46) – weeping tiger, crying wallet.