Heads up! We're working hard to be accurate – but these are unusual times, so please always check before heading out.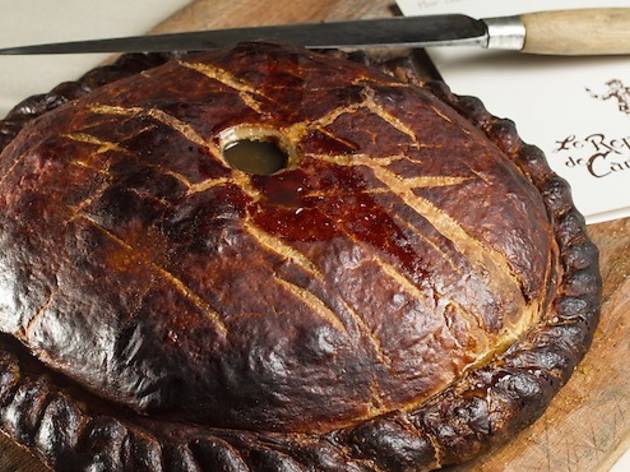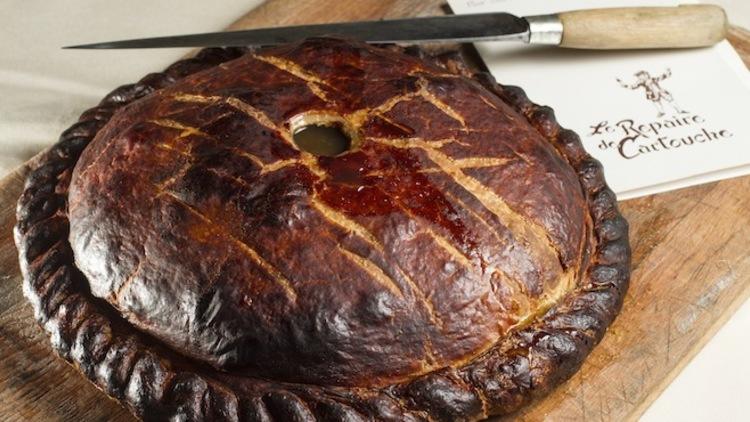 1/10
© Time Out / Oliver Knight
Pâté en croûte at Le Repaire de CartoucheThough it has spent a long time out of fashion, the pâté en croute (a sort of gourmet pasty) has come back in full force in recent years, and the version at Le Repaire du Cartouche is formidable, with a thick crunchy crust, strongly-flavoured seasonal ingredients and a light refreshing jelly. It's at its best in autumn, a mix of game and truffles. A good, solid bistro classic.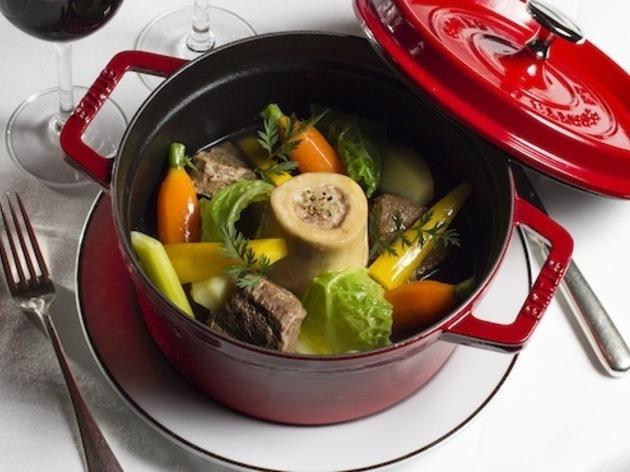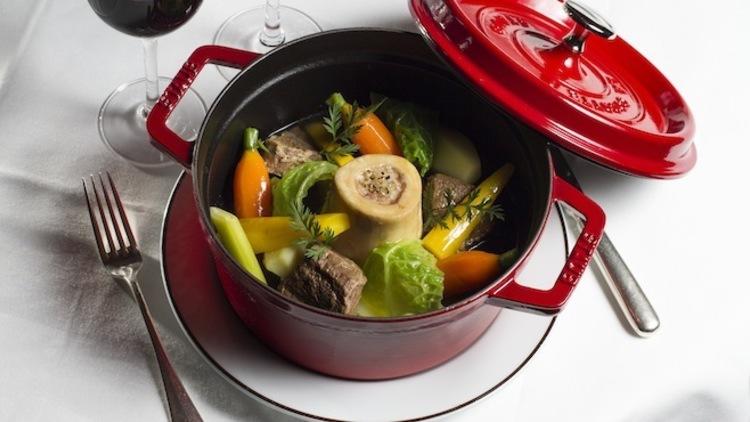 2/10
© Time Out / Oliver Knight
Pot-au-feu at La GauloiseThe ultimate in comforting stews, the best pot-au-feu is a cauldron of treasures: boiled beef and vegetables, ideally with a marrow-rich bone. Generous, full of flavour and unostentatious, at La Gauloise it's served in its own little black casserole with bouillon, carefully-chosen meat from Aubrac and a pile of baby vegetables. With this dish, you'll outlast the winter.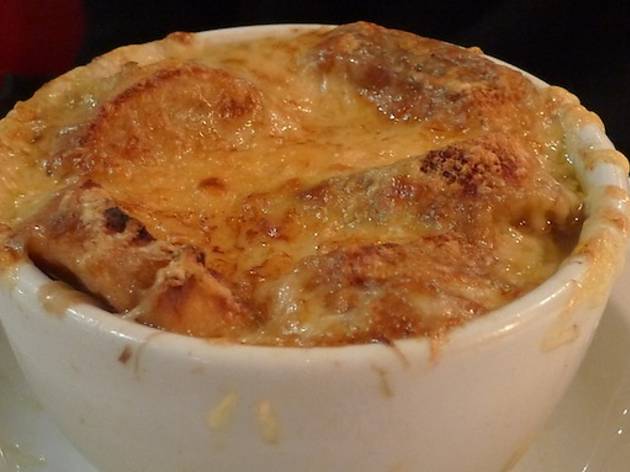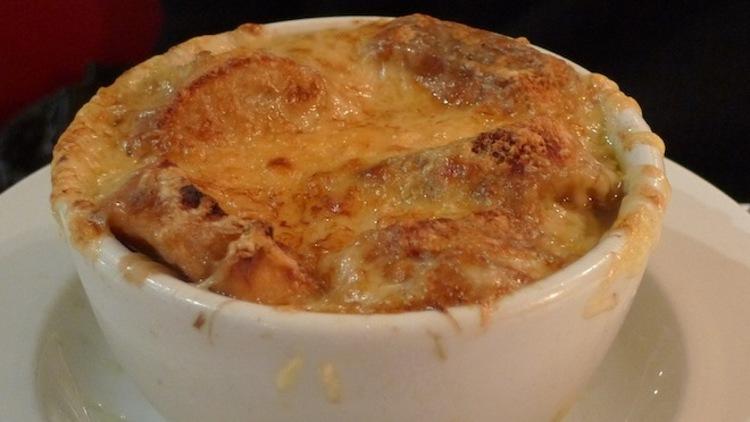 3/10
© Time Out
Onion soup at Brasserie Mollard If Parisian nights turn blue, this is the dish to bring the colour back into your cheeks. The version at art nouveau-themed Brasserie Mollard comes without frills in its plain white bowl, thick, steaming, garnished with big croutons and covered in a pillowy layer of grated cheese that's as comforting as a hug. Best for states of extreme hunger and/or nostalgia.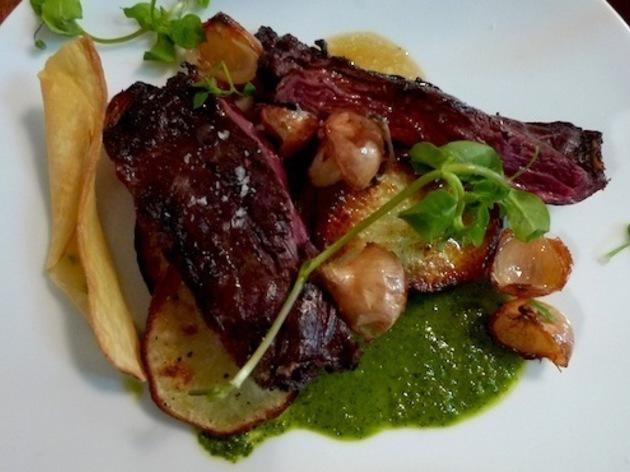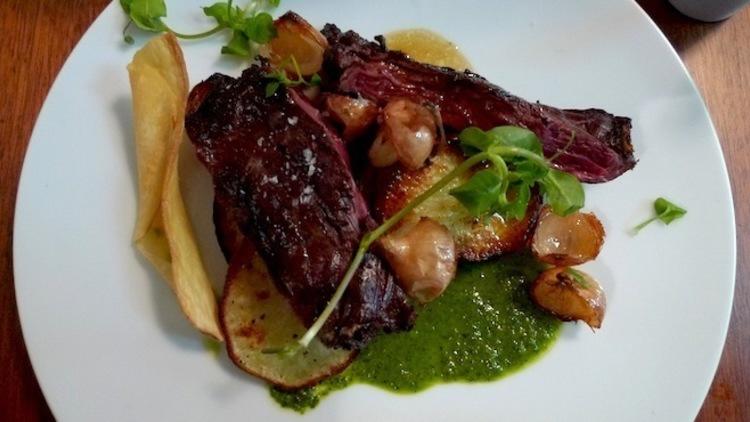 4/10
© TR / Time Out
Beef entrecôte at La PulpériaIf bistros had a muse, it would be the entrecôte. At La Pulpéria, it's revisited by a talented Argentinean chef and takes on some of his fiery temperament as the 'churrasco de pampas', an arresting, magnificent, bloody steak served with rissole potatoes and herby, garlicky, spicy chimichurri.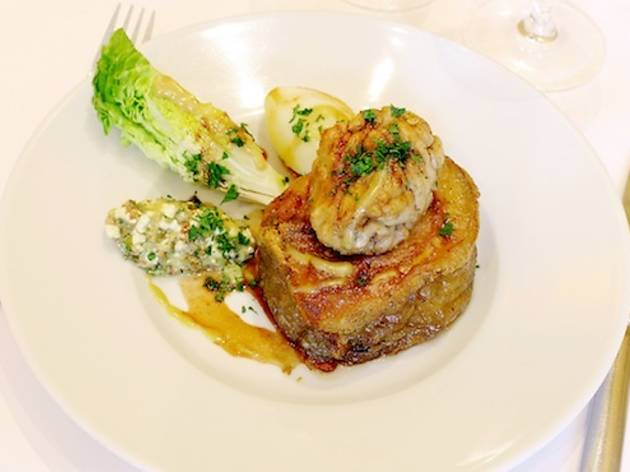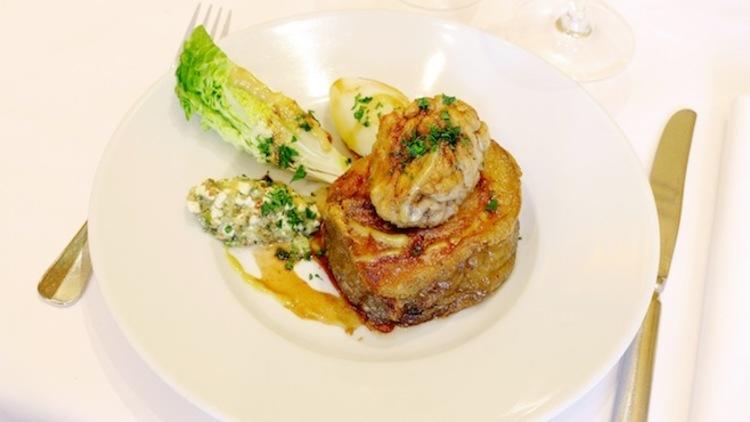 5/10
© Time Out / Laurie Grosset
Calf's head at RibouldingueFamously the favourite dish of former President Jacques Chirac, it's easy imagine the entire face of a baby cow arriving on your table with a flourish. Don't worry, at Ribouldingue, famous for its offal, it comes rolled and fried, with the grilled brains and an exquisite sauce gribiche. So if you're up for giving it a go, head here.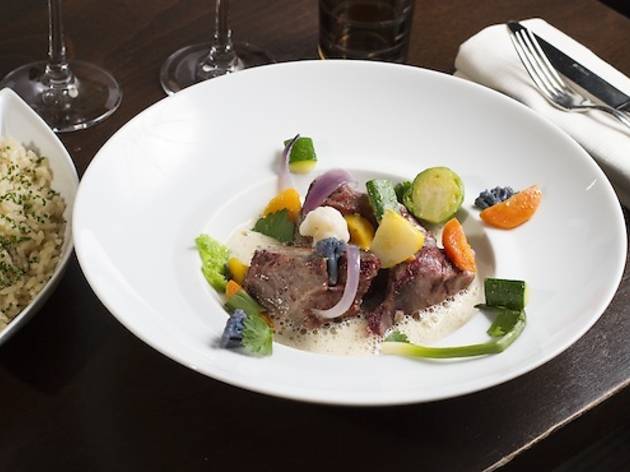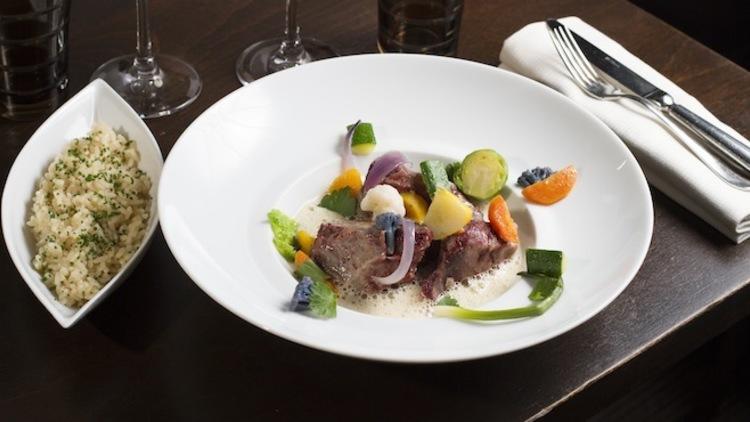 6/10
© Time Out / Oliver Knight
Veal blanquette at JadisThe pearly whiteness of the butter sauce, lifted by lemon juice, gently enfolds carrots, Paris mushrooms and slow-cooked meat – all the secrets of a good veal blanquette. A lovely dish, a bourgeois extravagance that was served as a starter in the 18th century. At the end of the Second World War, blanquette with a side of white rice became a main dish. At Jadis, it's made with the veal cheek, making it exceptionally tender.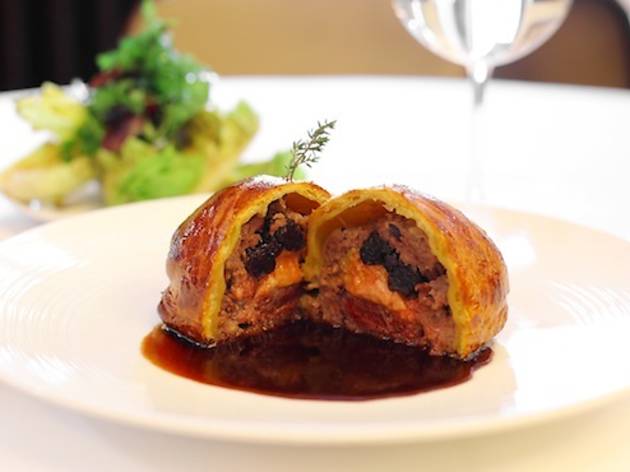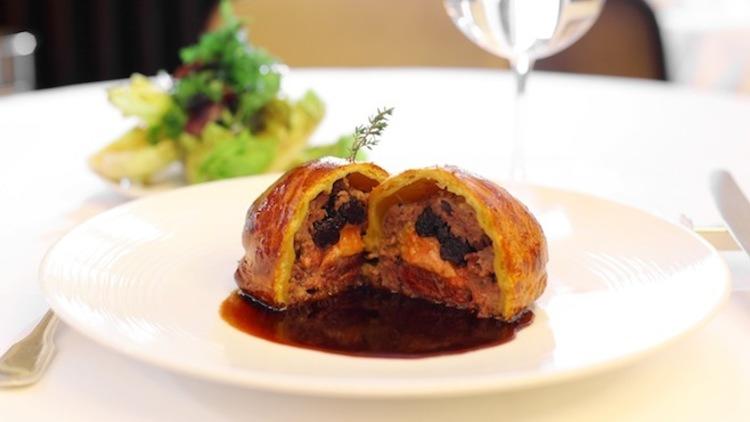 7/10
© Time Out / Laurie Grosset
Pheasant and foie gras pie at Bistro VolnayJust the name alone is almost enough to sate an appetite. A royal dish that takes two of the most valued fowls in French gastronomy and put them together in a whole that's crunchy, firm and fine all at the same time. The version at Bistro Volnay is beyond perfect.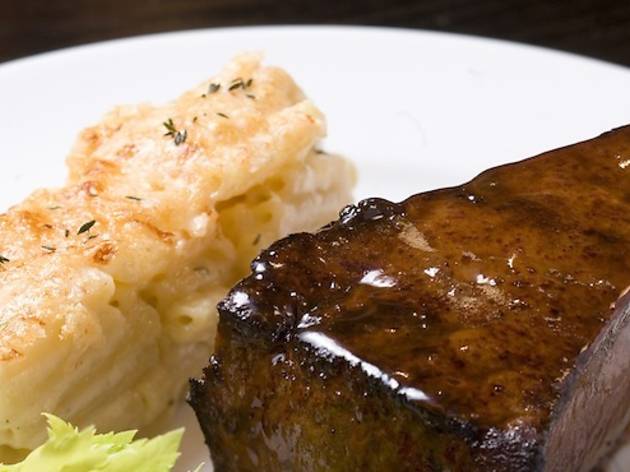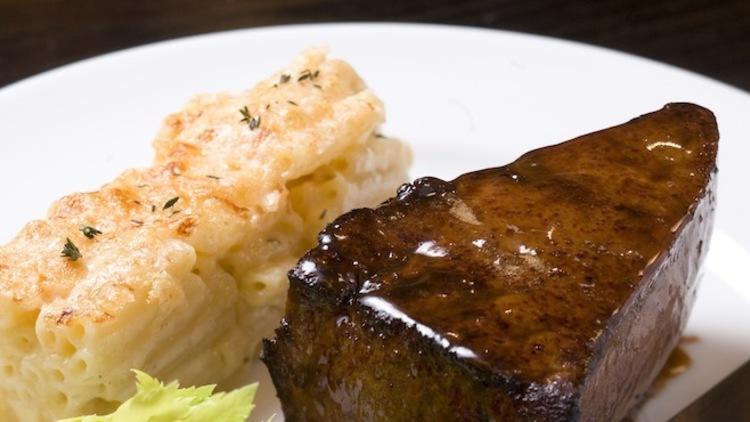 8/10
© Maurice Rougemont
Veal liver at Caméléon A divisive dish in France, some think of veal liver as a buttery creation with the comfort of childhood, while other regard it with the same school-dinners-induced horror as they do beef tongue. Still, this is an unmissable delicacy. For a seriously high class version, head for Caméléon. The king of liver in Paris will never lose his crown, and for good reason: the liver, from Corrèze, is first glazed in wine vinegar before being served in a thick slice accompanied by a royal macaroni cheese.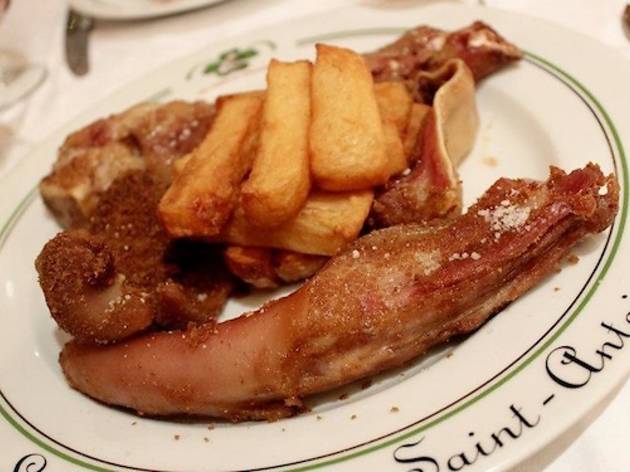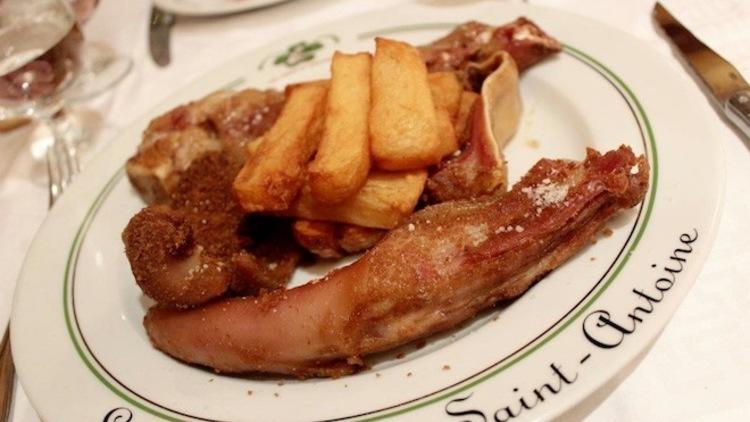 9/10
© Time Out
Tentation de Saint-Antoine at Au Pied de Cochon Enough to tempt even the most asetic of medieval monks, this legendary dish is as calorific as it is delicious. The pig snout is breaded and soft, the muscly tail fibrous and full of flavour, with crunchy ears and a tasty foot that needs to be patiently picked apart (it's got 32 little bones). It comes with chips and béarnaise sauce, which push the indulgence to extremes – there's nothing catholic about this 'temptation', but we're not saints.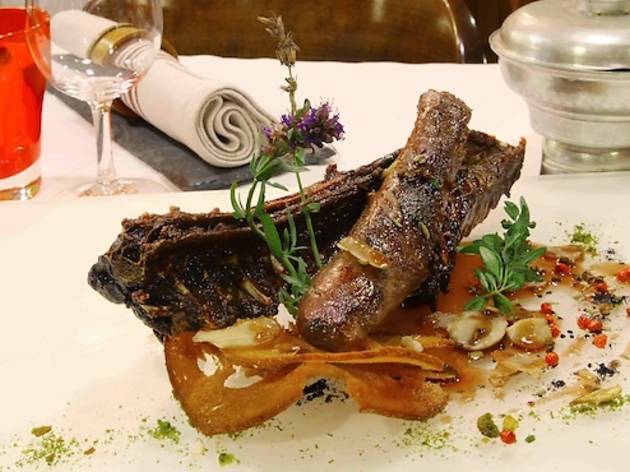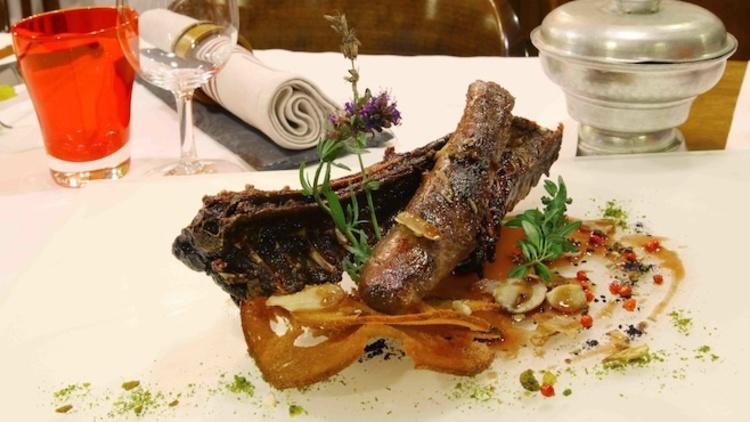 10/10
© Time Out / Laurie Grosset
Saddle of hare at Chez L'Ami Jean It's best not to think too hard about the rear end of the hare from which the 'saddle' is taken, and to just appreciate the flavour when it turns up on your plate. It's easy enough at Chez L'Ami Jean, where this is the speciality, among other game. The recipe is constantly reinvented, and the dish cooked in all seasons and with all sauces. In winter, for example, it is prepared with hops, vanilla and a spike of cocoa.
The 50 best dishes in Paris: bistro food
Both traditional and trendy