Heads up! We're working hard to be accurate – but these are unusual times, so please always check before heading out.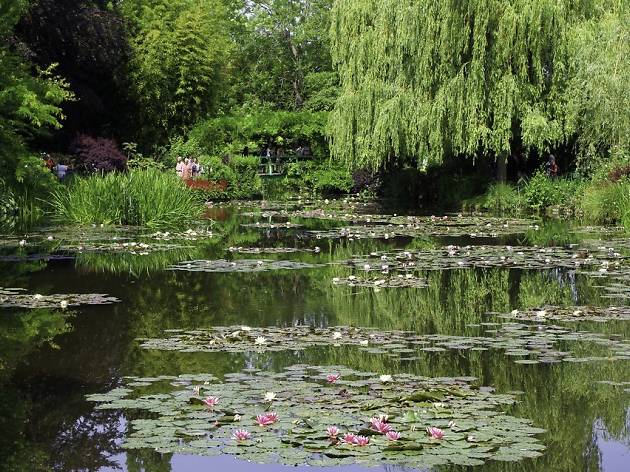 Giverny
Escape the city and wander through the gardens that inspired Monet's impressionist art
It takes just an hour to reach Giverny from Paris, but this small village feels a world away. Here in the sleepy Pays d'Eure life moves at a more tranquil pace, much as it did when Monet lived and painted here from 1883 until his death in 1926. It was at his family home that he produced some of his most famous works, including his celebrated water lily series, Les Nymphéas. Today, his magical gardens and the nearby Musée des Impressionnismes are one of the most enjoyable day trips from Paris, drawing around half a million visitors each year.
The Fondation Claude Monet (buy your ticket online to skip the queues) includes Monet's house and gardens, and is open from April 1 to November 1. Clever seasonal planting means the gardens are a delight to visit throughout the year, and even on the busiest days crowds detract little from their charm.
Crocuses and tulips herald the arrival of spring in April, before yellow irises, peonies and wisteria appear as the weather warms up; this is when the gardens are at their most romantic. In summer, roses, poppies and dahlias add splashes of pink, with the famous water lilies generally blooming in July and August. Even in the crisp autumn air you'll find abundant colour and life thanks to displays of nasturtiums, violas and pansies.
The gardens fall into two distinct areas. Close to the house is the informal yet classically laid-out Clos Normand, where flowerbeds are intersected by avenues lined with fruit trees and arches draped in climbing roses. Across the road, now accessed via a small tunnel, is the Japanese-inspired Water Garden, created by Monet ten years after his arrival in 1893. It was amid these shady bamboo-lined walkways and weeping willows that Monet liked to work outdoors, and where he painted the famous water lilies and Japanese bridge.
Most visitors conclude by touring Monet's house. It's notable in its use of colour, from the dusky pink exterior to yellow dining room and petit salon bleu, where Monet's collection of Japanese prints is displayed. Any of the artist's own works you see here are reproductions; Monet donated Les Nymphéas to the Musée de l'Orangerie as a symbol of peace to mark the Armistice in 1918.
It's worth making time to visit the strikingly modern Musée des Impressionnismes, sited in a beautifully designed garden of its own. There's not much to see in the permanent collection, which covers Monet's influence on his contemporaries, but the annual exhibitions are excellent.
You might find well-curated collections of work by the likes of Sorolla, Degas or Manguin, or exhibitions on themes such as American impressionism.
Families with kids should look out for special events and tours, often including drawing or painting sessions.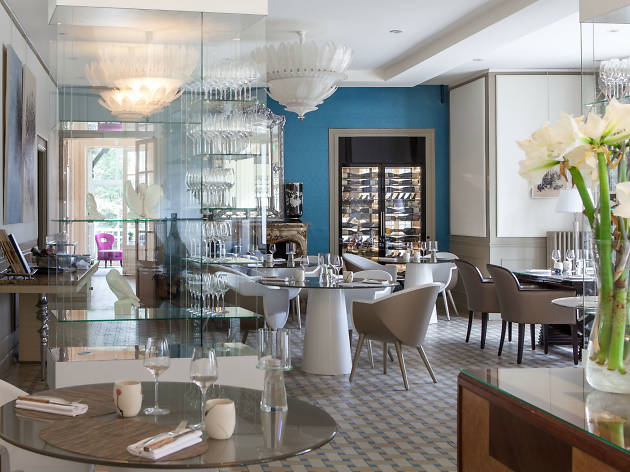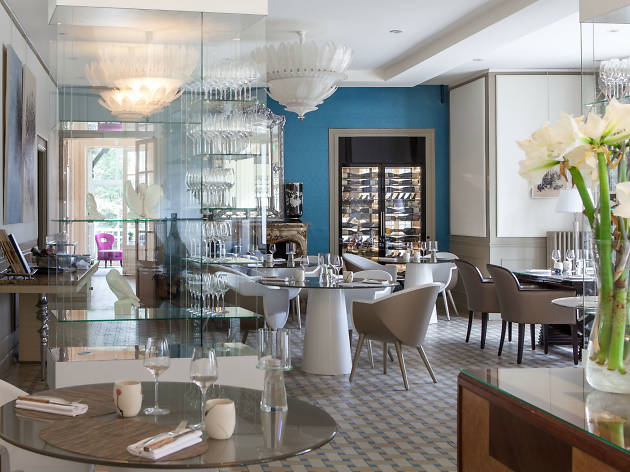 © Sébastien Siraudeau
In the summer, the café at the Musée des Impressionnismes is one of the most pleasant places to eat al fresco. Don't expect much from the bistro-style food (burgers, salads and so on), but the setting in the museum's gardens is delightful.
If you're looking to splurge, try hotel-restaurant Le Jardin des Plumes (1 Rue du Milieu). They've held a Michelin star for the last two years, and offer a €48 three-course lunch and weekday evening menu which aims to convey the ideals of the impressionist movement through food.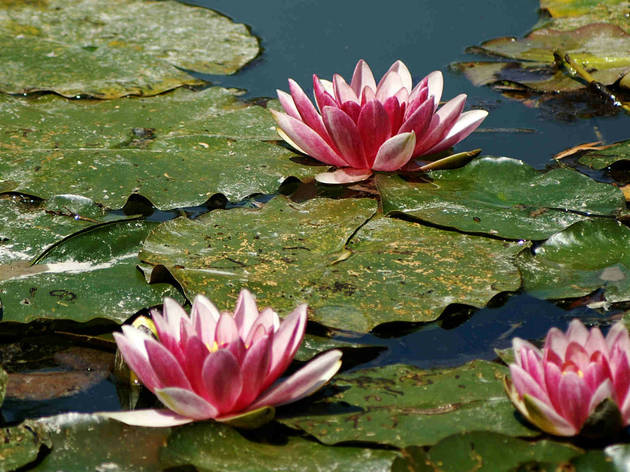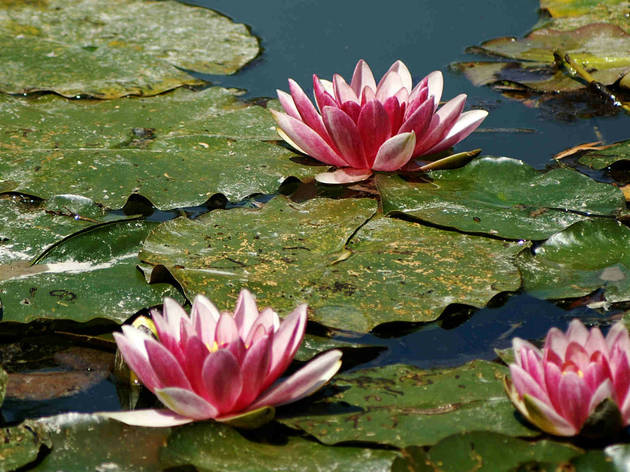 Avoid the expensive organised coach tours and make your own way to Giverny. A direct train from St Lazare takes 45 minutes to the town of Vernon, from where it's a pretty 30-minute cycle, mostly along a riverside path. You can hire bikes from the cafe by the station, L'Arrivée de Giverny (3 Place de la Gare), or if the sun's not shining, take the pricy shuttle bus that meets most trains.