Giverny
Wander through the gardens that inspired Monet's impressionist art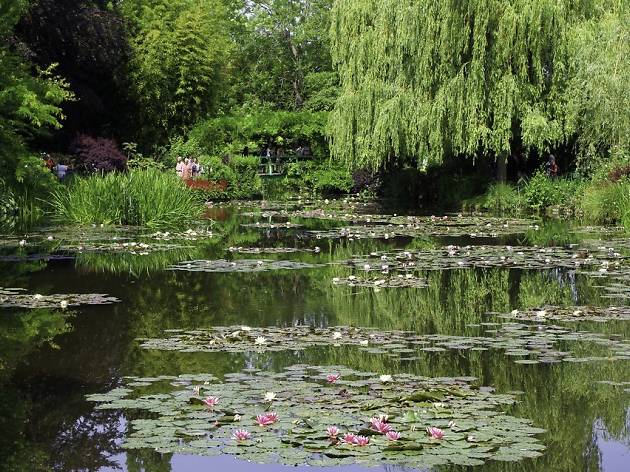 In 1883, Claude Monet moved his mistress and their eight children into a quaint pink-brick house (Fondation Claude Monet) he had rented in bucolic Giverny, and spent as much time cultivating a beautiful garden here as painting the water lilies in it. By 1890, he had bought his dream home and had a pond dug, bridges built and a tableau of greenery created. As Monet's eyesight began to fail, he produced endless impressions of his man-made paradise. The artist died here in 1926 but his influence is still omnipresent - notably in the Musée des Impressionnismes Giverny just up the road. The museum traces the Impressionism movement as a whole, but pays particular attention to the American artists who came to Giverny during Monet's lifetime to learn from the master himself.
It's no secret that painter Claude Monet was a gardener extraordinaire: The luxurious 'jardins' surrounding the artist's pink house in Giverny (where he lived for forty years) are an ode to the painter's green fingers, with lines of rose bushes, willow trees hanging over Japanese bridges, and lily pads floating on the ponds as if waiting for the father of Impressionism to return home...
Read more
The American Impressionist colony gets good coverage at the Musée des Impressionnismes (just up the road from the Fondation Claude Monet). But lovers of the painting movement will also discover a wide-ranging programme of temporary exhibitions aimed at dissecting the Impressionist movement as a whole, including its influence on painting during the second half of the 20th-century...
Read more