Fallenfest with Monkey Anna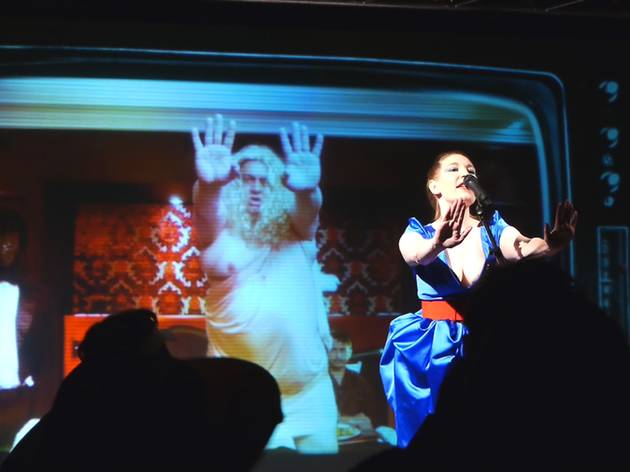 If you haven't heard of Monkey Anna and her interactive video concert, "The Monkey Anna TV Dinner Show", hurry to the Fallenfest festival at the Batofar on the 4th of February: The UK's BBC Introducing programme in North Yorkshire (part of the radio launch pad that discovered Florence and the Machine in 2008) has already hailed the Franco-British duo's sound as "infectious French influenced pop…so addictive...it stays in your head for days".
Monkey Anna (a.k.a Anna Brooke) works with Matthieu Joly (keyboardist of indie groups Neimo and Wolfpack Beartrack whose 'Modern Realm' single is part of Kitsuné's compilation album, 'Parisien II', out February 12) to create a new sort of pop - "cheeky pop" – a sound that's contagiously catchy, drawing its influences from 80s pop, West-End musicals, 70s disco, Britpop and the French Touch.
Fallenfest festival, which takes place most weekends in Paris, is a great place to unearth the city's emerging artsists. The Batofar concerts are the first step in the competition, which also organises events at the Boule Noire and La Cigale concert halls. February 4th promises to be an eclectic evening, mixing rock, pop, rap and funk signed Blinky, Soul Vibrations, Rise, and of course, Monkey Anna.
The evening continues into the wee hours too with the The Big Party, a night of soul, funk and hip-hop from 11.30pm.
Check out other Fallenfest evenings here.