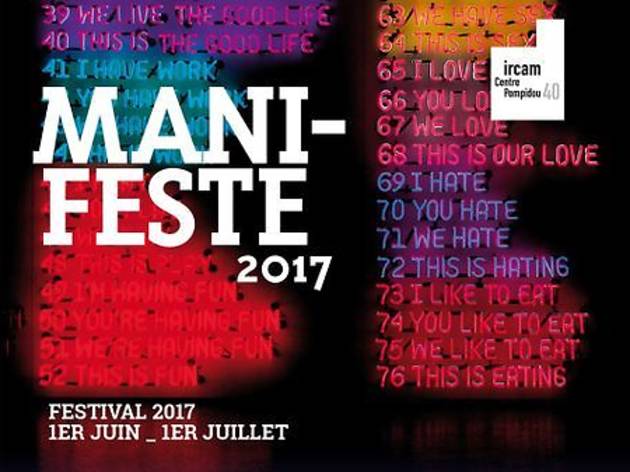 Festival ManiFeste
IRCAM's annual month-long festival, devoted to contemporary classical and experimental music.
When? June 1-July 1 2017.
What? An international, month-long festival devoted to experimental music.
Where? IRCAM, Athénée Théâtre Louis-Jouvet, the Centre Pompidou, Gaîté Lyrique, the Philharmonie de Paris, the Jardin du Palais-Royal.
Pierre Boulez's IRCAM is a research institute associated with the Centre Pompidou, specialising in the science of music and sound, as well as avant-garde electro-acoustical art music (think John Cage, or – obviously – Pierre Boulez). Every year the institute invites around forty world-renowned or up-and-coming composers and artists to participate in ManiFeste: a month-long series of concerts, performances, conferences and workshops in the institute's subterranean headquarters beneath the Stravinsky fountain, as well as other venues throughout the city. This year's program centres on the work of Lorenzo Bianchi Hoesch, Julia Blondeau, Carmine Emanuele Cella to name a few. More information is available here.
It might not quite have the international clout of London or Berlin, but Paris is no musical slouch: from the legendary jazz clubs to the thriving independent and underground music scenes, plus some seriously sharp record stores, there's everything here for the connoisseur...
See more Paris music festivals