The Crystal Ark + Pilooski b2b JG Wilkes + Pachanga Boys + Future Brown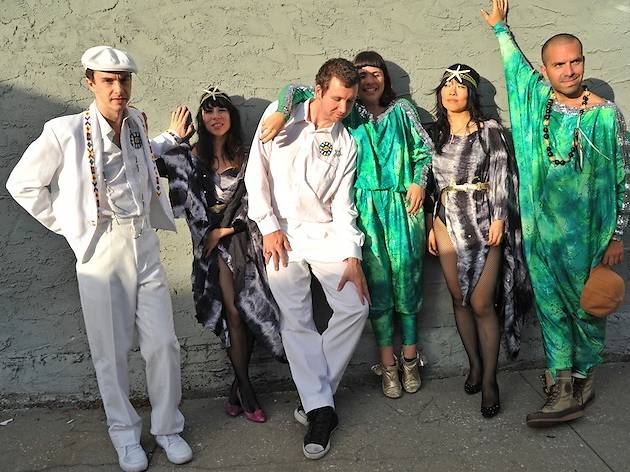 Headed up by DFA's resident wizard Gavin Russom and multimedia artist Viva Ruiz (and featuring Tyler Pope and Jaiko Suzuki, among other NYC underground notables), the Crystal Ark purveys a kind of paganistic synth-pop that's alternately hypnotic and funky; the band's live sets are by turns funny, weird and awe-inspiring. They're one of the unmissable acts of this year's Villette Sonique fest.

Pachanga Boys, also playing this afternoon, know how to make themselves heard. Comprising producers Superpitcher and Rebolledo, German and Mexican respectively, the duo swiftly made their names with a handful of airy tracks that fused folksy melodic lines and exotic percussion. Combined with a knack for eye-catching titles – they named their debut album 'We Are Really Sorry' – it's an arresting formula, which it looks like they'll replicate with their new project The Twins.

The line-up is completed by highly eclectic Parisian DJ Pilooski, grandee of Glasgow clubbing JG Wilkes and underground dance four-piece Future Brown.