Le First Restaurant Boudoir Paris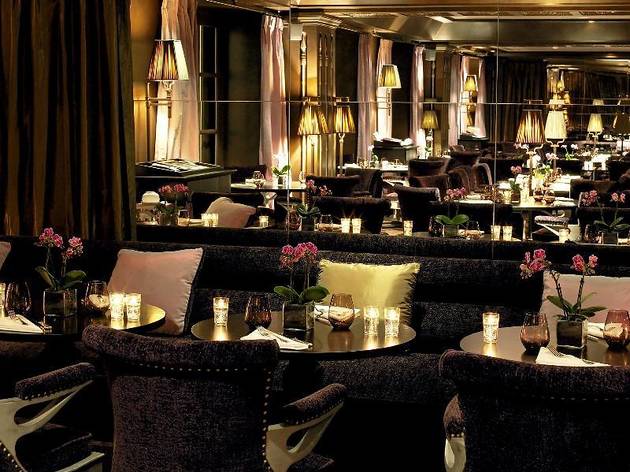 About
The content on this page is provided by a Time Out partner.
Le First Restaurant Boudoir Paris in Paris's glorious Westin Hotel – the 1st Arrondissement is the heart of Paris and Le First is right in the heart of the 1st. With views directly over the Tuileries, this elegant, neo-modern dining room is dressed in amazing purple silks and velvets, with long cushioned banquettes, multiple mirrors and drapes. The leaf-print flooring and silver spears take inspiration from the Tuileries, yet it all retains a flatteringly masculine air. It has an intimate ambience, as if you were entertaining at home. In fact, Le First is called a 'restaurant boudoir'. Chef Gilles Grasteau, the highest honour, has created an inventive menu that is a contemporary and refined twist on traditional brasserie-style cuisine. Like this: thin aubergine and ground mint tart with half-cooked sardine fillets, steamed cod dim sum style with crunchy herb salad, a fabulous luxury burger, chocolate and raspberry tiramisu. The Old World/NewWorld wine list is almost completely available by the glass. For groups of eight or more, there is a First
More menu – just four courses – though we'd be tempted to gather our guests or colleagues and treat them to the seven-course First Tasting menu. For larger groups, the Westin Hotel has a very professional staff on hand to help you create the event you desire.
Details
Users say