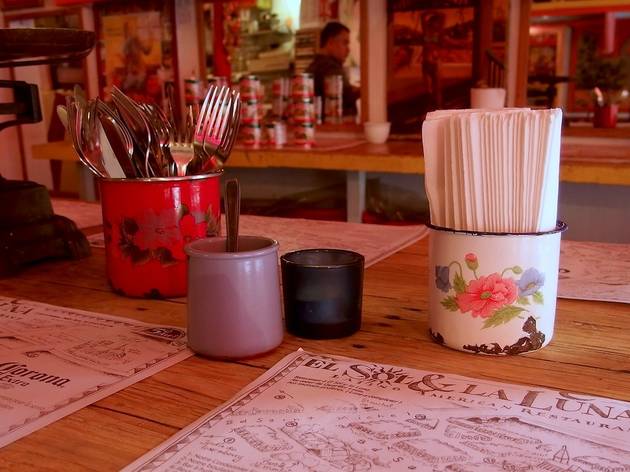 1/7
© Time Out Paris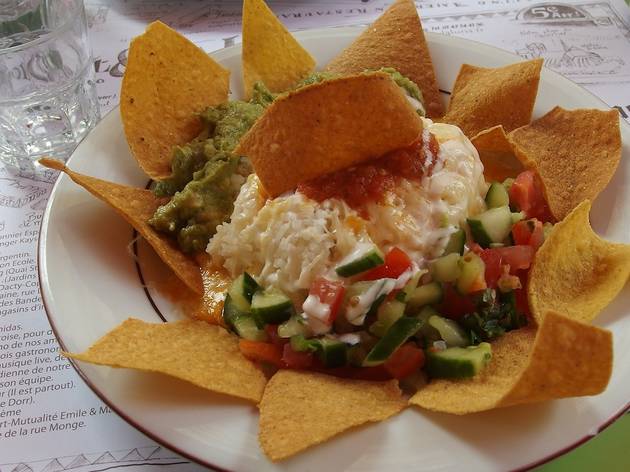 2/7
© Time Out Paris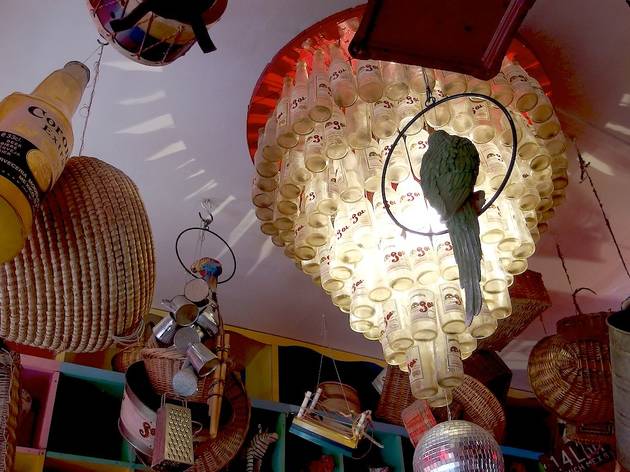 3/7
© Time Out Paris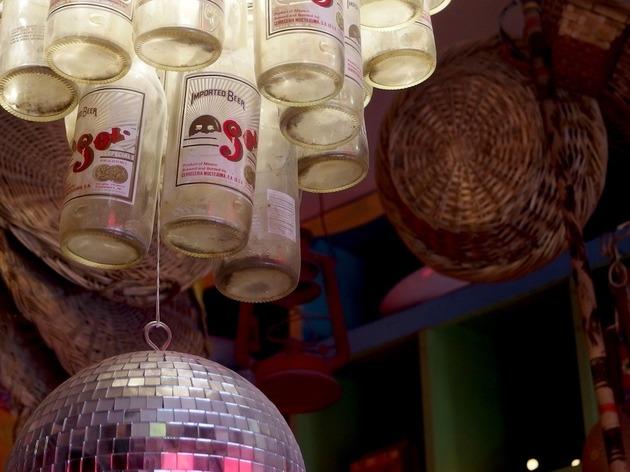 4/7
© Time Out Paris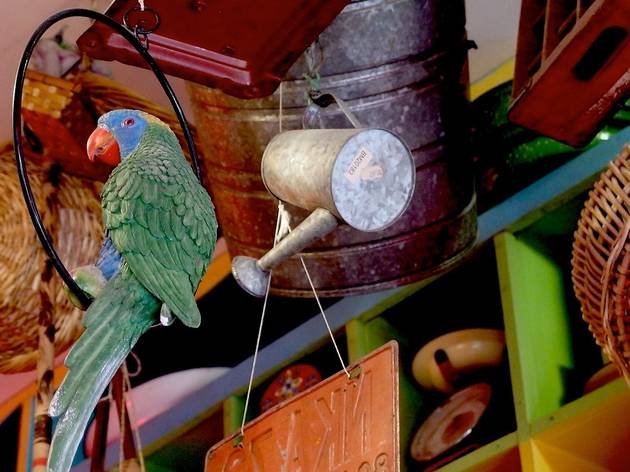 5/7
© Time Out Paris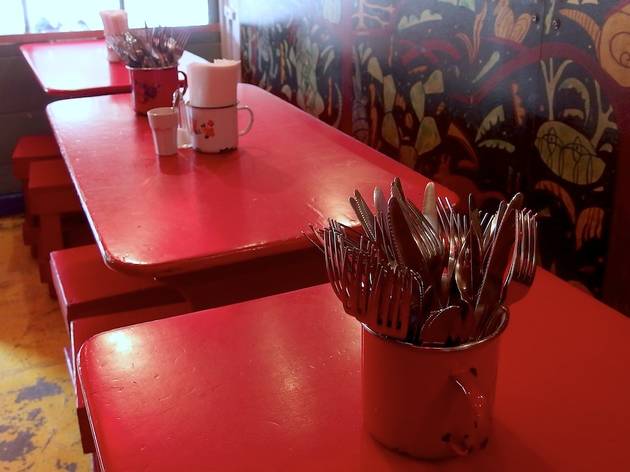 6/7
© Time Out Paris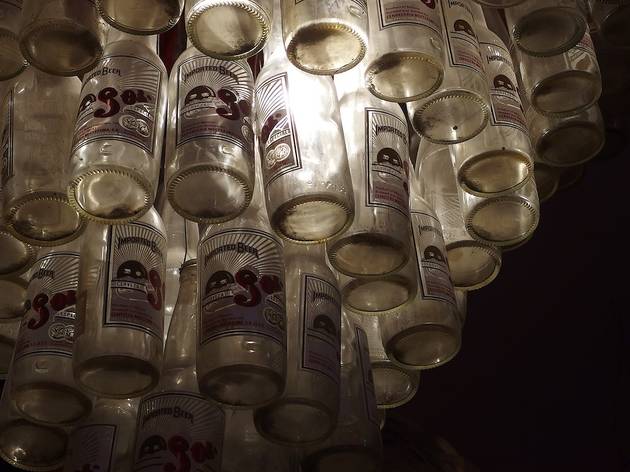 7/7
© Time Out Paris
If bottles of Corona dangling from the ceiling don't put you in the mood for some hearty Mexican fast food, nothing will. This jovial joint in the Latin quarter won't impress your date, but it's an ideal stopover for a quick stomach-filler. The menu is short and to the point: six starters around the €6 mark, three main courses for €9-10 and a €10 breakfast menu, all of it typical Mexican fare (nachos, burritos and the like). The venue itself is designed for sociable diners – the seating area is centred on a large communal table, and an outdoor terrace opens up in fine weather.
Venue name:
Mexi & Co
Contact:
Address:
10 rue Dante
5e
Paris


Opening hours:
Daily Noon-11pm
Transport:
Métro : Maubert-Mutualité
Rating Breakdown
5 star:

0

4 star:

1

3 star:

0

2 star:

1

1 star:

0
Coming from Southern California, where good Mexican food is found almost as readily as in Mexico itself, I've been on the hunt for restaurants with all the foods I've been missing from home. So when I saw Mexi & Co on my route one day, I was eager to give it a try. The ambience was great. The room was small but colorful and eclectic with lively Spanish music playing in the background to meld well with the feel of the restaurant. Unfortunately, the positives end there. Granted, maybe my expectations were set too high going in. But if you see that this place serves tamales when most Mexican restaurants in the city think only tacos and burritos, you're bound to get excited. They offered a decently priced weekday lunch menu at 10 euros for an entree (starter), plat (main course) sans sides, and boisson (drink) all at your chose. I can't say anything for the rest of their menu, but sadly both the chicken tamale and the carne burrito were tragic letdowns. The tamale was basically just a thick brick of masa with a slight sprinkle of chicken on top when it should typically be encased in an even layer of masa. In truth, the taste would have been passable had I not bit into a corner so dry and rock hard (clear sign of an old and poorly wrapped tamale) that I had to discretely spit it into a napkin. As for the burrito, I was disappointed to see that it was stuffed with nothing but meat—too wet, strangely seasoned, and resembling nothing close to Mexican meat. Maybe it was changed to accommodate local preferences, but burritos are much more nuanced than that. You could add cheese, onions, Mexican rice, refried beans—the latter two being Mexican staples that were sorely lacking from any of their dishes—and many other embellishments to make it work. And speaking of, olive oil never really caught on in Mexico. So the tomato and cucumber salad tossed in olive oil that was plated with the burrito definitely did not work. In fact, it sort of soaked into the burrito which, in hindsight, probably attributed to the strange taste. They would have been better off with a simple cucumber salad tossed with lime, salt, and chili powder. But again, perhaps it's not to local tastes. Maybe this place is better suited just as a place for drinks with friends. Nachos are relatively easy not to mess up, so it might be the right spot for a round of beers and nachos. But if you're looking for authentic Mexican food, this isn't it.