Heads up! We're working hard to be accurate – but these are unusual times, so please always check before heading out.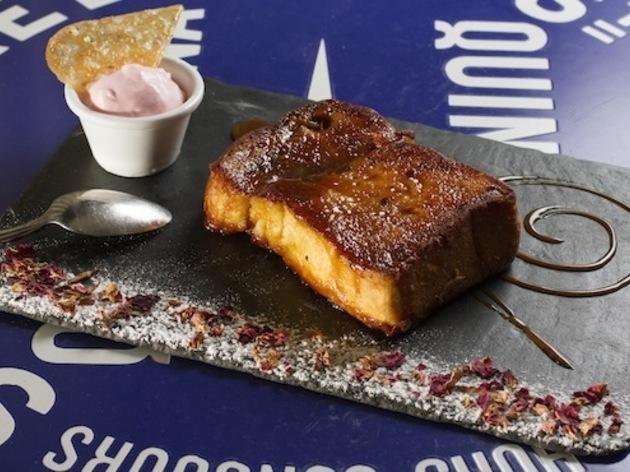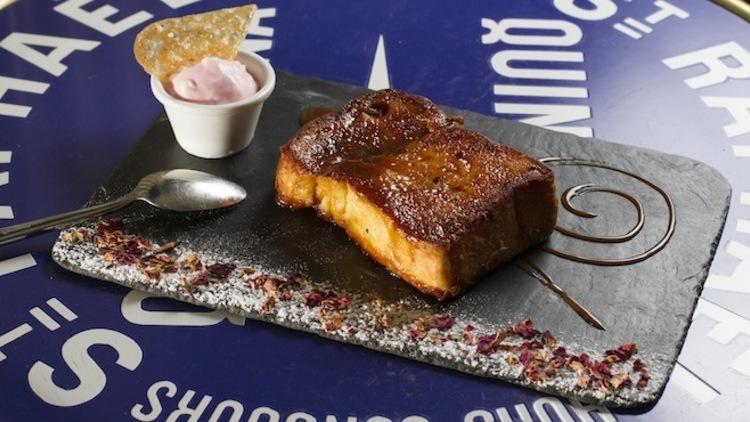 1/10
© Time Out / Oliver Knight
Pain perdu at Les Enfants PerdusOriginally invented as a way to use up stale bread and economise, pain perdu has since become a must-have on many people's lists of favourite desserts. It's easy to prepare and utterly delicious when done well: slices of brioche dipped in milk, eggs and sugar then baked with sweet twists like maple syrup, vanilla or jam. Chic restaurants have turned this once simple dessert into a prized dish, and at Les Enfants Perdus, it's the star of the pudding show.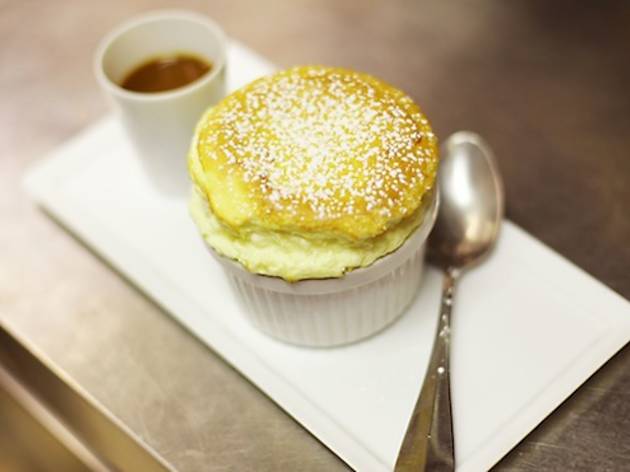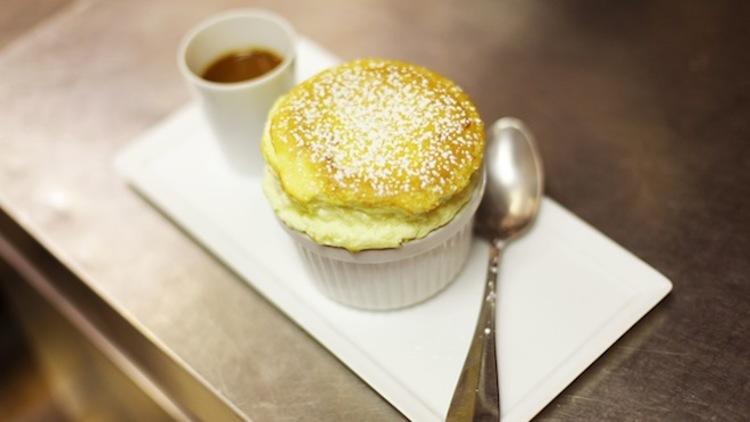 2/10
© Time Out / Laurie Grosset
Grand Marnier soufflé at PantrucheA lighter pleasure, the Grand Marnier soufflé. The whisper of alcohol enhances the dish's subtle, complex flavours, and it comes with a small pot of caramel sauce – the ultimate finish for the cloud-like soufflé.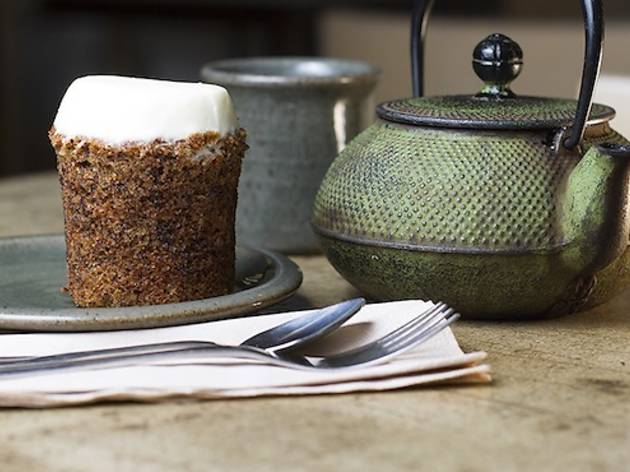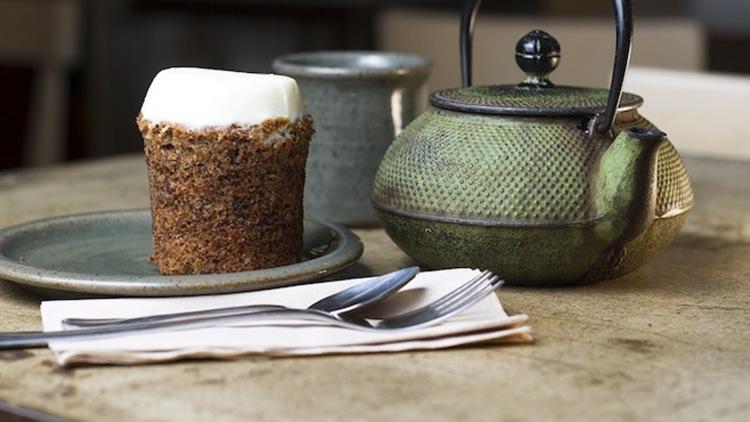 3/10
© Time Out / Oliver Knight
Carrot cake at Rose BakeryAt Rose Bakery, the humble carrot has been transformed into not merely a cake, but a work of art. Using all organic ingredients, this English afternoon delight is sweetened to perfection with just the right hint of cinnamon – and thus gaining Parisian converts at a rate of knots.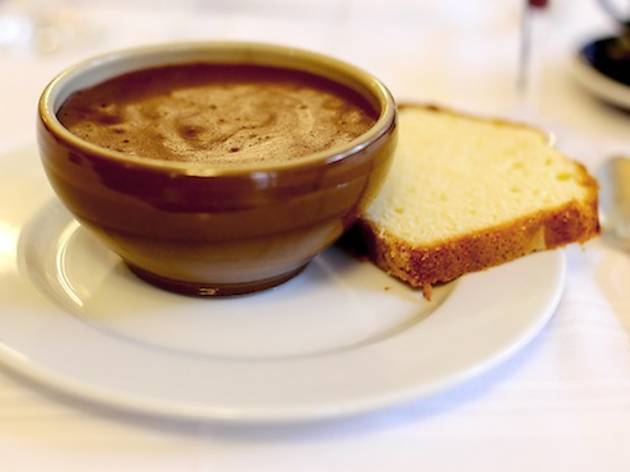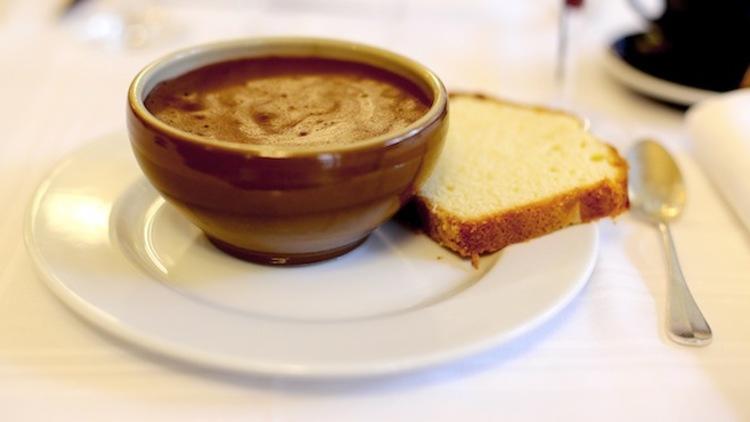 4/10
© Time Out / Laurie Grosset
Chocolate mousse at Chez RenéMaking the perfect chocolate mousse is no mean feat. In every family, there is an aunt or a cousin who has made it their speciality, and they alone know the secret of getting it just right: how to incorporate the egg whites correctly, which spatula to use, the optimum temperature at which all the ingredients, once assembled, must rest in order to set perfectl.! Too often in Parisian bistros, the chocolate mousse is made not by the in-house chefs, but bought wholesale. So much so, that finding an authentic chocolate mousse in Paris has almost become a national pastime. Look no further: Chez René has done it.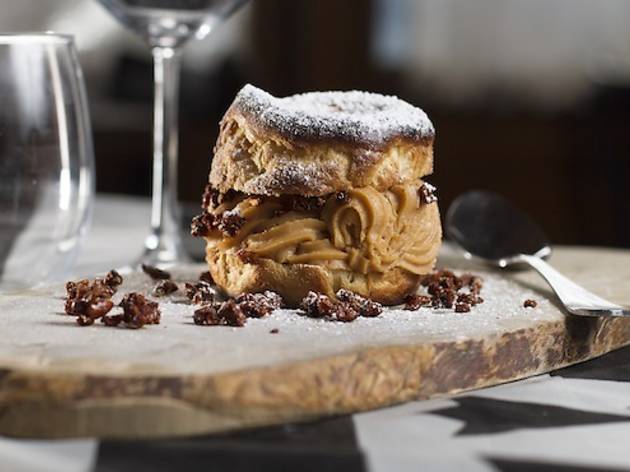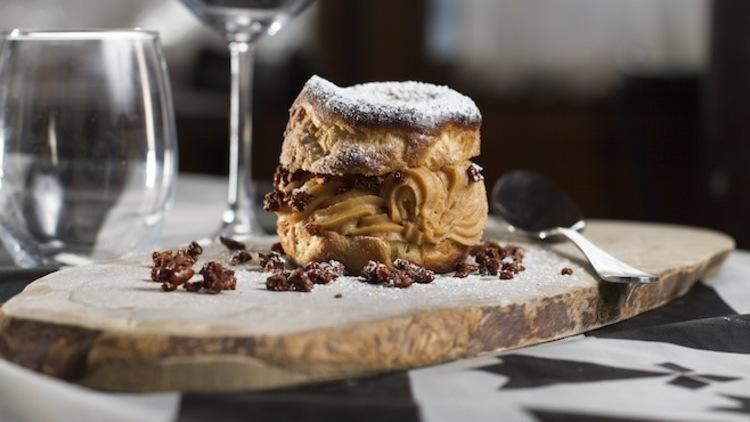 5/10
© Time Out / Oliver Knight
Paris-Brest at Chez Michel This small pastry, meant to imitate the shape of a bicycle wheel, was first made in homage to the Paris-Brest-Paris cycling race founded in 1891. It's hardly sportsman's fare – cream, puff pastry and paraline mousse, which at Chez Michel is topped with caramelised nuts.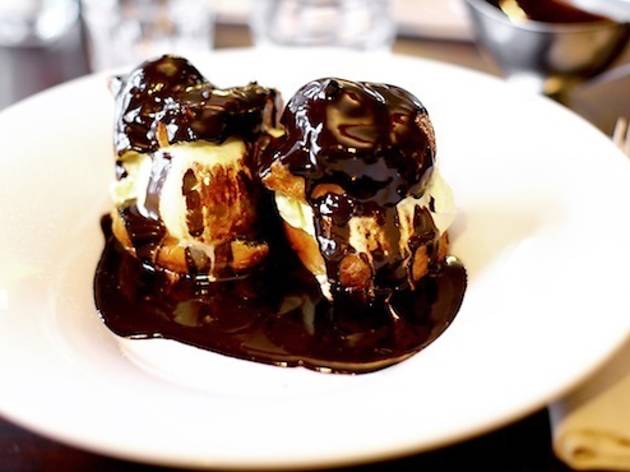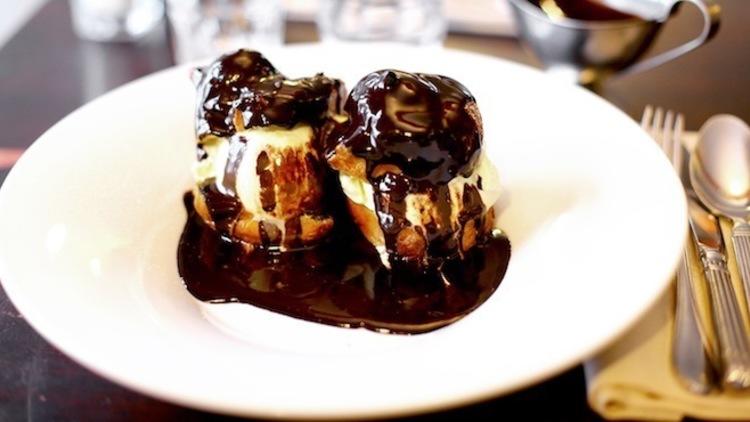 6/10
© Time Out / Laurie Grosset
Profiteroles at Café Constant
 Profiteroles are an almost always disappointing dish at a restaurant. The cream puff pastry is too hard, there's not enough chocolate or the custard is too sweet... except at Café Constant, where harmony seems to have been restored. Plus, they're gigantic.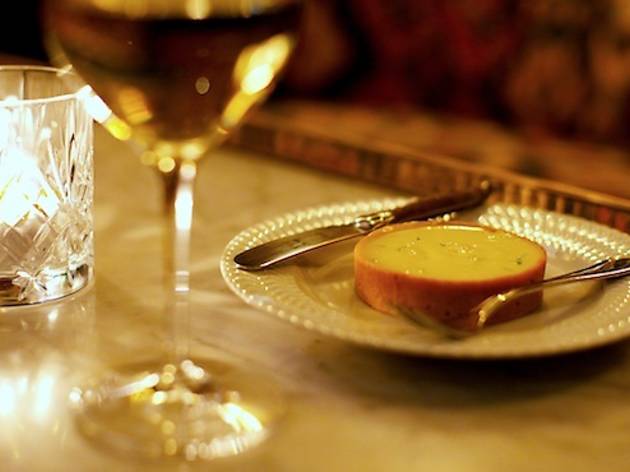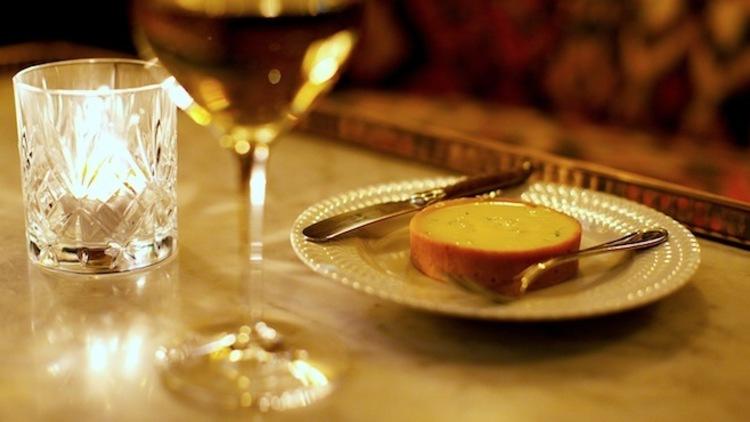 7/10
© Time Out / Laurie Grosset
Tarte au citron at La Compagnie des Vins Surnaturels Notoriously complex for a simple-looking dessert, when done right this yellow beauty has few rivals. If it's from the hand of Jacques Genin, you're likely to find yourself in foodie heaven. And that's what you will find at La Compagnie des Vins Surnaturels, as all their desserts are made by the man himself.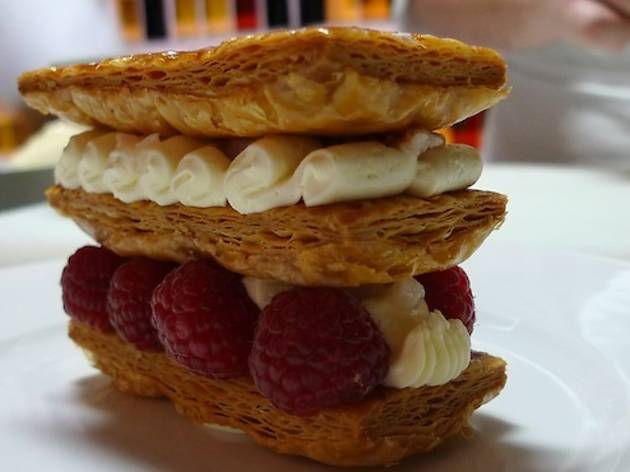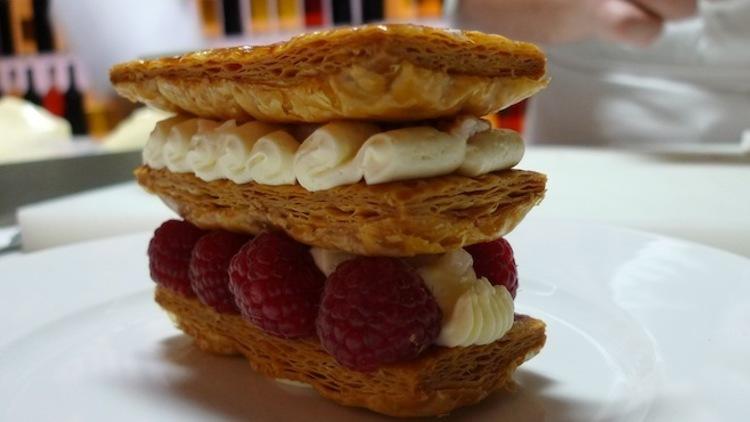 8/10
© Time Out / TR
Millefeuille at the Royal Monceau
 A masterclass in transforming a simple Sunday morning treat into an exercise in pure chic, at the Royal Monceau this simple recipe is made up of well-chosen homemade ingredients. There are pastry layers (plain, caramelized, pistachio or lemon), cream (mascarpone, cheese cake, whipped cream or perfumed with rose) and garnishes (raspberry, lychee, pineapple or Porcelana chocolate). It's all put together in front of you by Pierre Hermé, and is as beautiful as it is delicious.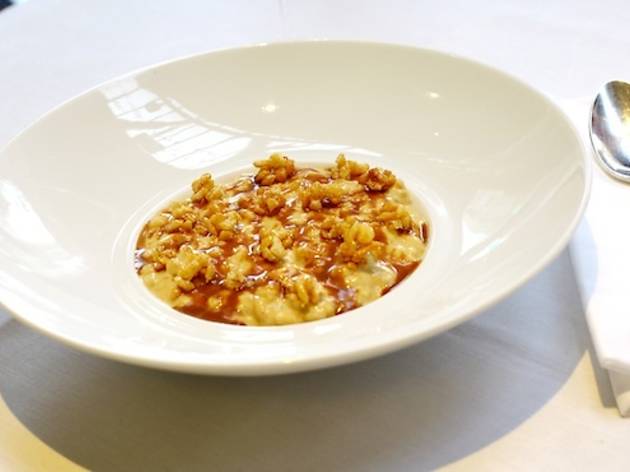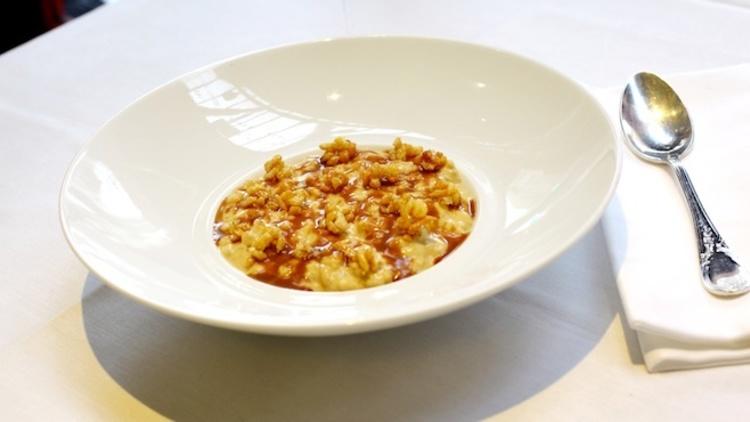 9/10
© Time Out / Laurie Grosset
Rice pudding at Le Comptoir du Relais A bit of rice, a lot of sugar, milk, a soupçon of vanilla. At Le Comptoir du Relais, the good old rice pudding is as creamy and full of flavor as you could wish: a childhood dessert made all grown up.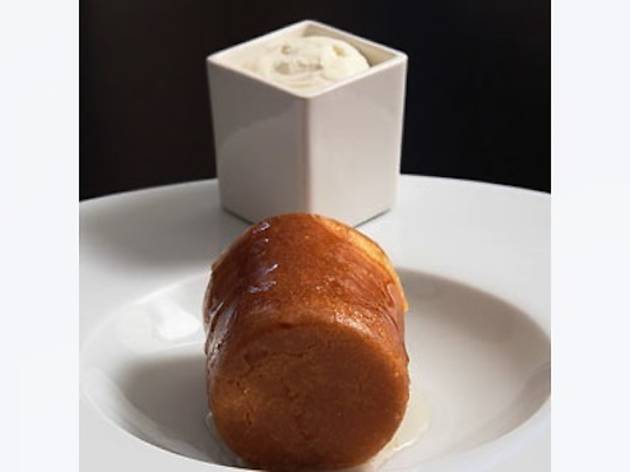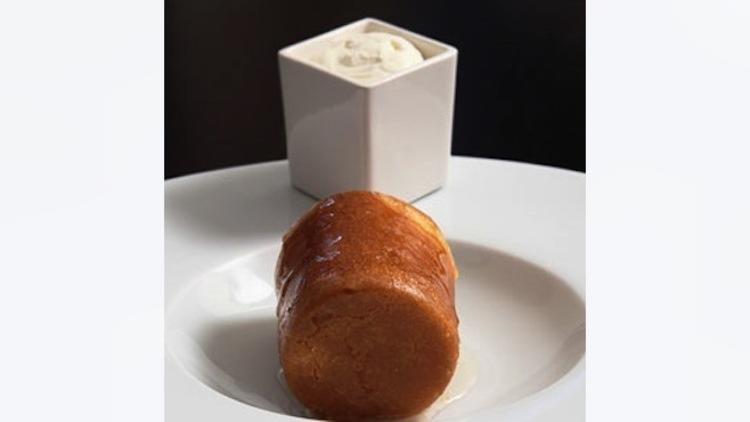 10/10
© Beurre Noisette
Rum baba at Beurre Noisette Legend tells that in the 18th century the King of Poland, finding his kouglof too dry, demanded that it be spiced up with alcohol: the baba was born. It used to be made with wine but was quickly replaced with rum, a vast improvement. At Beurre Noisette it's served deconstructed – the baba in its dish, the light whipped cream scented with vanilla and honey in a separate bowl, and the bottle of Saint-James on the table. Serve yourself.
The 50 best dishes in Paris: desserts
Life is sweet