Heads up! We're working hard to be accurate – but these are unusual times, so please always check before heading out.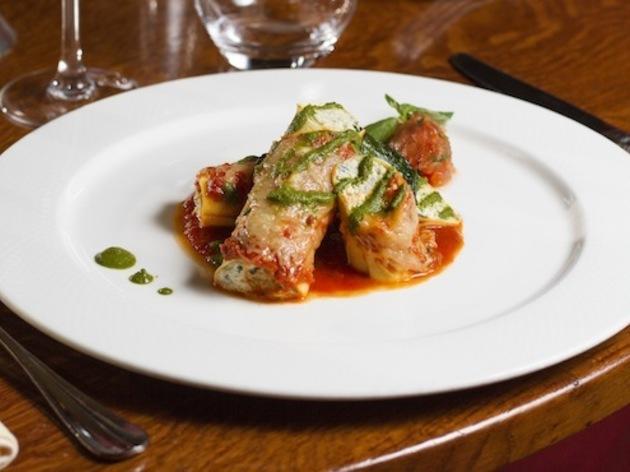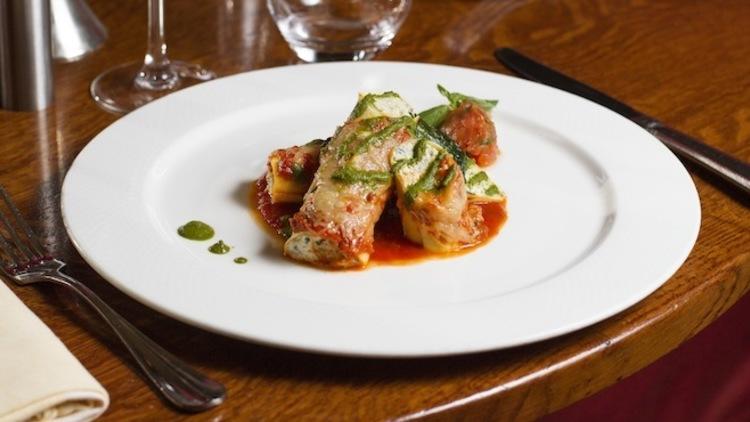 1/10
© Time Out / Oliver Knight
Brocciu cannelloni at La Villa Corse Corsica, the Island of Beauty, has always had a solid tradition of cheese farming and production. A whey cheese made from sheep or goat milk, brocciu was always considered a pauper's food, but since the end of the 19th century, thanks to rave reviews from travellers, it was allowed to join the ranks of national dishes. This venerable cheese forms a key ingredient of many Corsican dishes: pulenda bread, stuffed vegetables, omelettes, soufflés and of course the famous cannelloni.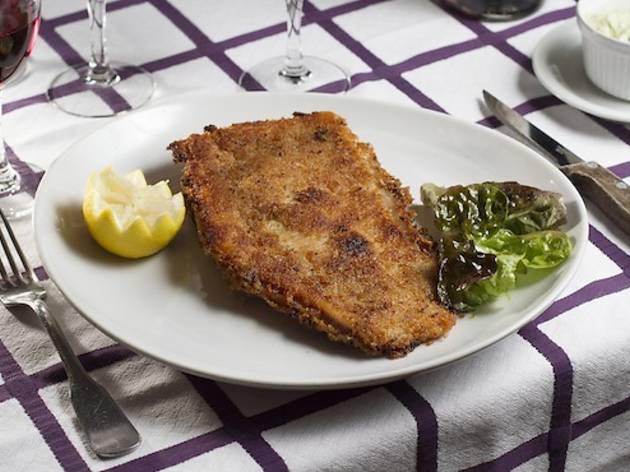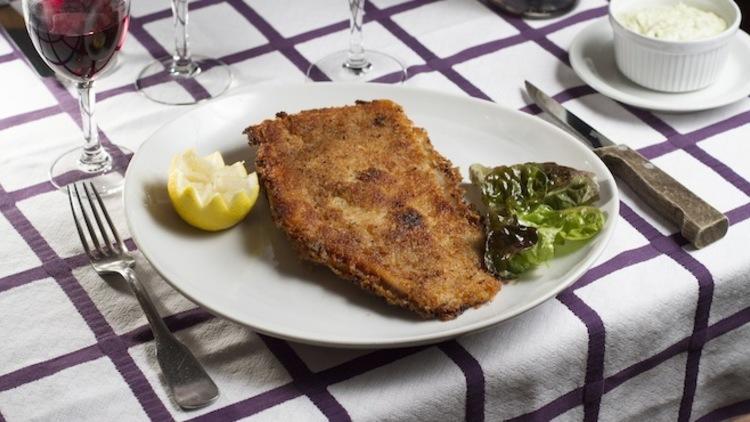 2/10
© Time Out / Oliver Knight
Tablier de sapeur at L'Auberge Pyrénées Cévennes The 'sapper's apron' is in fact a piece of cow's stomach, a traditional dish from Lyon: beef tripe marinated in white wine, then breaded and fried. It has the texture of calamari, with a flavour that's quite particular, yet subtle. Here it's served with a well-seasoned sauce gribiche and a generous, subtly garlicky potato gratin. Beautifully crunchy and moreish.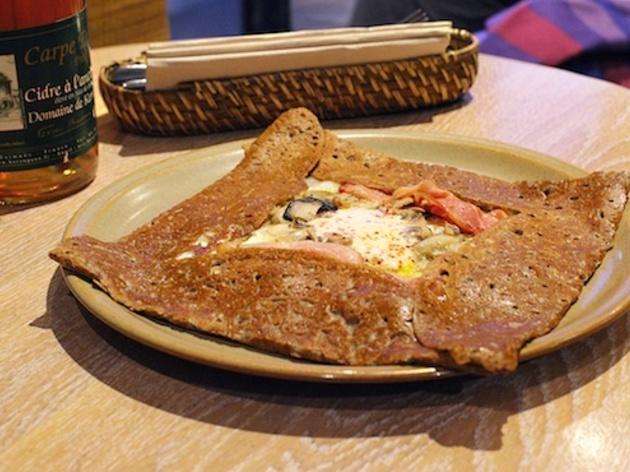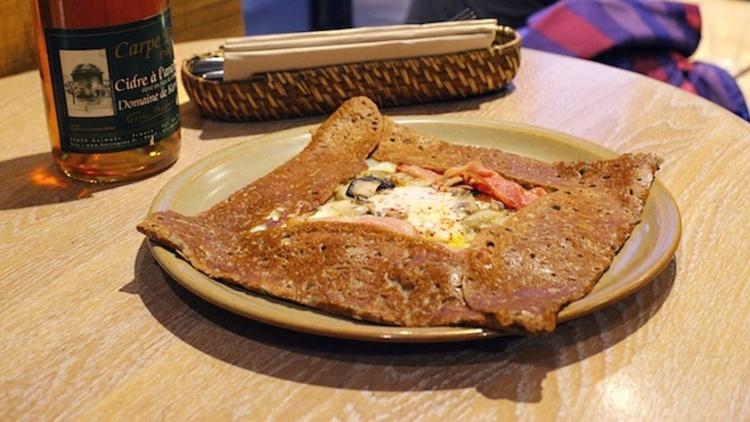 3/10
© Time Out / Laurie Grosset
Galettes at Breizh café Breizh Café is an authentic Breton retreat in Paris, opened by Bertrand Larcher (who also manages two other branches in Cancale, Brittany and Tokyo). The galettes (their proper name when they're savoury, never crêpes) are fine, lacy things, cooked on the right side and made as they should be, with organic buckwheat flour. The filling ingredients are irreprochable, and all from lofty origins: salted butter and cheeses from Bordier, andouillette from Guémené, beer from Armorique, local cider and oysters, etc. We won't recommend any particular one – any galette here is a joy.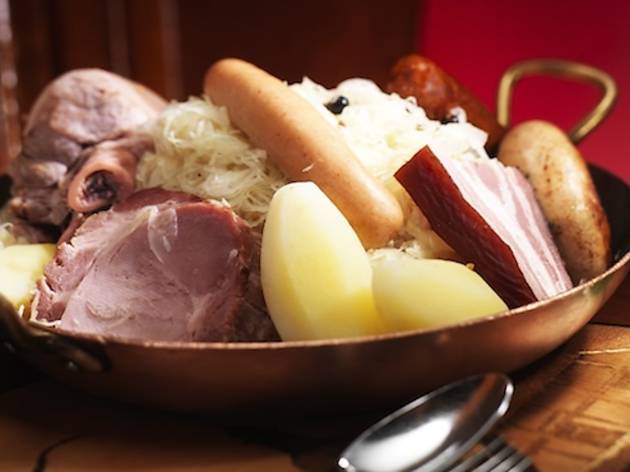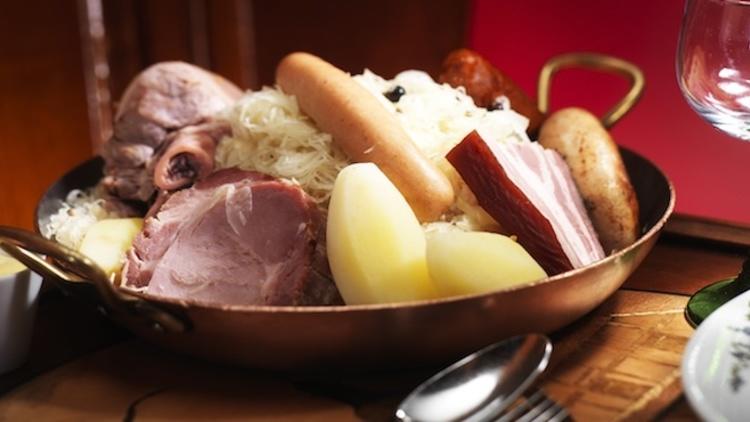 4/10
© Noël Bouchut
Choucroute at Chez Jenny A vast, steaming dish of crunchy cabbage (sauerkraut) and a huge variety of sausages (the one with cumin is a delightful surprise), ham hock, spare rib – almost 400g of pork adds up to one of the best sauerkrauts in Paris. Göte sürkrüt, as they say in Colmar.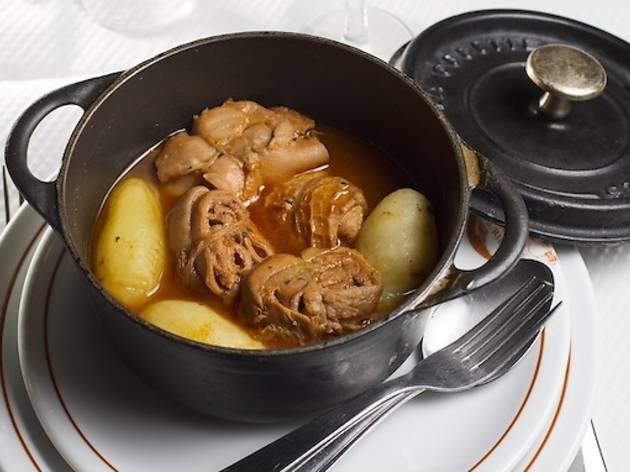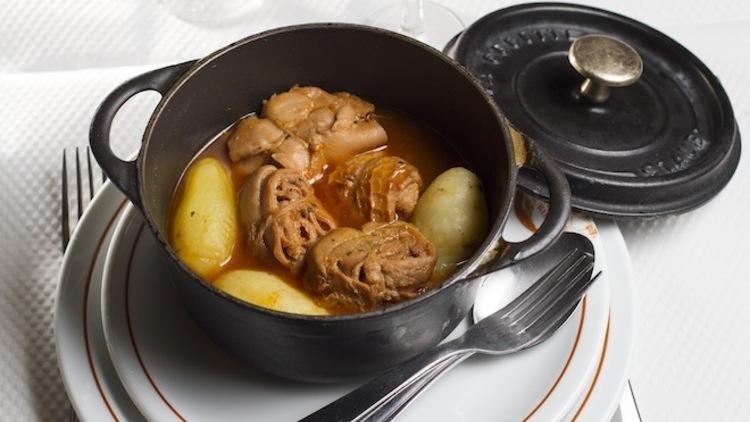 5/10
© Time Out / Oliver Knight
Tripou at Galoche d'AurillacA traditional dish from the Auvergne, in its home region tripou was eaten for breakfast on Sundays, before going to church. Today its still served in villages after local fêtes. It's slightly offputting to look at, to be sure, but absolutely delicious when done well. At La Galoche d'Aurillac, it's presented as 'adorable' little string parcels, which you can detect from some distance away thanks to their strong, heady aroma. Inside, veal tripe and stomach that have been rolled and bound. The texture is both tender and dense, and the syrupy sauce a master stroke.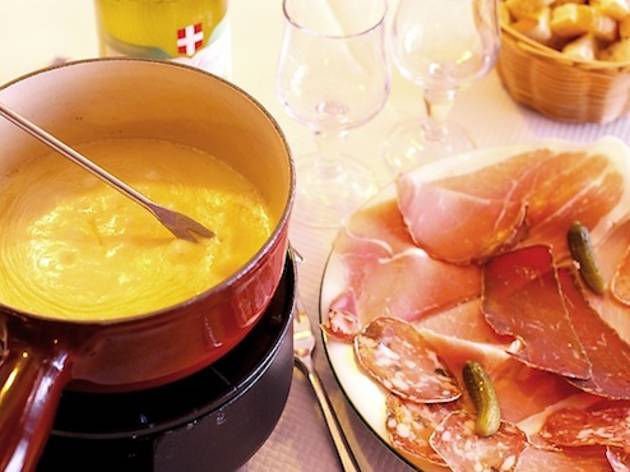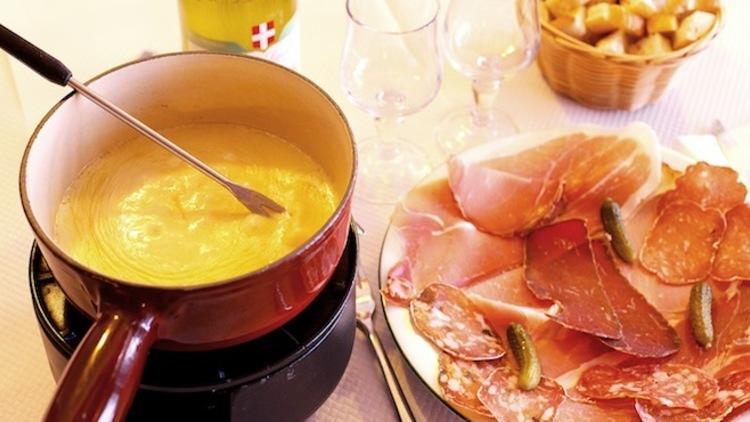 6/10
© Time Out / Laurie Grosset
Fondue at Les Montagnards In autumn and winter, there's nothing like a fondue for warming you up. But careful, don't offer a native Savoyard a fondue consisting of nothing but Comté (as served in the Jura mountains) or gruyère, emmental or Sbrinz (Swiss-style). In Savoie as in Les Montagnards, the classic is a trio of Beaufort, Comté and emmental. You're then free to add mushrooms, sausage, chicken or even a bit of alcohol.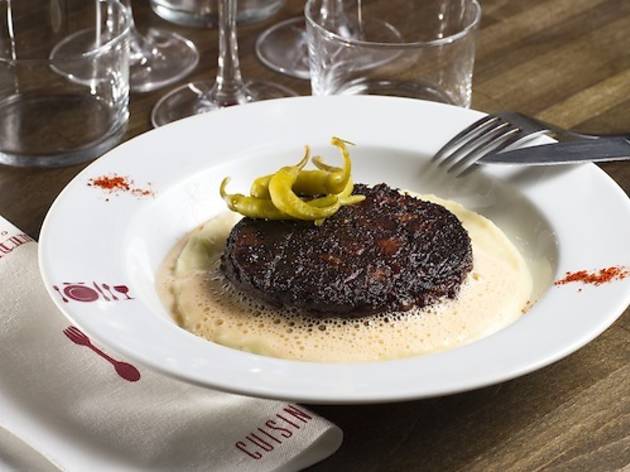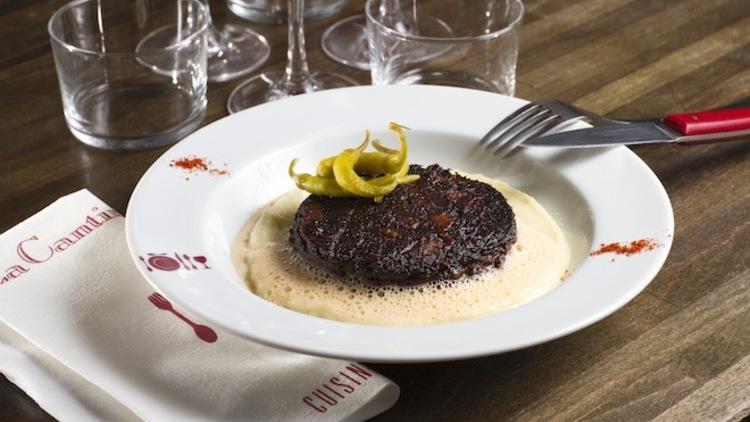 7/10
© Time Out / Oliver Knight
Boudin noir at La Cantine du Troquet Boudin noir (black pudding) has been around since the ancient Greeks – made of blood, fat and pork intestines, and eaten everywhere in the world. At La Cantine du Troquet, it's eaten as a terrine, sliced or in a gratin depending on how the chef is feeling on the day, but it's always the best.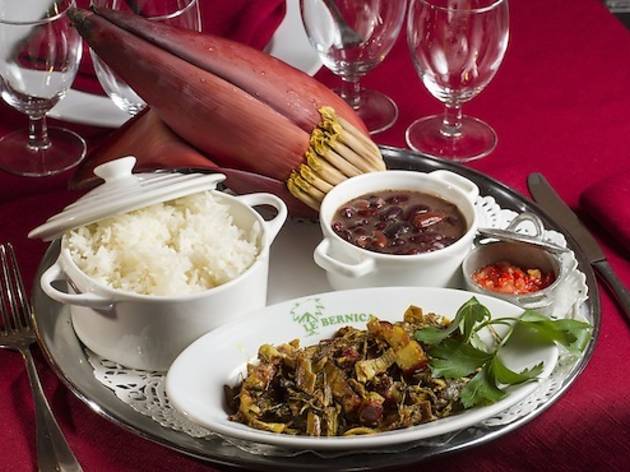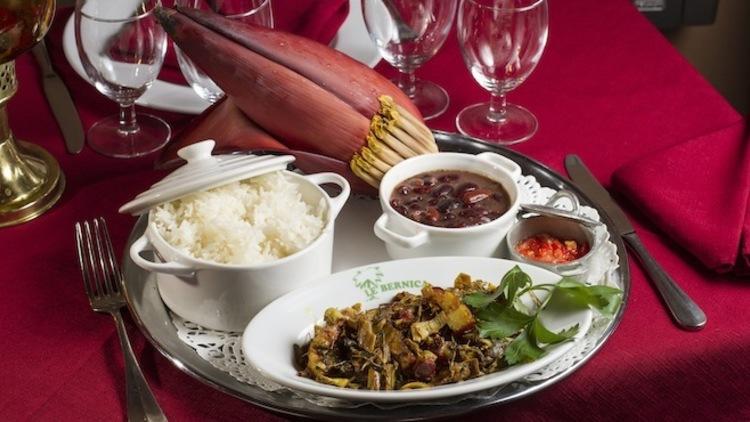 8/10
© Time Out / Oliver Knight
Cari baba figue at Le BernicaNot a sort of rum baba deprived of hooch, but rather a star of the cuisine of the island of Réunion, cari baba figue is built on a base of shallots, tomatoes, ginger, garlic, chili, turmeric and thyme. Then you're free to choose meat, seafood or vegetables as long as they go with the sauce: it includes banana flowers (baba figue) and smoked bacon that's traditionally scented by a wood fire. The whole comes with rice, rougail (a spicy seasoning) and grains (peas, kidney beans).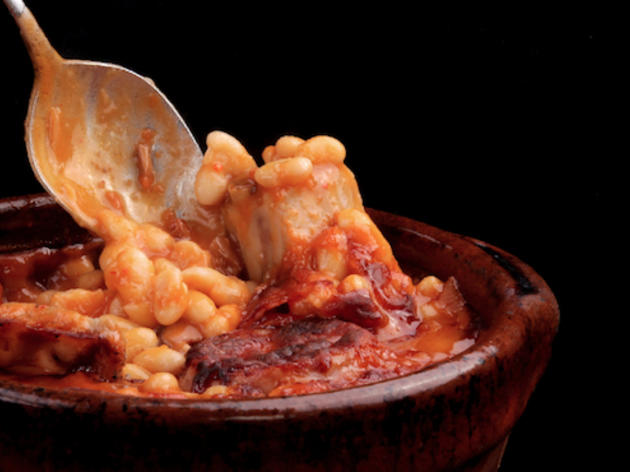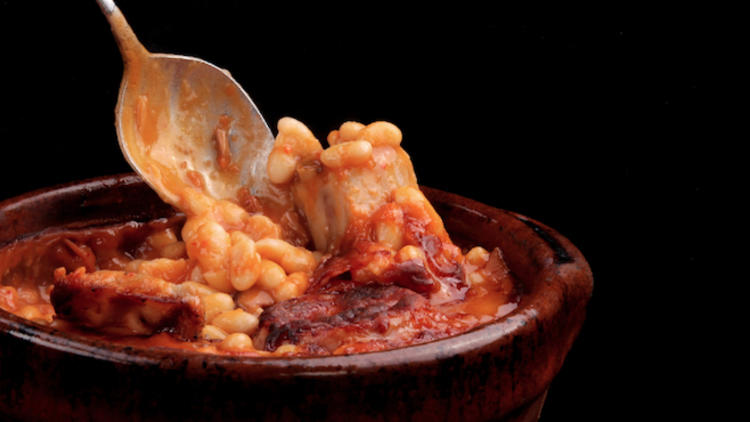 9/10
© L'Assiette
Cassoulet at l'Assiette At L'Assiette, head straight for the must-have dish: the unmissable house cassoulet from chef David Rathgeber. Rathgeber, a former member of Alain Ducasse's team and member, since 2010, of l'Académie Universelle du Cassoulet (yes, really), has created a mixture of duck confit, slices of pork, garlic sausage, lamb neck, thick sausage and Mogettes de Vendée white beans. This reinvention of a classic dish is a runaway success, and should satisfy any appetite.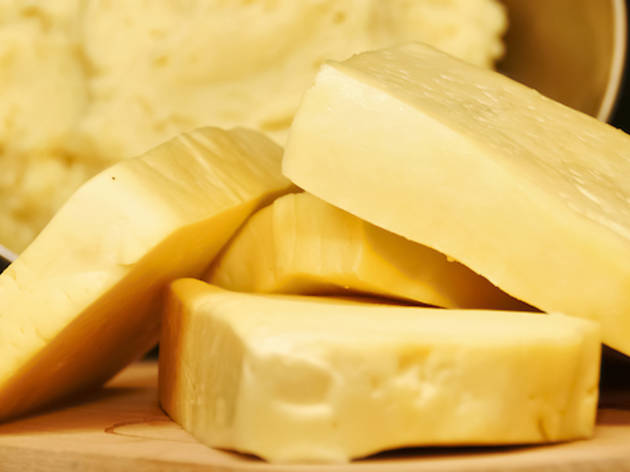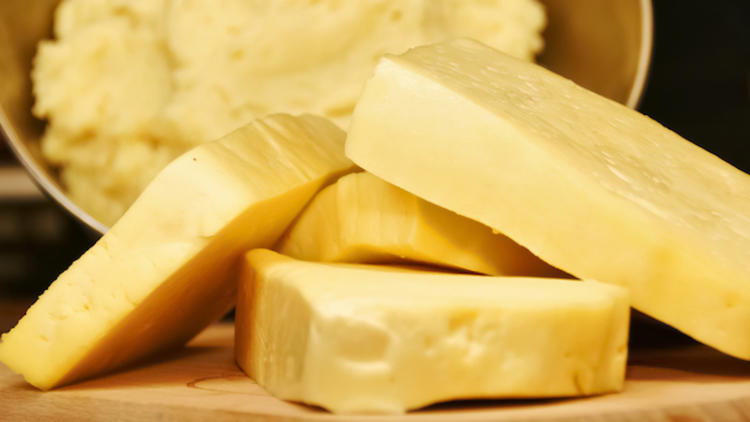 10/10
© Ambassade d'Auvergne
Aligot at L'Ambassade d'AuvergneIt might look like a bowl of mashed potato, but aligot is much more than that. Auvergnats, finding the original unexciting, decided to add cream, butter and cheese. And when the texture became too creamy, they worked it to make it more elastic. The version at l'Ambassade d'Auvergne is incontestably one of the best in Paris, whose strings can be drawn out into infinity. Delicious.  
The 50 best dishes in Paris: regional cooking
From deepest Auvergne to distant islands