Heads up! We're working hard to be accurate – but these are unusual times, so please always check before heading out.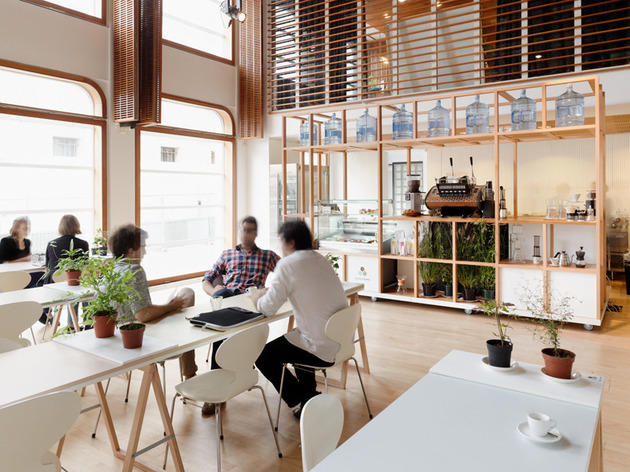 The best Wi-Fi cafés in Paris
Ditch the library and head to one of these cafés, where the internet is free and space is ample
For a city with a thriving population of students, academics, stressed freelancers and budding writers, Paris doesn't exactly abound in good public work spaces. Around the peak early-autumn period of la rentrée, the city's libraries tend to fill up quickly and sprout queues of frustrated scholars that snake around the block. Traditional cafés and brasseries don't exactly rise to the occasion, what with their lack of internet and unforgivingly small tables. So for the benefit of all those with a MacBook in hand, a deadline on the horizon and an urgent need for caffeine, we've rounded up the best cafés in Paris with free Wi-Fi and proper table space. Bring on the emails.

Got a favourite workplace-away-from-home that we've neglected? Let us know in the comments box below.
The Left Bank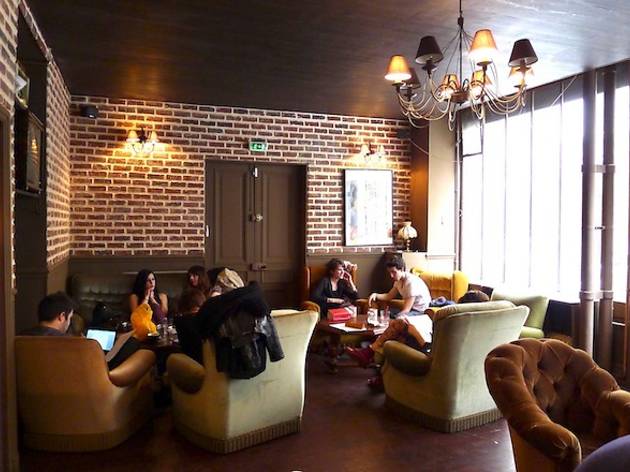 We'd be lying if we said that we didn't fancy having our own trusted local coffee joint just like Central Perk in 'Friends'. Well, our wish has been granted (almost). Garden Perk, a New York-style coffee shop, is our new base on the Rue Cujas. Brick walls, soft sofas, low tables and a menu revolving around bagels and fruit smoothies: you'd be forgiven for thinking that you're in the Big Apple. But although the place is kitted out to look like the TV series' hangout spot, the atmosphere is altogether a bit more studious, as it's only steps away from the Sorbonne. The throngs of students squished together on the sofas, revising for whole afternoons at a stretch, can make it difficult to get a seat in this shoebox-sized café. The hardened cookies and multicoloured doughnuts (€2) – not to mention the sickly-sweet smoothies (€5) – are a far cry from the homemade treats on offer in other coffee shops. Consolation comes in the form of generous mugs of hot chocolate laden with whipped cream and the big comfy sofas. If you're itching to experience a bit of Brooklyn, you could do worse than this.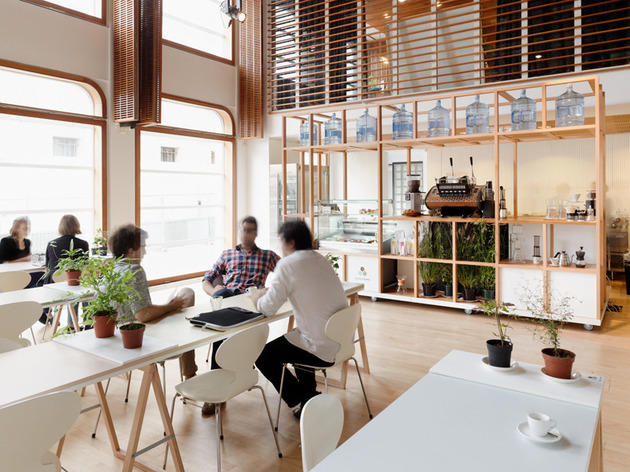 Some will come to the Finnish Cultural Centre's Coutume Instituutti – sister branch of Le Coutume Café – with a burning desire to discover what actually constitutes Finnish cuisine. Others, because they need a cool, calm, open space in which to type their emails over a cup of coffee. Visitors of the first kind may come away disappointed: the menu is still very small (the venue had opened only one month prior to our visit), and of the fusion variety. We tasted nicely spiced Finnish meatballs on a bed of couscous and parsnips (not cheap at €12.50); but aside from a few other main courses of this sort (such as a chicken curry for €9.50), a soup of the day (€4.90), and a small range of cakes, the kitchen hasn't got much to offer. The friendly staff inform us that things may expand in the future.Those visitors in the second category will have no such regrets, for this is one of the most pleasant cafés we've stumbled upon in a while. It's sleek, quiet without disapproving of conversation (renowned Finnish actress Elina Salo was chatting away at the next table), and very spacious – in the evenings, the tables are packed away for concerts and ping-pong sessions. There's something in the tastefully minimalist wooden furnishings that positively begs you to whip out your MacBook. And the coffee is made for people who love to drink it, by people who love to talk about it: we were served a wickedly strong latte (worth the €4 tag) that the staff informed us was an in-house blend of Guatema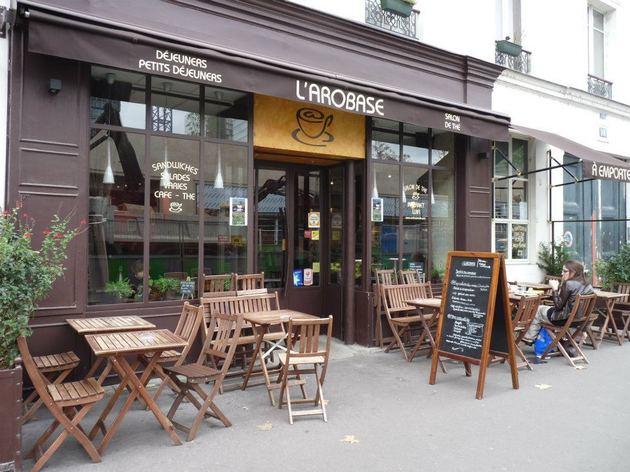 Ideally located for students from the nearby Bibliothèque François Mitterand who've emerged to refuel, L'Arobase knows how to pander to its customer base. Very reasonable set lunches (such as the Formule Jaune: hot drink, salad or soup and slice of quiche for €7.70) and a great selection of cakes and patisseries make this a useful pit stop. If you're the kind of person who cares about your coffee, it's probably best to give the house brew a miss – but the excellent cheesecake (€3.60) is a great substitute. The bagels are the main offering, with some imaginative fillings such as the Queens (capers, ham, Emmental, cream cheese, tomatoes, salad) or the Soho (cream cheese, figs, goats cheese, honey and bacon). The spacious seating area has ample table space and comfy banquettes at the back to commandeer for an afternoon, though if you're keen to get your nose back in the books you can also ask to take away. The long opening hours and internet café downstairs for those without their own laptop are useful extras. It's the thoughtful details – the rack of today's newspapers lined up against the wall, the plug sockets helpfully spaced around the room, the gentle lighting – that make this café worth a return visit.
Paris's best…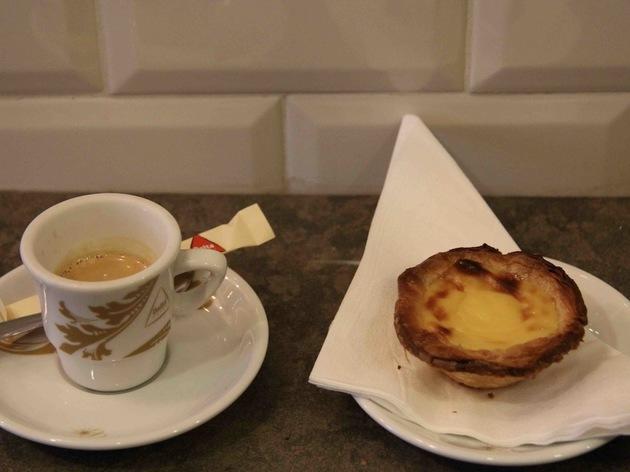 The Paris coffee scene is coming alive: Time Out sips its way across town in pursuit of the finest roasts, blends and brews While Paris excels when it comes to café culture, from sitting out on the terrace of the historic Café de Flore to popping in to your favourite local bar for a classic grand crème and a croissant, until now that culture has not extended to the quality of the coffee itself. The French themselves do not even seem to care that their coffee is unanimously condemned as lousy, happily sipping an espresso made with bitter pre-ground beans, not bothering that the barman uses pasteurised long-life milk for the cappuccino. All that is changing fast though, with a new generation of coffee bars opening up all over the city, many run by Australian and American baristas who take their espresso-making skills very seriously, alongside French coffee enthusiasts who are travelling the world to visit plantations, then importing and roasting the fragrant Arabica beans themselves. These born-again cafés serve potent double espressos made with freshly ground beans from Ethiopia or Rwanda, Salvador or Guatemala. They are introducing the French to the subtleties of strong-tasting V60 filter coffee, flat white or the siphon Aeropress. Many are also gaining a reputation for their healthy food, from natural yoghurts at breakfast to grilled vegetables, crispy salads and organic grilled chicken at lunch, though don't count the calories too much when it comes to the chocolate cakes a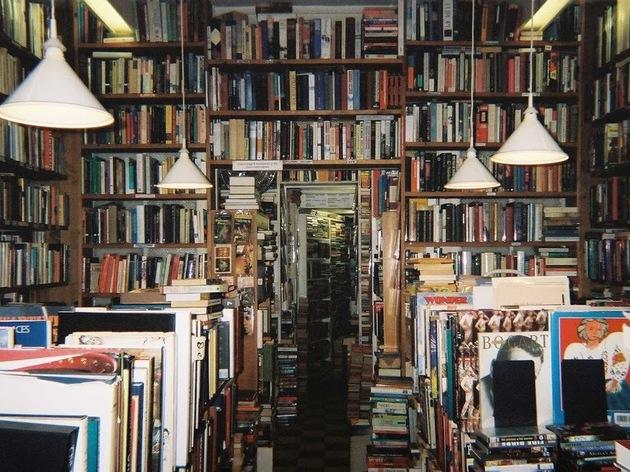 In the last few years there have been some sad casualties on the English bookshop scene in Paris, with much-loved outlets Tea and Tattered Pages, Village Voice and Red Wheelbarrow all closing their doors for the last time. But the city that nurtured Hemingway and Fitzgerald, Orwell and Beckett remains a major hub and an inspiration for English writers and readers, and there are still glossy emporiums, delightful second-hand treasure troves and plenty of mixed-language outlets to explore. They're also great places to find out about literary readings and events (particularly Shakespeare & Company), and invariably have a message board with postings for language classes, book exchanges, clubs and accommodation notices. Expats, tourists, language learners, lovers of English literature in Paris, read on... The Abbey Bookshop Celebrating 20 years in business, the tiny Abbey Bookshop is the domain of Canadian renaissance man Brian Spence, who organises weekend hikes as well as dressing up in doublet and hose for a spot of 17th-century dancing.The tiny, narrow shop stocks old and new works, a specialised Canadian section, and highbrow subjects down the rickety staircase. Several thousand more books are in storage, and he can normally order titles for collection within two days. Berkeley Books An offshoot of San Francisco Books in the next street over, Berkeley opened in 2006 and as well as the shop runs a well-organised website with an online catalogue and calls to buy, sell and excha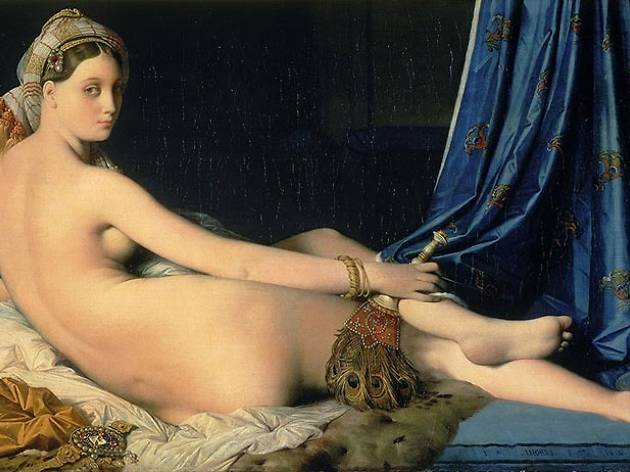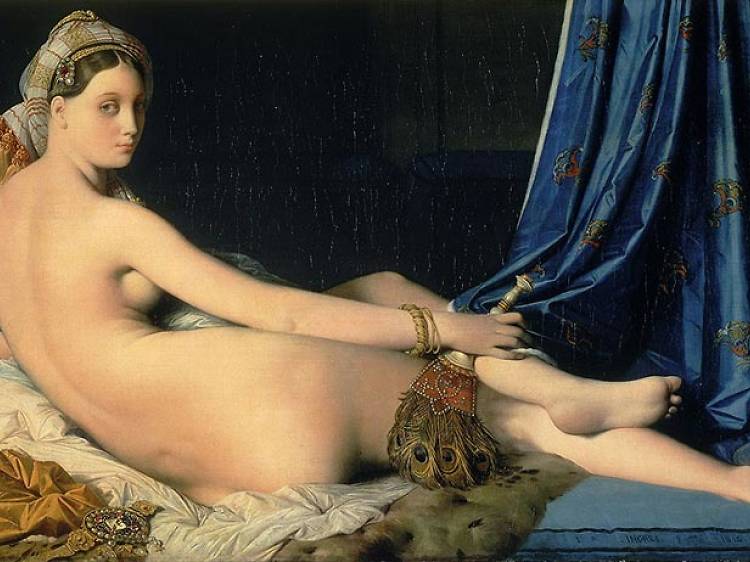 Explore the greats and discover hidden gems Philippe Ramette at Galeries Lafayette See the legendary store with new eyes during a gravity-defying installation under the famous dome, August 14-30 Museums by area Saint-Germain-des-Prés Espace Fondation EDF This former electric substation was constructed in 1910 under the guidance of architect Paul Friesé, known for his numerous industrial-style buildings around Paris. Reconverted by EDF, the building has been used for exhibitions since 1990. The subjects reflect the various patronages received by EDF and often deal with the environment, urbanism or sustainable development. Musée d'Histoire de la Médecine The history of medicine is the subject of the medical faculty collection. There are ancient Egyptian embalming tools, a 1960s electrocardiograph and a gruesome array of saws used for amputations. You'll also find the instruments of Dr Antommarchi, who performed the autopsy on Napoleon, and the scalpel of Dr Félix, who operated on Louis XIV. Ecole Nationale Supérieure des Beaux-Arts (Ensba) The city's most prestigious fine arts school resides in what remains of the 17th-century Couvent des Petits-Augustins, the 18th-century Hôtel de Chimay, some 19th-century additions and some chunks of assorted French châteaux that were moved here after the Revolution (when the buildings briefly served as a museum of French monuments, before becoming the art school in 1816). The entrance is on quai Malaquais. Musée Maillol Dina Vierny was 15