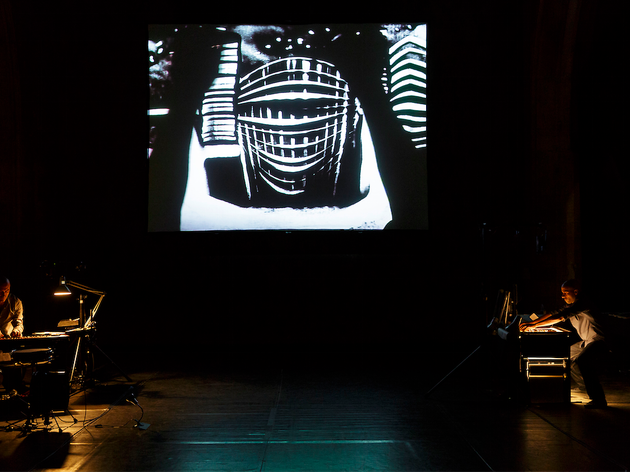 If only all shows for kids could be like 'Dark Circus'. Funny, poetic, intelligent. The list is endless and the lengthy applause at the end of each show is enough to prove it. The latest creation from duo Stéréoptik, 'Dark Circus' invites the young and old onto a magical journey where the beasts are untamed and the Magic Top is not as we know it. There's not a single squirty flower or clown in big shoes here; instead the slogan is 'come in by the drove, and leave unhappy,' – setting the scene for a circus which is anything but ordinary.
The microphone crackles, and a tired-looking ringmaster presents his supposedly incredible artists. Except everything goes wrong – the trapeze artist crashes to the ground, an uncontrollable lion devours its tamer and the cannonball man drifts off into space. These are the stories of Pef, author and illustrator of 'The Prince of Motordu' and many other children's books – retold by the excellent Stéréoptik: musician Jean-Baptiste Maillet on drums, guitar and piano, and visual artist Romain Bermond, brandishing his brushes, felt, pencils and crayons.
With just a handful of instruments, these big kids lift the show off the ground and it passes with flying colours. Lasting just under an hour using only four hands, this is a stark reminder of a line in 'The Little Prince': perfection is attained, not when there is nothing more to add, but when there is nothing more to take away.