Le cercle de l'art moderne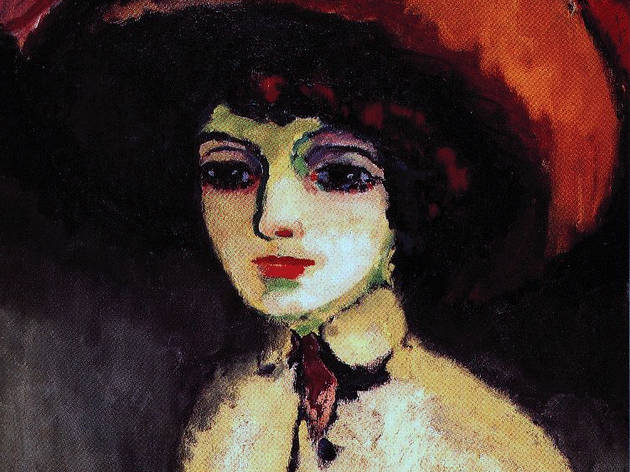 In 1874, Monet took out his oils and his paintbrushes to paint the daybreak at Le Havre port, capturing a blood-red sun, smoking chimneys and reflections blurred on the water. He didn't know that this work, 'Impression soleil levant', would become a symbol of the Impressionist movement; nor did he suspect that Le Havre, the industrial capital of Normandy, was going to become one of the nerve centres of art at the beginning of the 20th century.

Le Havre was already experiencing great economic progress in the 1850s, and some big cotton and coffee merchants decided to invest their fortune in the emerging modernist art movements. And so the town took its first steps into a wider cultural world, opening the doors to a new generation of amateur collectors who, by the turn of the century, were infatuated with avant-garde movements. Some of them demonstrated real flair: Olivier Senn, Charles-Auguste Marande, Georges Dussueil, Pieter Van der Velde and Franz Edouard Lüthy, who bought canvases by Van Gogh, Bonnard and Matisse.

The admiration of individuals soon became a unified, influential movement: in 1906, the important collectors in Le Havre created 'Le Cercle d'Art Moderne' ('The Modern Art Club' which, over four years, organised exhibitions, debates and concerts to promote the genres they patronised. Impressionism, post-impressionism and fauvism thus made waves in Le Havre: the works of Renoir, Signac, Van Dongen and Derain started to appear with each season and each new round of purchases.

These daring amateur collectors made a great effort to enrich the collections of numerous museums, and this autumn the Luxembourg museum dedicates an elaborate exhibition to them. Their treasures have since been dispersed across Le Havre, London, New York, Venice and Zurich, and truly deserve to be reunited here.