Villemot, peintre en affiche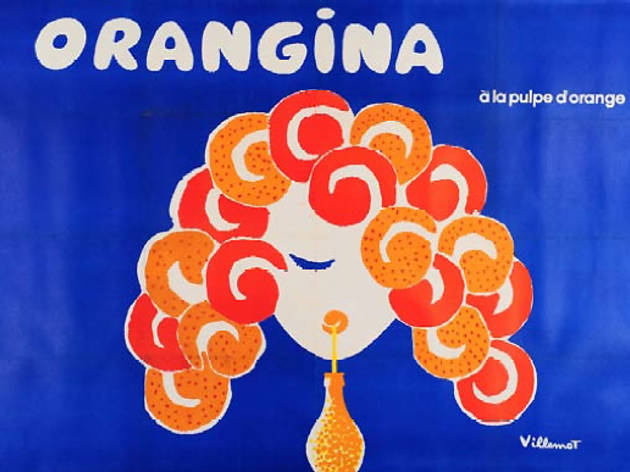 1/2
'Visage de face sirote un Orangina, sa chevelure en forme de zeste est abondante', 1974 / © Schweppes International Limited / ADAGP, Paris 2012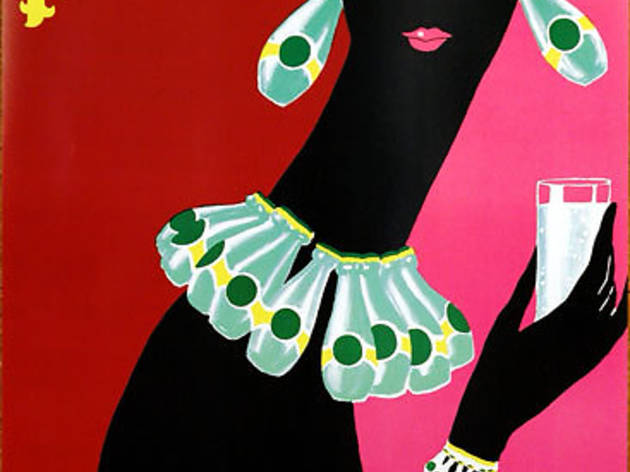 2/2
'Perrier c'est fou (femme au collier)', 1977 / ADAGP, Paris 2012
Affiche réalisée en 1977 pour la marque Perrier
You might not know the name, but you'll certainly recognise the images – the curves and contours of a bottle of Perrier water, the sinuous smoke of the Gauloises Blondes posters, or the felt-tipped vintage Vespa ads. The artist is Bernard Villemot, a famed poster designer whose prolific output began in the 30s and continued all the way into the 80s. His brush marks were emblematic in French post-war advertising campaigns, defining the ads for Bally shoes and Bergasol sun creams and always managing to remain distant from the cynicism emerging around marketing. Advertising, for Villemot, is above all about the art of colour, seductive forms, humour and lightness. It's about the peel of the Orangina orange, the Laughing Cow in fits of giggles on a packet of cheese or Air France conquering the skies, all celebrated with genuine enthusiasm.

Punchy and gaudy, Villemot's posters teem with slender women, polished forms and sensual poses that brim with a reserved beauty. His style is instantly recognisable, with its clean lines and warm tones, transmitting his message in an instant. He could have been selling lethal Gitanes cigarettes or extolling the virtues of the Red Cross, but for Villemot the first and foremost aspect of poster design was its artistry, untroubled by the deceitful manipulations of marketing. His strength lies in his simplicity. The colours are so gleaming, the curves so luscious that they genuinely transport you, for a moment, to a place where you'd give your right arm for a sip of Orangina.

30 years after his first retrospective at the BNF, Paris pays homage to Villemot again, with about a hundred posters at the Forney library in the Marais. With three decades' worth of hindsight, the works can only increase in popularity, as marketing's relationship with art has become even more distorted, tainted by dishonesty and Photoshop. With Villemot's bright, cheerful drawings, his bold splashes of colour and strong influences of the dancing figures of Matisse, he sums up a whole era – one in which 'creatives' still managed to transcend the tyranny of the product.