Christmas lights in Paris
It's not for nothin' they call it the City of Light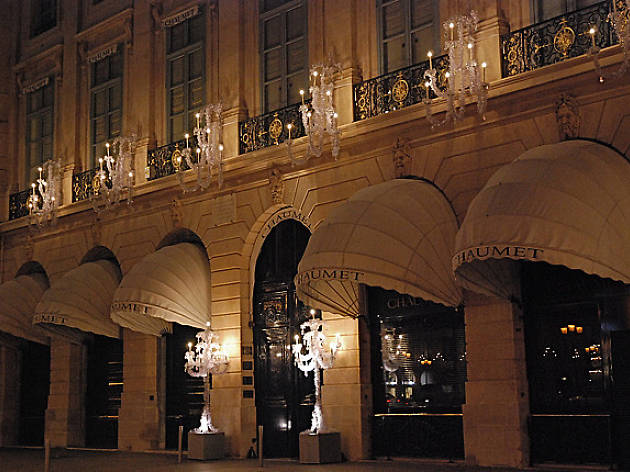 1/5
© Denis Thuillier
Place Vendôme
Elegant place Vendôme got its name from a hôtel particulier built by the Duc de Vendôme that stood on the site. Opened in 1699, the eight-sided square was conceived by Hardouin-Mansart to show off an equestrian statue of the Sun King, torn down in 1792 and replaced in 1806 by the Colonne de la Grande Armée.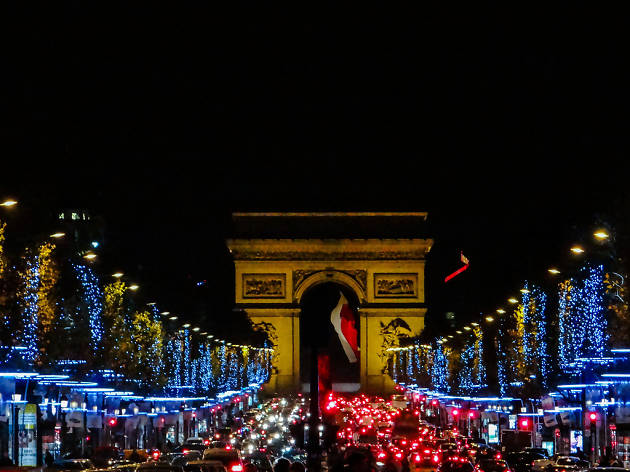 2/5
© Photogranophie.fr
Champs Élysées
Eco-friendly lights ringing the trees and a snowflake-esque Ferris wheel make the world's most beautiful avenue even more endearing at Christmas. The now-familiar LED 'Tree Rings' circling the 200 plane trees along the wide avenue bring a futuristic flavour to Christmas on the Champs-Elysées, with programmed displays seeing the lights glow in differing degrees of brightness from dusk till 2am.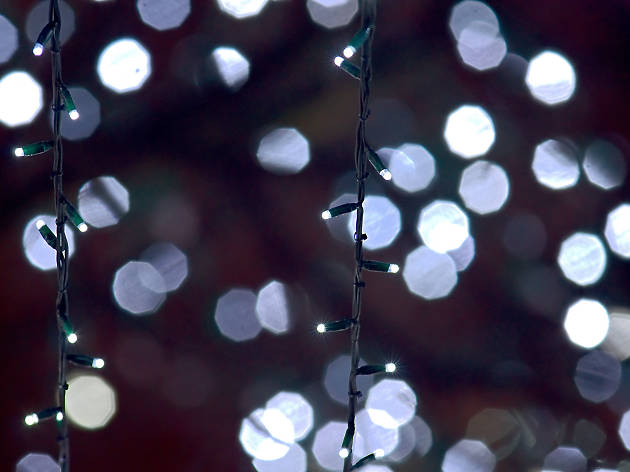 3/5
© Frédéric Bisson
Avenue Montaigne
True to form, the lighting installations along this glamorous avenue – home to Louis Vuitton, Chanel, Dior and the Plaza Athénée – bring to mind the twinkle and delicious trickle of Champagne.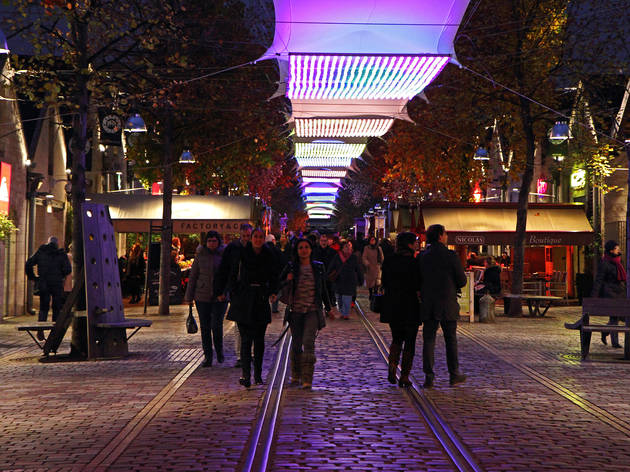 4/5
© Emmanuel Chirache
Bercy Village
Lighting up the paved streets and alleyways of the once-upon-a-time medieval village, the neon ceiling of stars and snowflakes brings Christmas bang up to date. For more information, click here.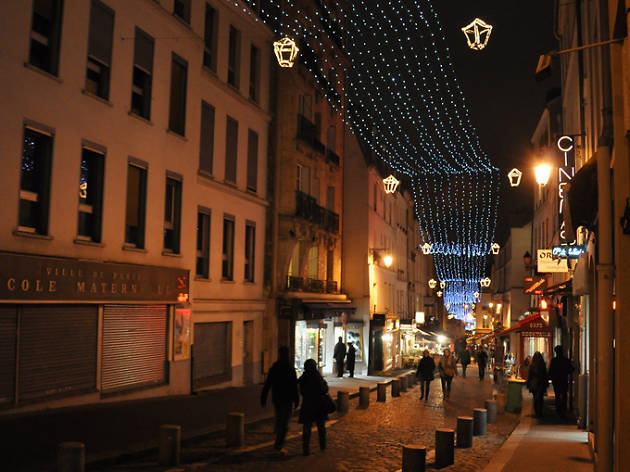 5/5
© Guerric
Rue Mouffetard
Pick up cheese, wine and chocolates for your holiday party while skipping under a canopy of lights on one of Paris's most adorable cobbled walkways
Take Paris's monuments and streets, already awash in an atmospheric nightly glow, and add more than a few strings of fairy lights, glittering snowflakes and garlands. Voilà – you've got Paris at Christmas. Each neighborhood has its own bit of holiday décor, but we've got a few classic favourites.